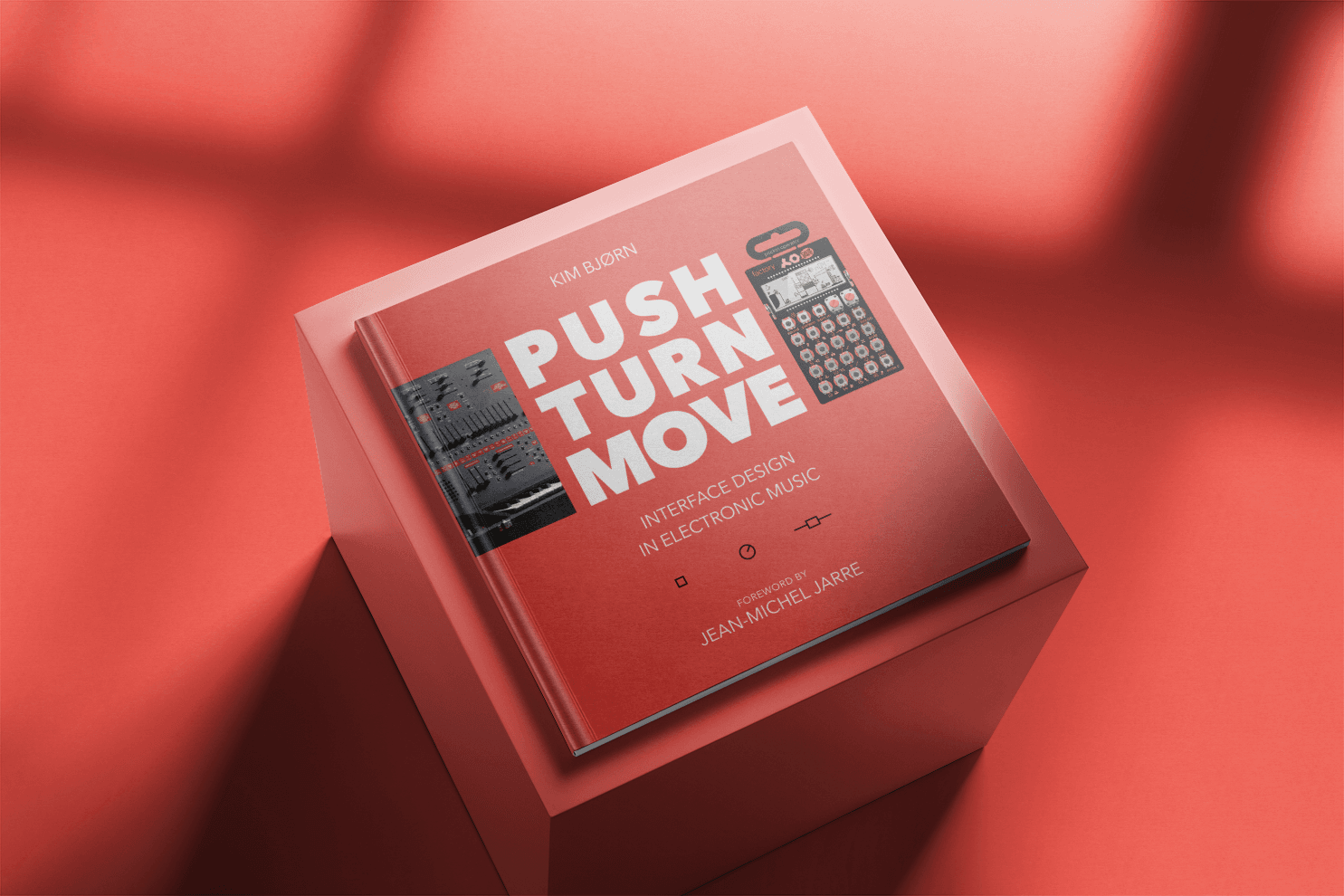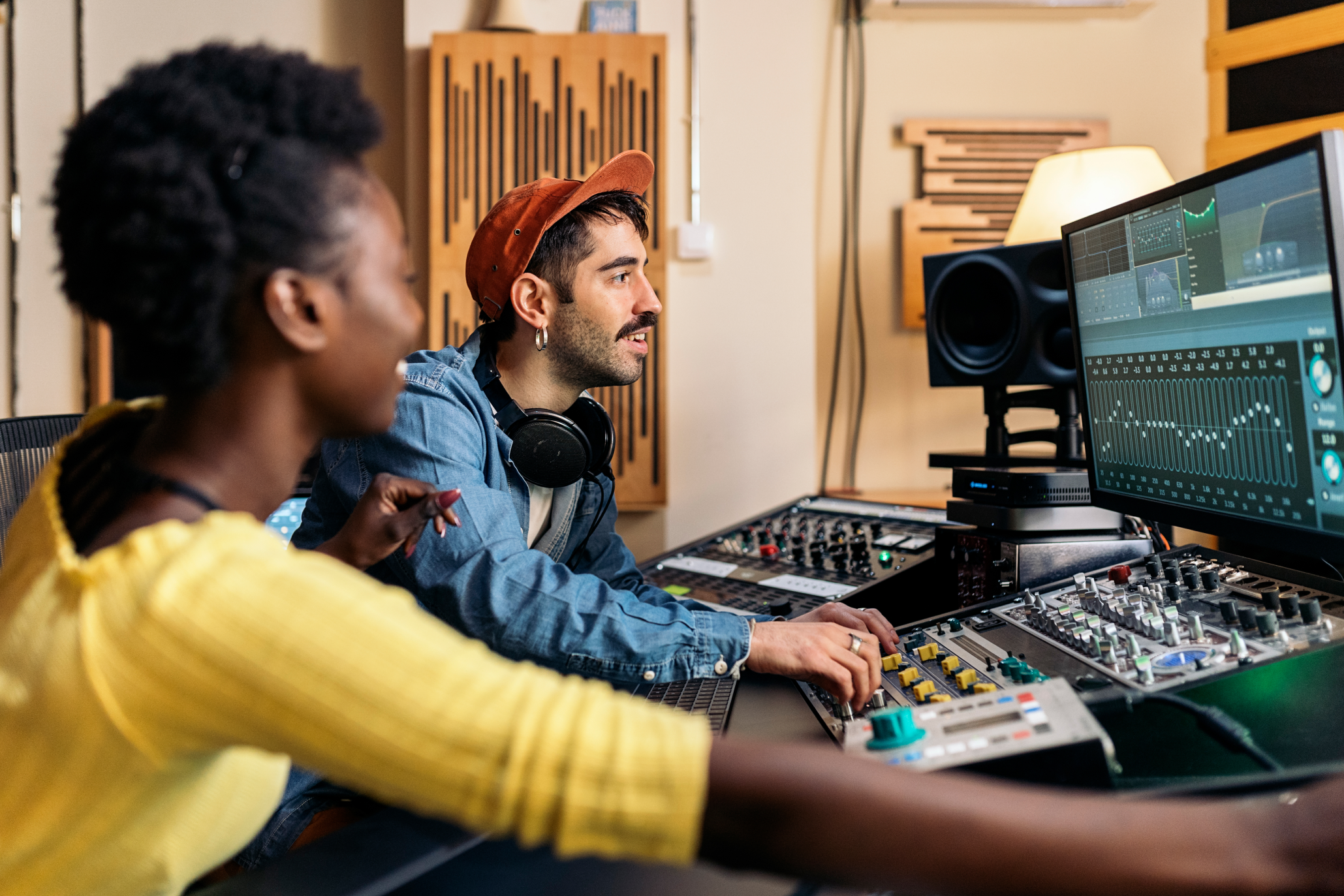 The Soulmate you've been searching for
Uncover the secrets of instrument design and the creative minds behind them...
Dive into electronic instruments, and design concepts, categorized and explained in photos and illustrations, while getting inspiration from interviews with makers and artists.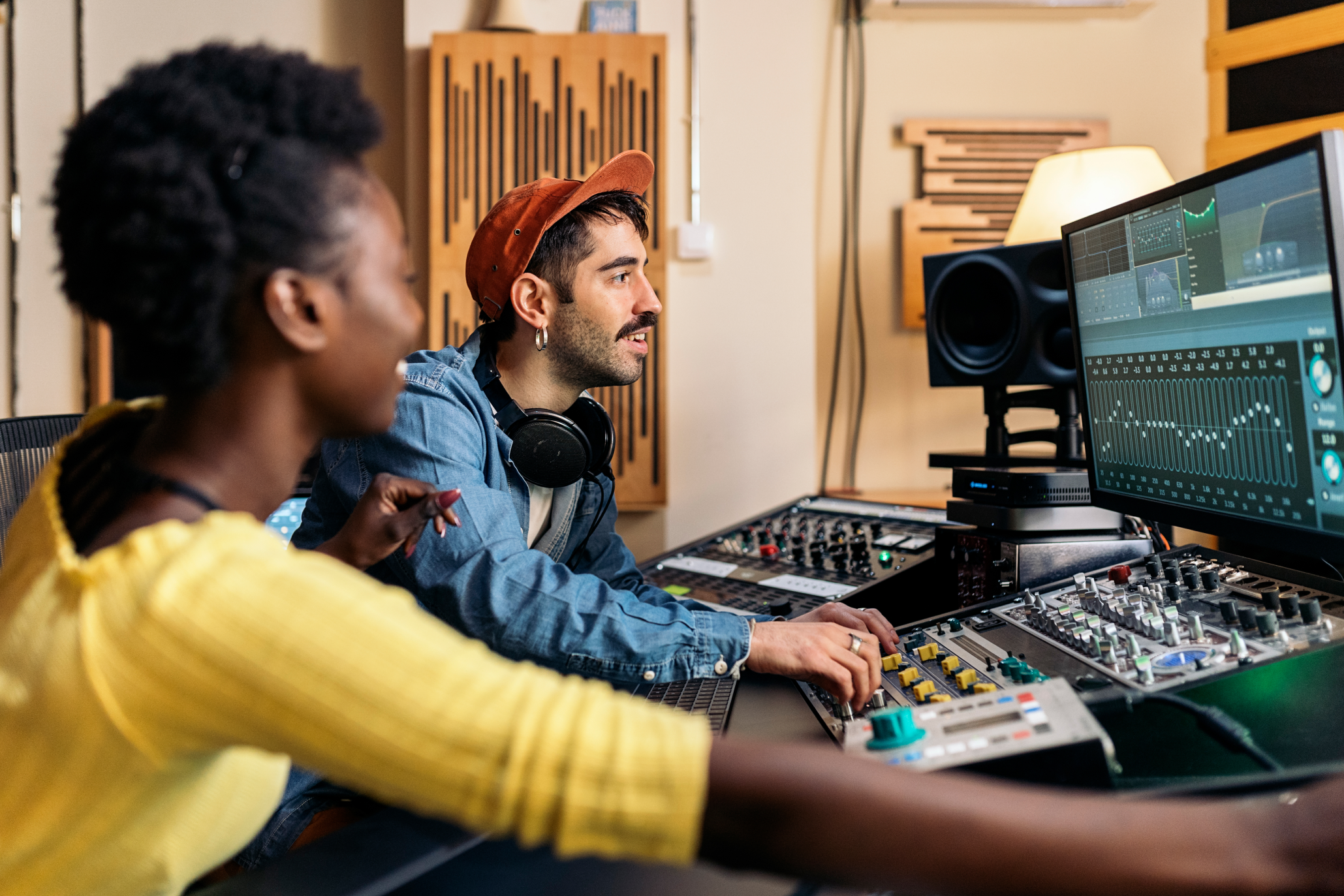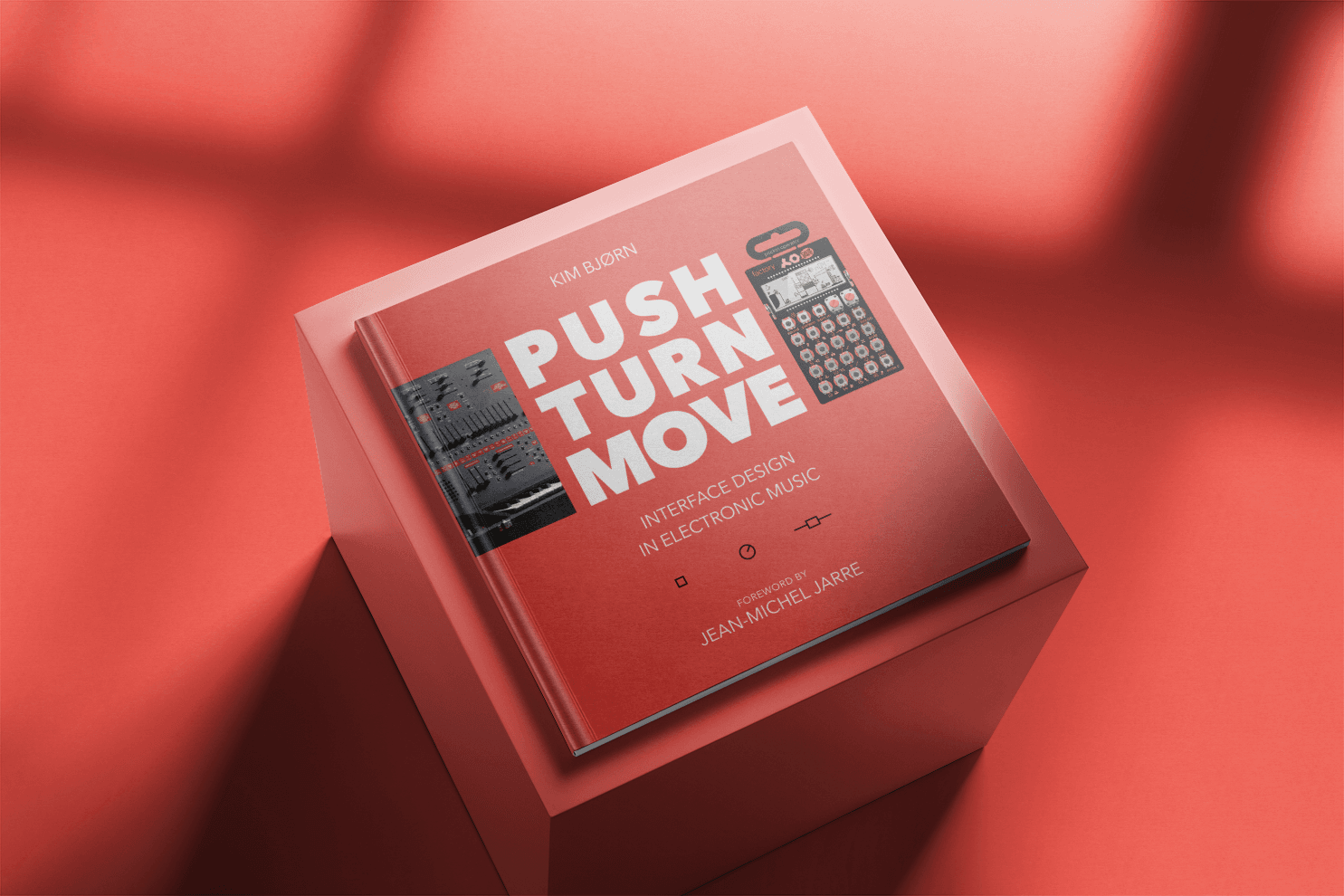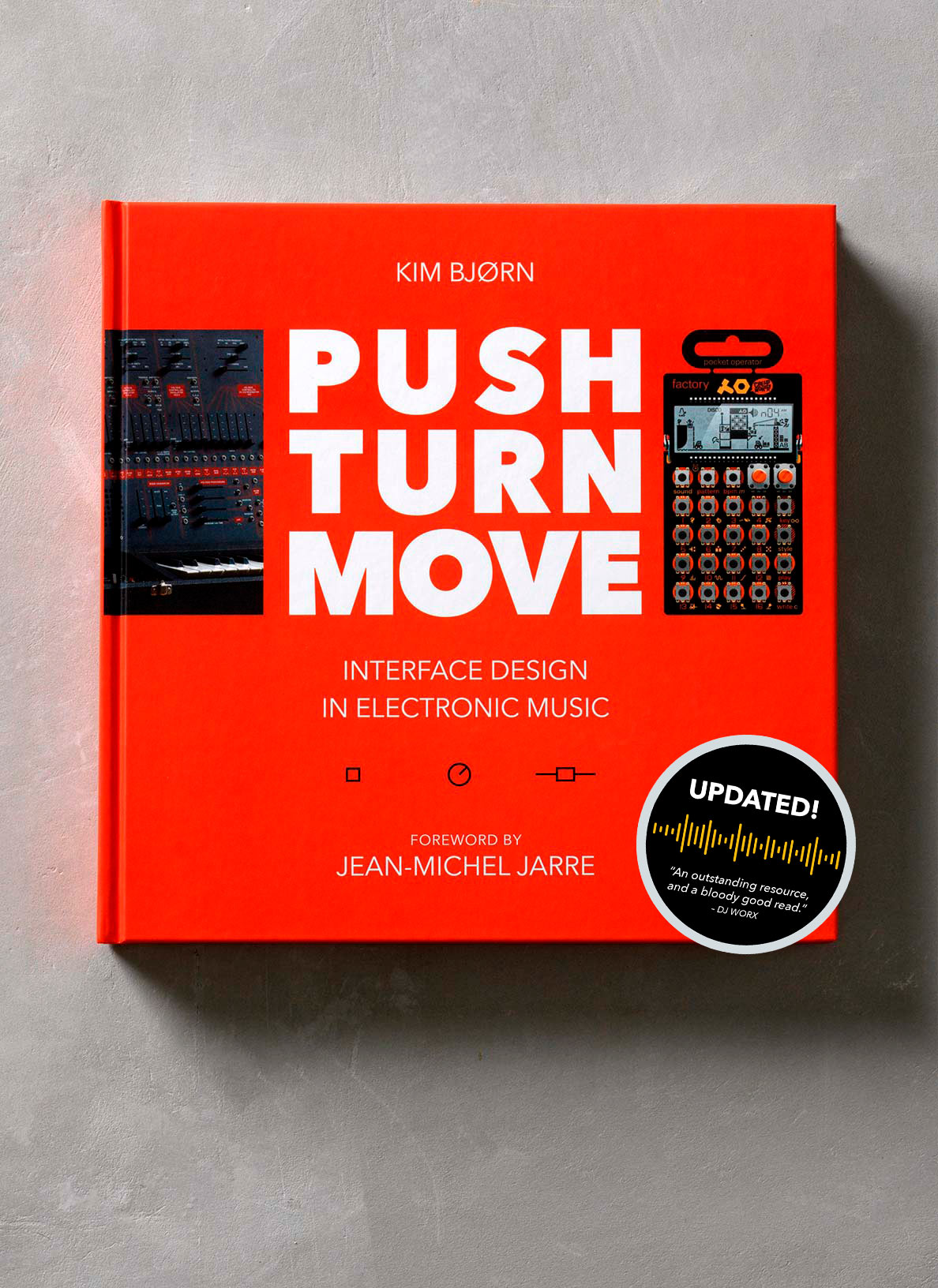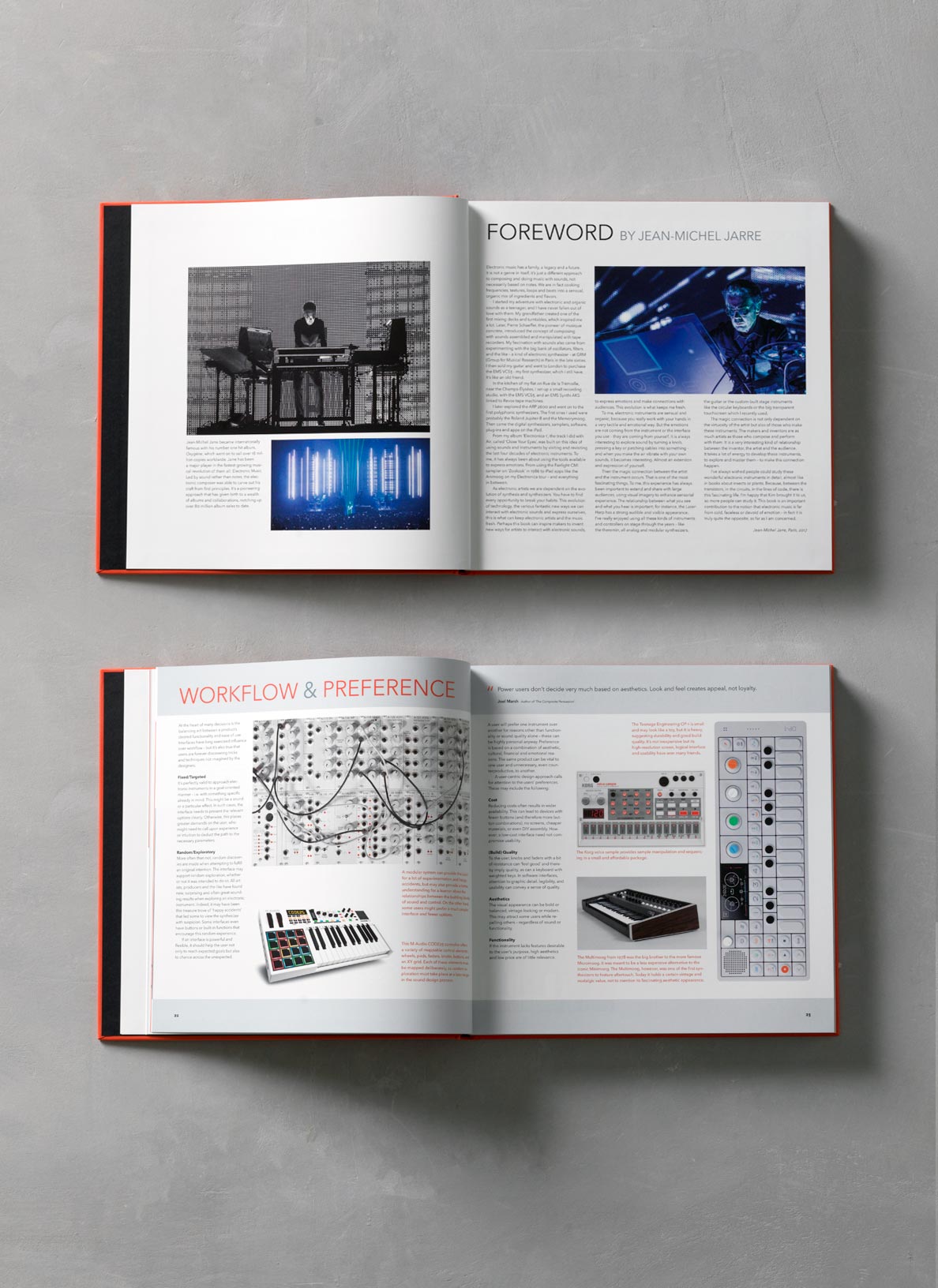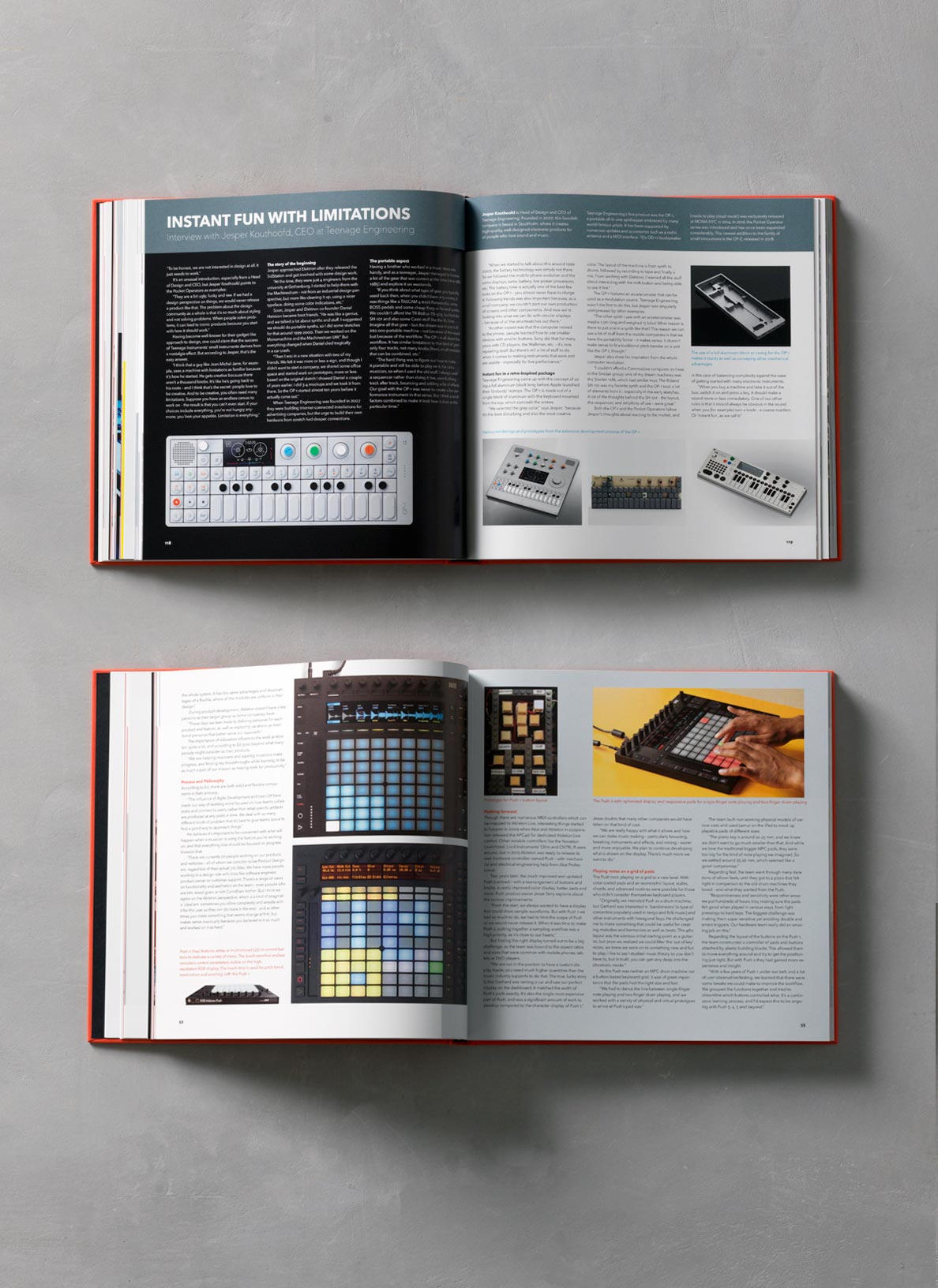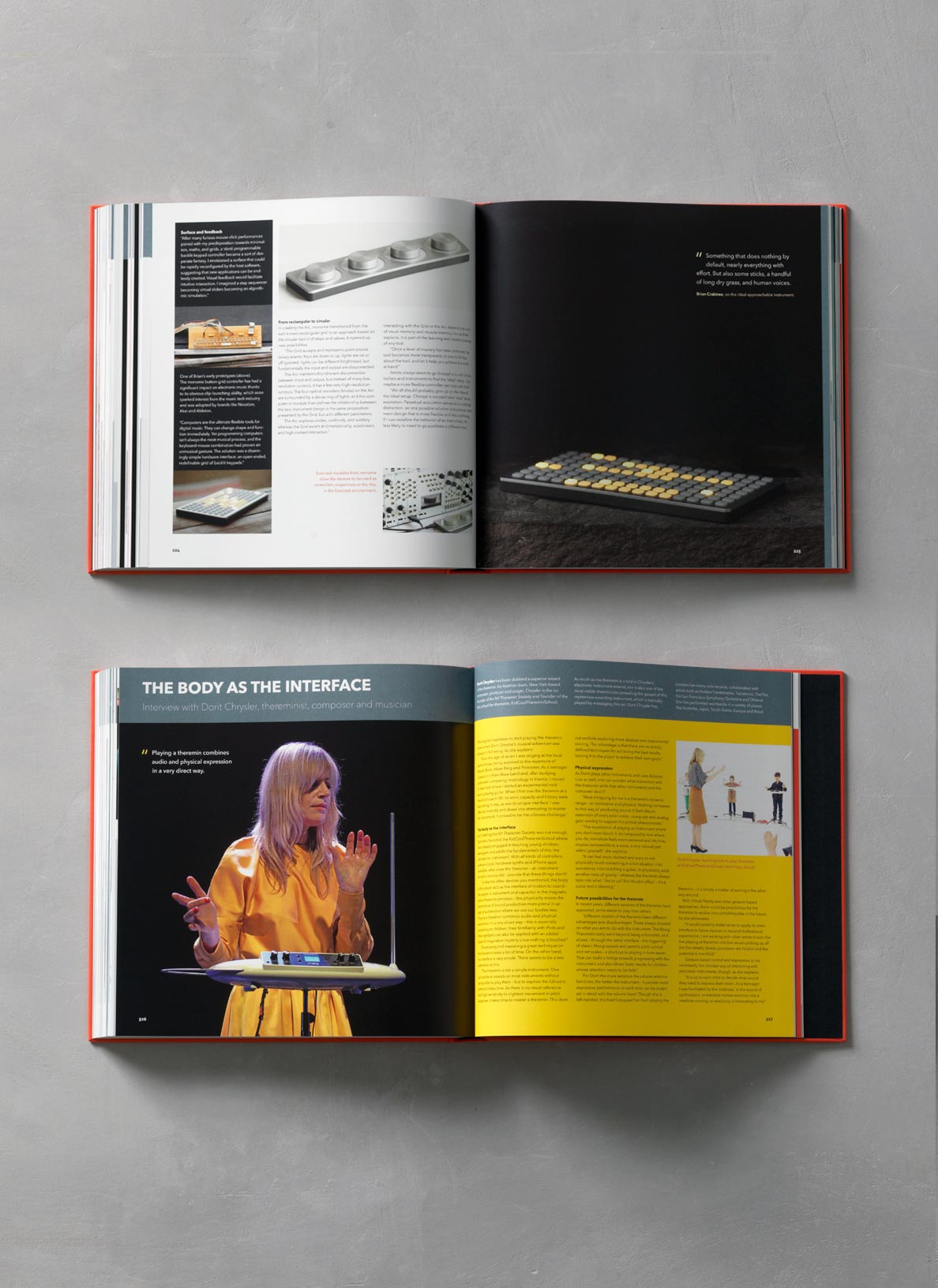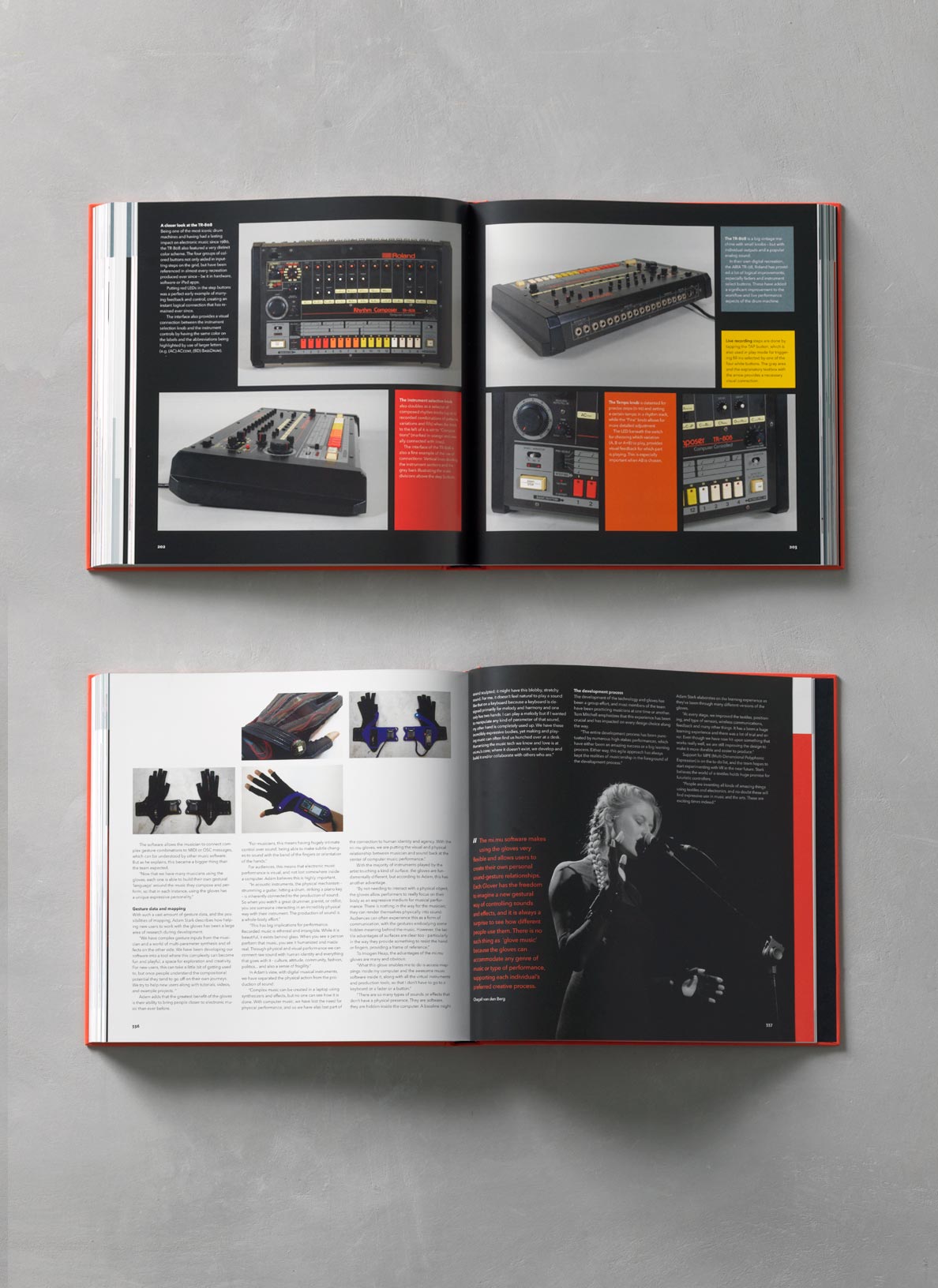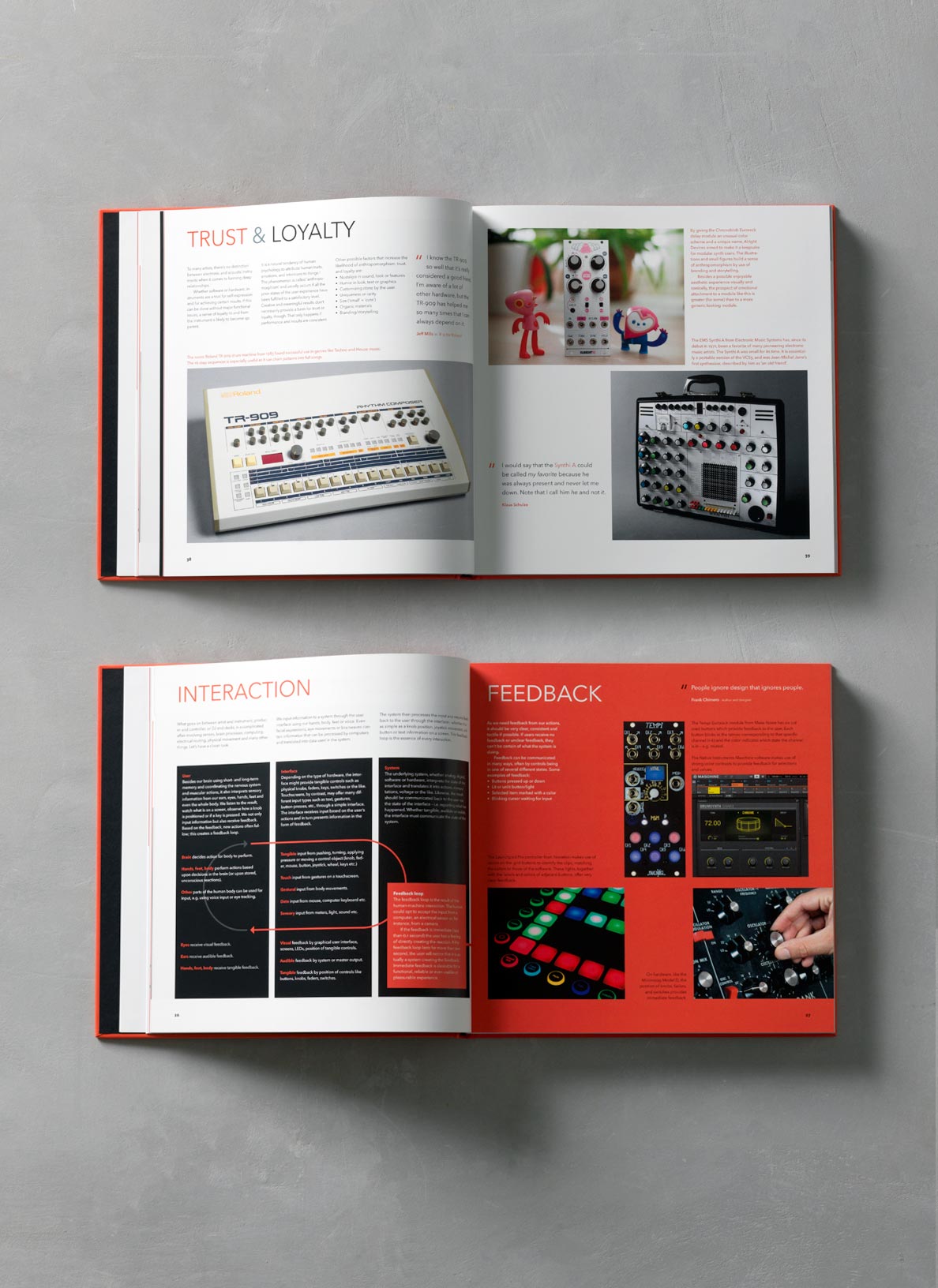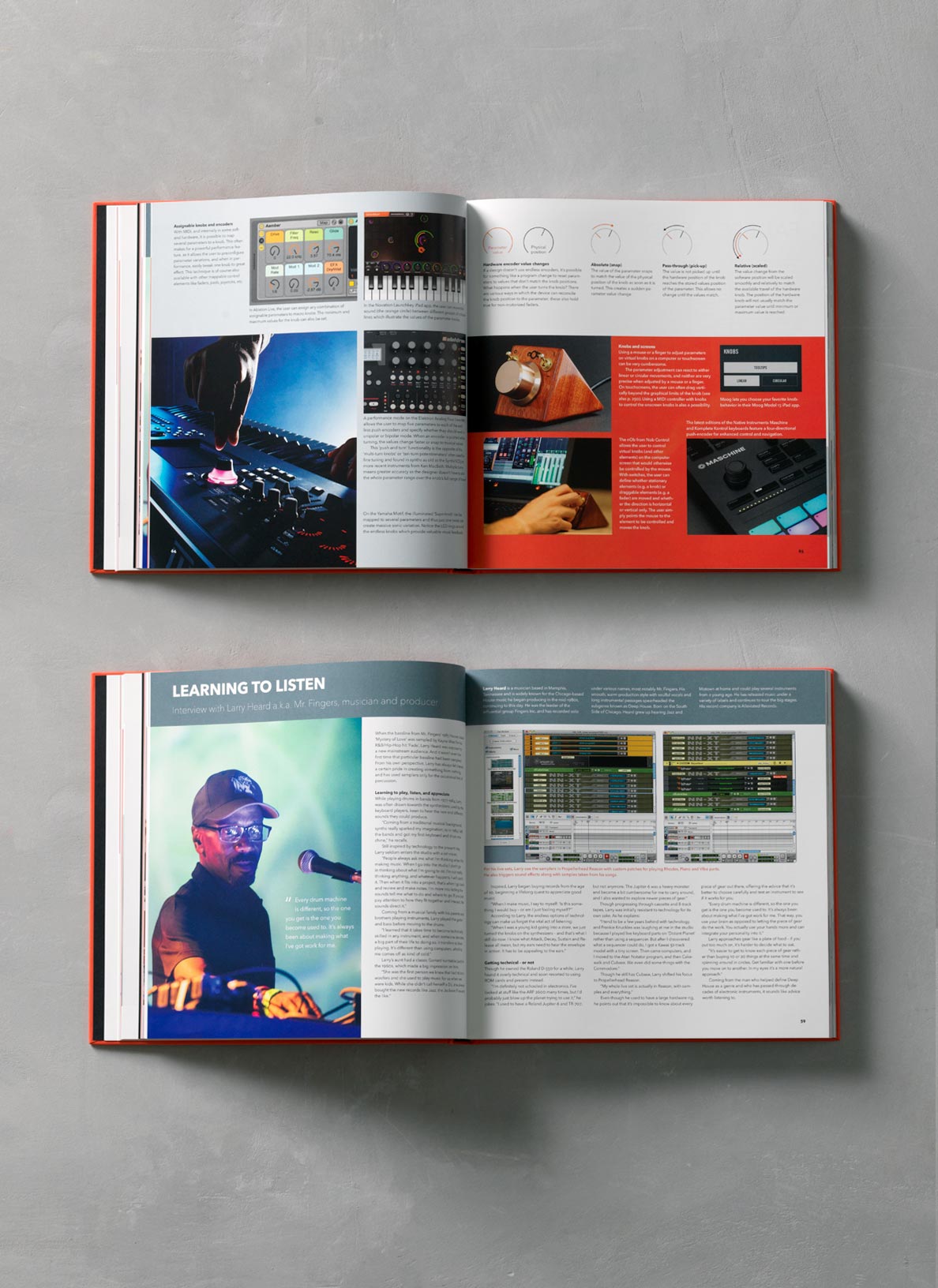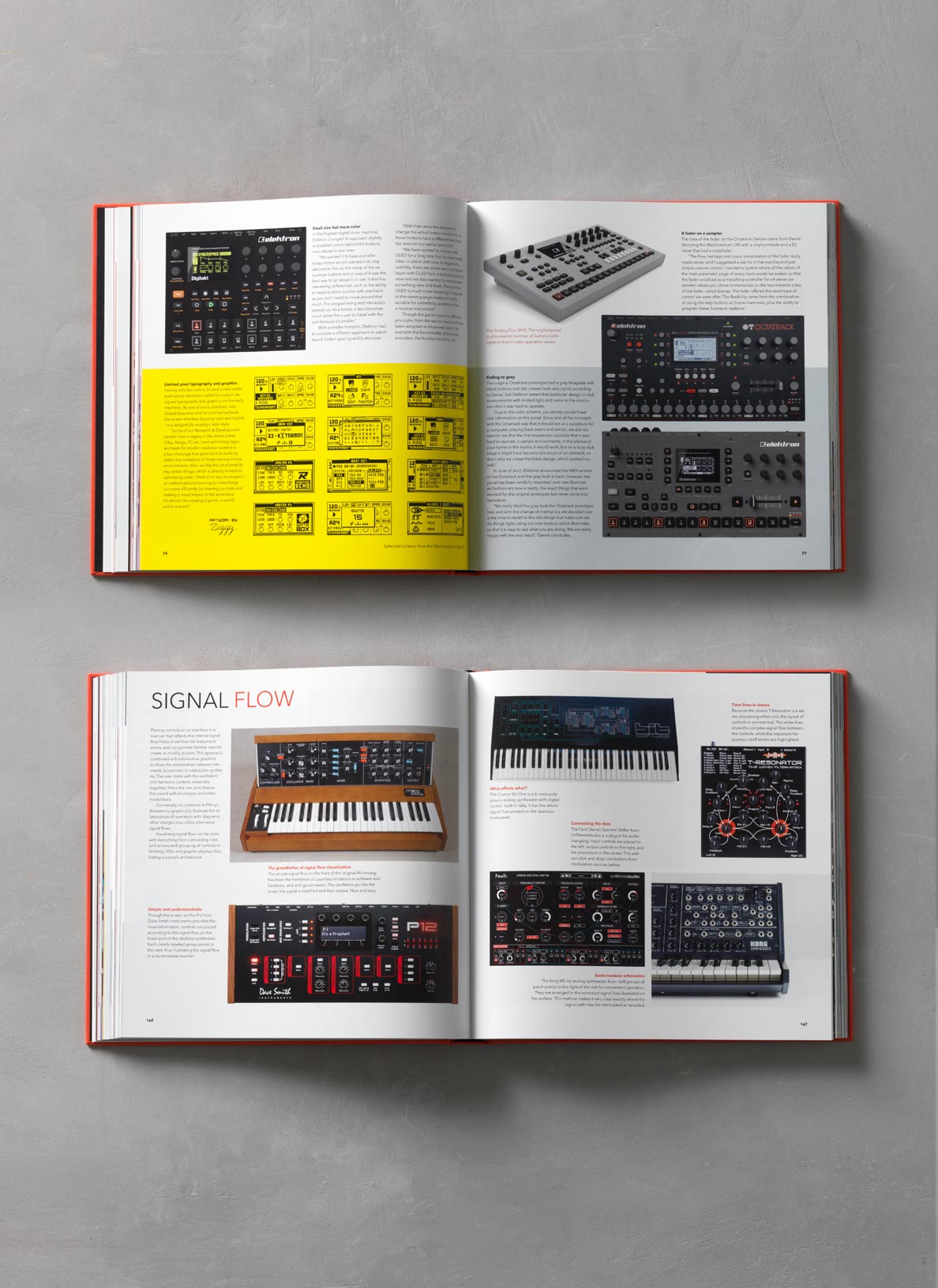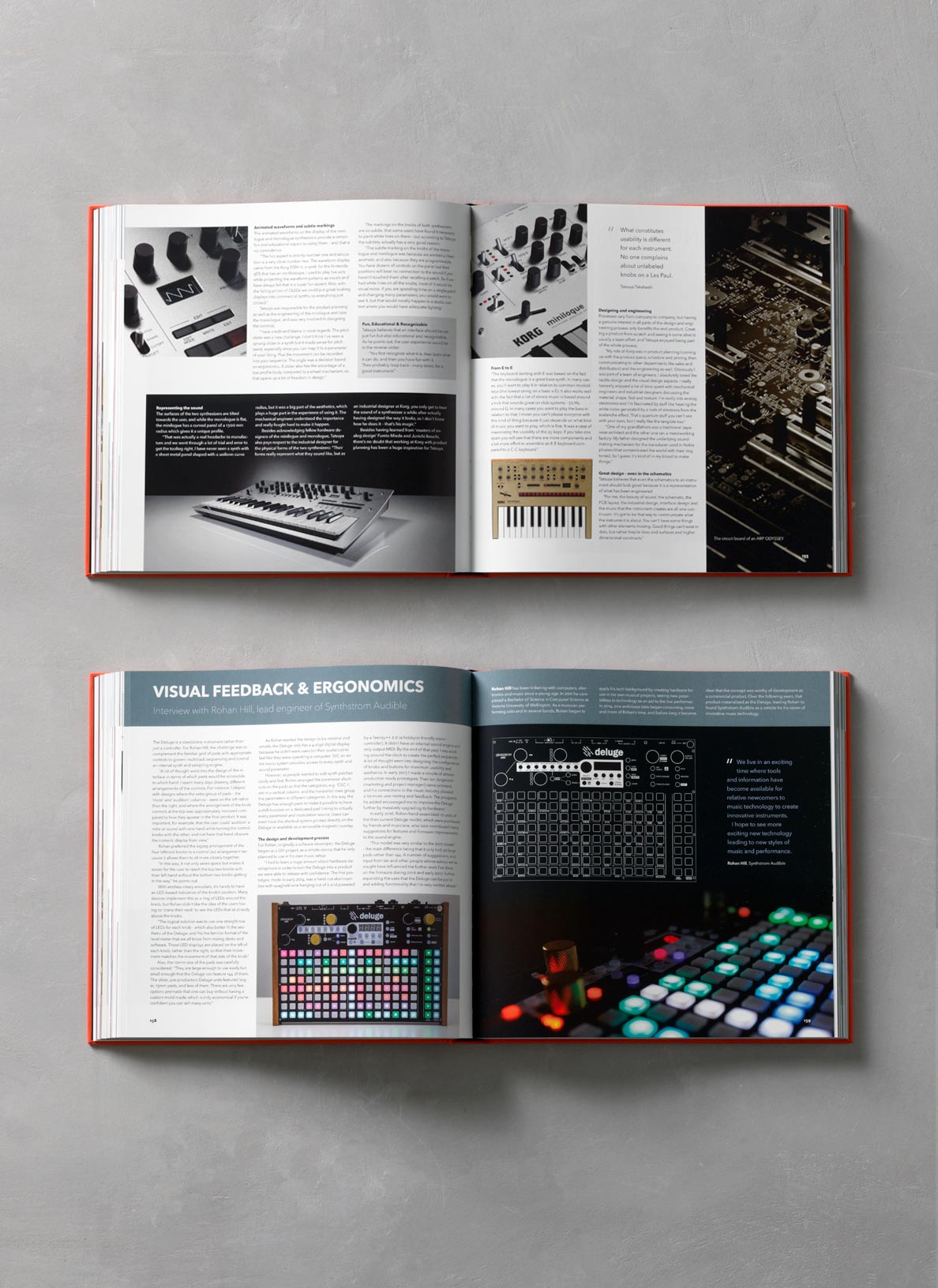 Shipping
The normal shipping time varies according to where you are in the world. If you're in the US, UK, and Europe, you should receive your package within 3-8 workdays.

If you're in Canada, Australia and the rest of the world, it usually takes between 6-14 workdays.

However, shipping can take longer for remote areas and during peak season in November and December.

------
All customers in the US, UK, and Europe receive tracking information when ordering on this site. If you haven't received tracking information within three workdays after your order, please check your spam filter to see if the tracking info is there. Otherwise, please contact us. If you live outside the US, UK, and EU there is a small chance, you will not get tracking info. In that case, please contact us.
Because we've made special arrangements with our warehouses, to get the lowest possible prices on shipping, you're not able to choose shipping method. If we were shipping thousands of orders every month like big online retailers, we would probably provide more shipping options. But for now, we only have one option per country to secure simple and reliable shipping at a moderate cost.
We three warehouses in the US, UK, and Germany, to help us send out books. Books for customers located in America and the United Kingdom are sent directly from our local warehouses in the US and UK. The warehouse in the UK also ships to Canada and Japan. Customers located in Europe and the rest of the world receive books from our warehouse in Germany.
If you've received a damaged book, please contact us with your order number and photos of the damage(s) and damaged packaging, and we'll look into it.
Description of the book
Interviews with artists
Details of the content
Mentioned in




Meet the Artists
Dive into their inspiring stories, discover their unique creative processes, and witness the masterpieces they've brought to life.
Jean-Michel Jarre

Dorit Chrysler

Ean Golden

Laura Escudé

DiVINCi

And many others...
Jean-Michel Jarre became internationally famous with his number one hit album, Oxygène, which went on to sell over 18 million copies worldwide. Jarre has been a major player in the fastest-growing musical revolution of them all: Electronic Music. Led by sound rather than notes, the electronic composer was able to carve out his craft from first principles. It's a pioneering approach that has given birth to a wealth of albums and collaborations, notching up over 80 million album sales to date.
Dorit Chrysler has been dubbed a superior wizard of the theremin. An Austrian-born, New York-based composer, producer and singer, Dorit is the cofounder of the NY Theremin Society and founder of the first school for theremin, KidCoolThereminSchool. As much as the theremin is a tool in Dorit's electronic instrument arsenal, she is also one of the most visible thereminists spreading the gospel of this mysterious sounding instrument, which is basically played by massaging thin air. Dorit has, besides her many solo records, collaborated with artists such as Anders Trentemøller, Tocotronic, TheThe, the San Francisco Symphony Orchestra and Ohland. She has performed worldwide in a variety of places like Australia, Japan, South Korea, Europe and Brazil.
Ean Golden is a music pioneer who has played a major role in developing digital DJing throughout the world. Along with popularizing controllerism and modern DJ technology through his influential site DJTechTools.com, he was the lead designer on many popular DJ products including the Dicer, S4, VCI-100 SE, Midi Fighter and many more. Through the global community and his viral performance and education videos, Ean Golden has inspired the next generation of DJs for years to come.
DJ TechTools is run by DJs who are passionate about technology and creativity. The site hosts a forum of nearly 100.000 members, a database with thousands of MIDI mappings for DJs and controllerists, as well as articles, videos and tutorials related to digital DJing.
Laura Escudé is an electronic music producer/controllerist using some of the most futuristic hi-tech gear available. Her sound and fashion-forward look is complemented by her stage presence, with custom LED controllers, vocals and violin. Escudé has opened for Miguel, Garbage, performed alongside artists like Machinedrum and with Kiesza and Iggy Azalea. She has handled music programming and vocal effects for Kanye West shows since 2011. As the first Ableton Certified Trainer in the world, she has designed shows for The Weeknd, Jay-Z, Herbie Hancock, Porter Robinson, Drake, Bon Iver, and many others. Electronic Creatives is a team of show designers, developers and music programmers who design and implement solutions for audio/visual performance.
DiViNCi is a founding member and producer of Orlando-based Hip Hop group Solillaquists of Sound, and electro-soul duo Chakra Khan. He first gained notoriety by using multiple drum machines in ways the world had never seen before. In addition to his frequent work with Grammy-winning Ms. Lauryn Hill, DiViNCi's frenetic finger drumming and innovative use of music technology have led to collaborations with such artists as Nas, Victor Wooten, MF DOOM, Doug Wimbish & El-P (Run The Jewels). As a public speaker and creative coach, DiViNCi shares his passion for creative health by helping others refine their creative process, and continues to travel the world connecting with audiences through his high-energy performances and workshops.
Larry Heard, Jordan Rudess, Chagall van den Berg, Moldover, Kaitlyn Aurelia-Smith, Ela Minus, Jeff Snyder, Toshio Iwai, Rohan Hill (Synthstrom Audible), Lippold Haken, Urs Heckmann, Dan Clarke (Novation), Tatsuya Takahashi (Korg), Jesper Kouthoofd (Teenage Engineering)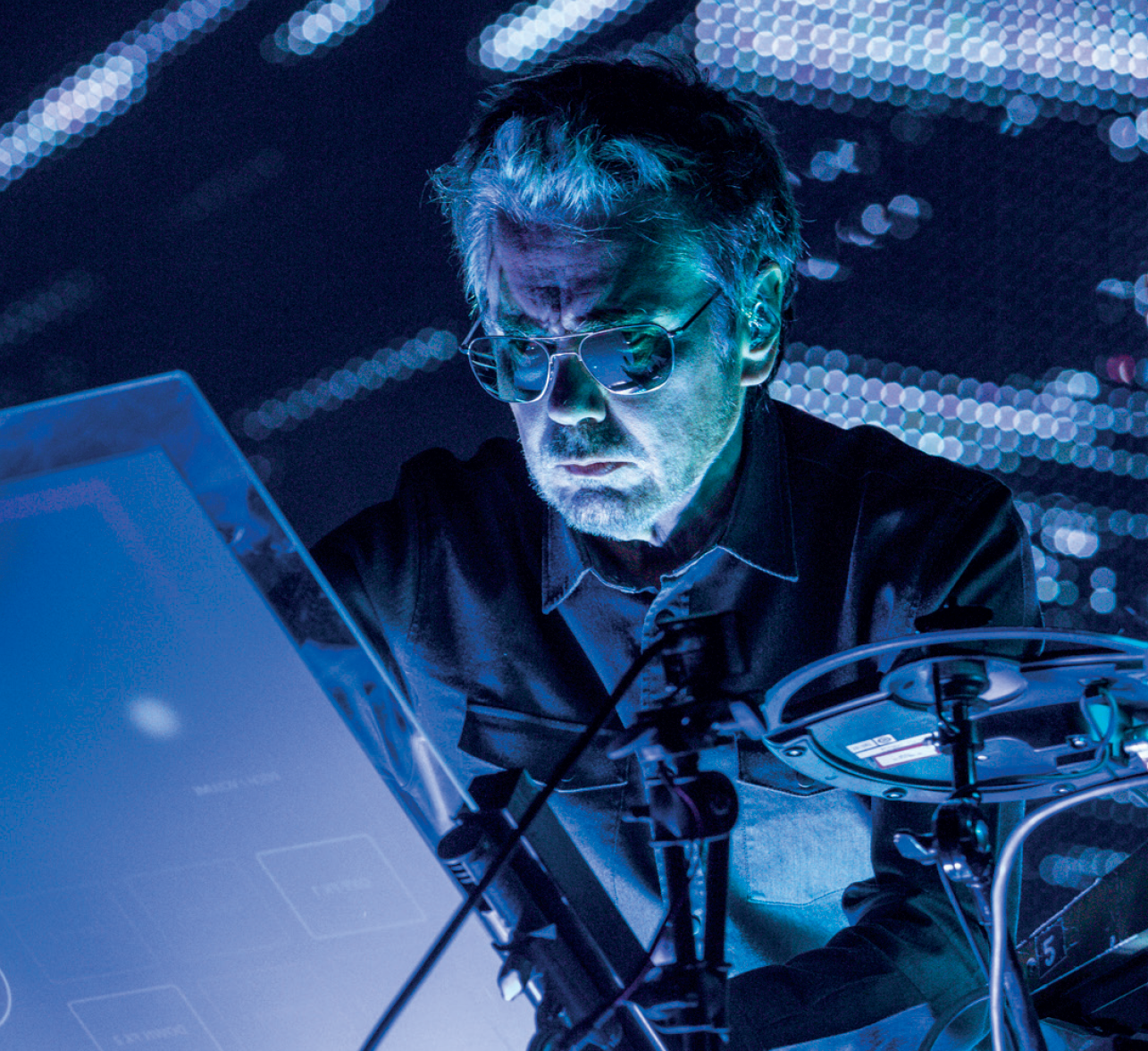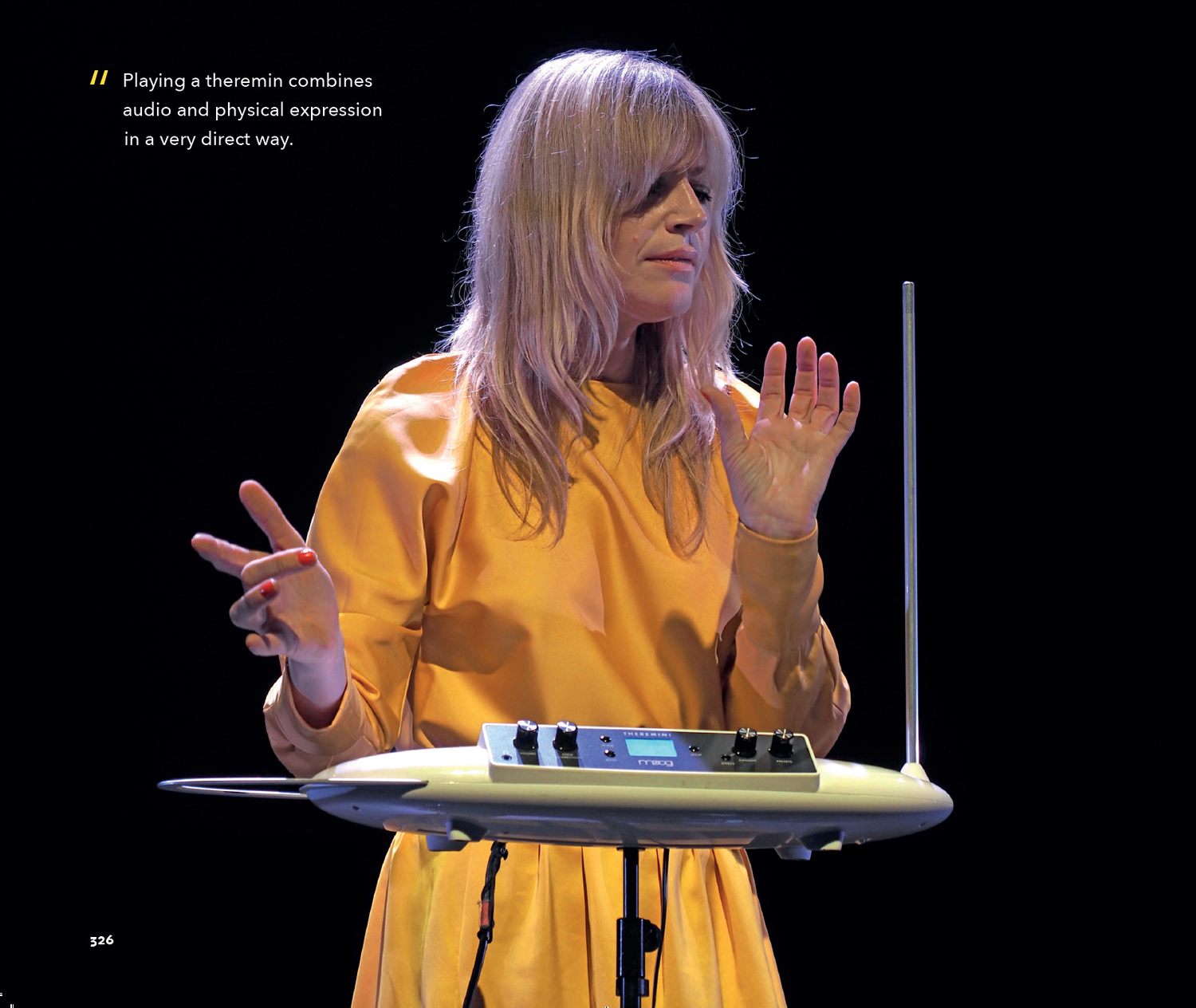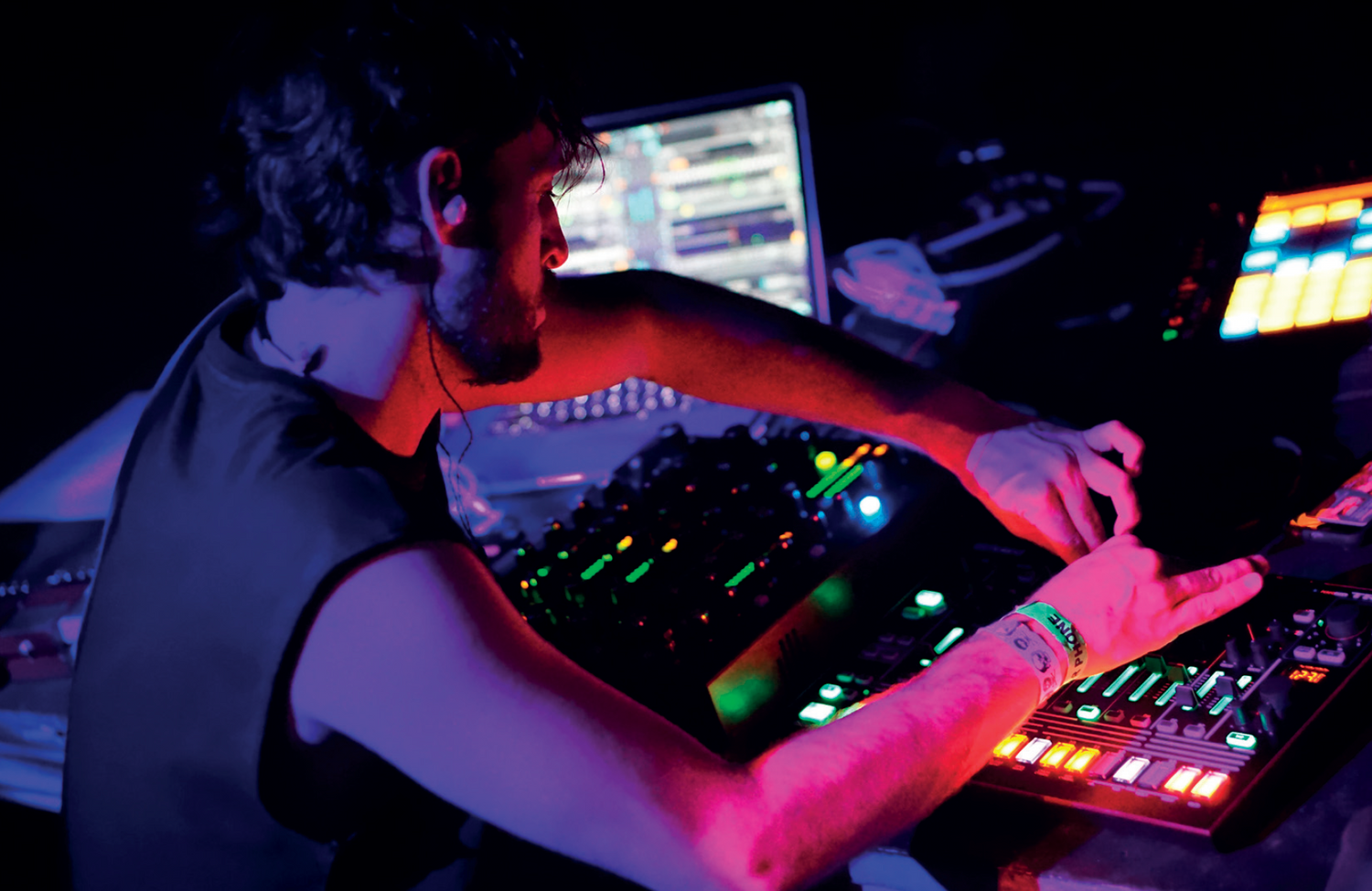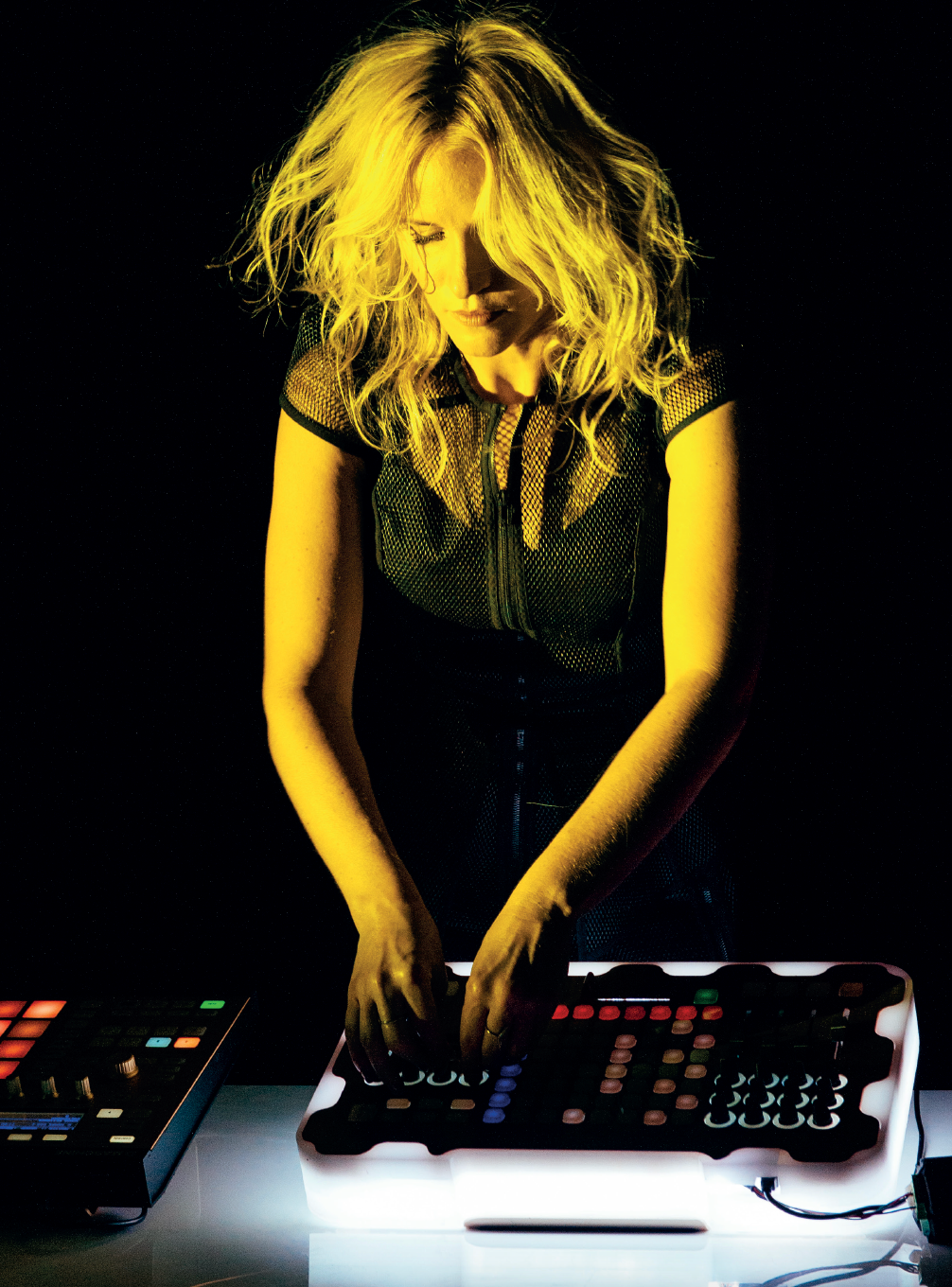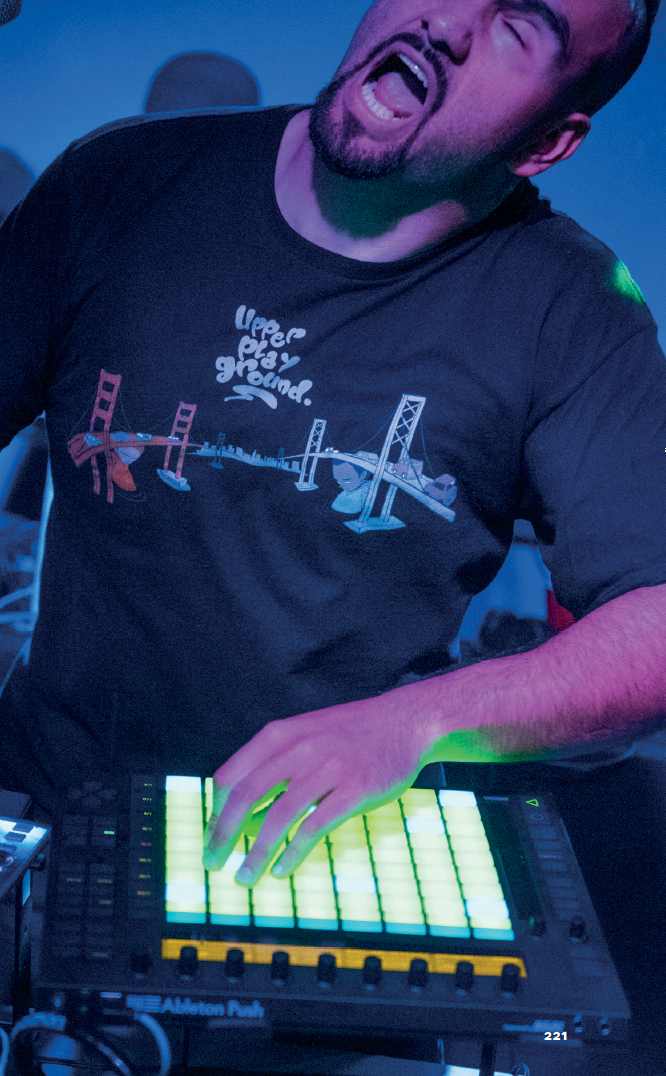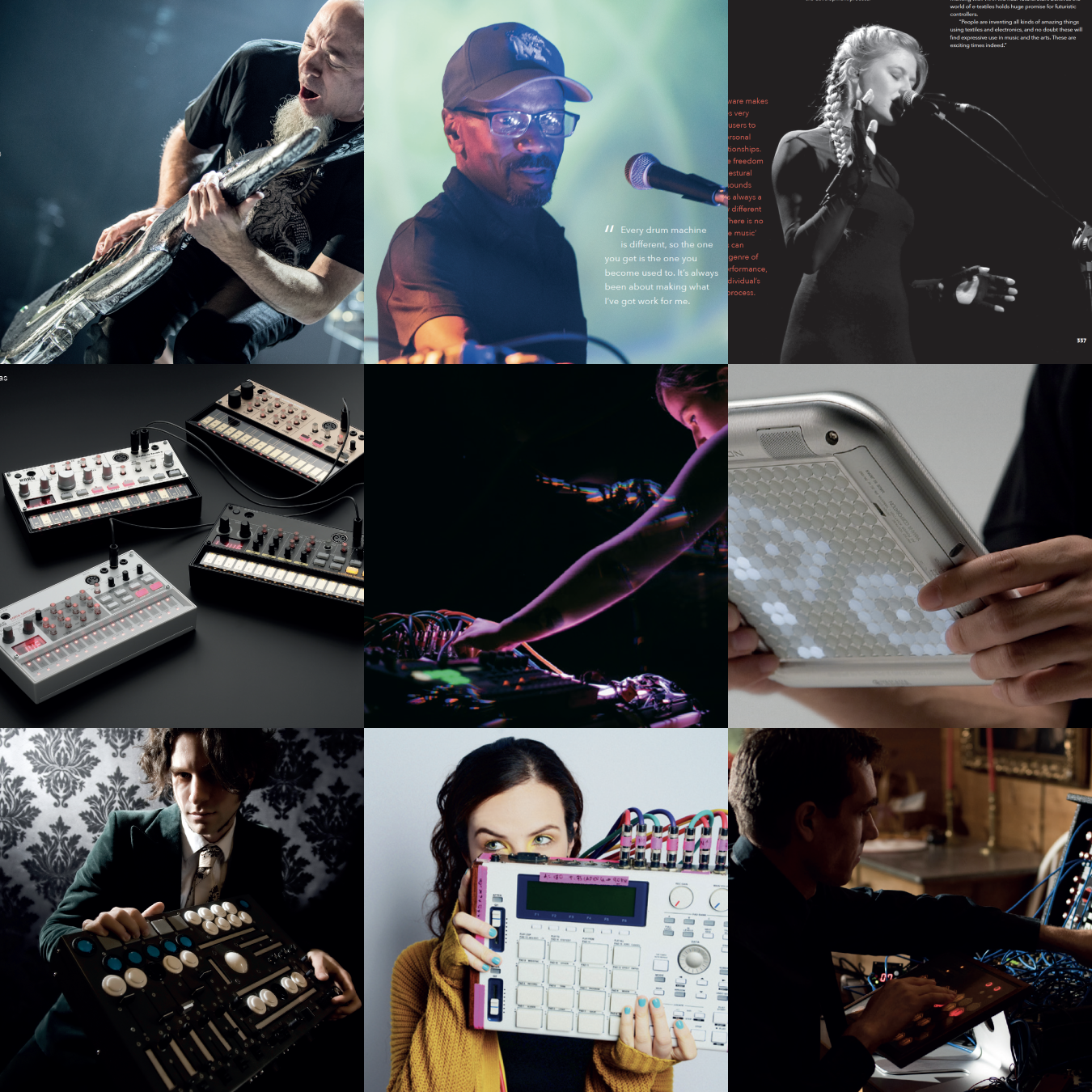 Have a look inside!
Below you can have an exclusive sneak peak into the book: PUSH TURN MOVE. Prepare to be captivated as you enter the world within these pages. Take a moment to begin your exploration and uncover the enchanting magic that awaits you within the pages of this remarkable book.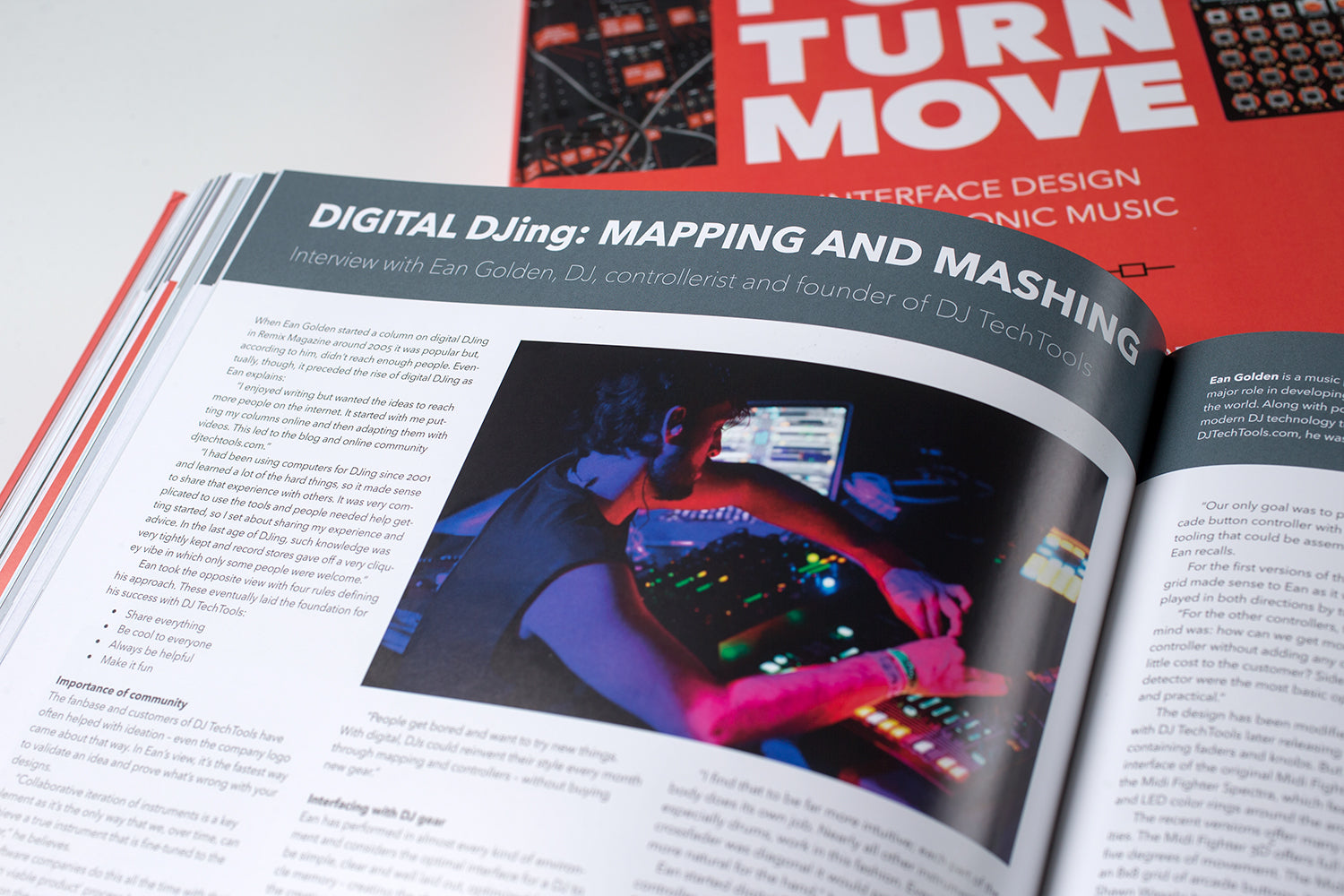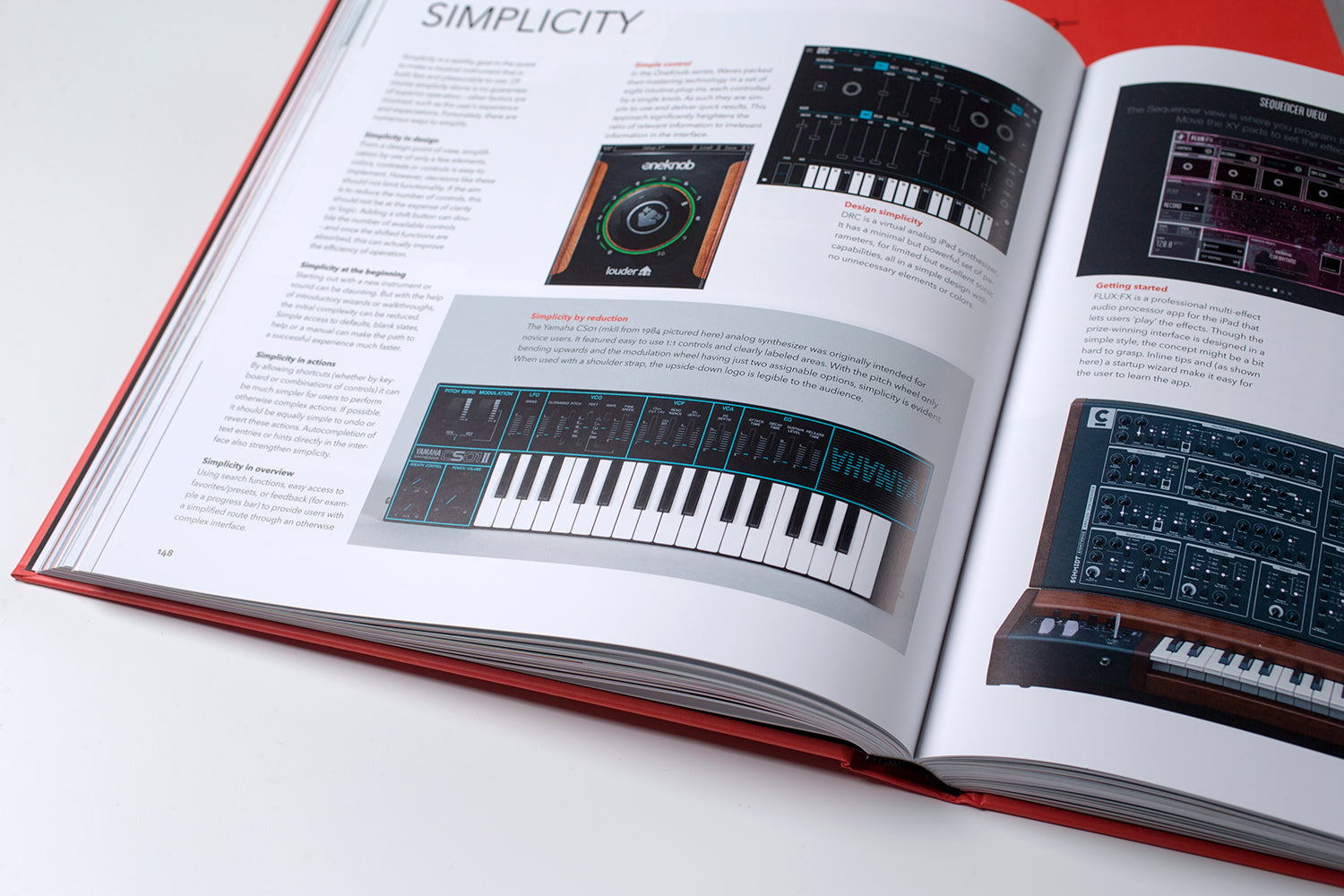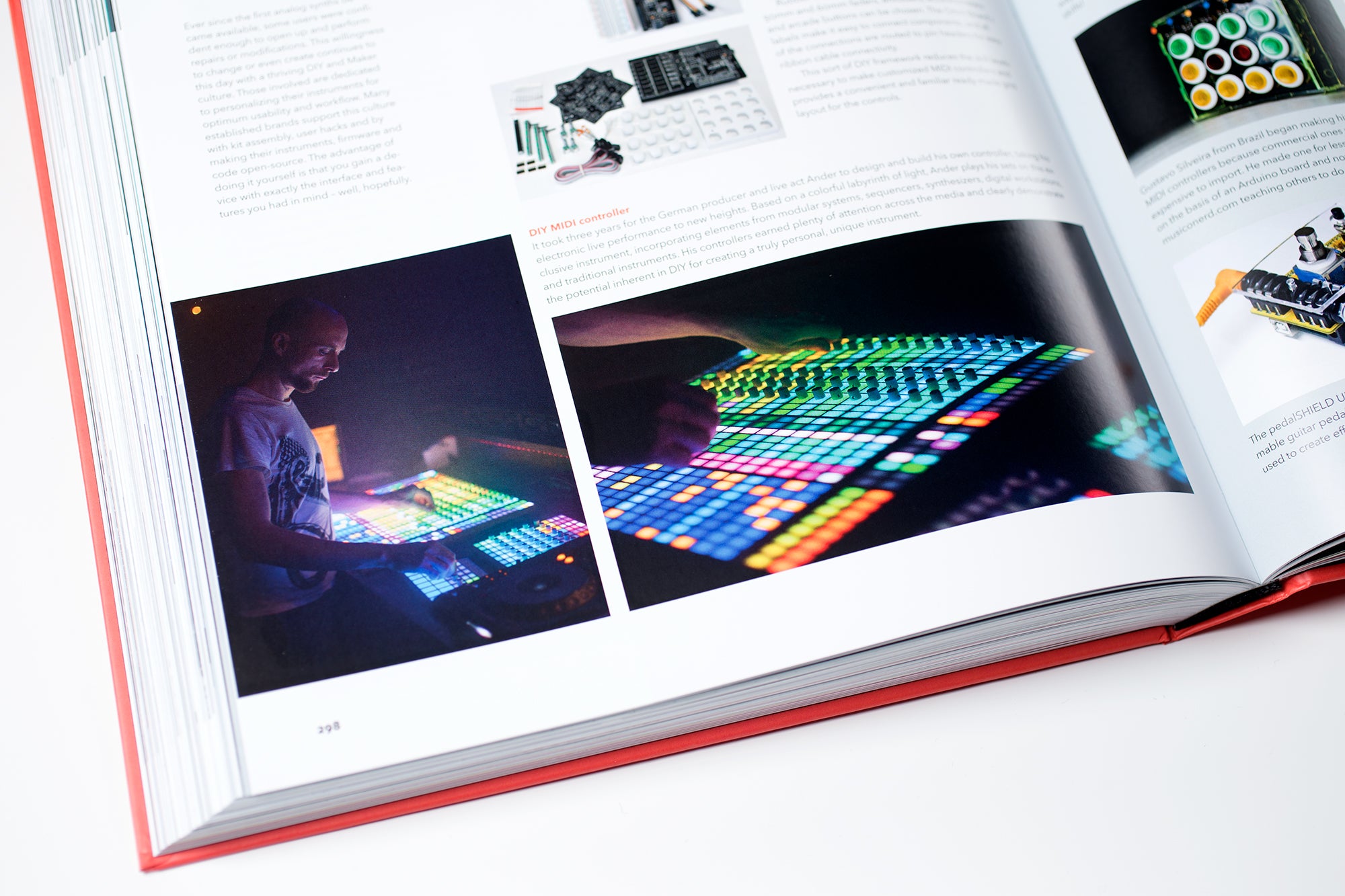 Get to know your gear
Learn how electronic musical instruments are designed and used. Explore the many types of instruments, and design concepts, categorized and explained in photos and illustrations.
Meet the instrument makers
Take a journey through the history and mystery of human and music machine interaction with the creative geniuses of the makers behind the instruments.
Get inspired by the artists
Meet the artist pioneers exploring their instruments with a spirit of adventure and a sharp eye on the turning tides of technology.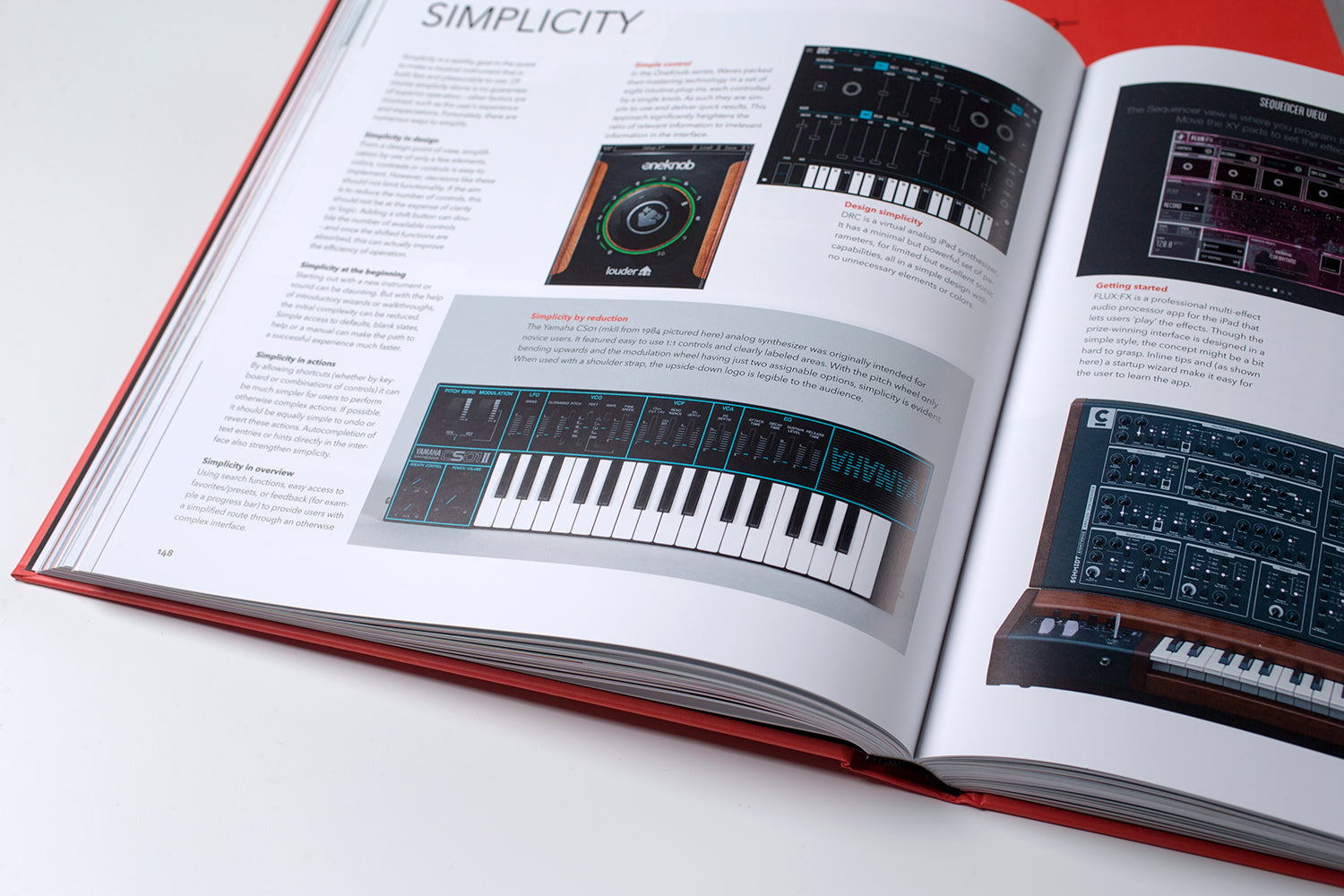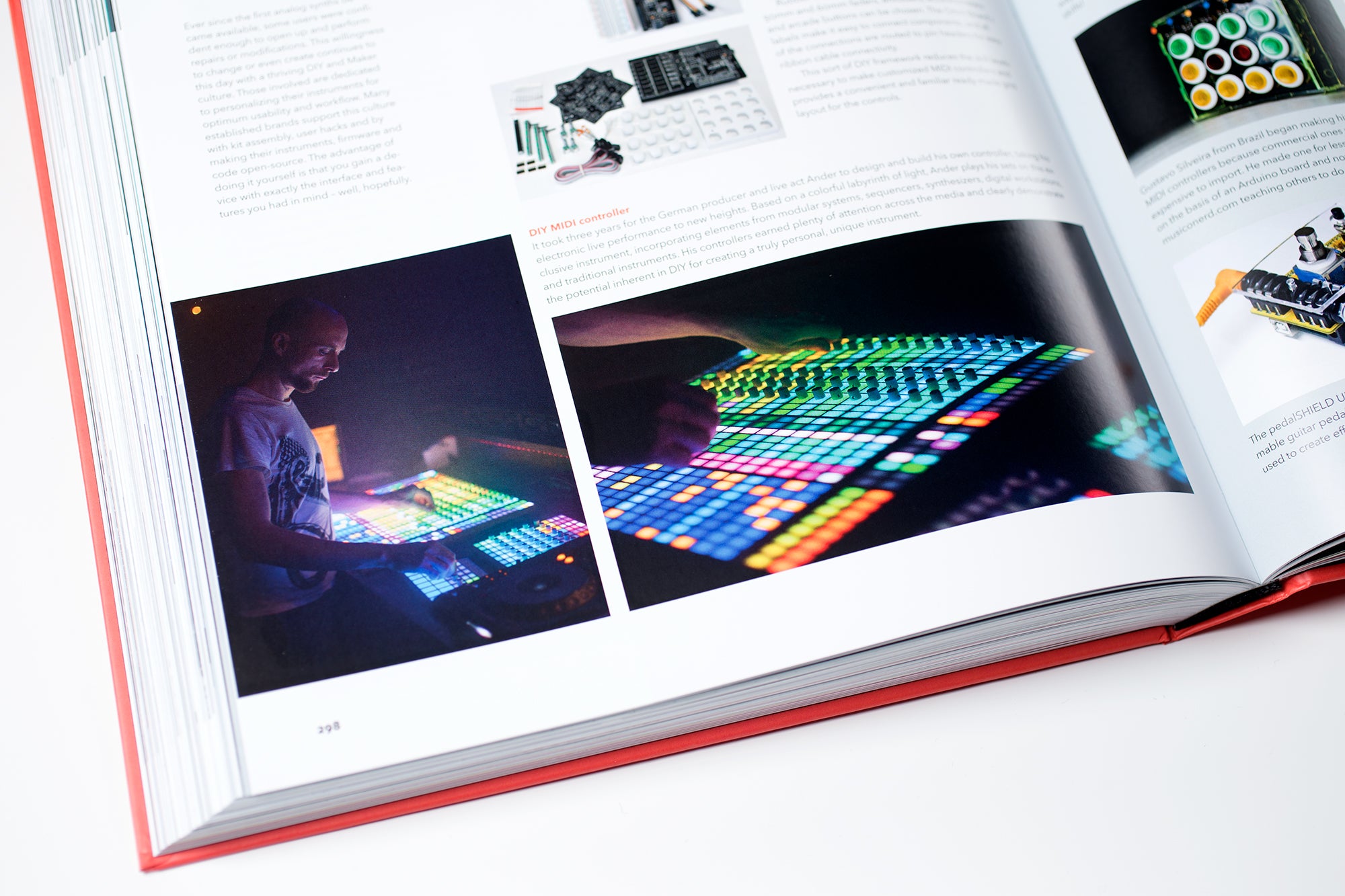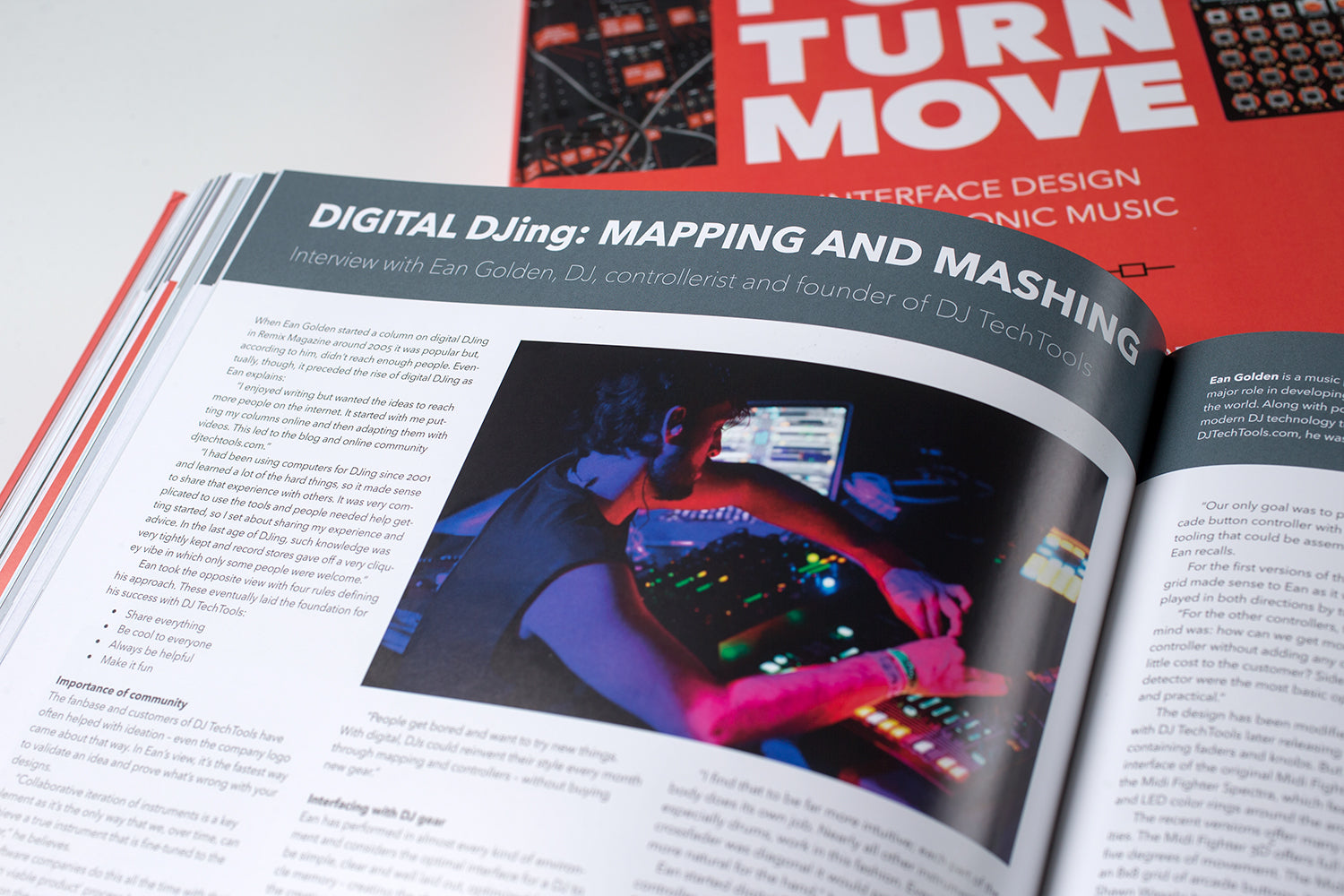 GRAB THE SET OF BOOKS AND SAVE!
Electronic Instrument Design
Regular price

€225,00

Sale price

€202,50
Immerse yourself in the world of electronic music concepts, designs, and instruments with PUSH TURN MOVE, INSPIRE THE MUSIC, and SYNTH GEMS 1!
PUSH TURN MOVE offers a captivating exploration of electronic music interfaces, providing valuable insights into creative control and instrument design.
INSPIRE THE MUSIC ignites your passion for music creation, offering techniques and inspiration to fuel your artistic journey in electronic music.
SYNTH GEMS 1 takes you on a visual adventure, uncovering hidden treasures of electronic sound and vintage synthesizer designs.
For those fascinated by electronic music concepts and instrument design, this bundle is a must-have addition to your collection. Get it now and delve into the captivating realm of electronic music creation!