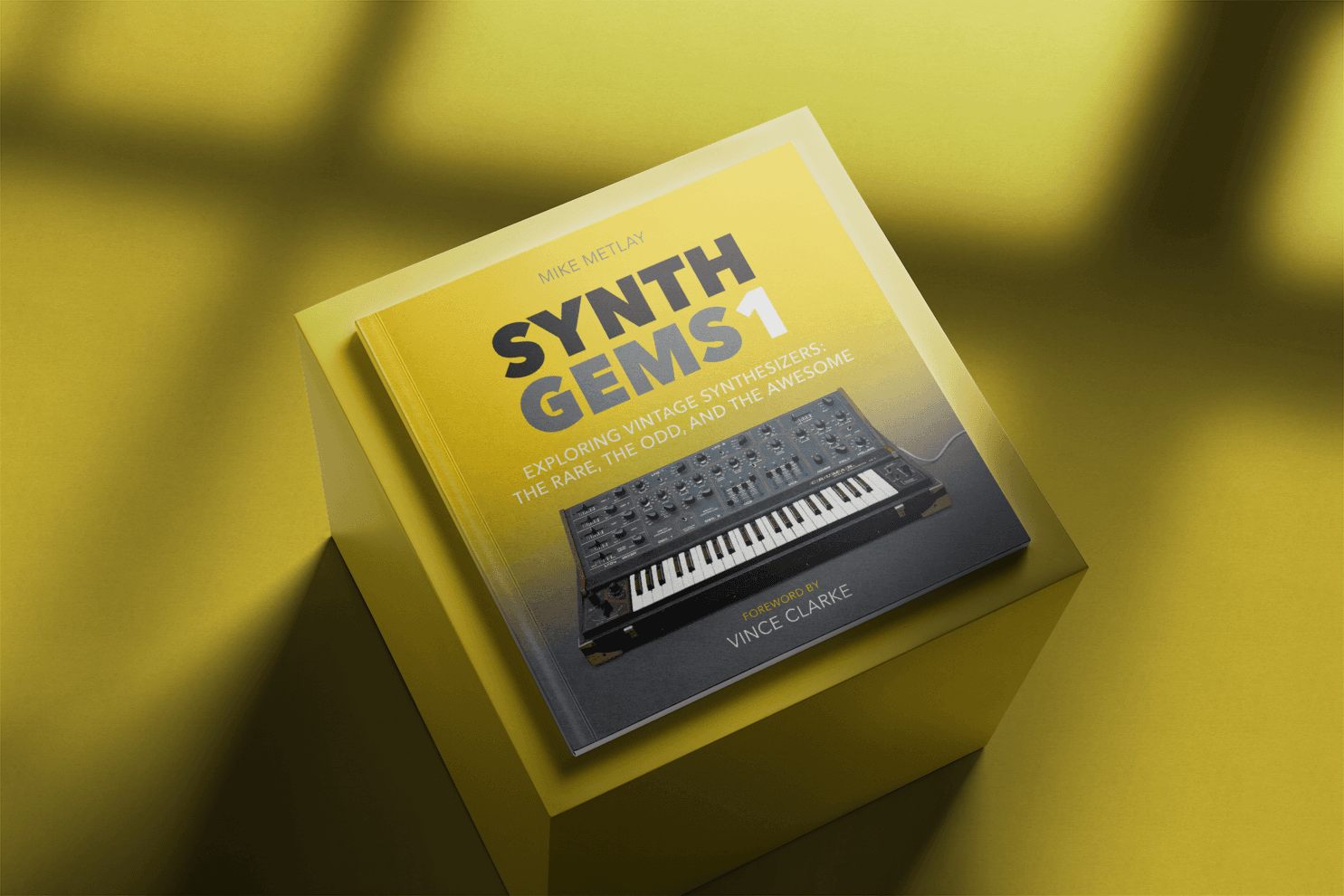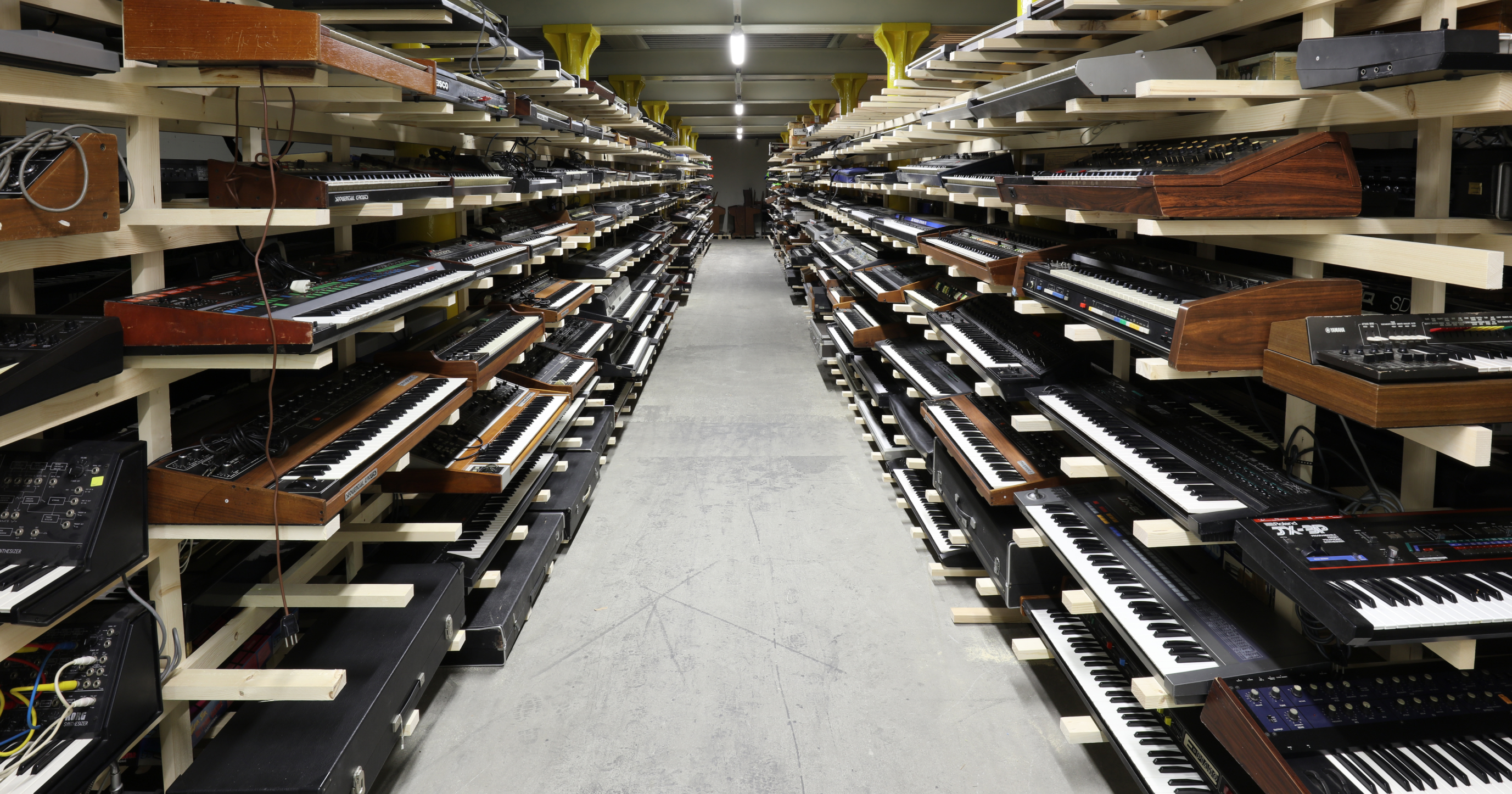 Time travel into vintage synth history
Amazing vintage synths presented with detailed photos, explanations, and stories…
Designs and stories behind instruments from ARP, Casio, Clavia, Korg, Moog, Oberheim, Roland, Sequential, Yamaha, Crumar, EDP, Elgam, E-mu, Ensoniq, Fairlight, Kawai, Gleeman, Steiner-Parker, Waldorf, and more.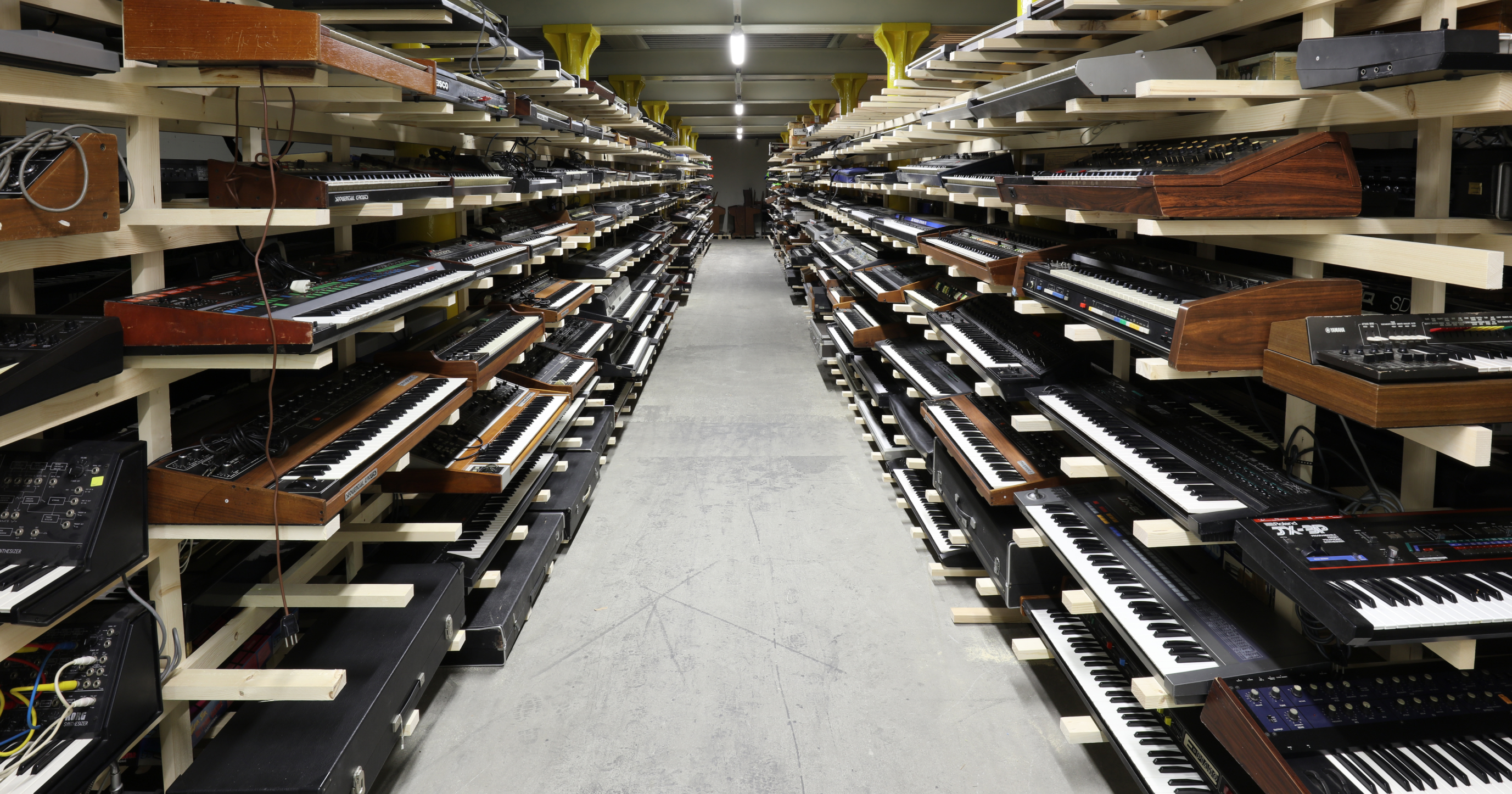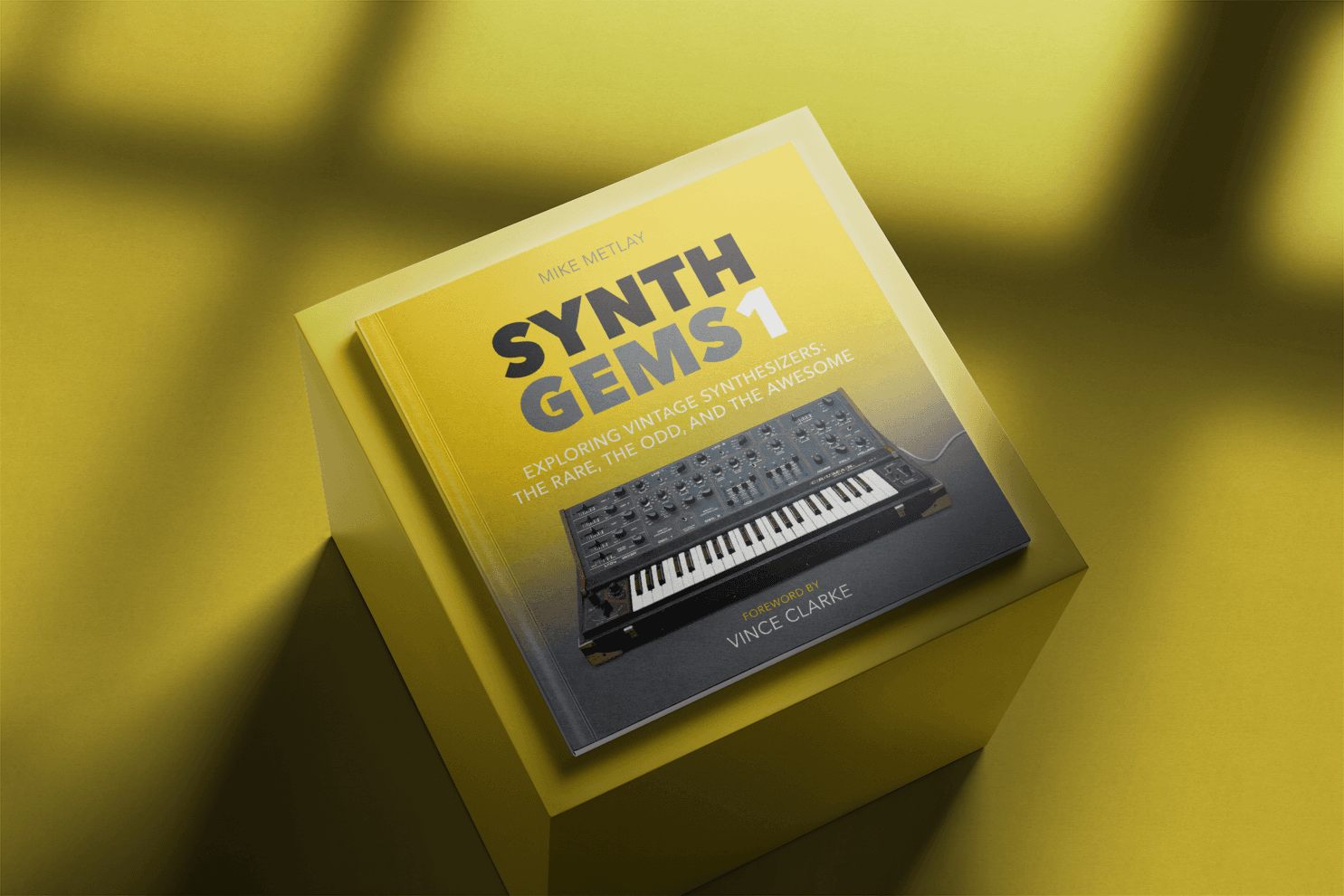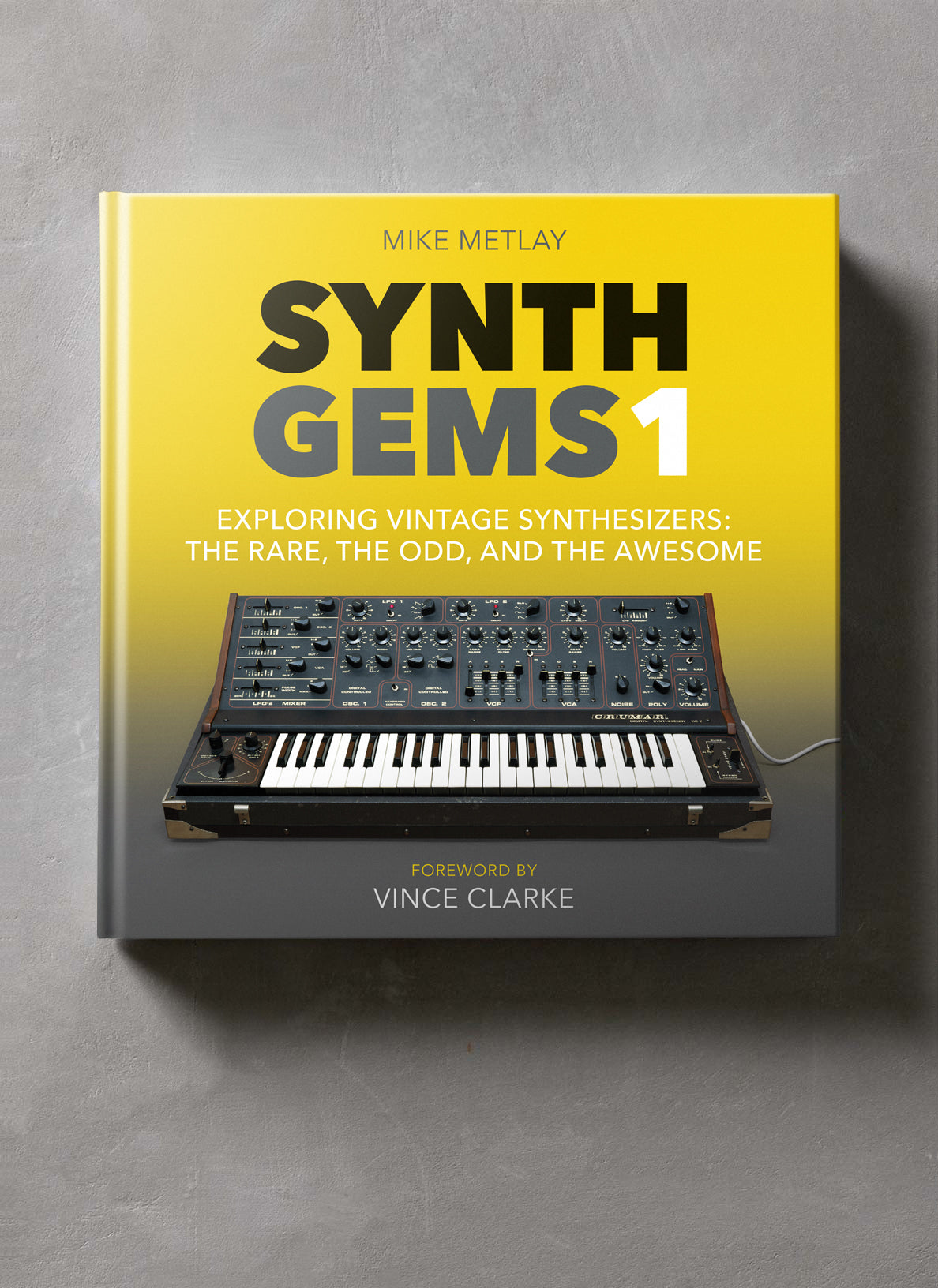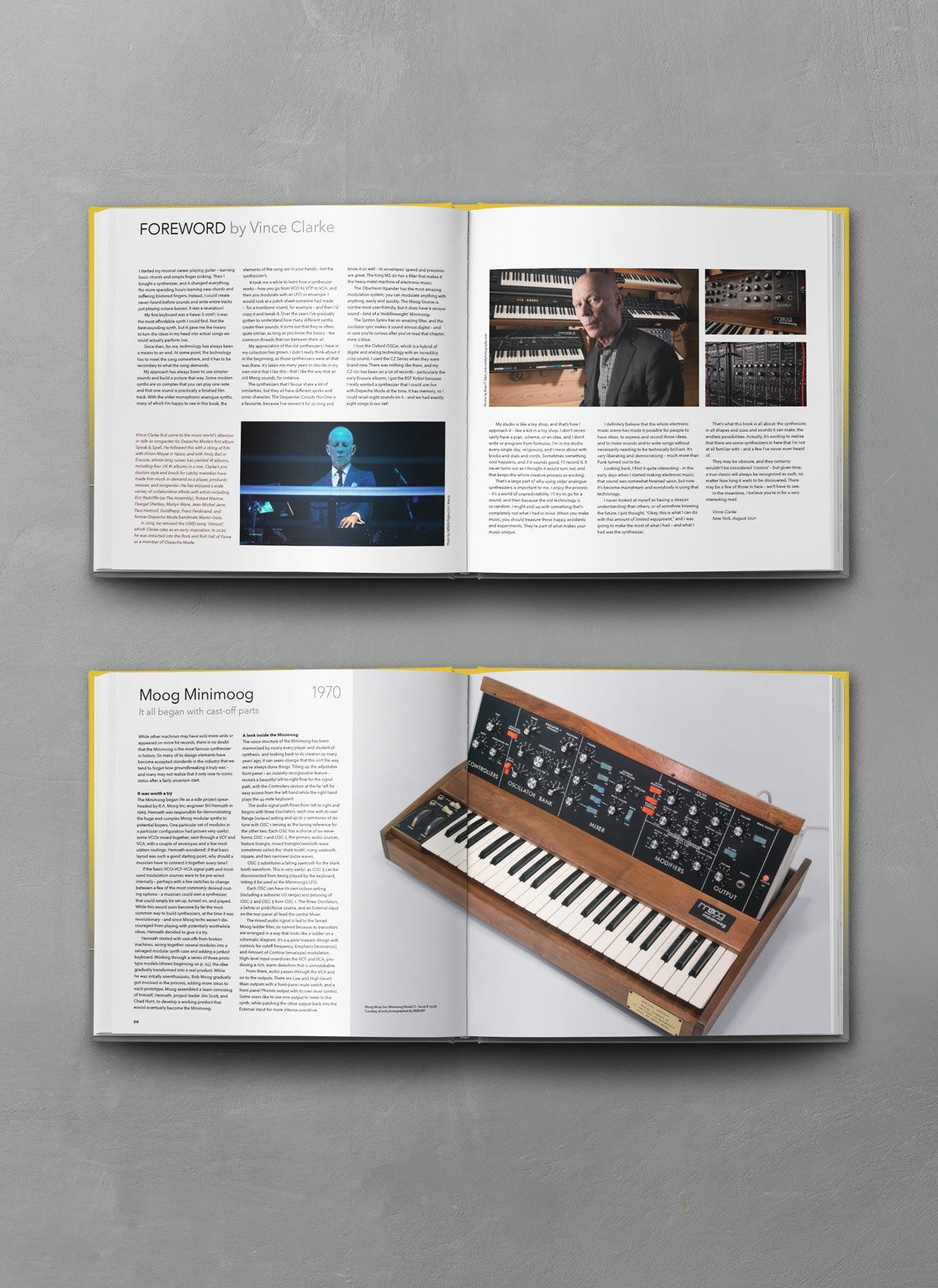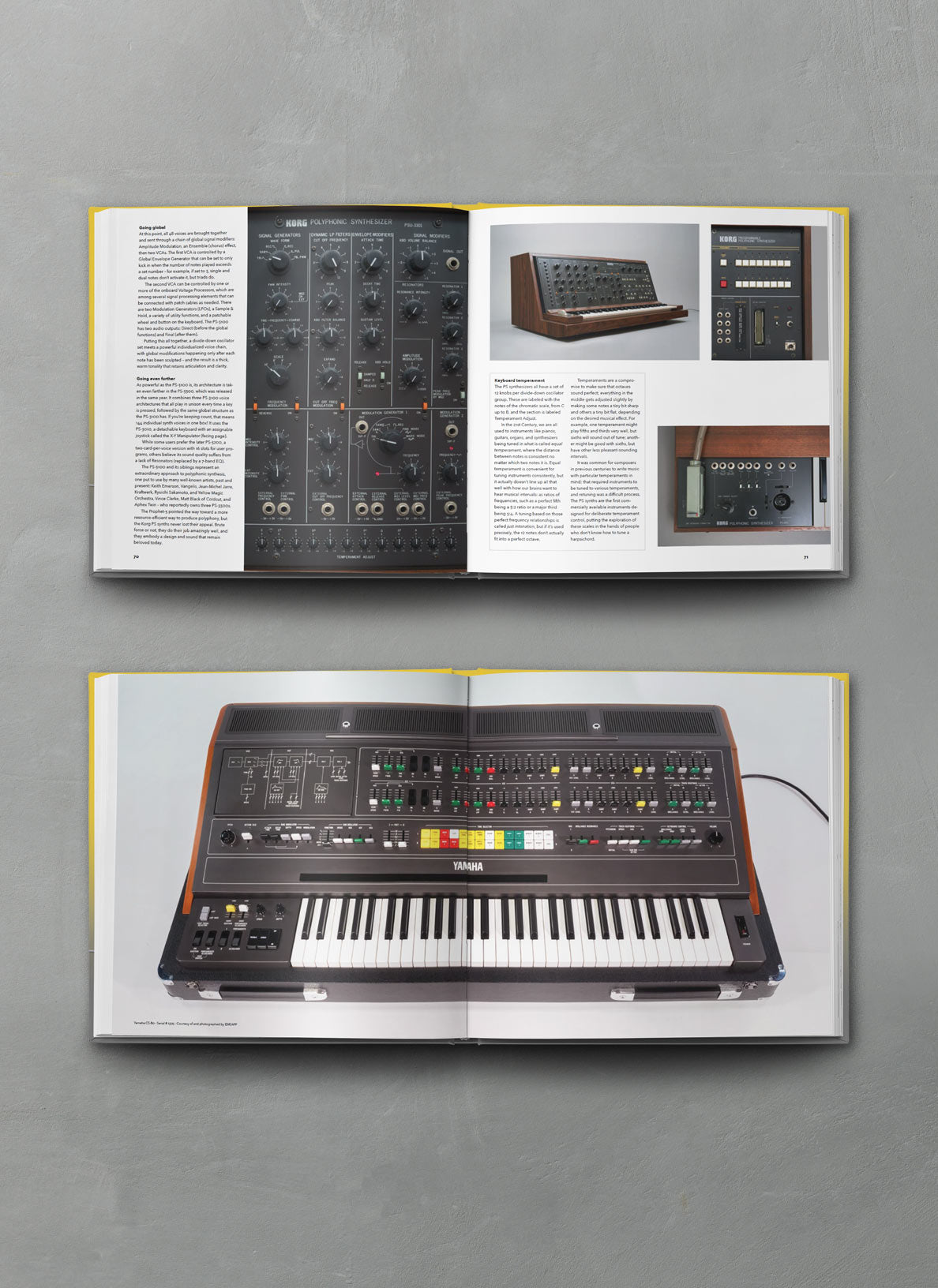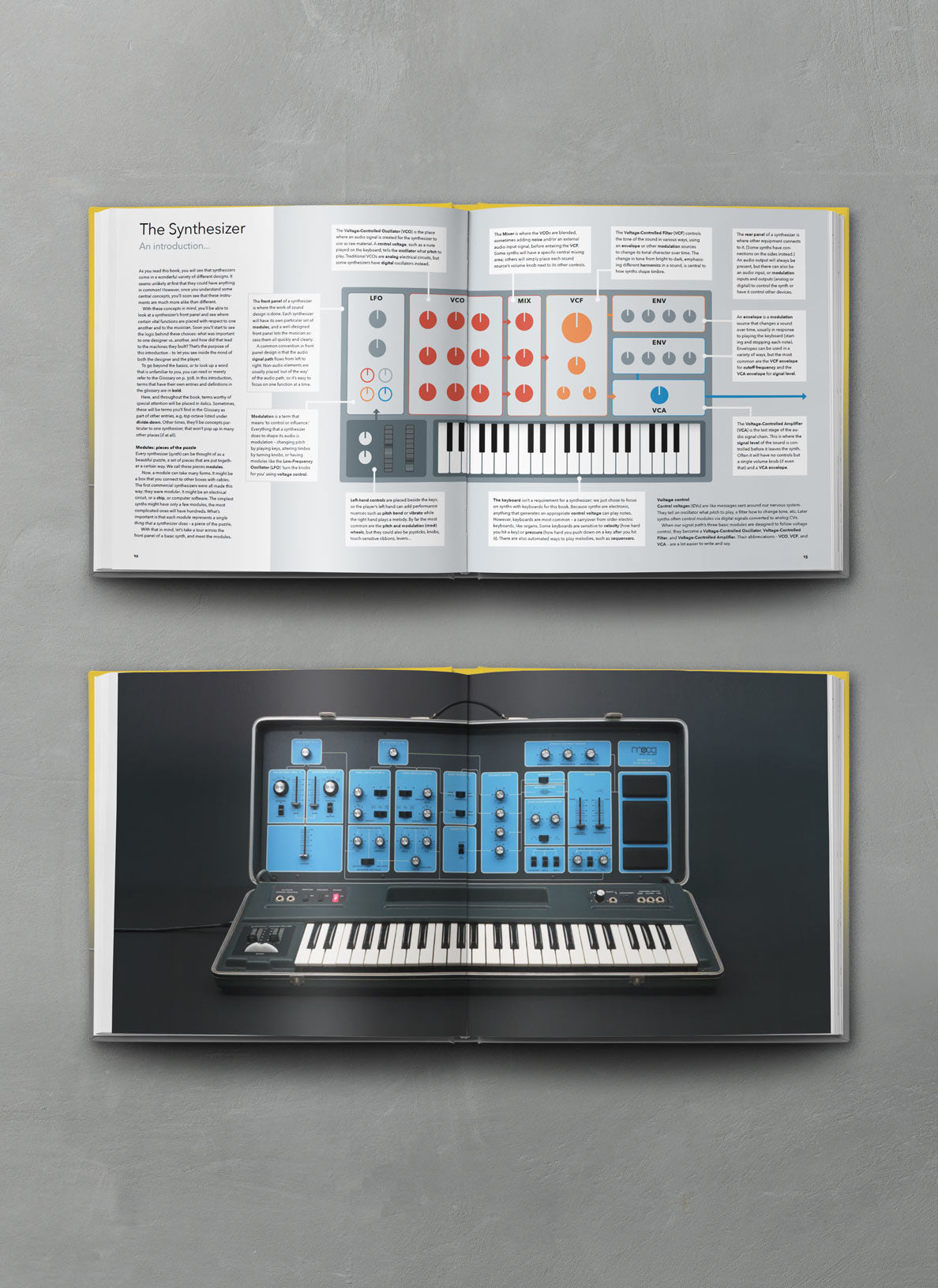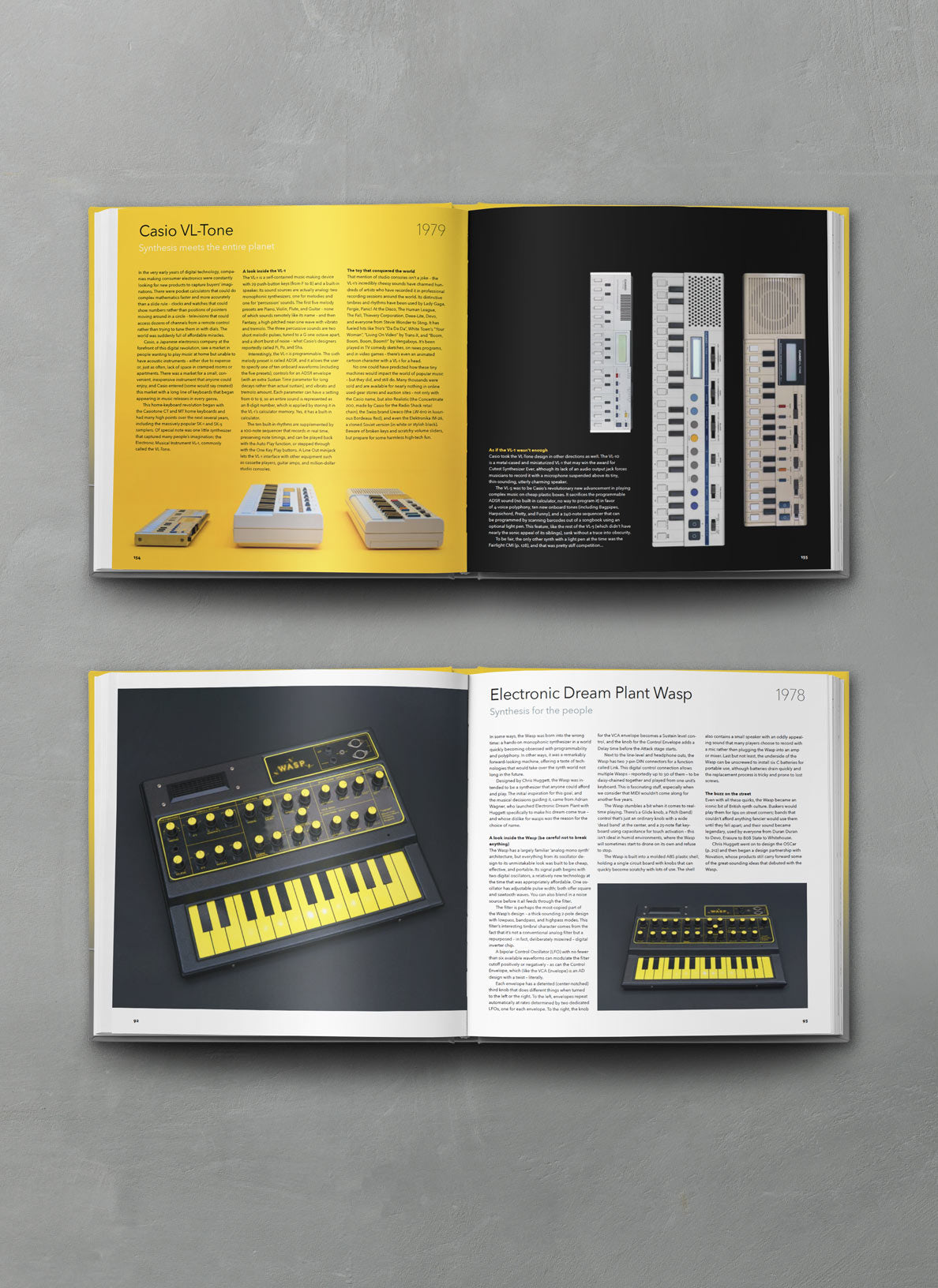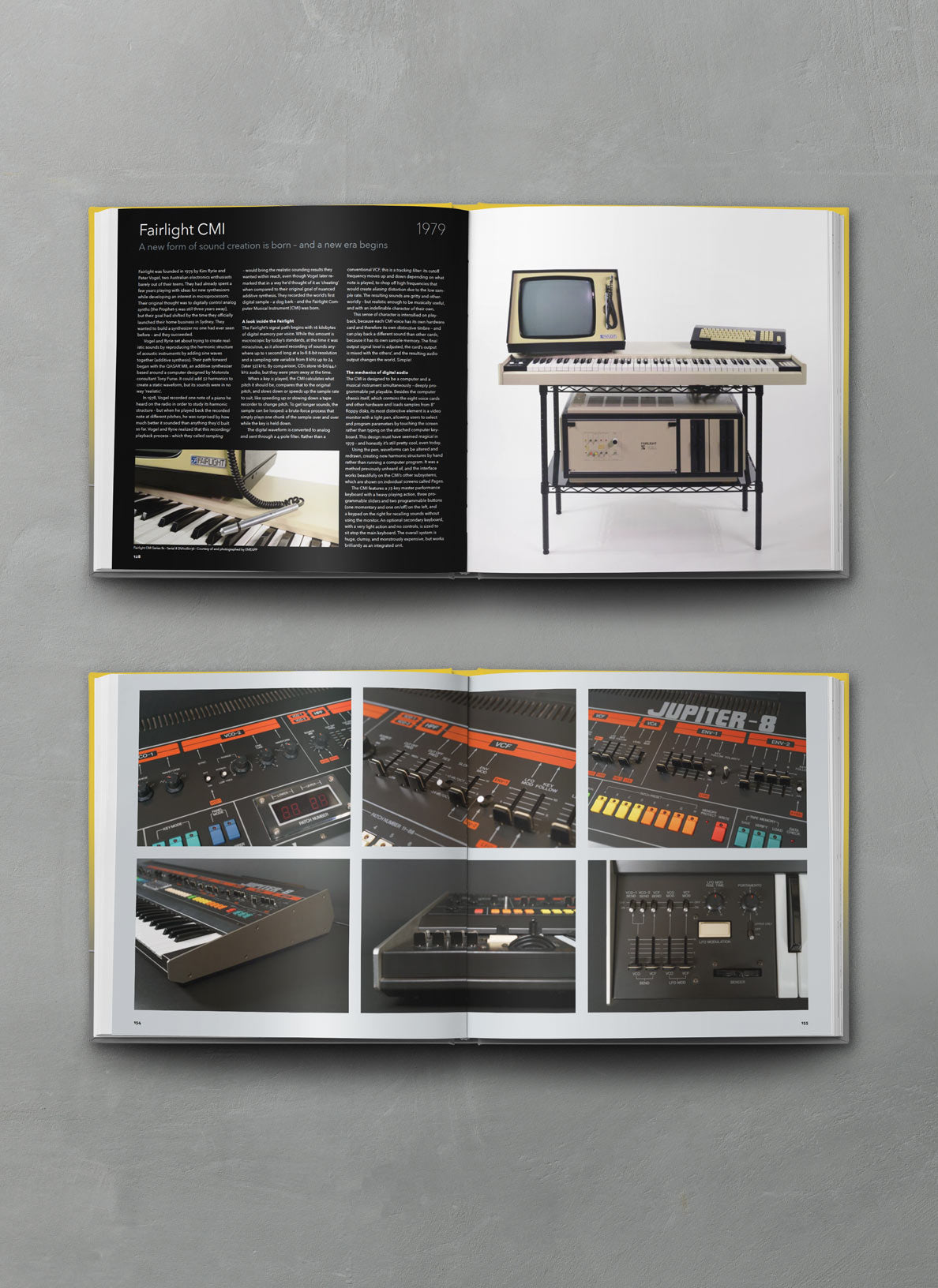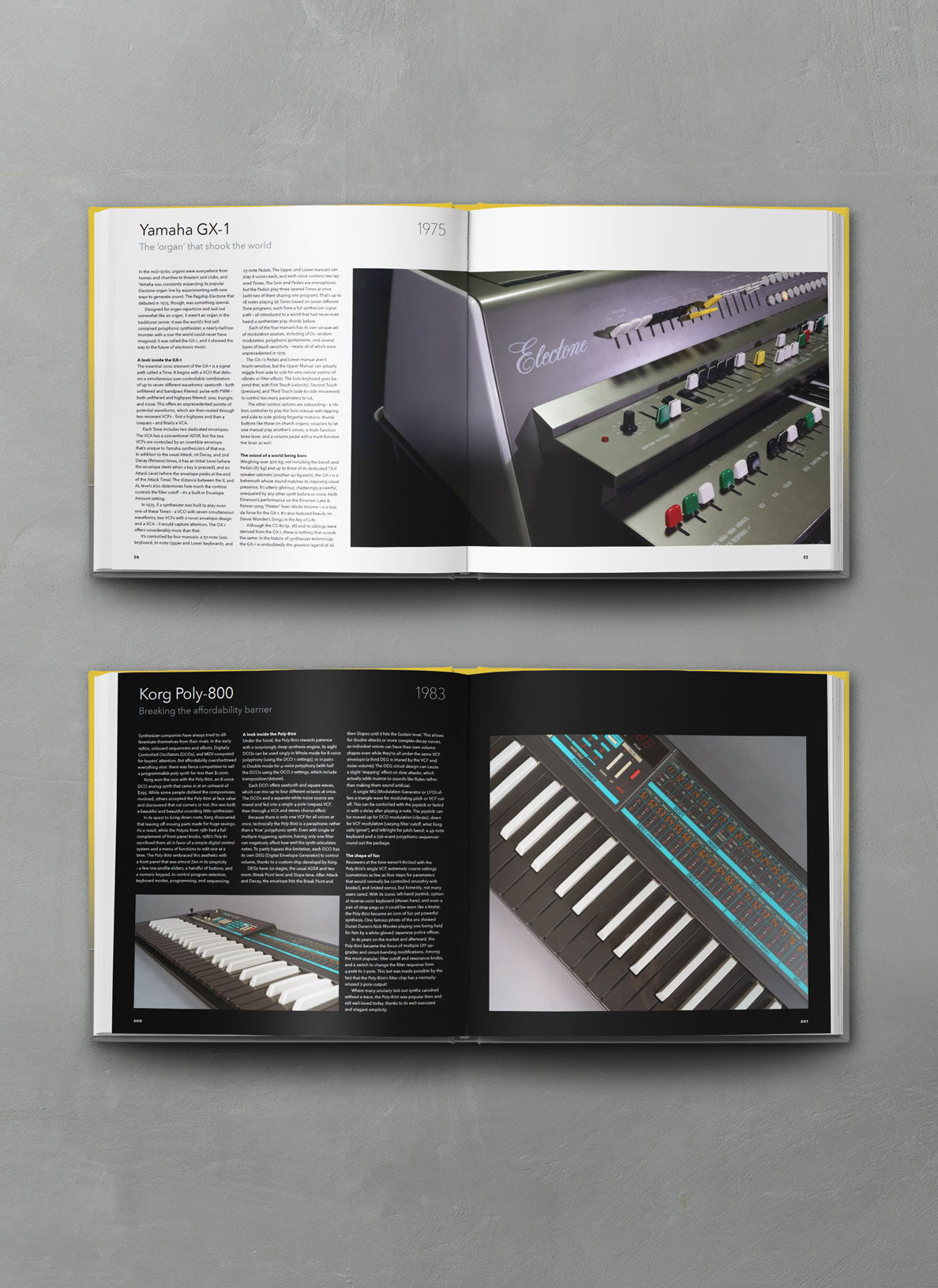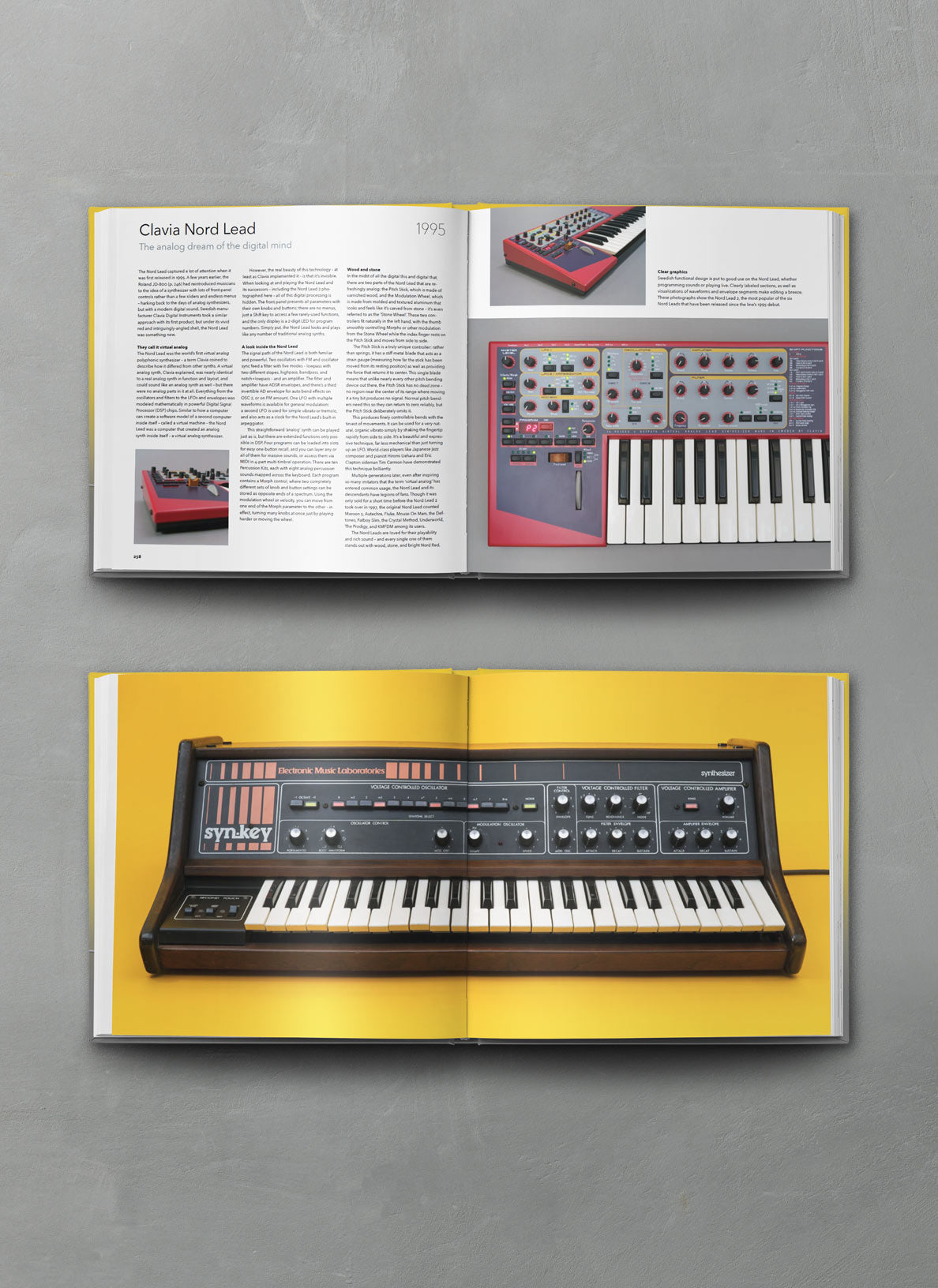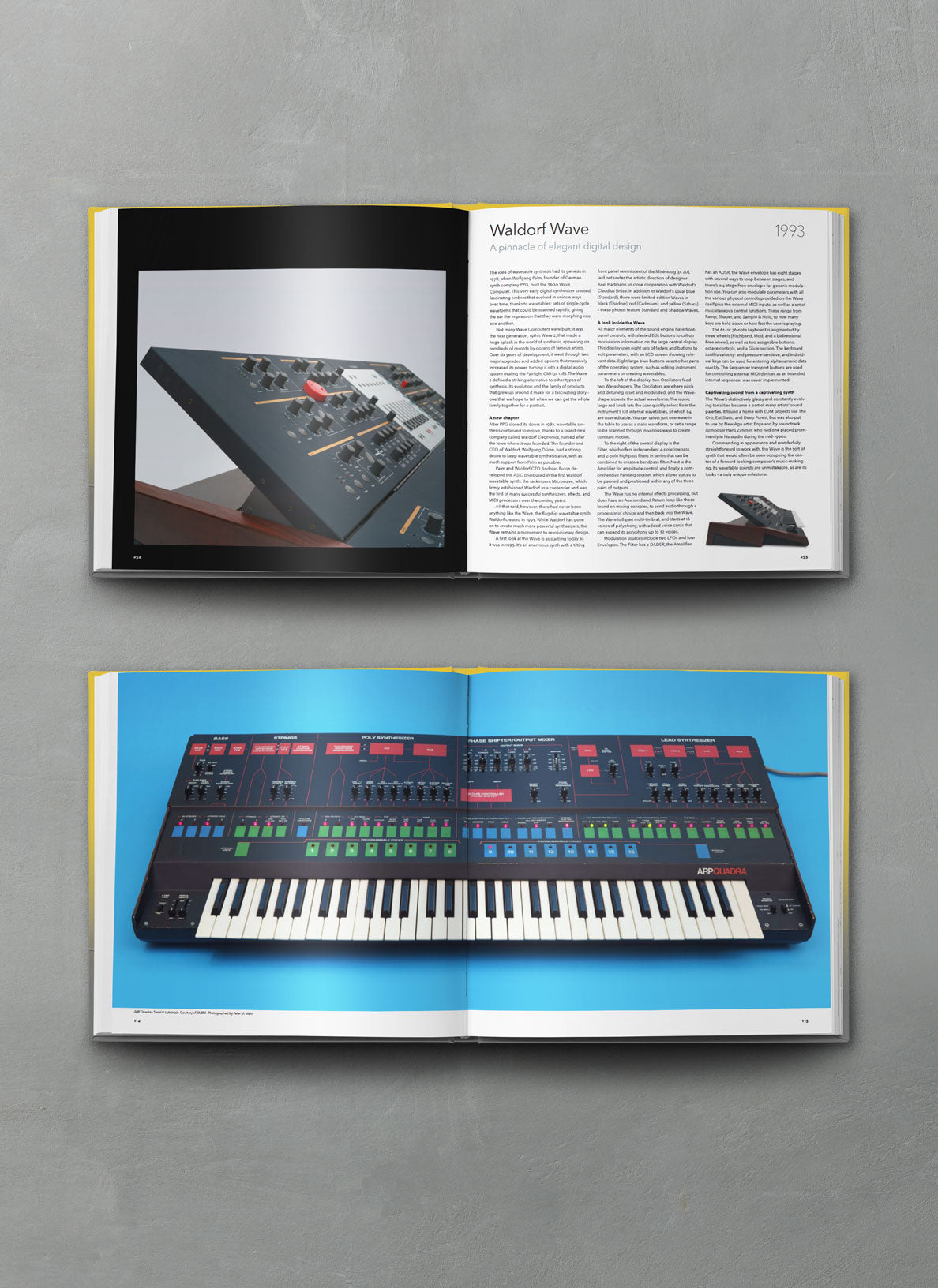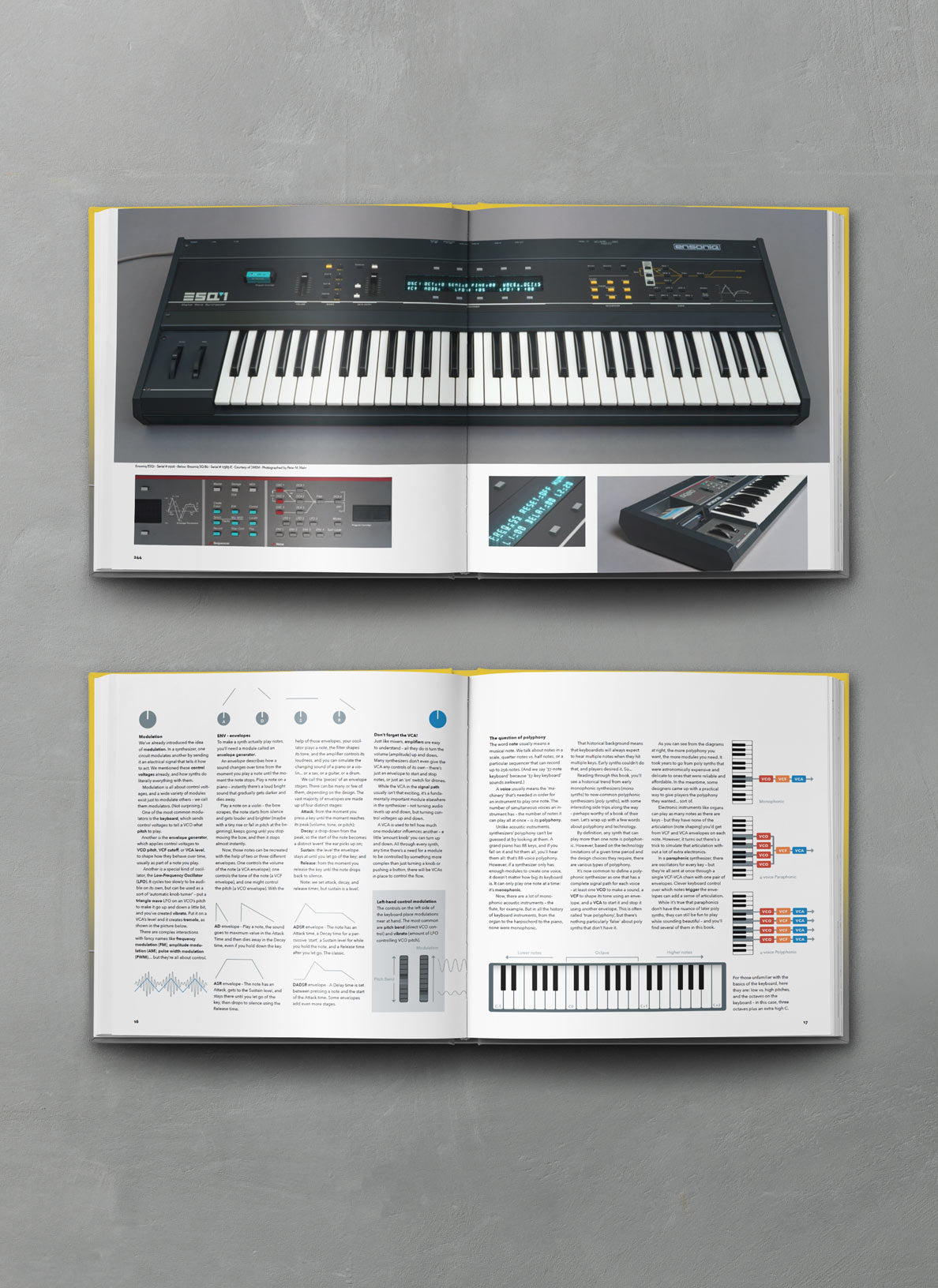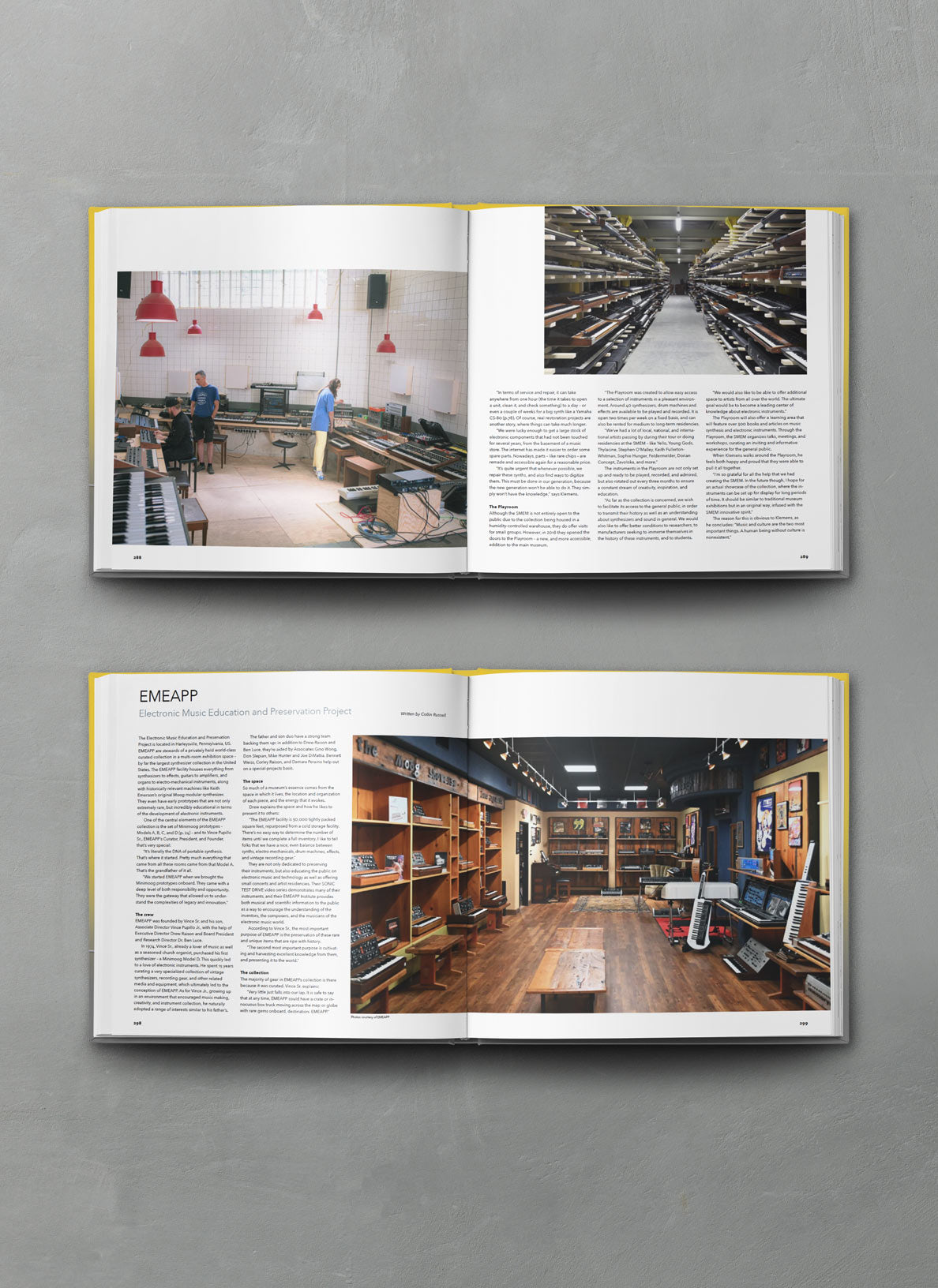 Shipping
The normal shipping time varies according to where you are in the world. If you're in the US, UK, and Europe, you should receive your package within 3-8 workdays.

If you're in Canada, Australia and the rest of the world, it usually takes between 6-14 workdays.

However, shipping can take longer for remote areas and during peak season in November and December.

------
All customers in the US, UK, and Europe receive tracking information when ordering on this site. If you haven't received tracking information within three workdays after your order, please check your spam filter to see if the tracking info is there. Otherwise, please contact us. If you live outside the US, UK, and EU there is a small chance, you will not get tracking info. In that case, please contact us.
Because we've made special arrangements with our warehouses, to get the lowest possible prices on shipping, you're not able to choose shipping method. If we were shipping thousands of orders every month like big online retailers, we would probably provide more shipping options. But for now, we only have one option per country to secure simple and reliable shipping at a moderate cost.
We three warehouses in the US, UK, and Germany, to help us send out books. Books for customers located in America and the United Kingdom are sent directly from our local warehouses in the US and UK. The warehouse in the UK also ships to Canada and Japan. Customers located in Europe and the rest of the world receive books from our warehouse in Germany.
If you've received a damaged book, please contact us with your order number and photos of the damage(s) and damaged packaging, and we'll look into it.
Description of the book
Interviews with artists
Details of the content
Mentioned in




Meet the Synthesizers
Dive into the captivating realm of synthesizers and immerse yourself in the enchanting tales of these remarkable instruments
Foreword by Vince Clarke

Yamaha GX-1

Oxford Synthesiser Co. OSCar

Fairlight CMI

Korg PS Series

And many others...
Vince Clarke first came to the music world's attention in 1981 as songwriter for Depeche Mode's first album Speak & Spell. He followed this with a string of hits with Alison Moyet in Yazoo, and with Andy Bell in Erasure, whose long career has yielded 18 albums, including four UK #1 albums in a row. Clarke's production style and knack for catchy melodies have made him much in demand as a player, producer, remixer, and songwriter. He has enjoyed a wide variety of collaborative efforts with artists including Eric Radcliffe (as The Assembly), Robert Marlow, Feargal Sharkey, Martyn Ware, Jean-Michel Jarre, Paul Hartnoll, Goldfrapp, Franz Ferdinand, and former Depeche Mode bandmate Martin Gore.
In 2019, he remixed the OMD song "Almost", which Clarke cites as an early inspiration. In 2020he was inducted into the Rock and Roll Hall of Fame as a member of Depeche Mode.
In the mid-1970s, organs were everywhere from homes and churches to theaters and clubs, and Yamaha was constantly expanding its popular Electone organ line by experimenting with new ways to generate sound. The flagship Electone that debuted in 1975, though, was something special. Designed for organ repertoire and laid out somewhat like an organ, it wasn't an organ in the traditional sense: it was the world's first selfcontained polyphonic synthesizer, a nearly-half-ton monster with a roar the world could never have imagined. It was called the GX-1, and it showed the way to the future of electronic music.
The OSCar is a monophonic synthesizer like no other. While certain critical elements of its sound structure – specifically the VCF and VCA – remain all-analog, it takes advantage of microprocessors and digital control to create entirely new waveforms impossible with conventional analog oscillators. In addition, many special performance features are available to store with each programmed sound, all taking advantage of the OSCar's processing power. Even among the unique designs in this book, the OSCar stands out. Designed by Anthony Harrison-Griffin, its chassis seems to 'float' between two huge rubberized side panels, with recesses for audio connections and even a place to store its power cable. Sections of the front panel are separated not by actual rubberized walls – visually impressive.
The Fairlight CMI from 1979 is designed to be a computer and a musical instrument simultaneously – deeply programmable yet playable. Hundreds of artists used the CMI for sound design, live performance, and album creation. Peter Gabriel actually credited individual CMI sounds such as Saxy, VOC 1/VOC 2, and Jaw as separate instruments in the liner notes of his fourth album Security. Kate Bush exploited it in her groundbreaking albums in the early 1980s. Jean-Michel Jarre began exploring its capabilities with his album Les Chants Magnétiques, and extensively on the later Zoolook. Perhaps the most famous CMI of all was in the studio of ZTT Records, where producer Trevor Horn used it to create albums by dozens of artists – most significantly The Art Of Noise.
The PS-3100 from 1977, was Korg's attempt to build a fully polyphonic synthesizer, and not content with any sort of shortcuts, the PS-3100 had a full synthesizer voice board for each of the 48 notes on its keyboard. As powerful as the PS-3100 is, its architecture is taken even further in the PS-3300, which was released in the same year. It combines three PS-3100 voice architectures that all play in unison every time a key is pressed. Later came the PS-3200, a two-card-per-voice version with 16 slots for user programs. The PS-3100 and its siblings represent an extraordinary approach to polyphonic synthesis, one put to use by many well-known artists, past and present: Keith Emerson, Vangelis, Jean-Michel Jarre, Kraftwerk, Ryuichi Sakamoto, and Yellow Magic Orchestra, Vince Clarke, Matt Black of Coldcut, and Aphex Twin.
Moog Sonic V & Sonic Six, Korg miniKORG 700, Crumar DS-2, Yamaha CS-80, RSF Kobol, Sequential Circuits Prophet-5, ARP Quadra, Fairlight CMI, Roland Jupiter-8, Gleeman Pentaphonic Clear, E-mu Systems Emulator, Casio CZ Series, Oberheim Matrix-12, Ensoniq ESQ-1 & SQ-80, Oxford Synthesiser Co. OSCar, Waldorf Wave, Clavia Nord Lead, Korg Prophecy & Alesis Andromeda A6.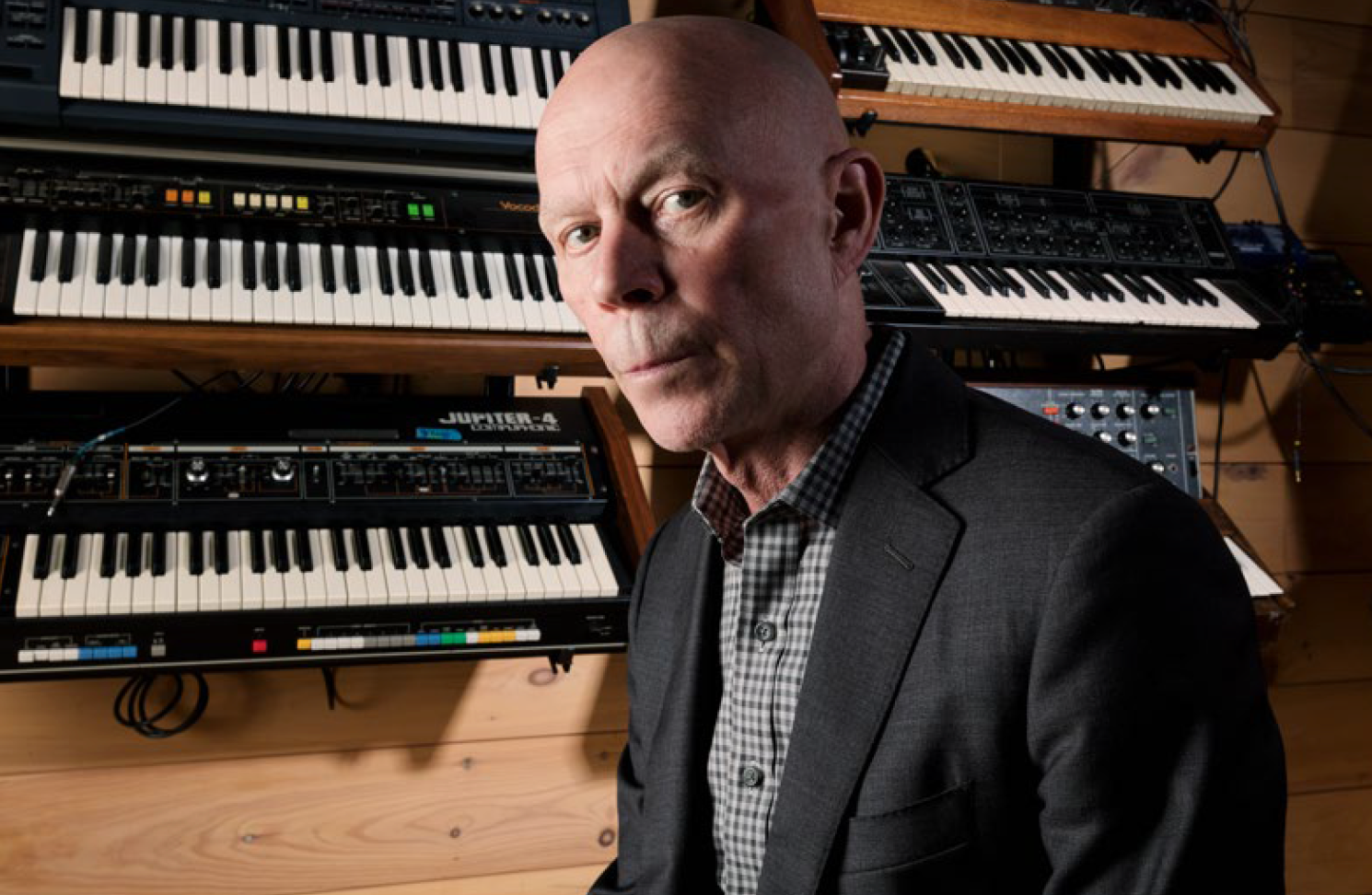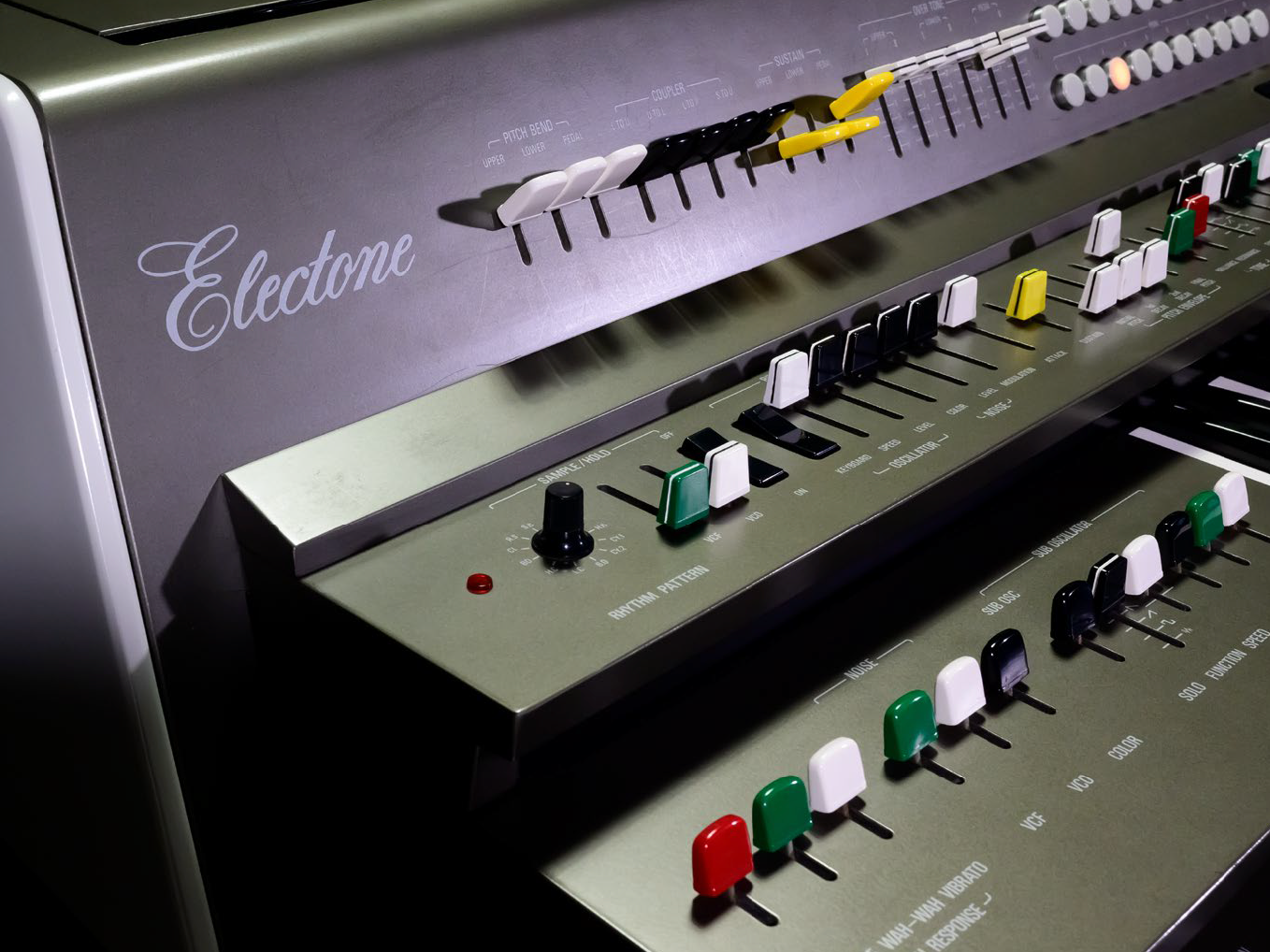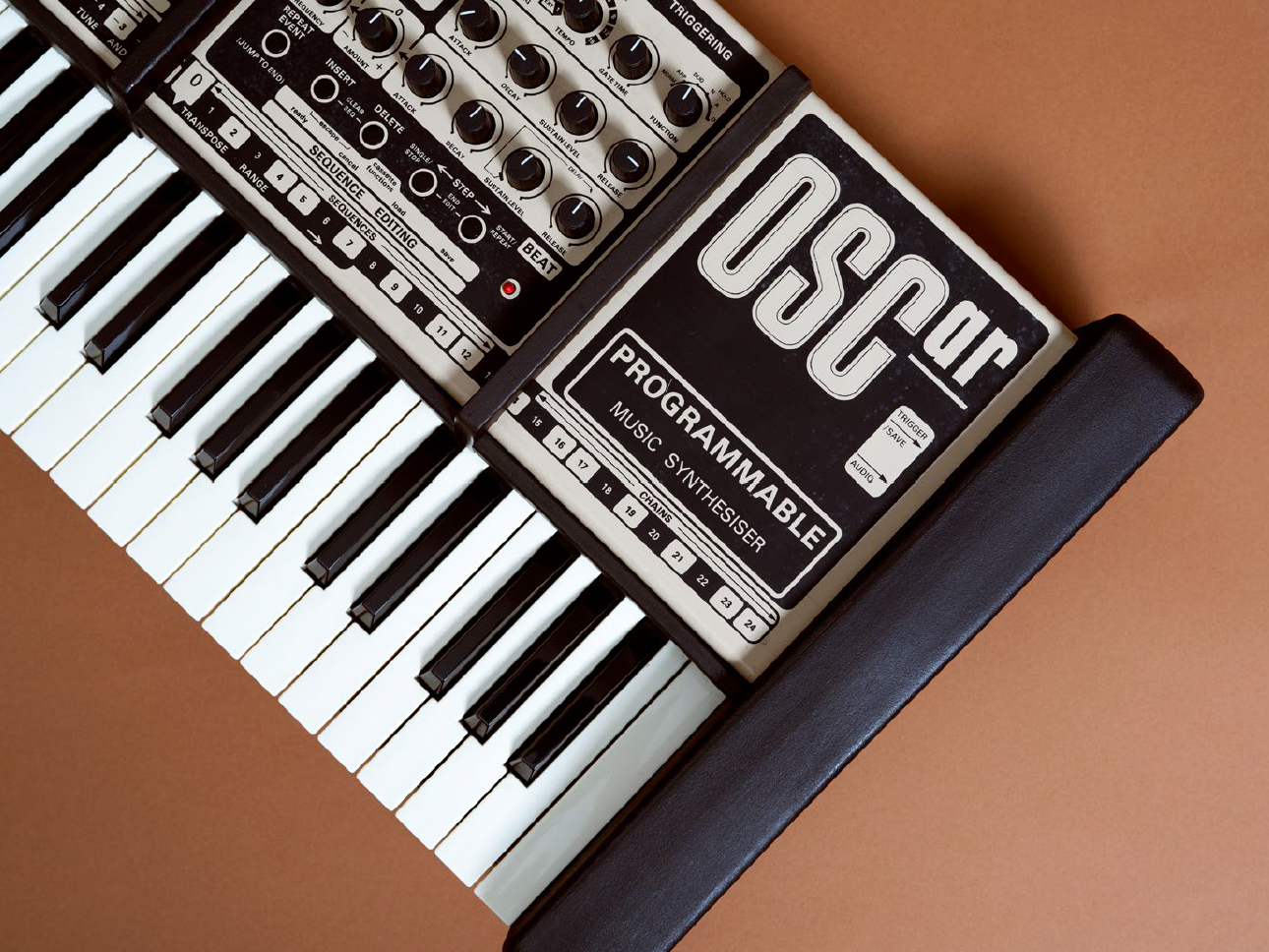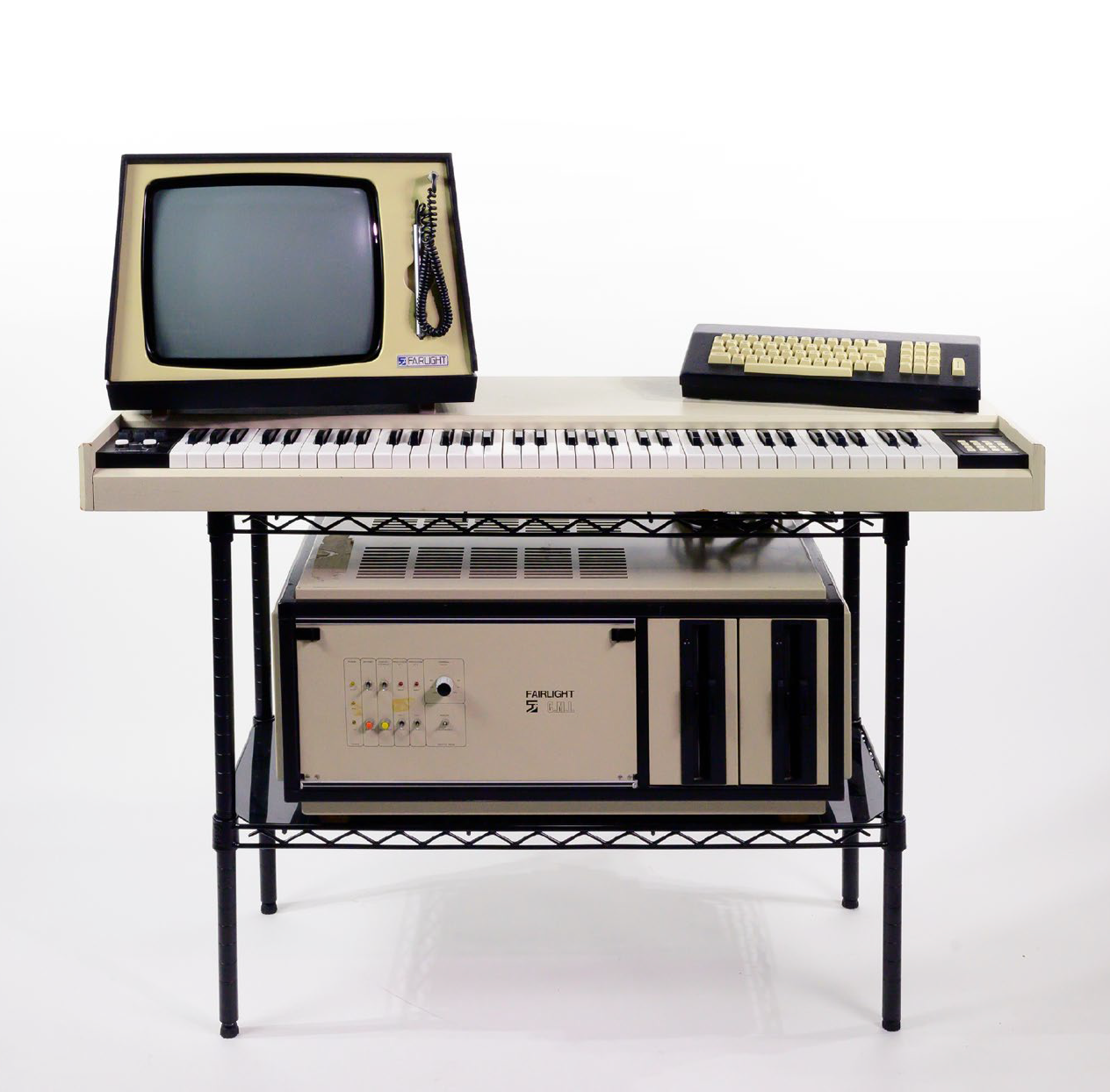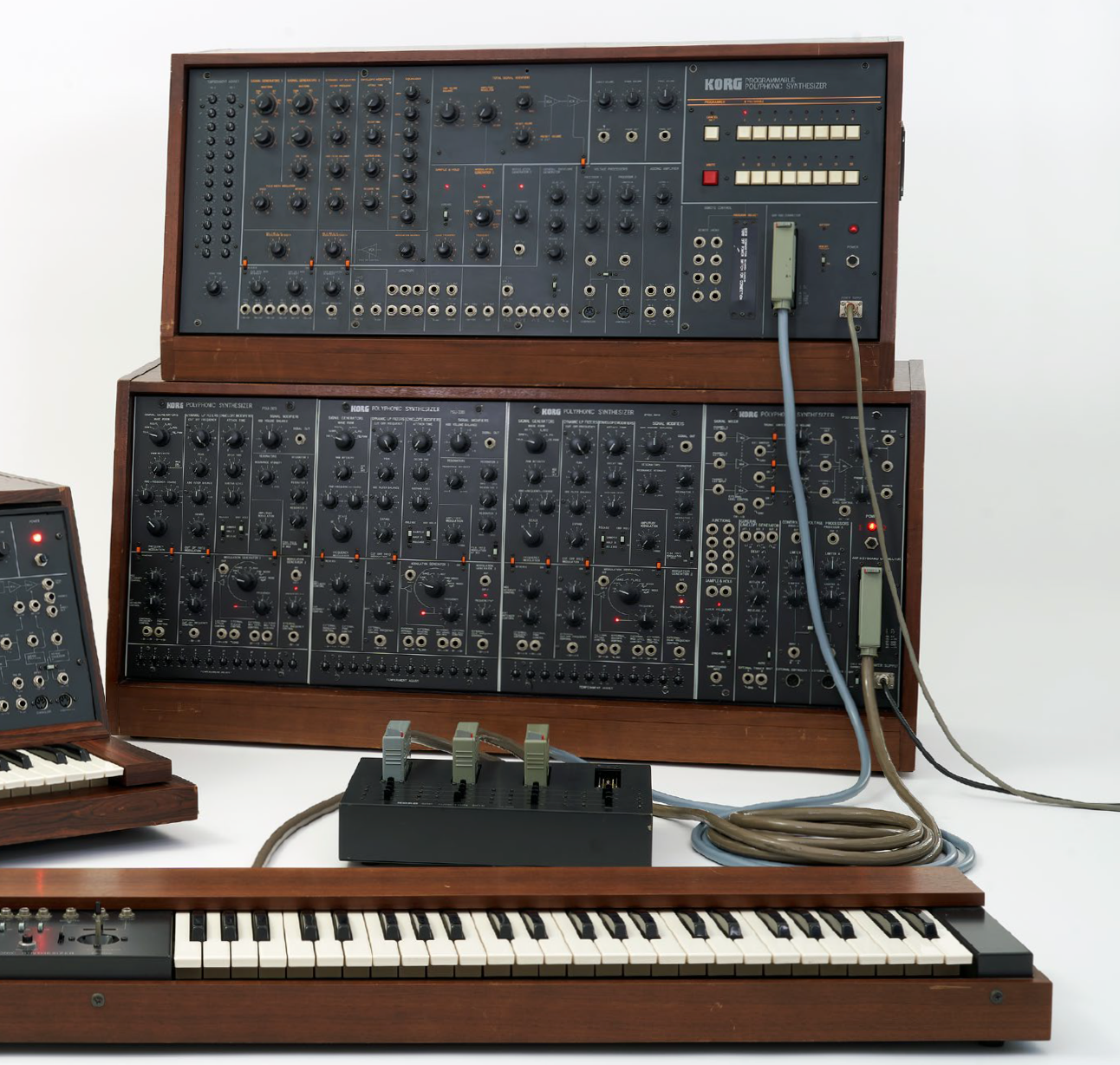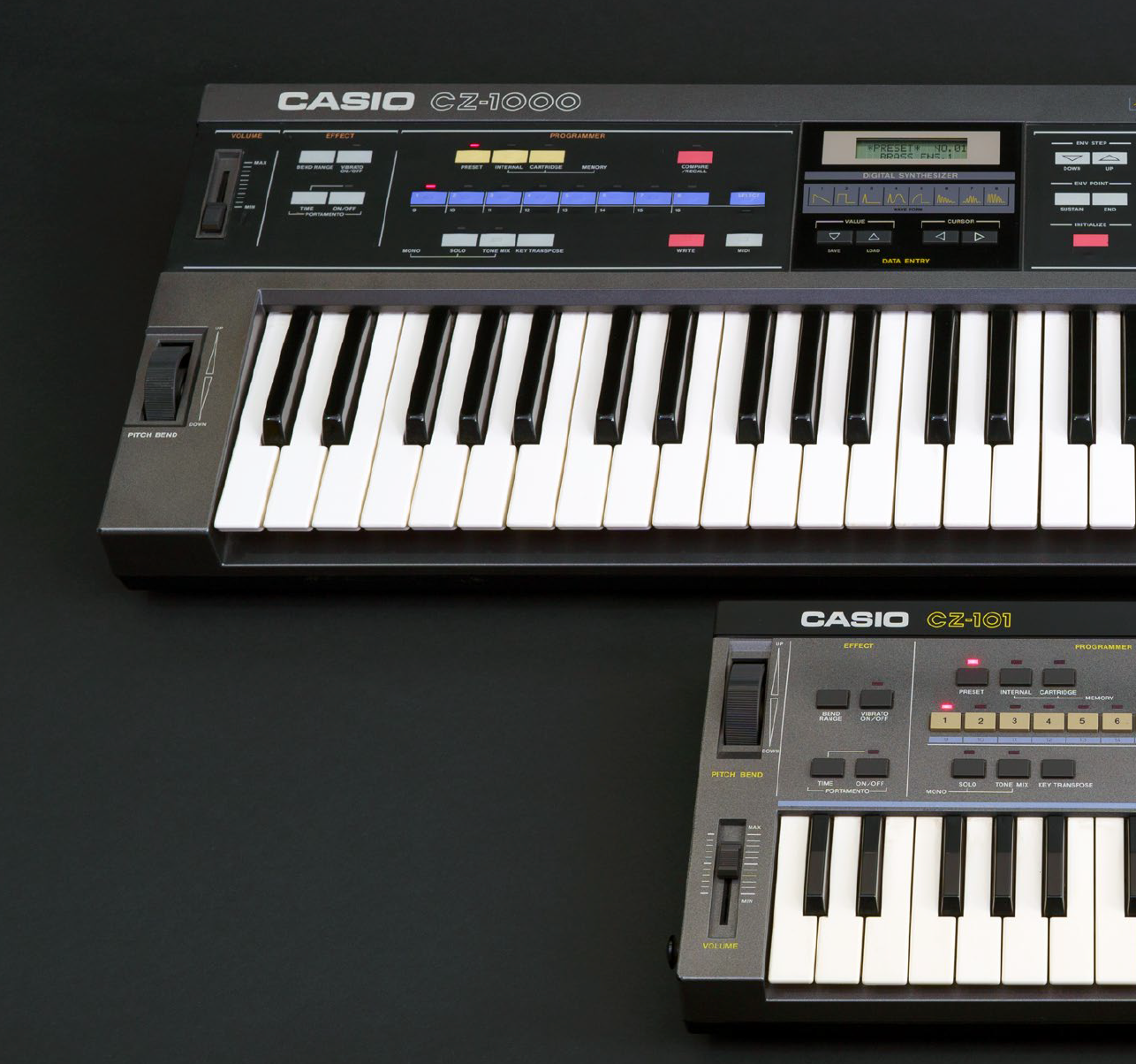 Have a look inside!
Below you can have an exclusive sneak peak into the book: SYNTH GEMS 1. Prepare to be captivated as you enter the world within these pages. Take a moment to begin your exploration and uncover the enchanting magic that awaits you within the pages of this remarkable book.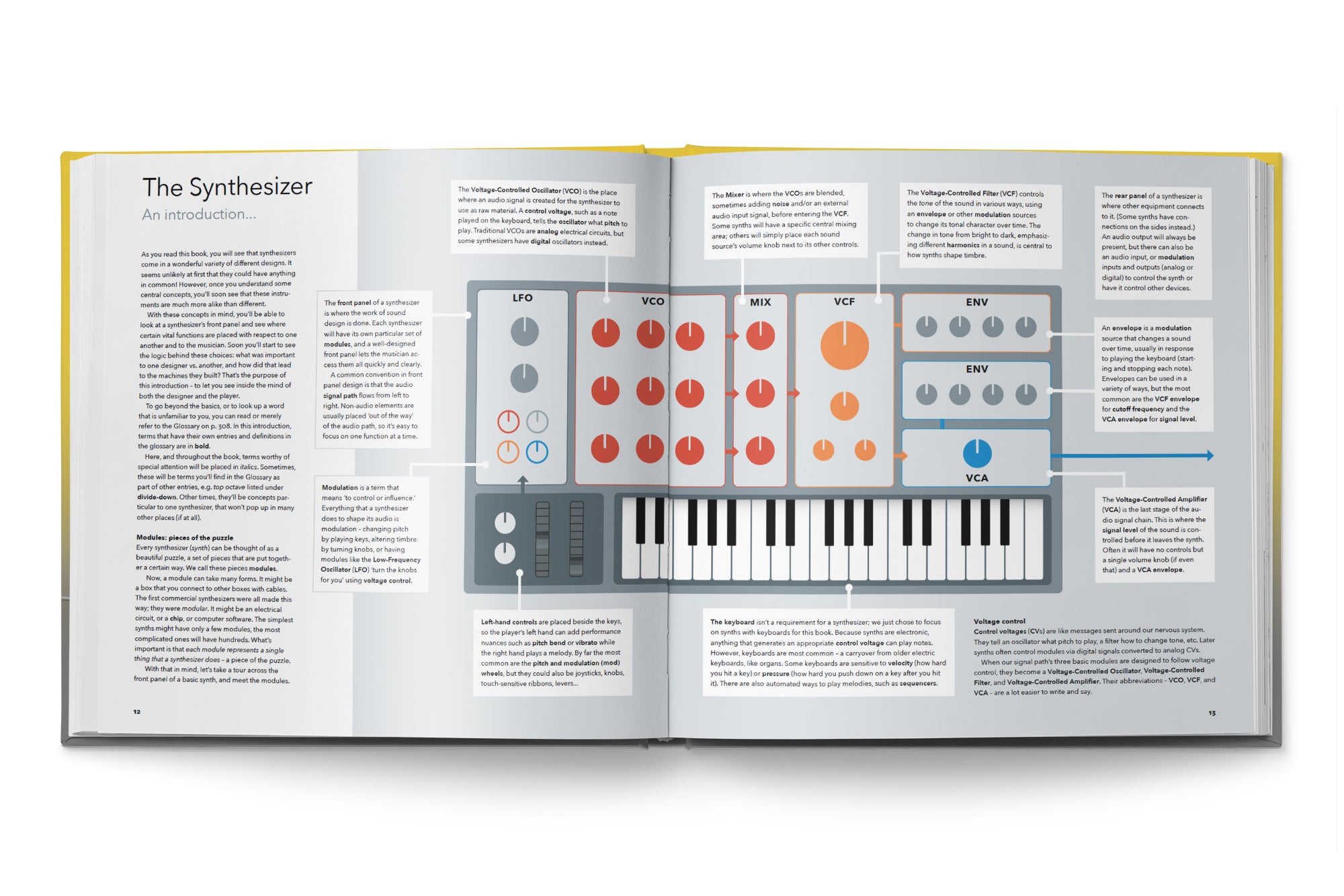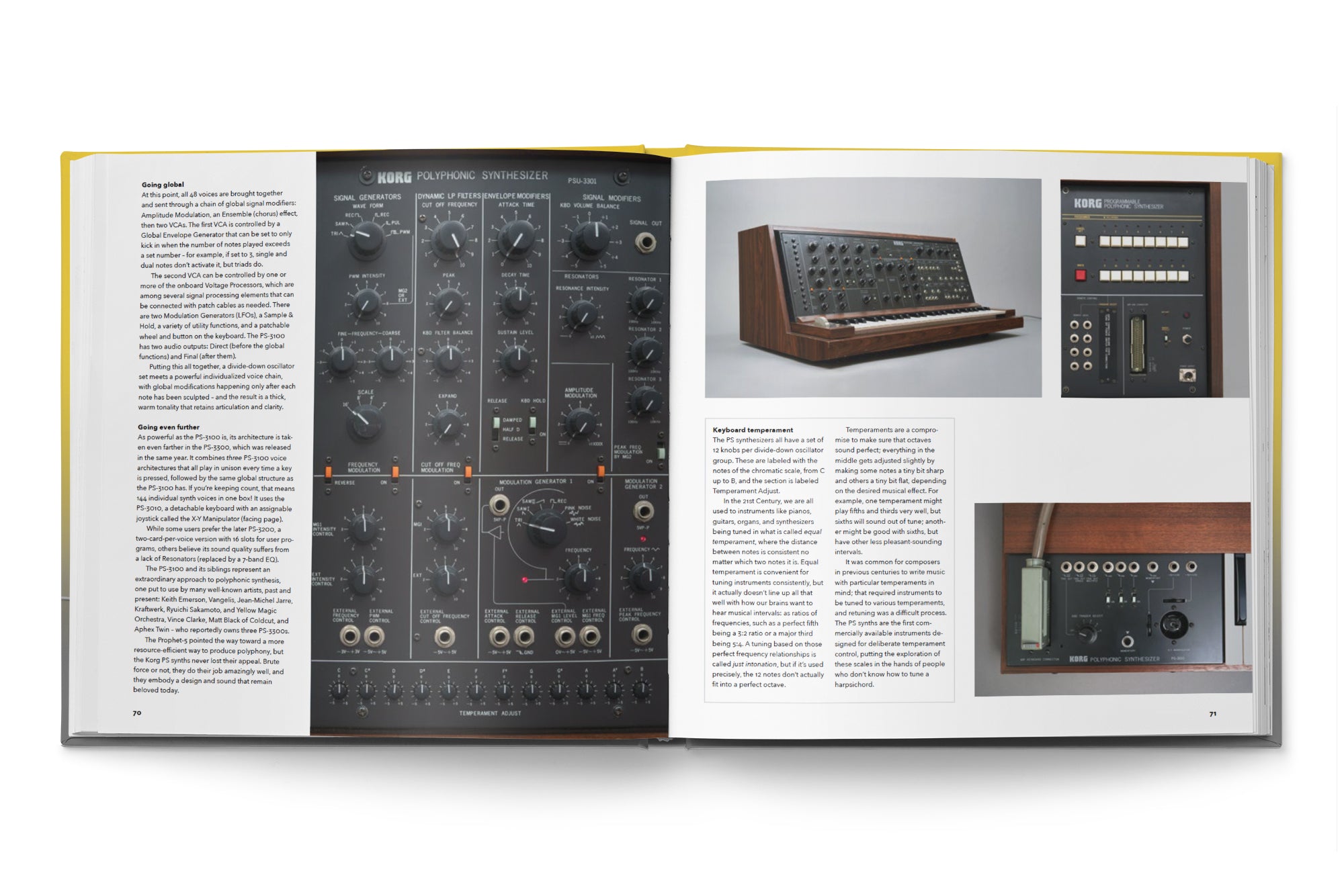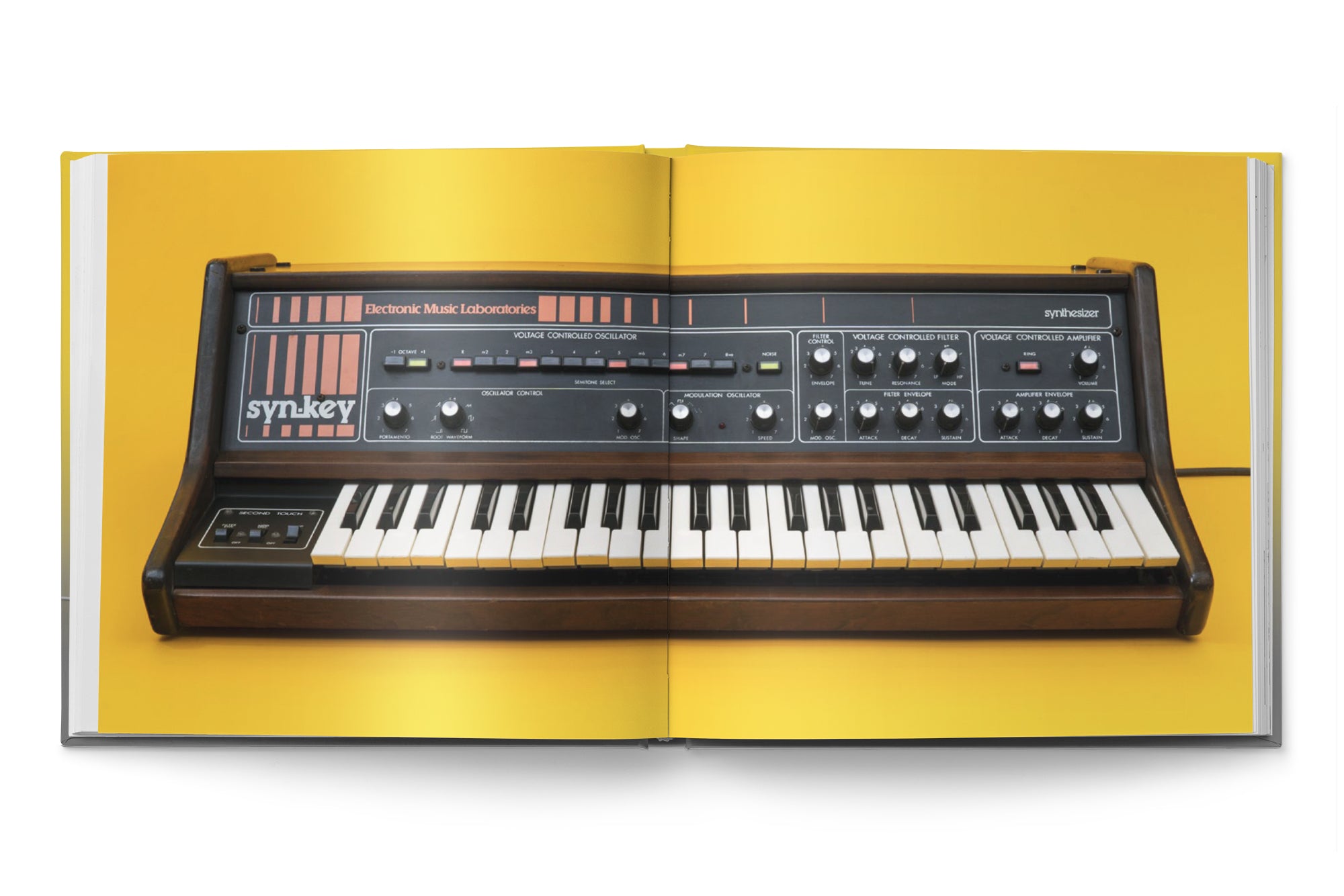 Explore the art and history of synthesizers
60+ vintage synths presented in detailed photos. From the dawn of commercial synthesis to the close of the Twentieth Century, these unique instruments are chronicled in exquisite pictures and thoughtful stories.
From known classics to rarities
Designs and stories behind instruments from ARP, Casio, Clavia, Korg, Moog, Oberheim, Roland, Sequential, and Yamaha – as well as vintage gems from Crumar, EDP, Elgam, E-mu, Ensoniq, Fairlight, Kawai, Gleeman, Steiner-Parker, Waldorf, and more.
Meet the synthesizer
Get an introduction to the basics of synthesizer design, tours of the three museums, and resources for further study – even ways to play with these sounds at home.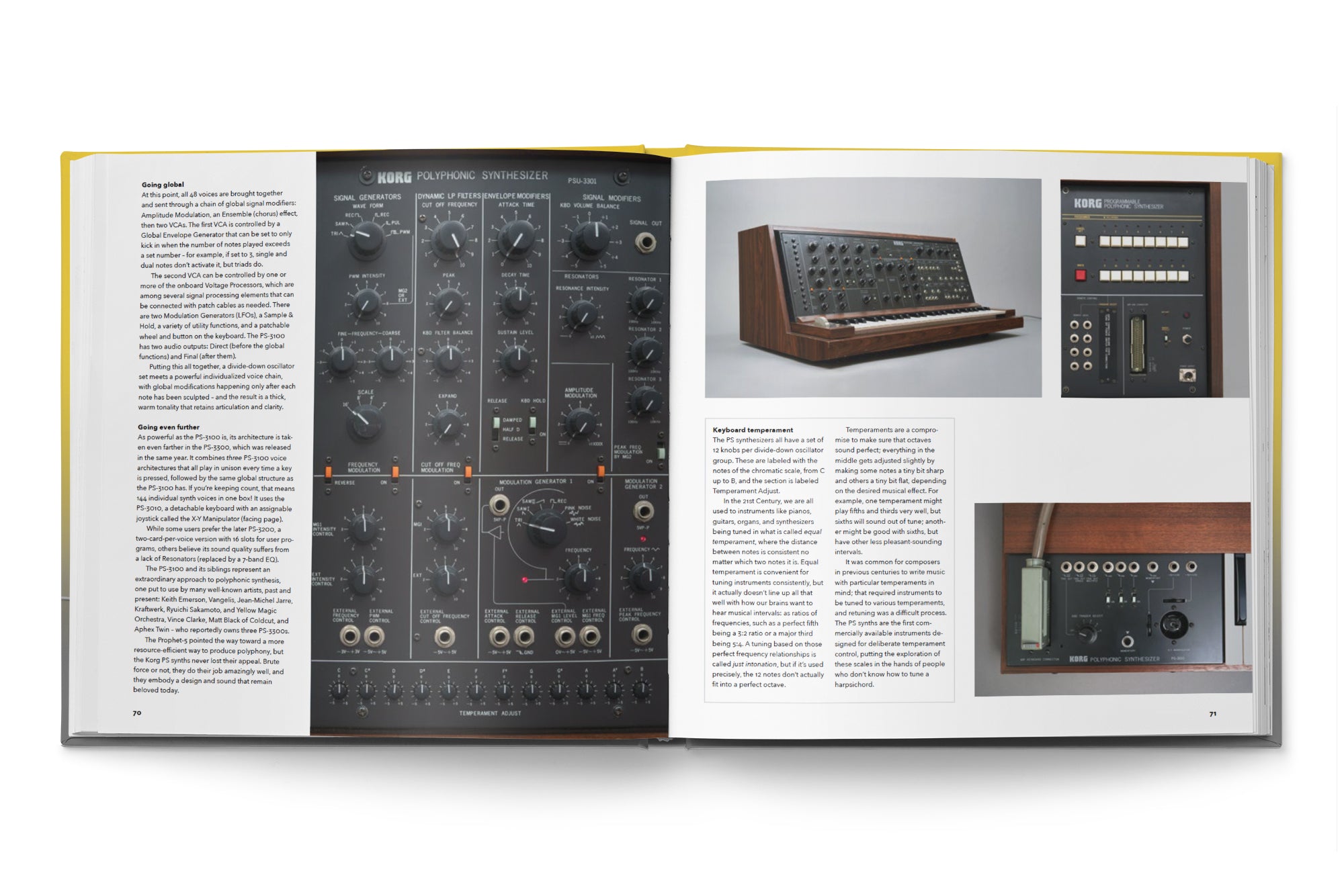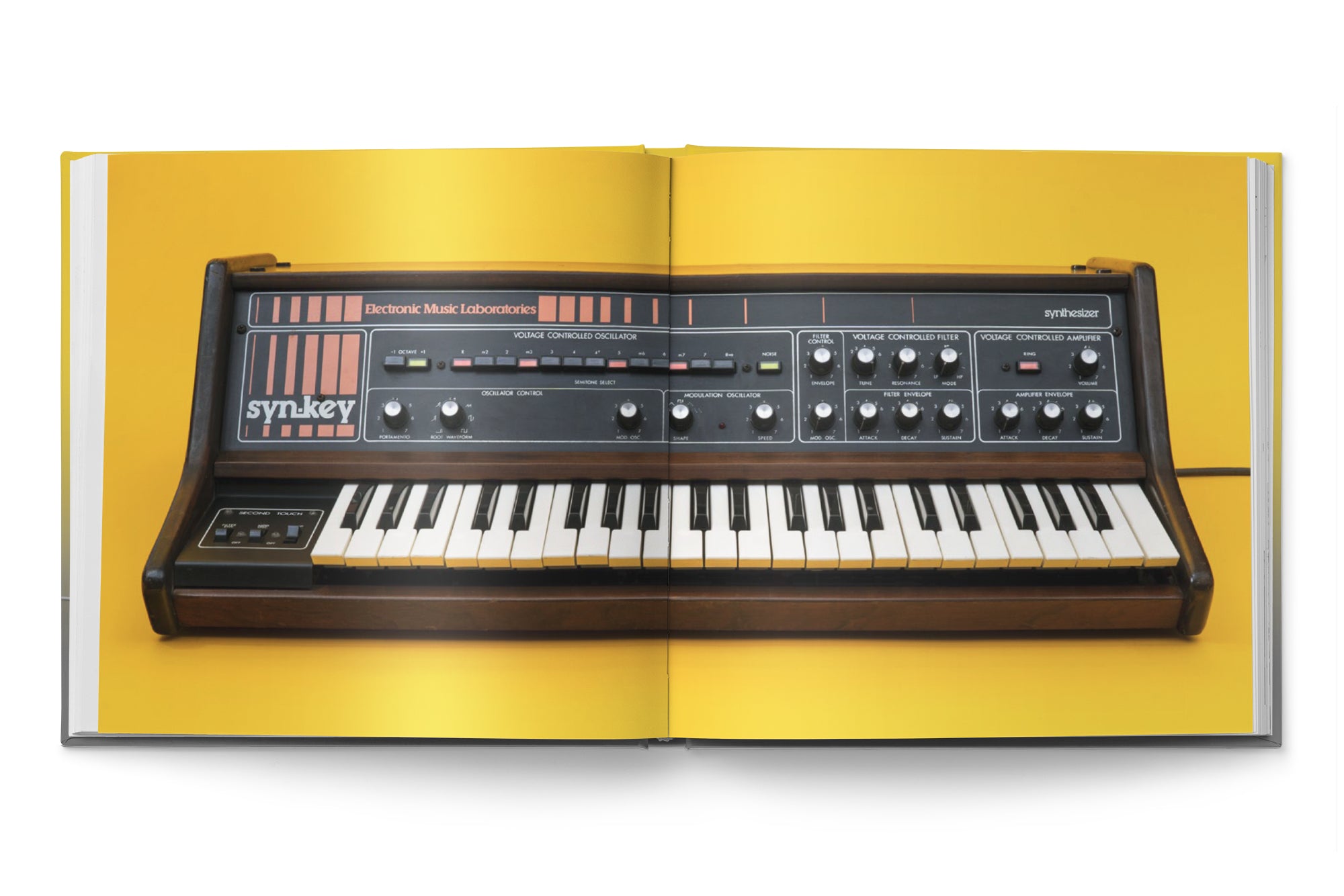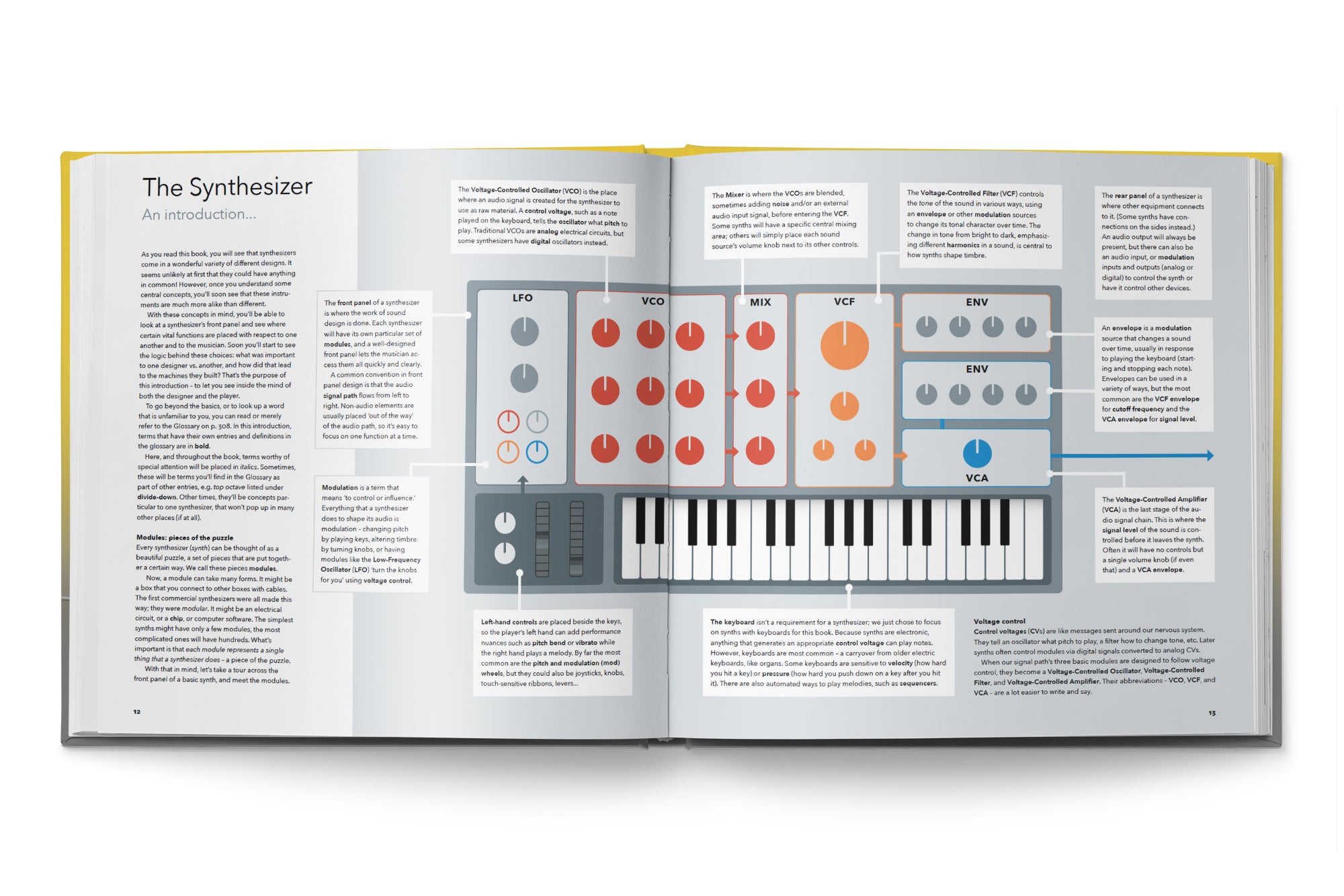 GRAB THE SET OF BOOKS AND SAVE!
Electronic Instrument Design
Regular price

€225,00

Sale price

€202,50
Immerse yourself in the world of electronic music concepts, designs, and instruments with PUSH TURN MOVE, INSPIRE THE MUSIC, and SYNTH GEMS 1!
PUSH TURN MOVE offers a captivating exploration of electronic music interfaces, providing valuable insights into creative control and instrument design.
INSPIRE THE MUSIC ignites your passion for music creation, offering techniques and inspiration to fuel your artistic journey in electronic music.
SYNTH GEMS 1 takes you on a visual adventure, uncovering hidden treasures of electronic sound and vintage synthesizer designs.
For those fascinated by electronic music concepts and instrument design, this bundle is a must-have addition to your collection. Get it now and delve into the captivating realm of electronic music creation!