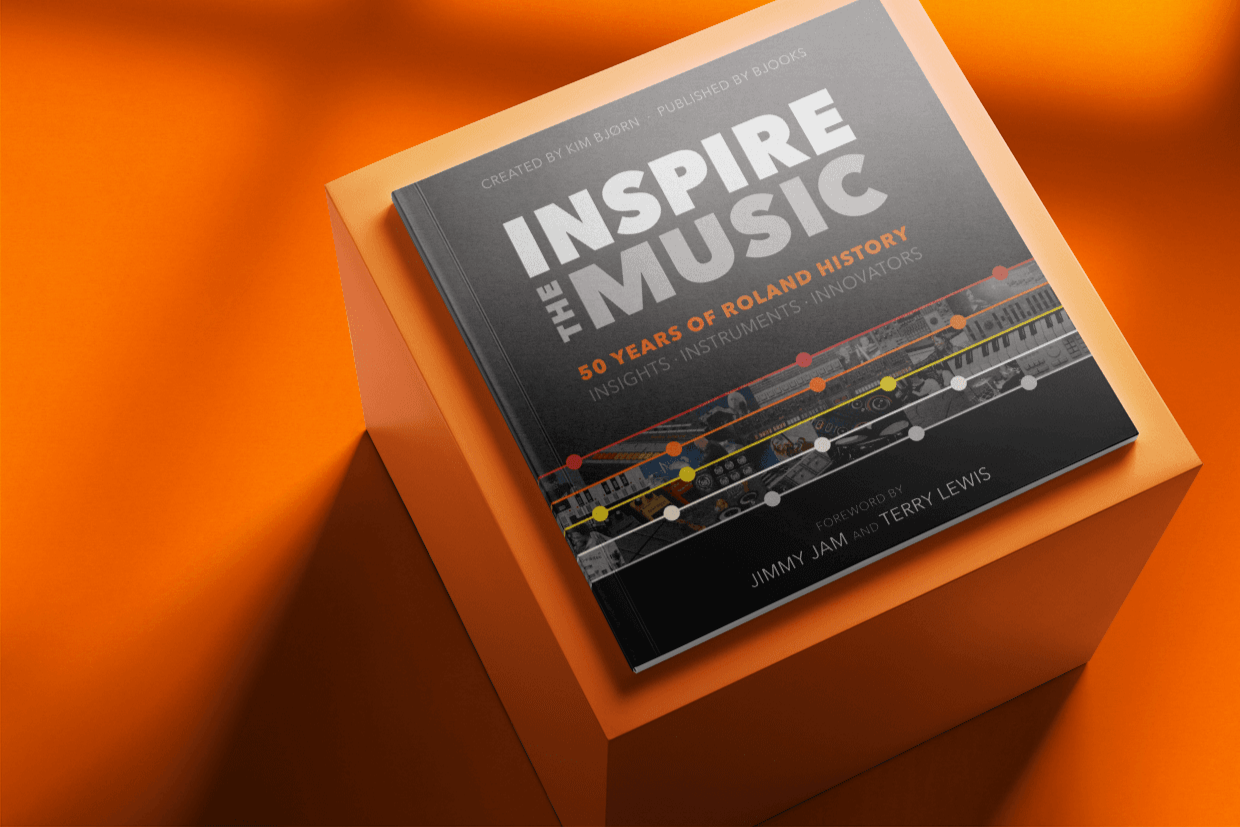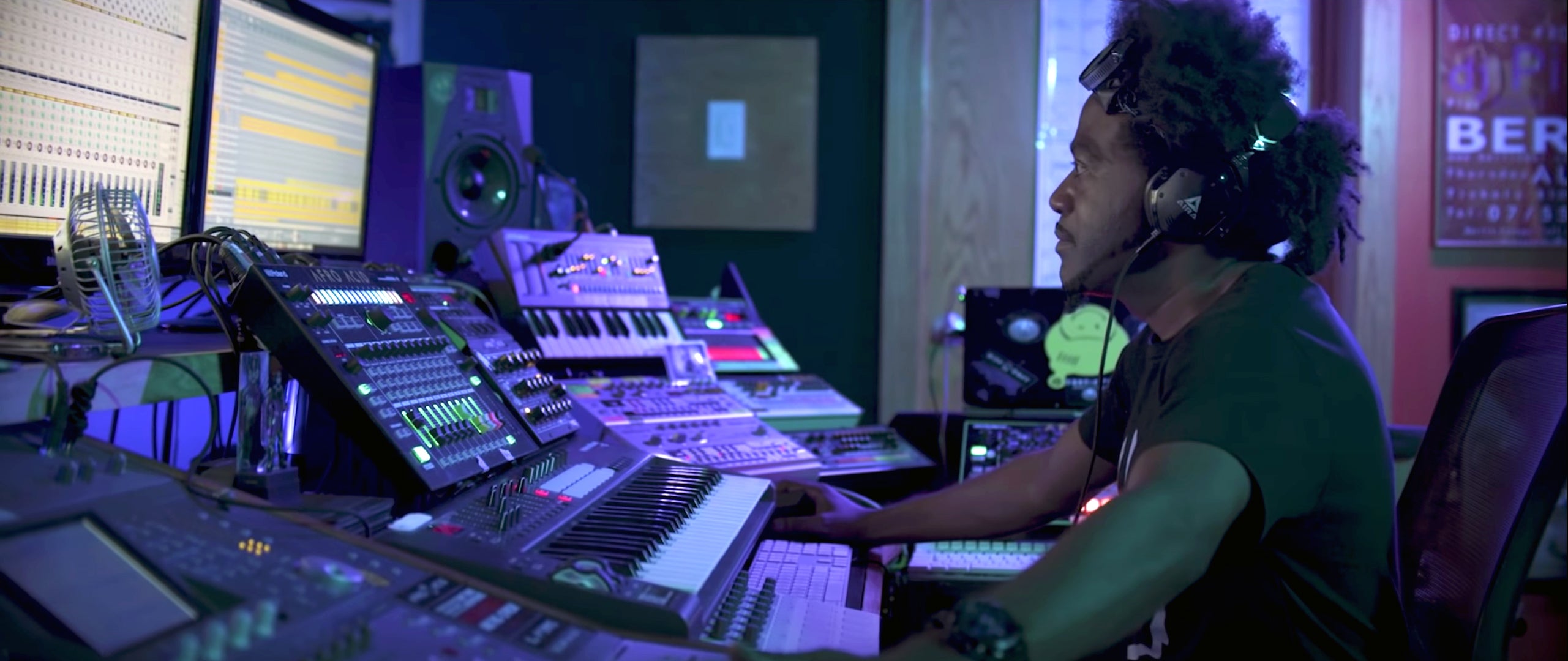 Journey into 50 years of Roland's amazing history
Revisit old favorites and meet incredible gear that you didn't know existed…
Discover the story and origins of Roland's history-changing gear and dive into the 90+ interviews and stories covering world-famous recording artists, engineers, composers, touring musicians, and more.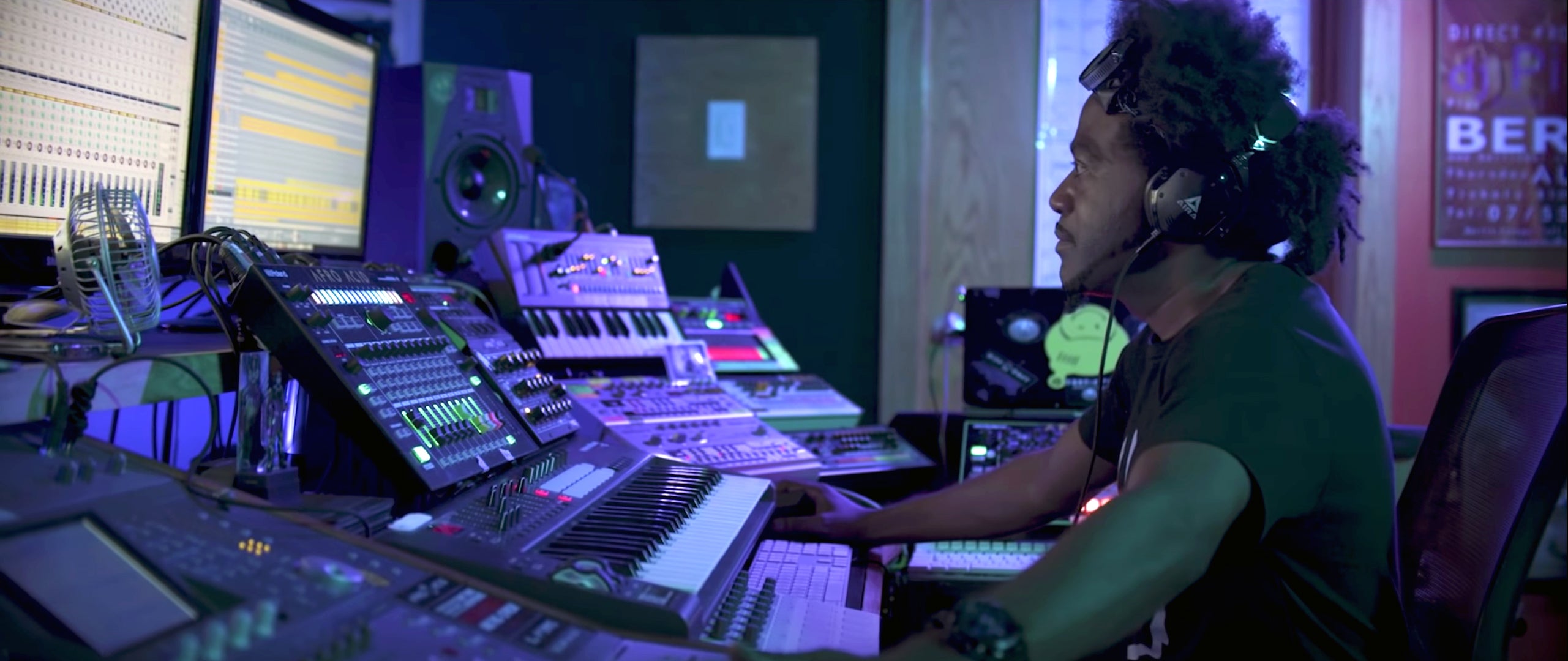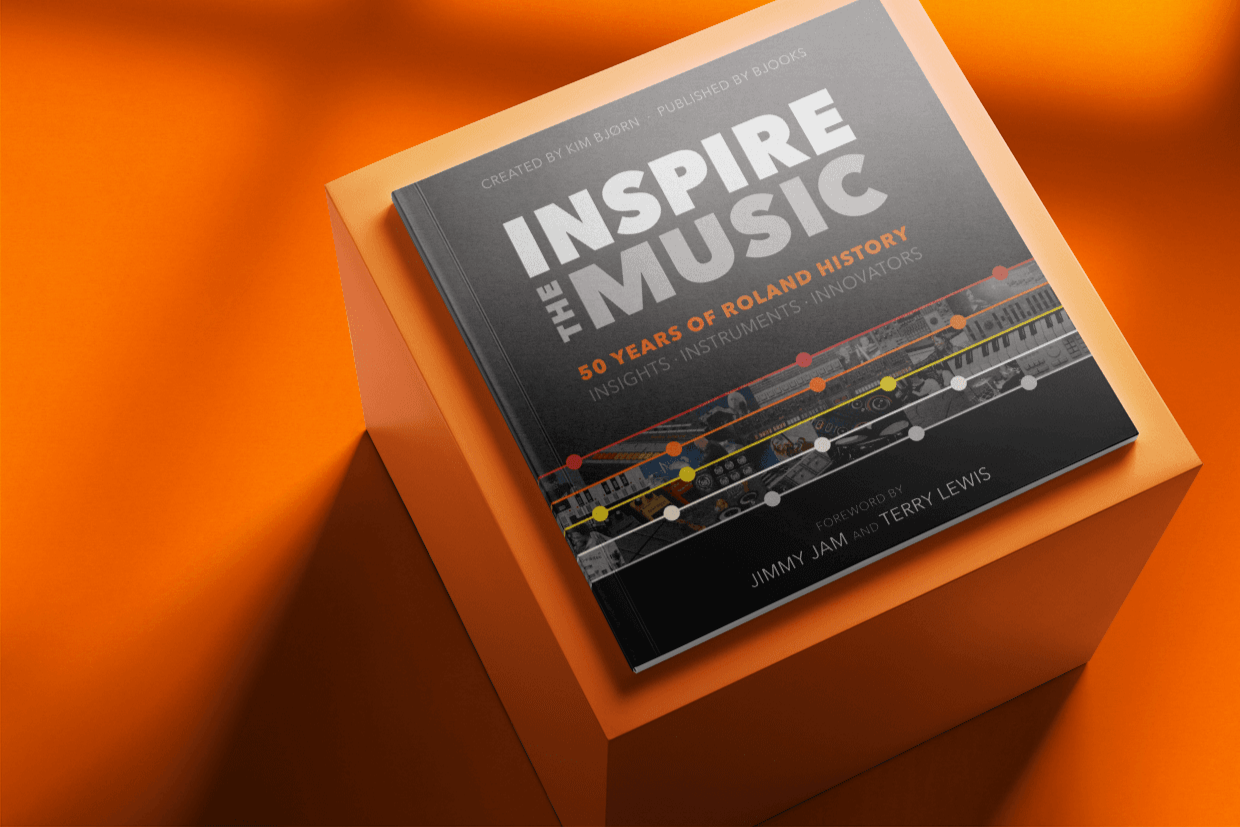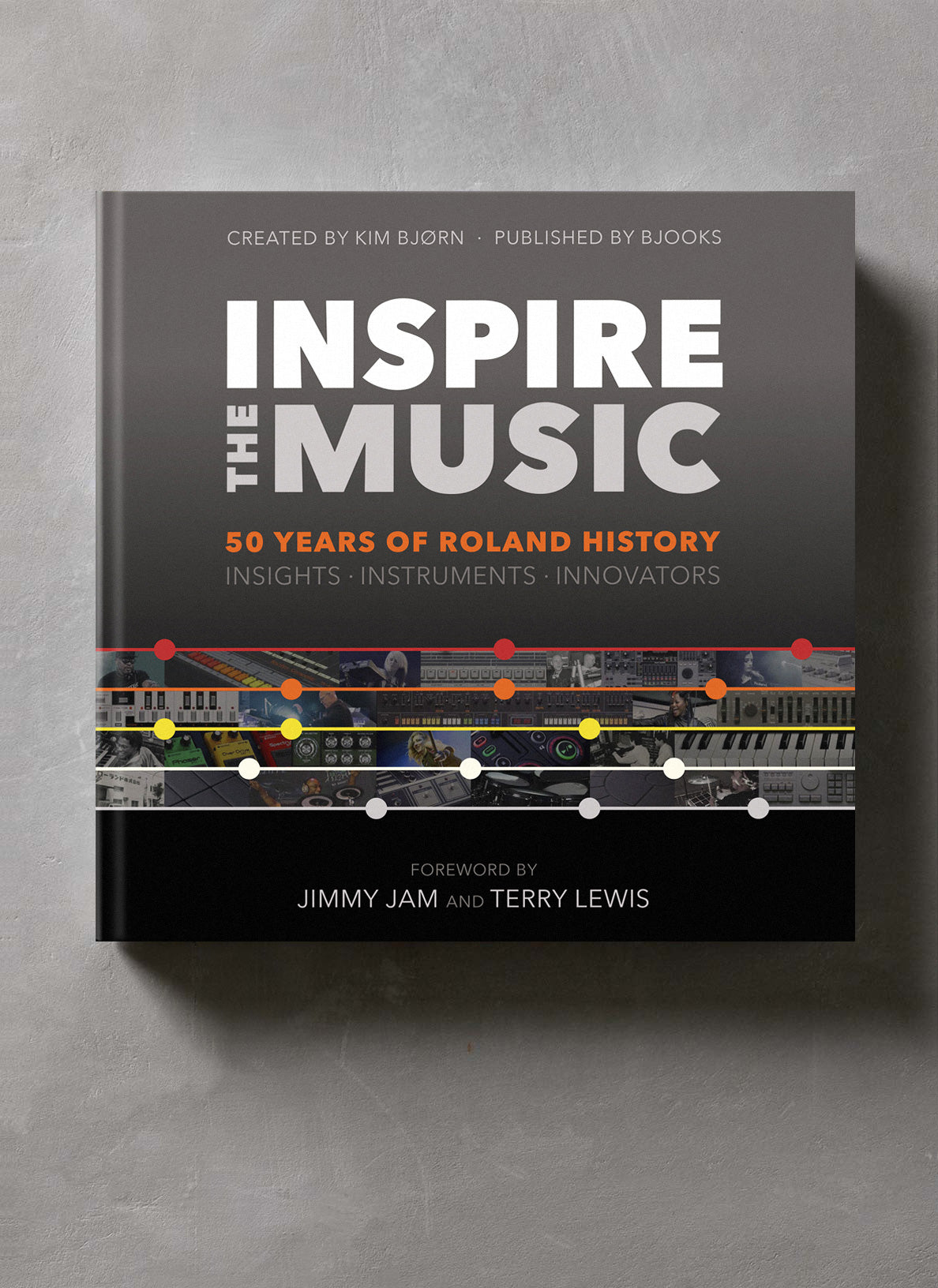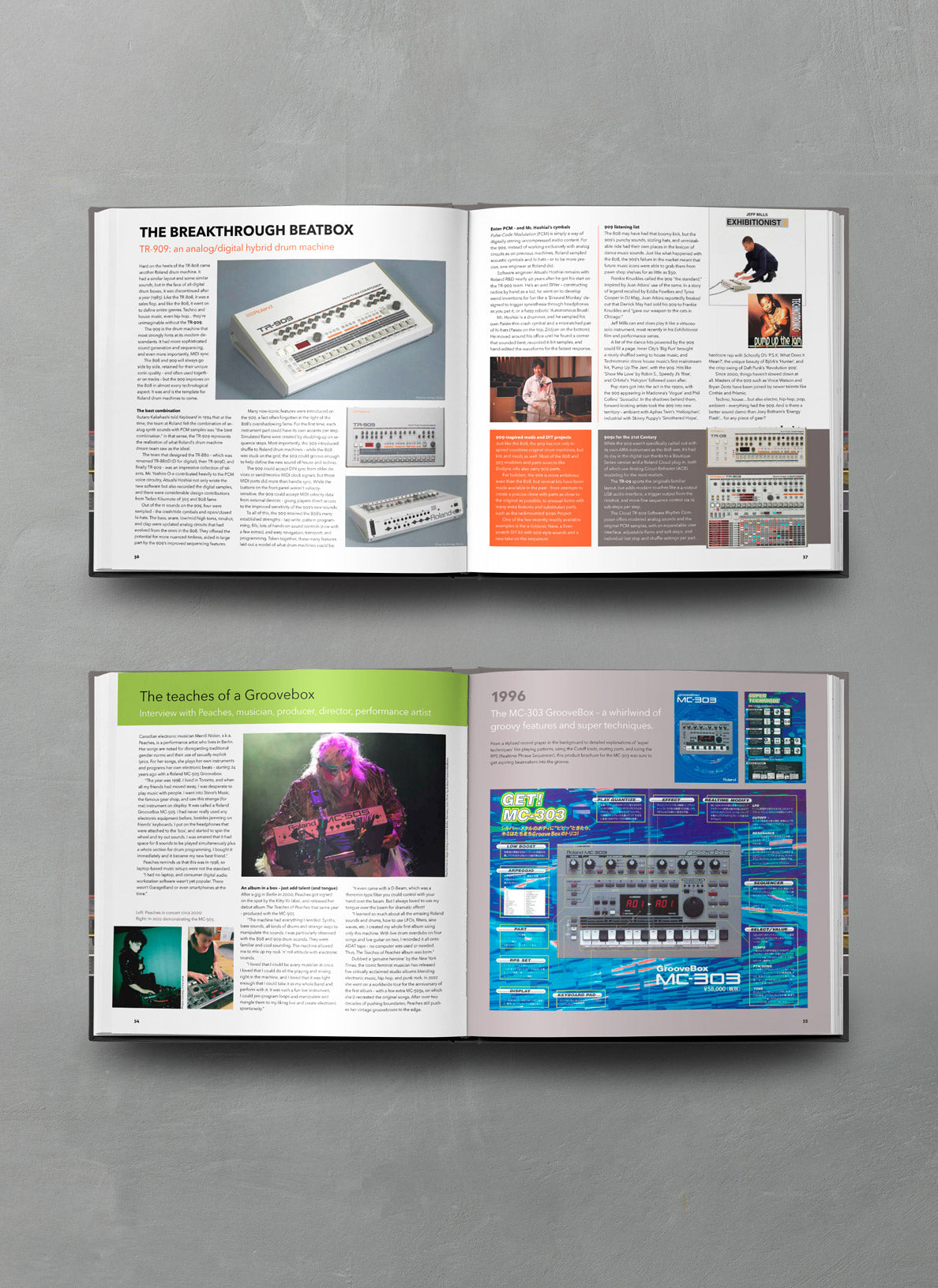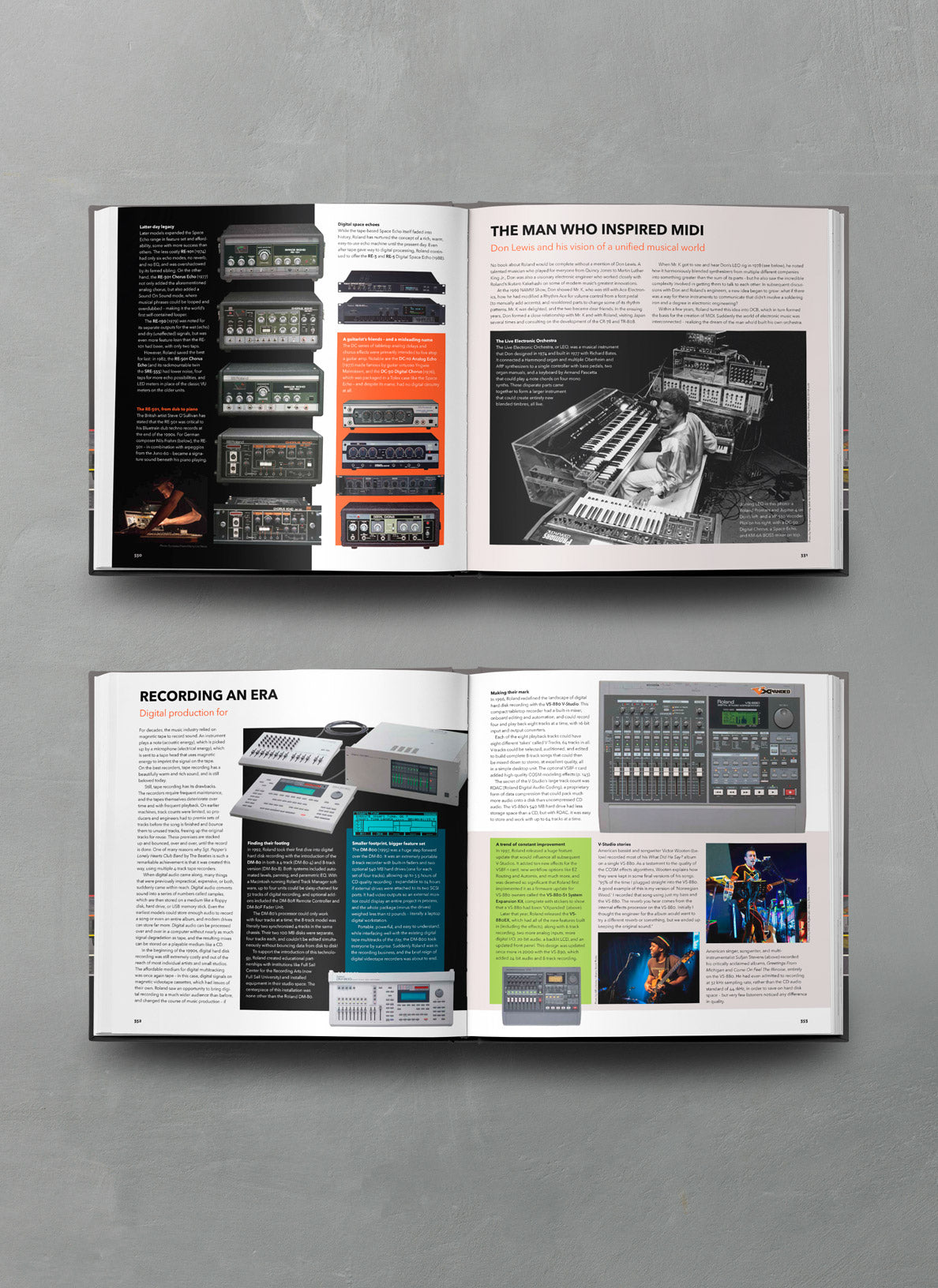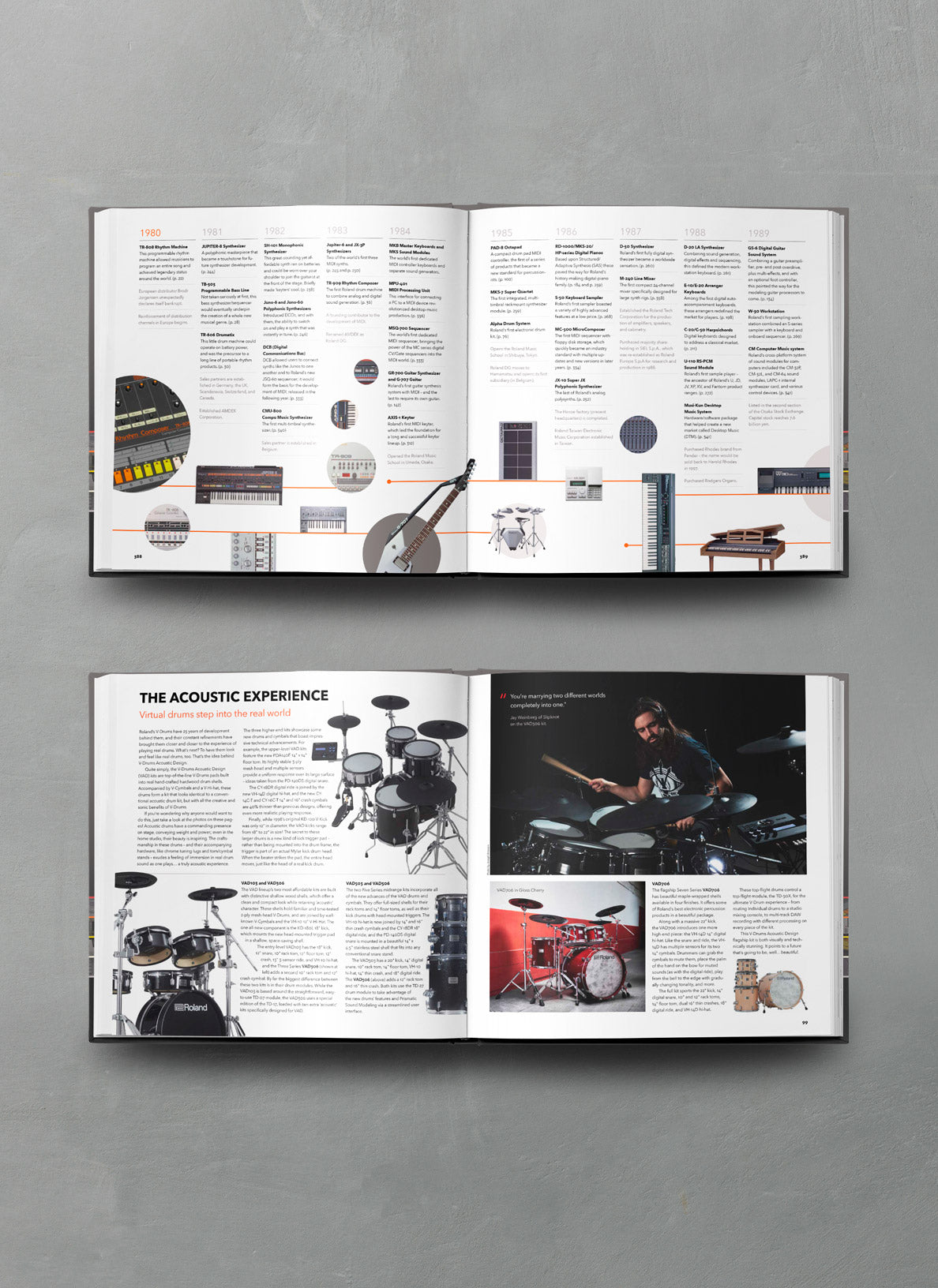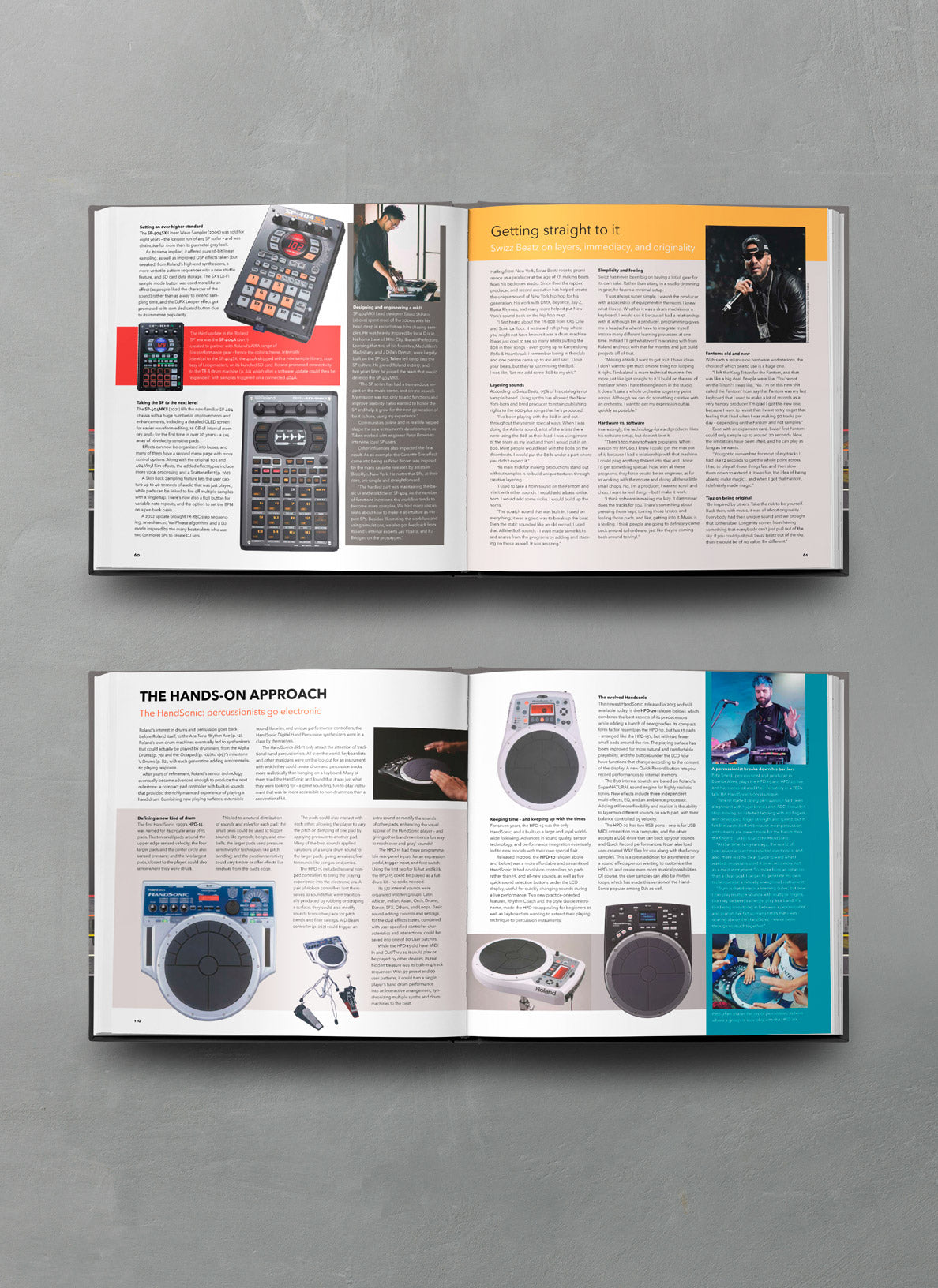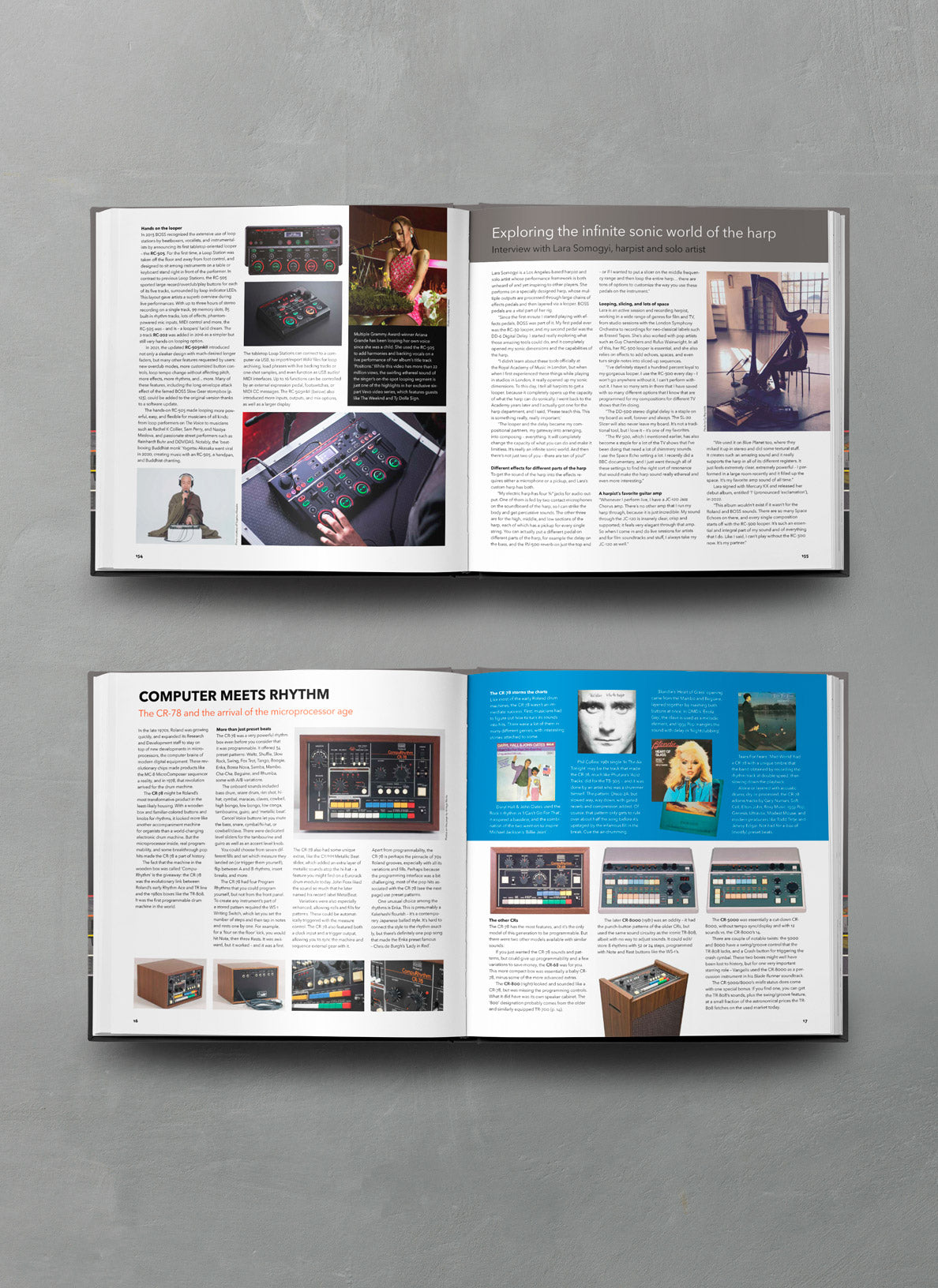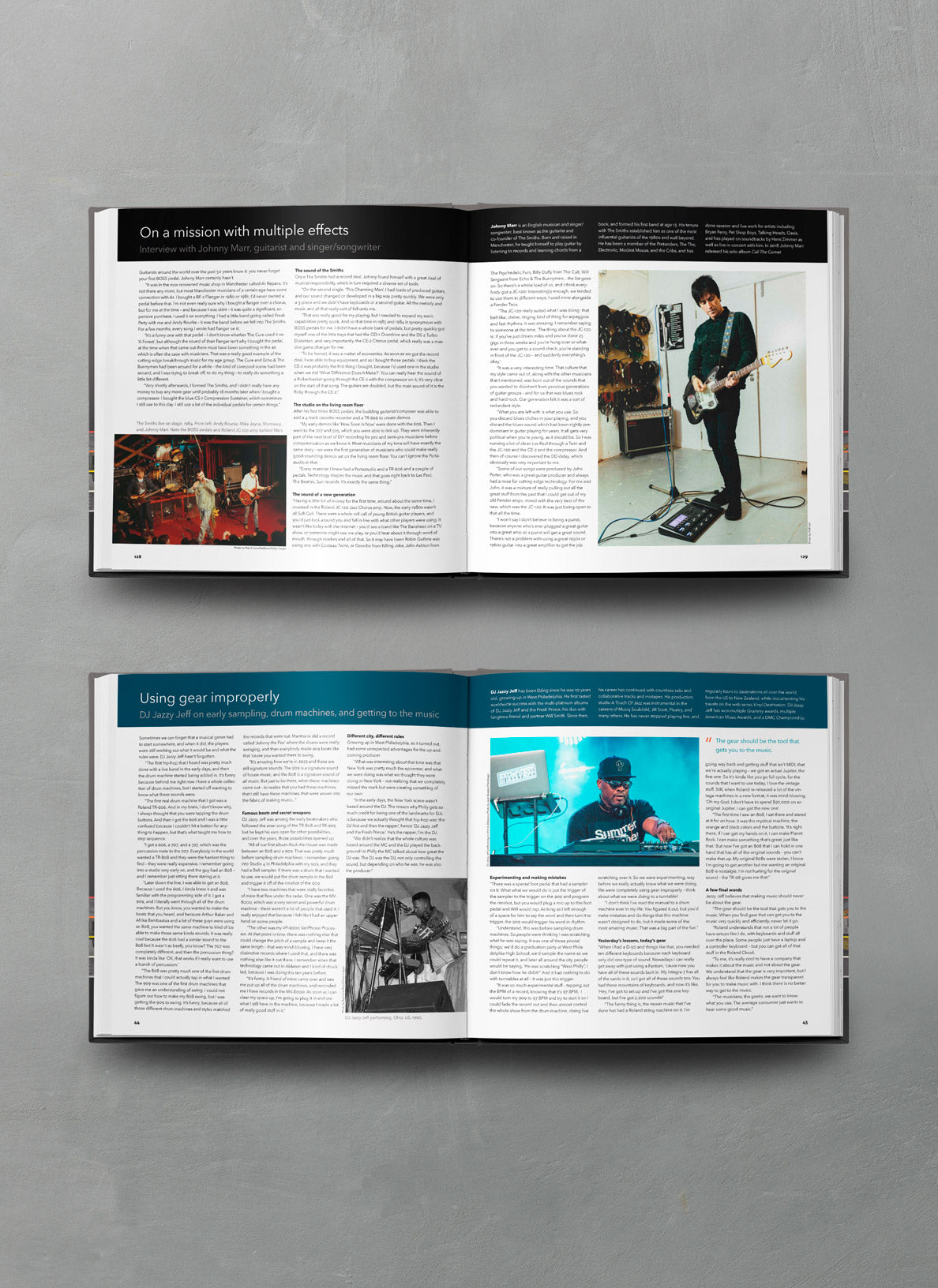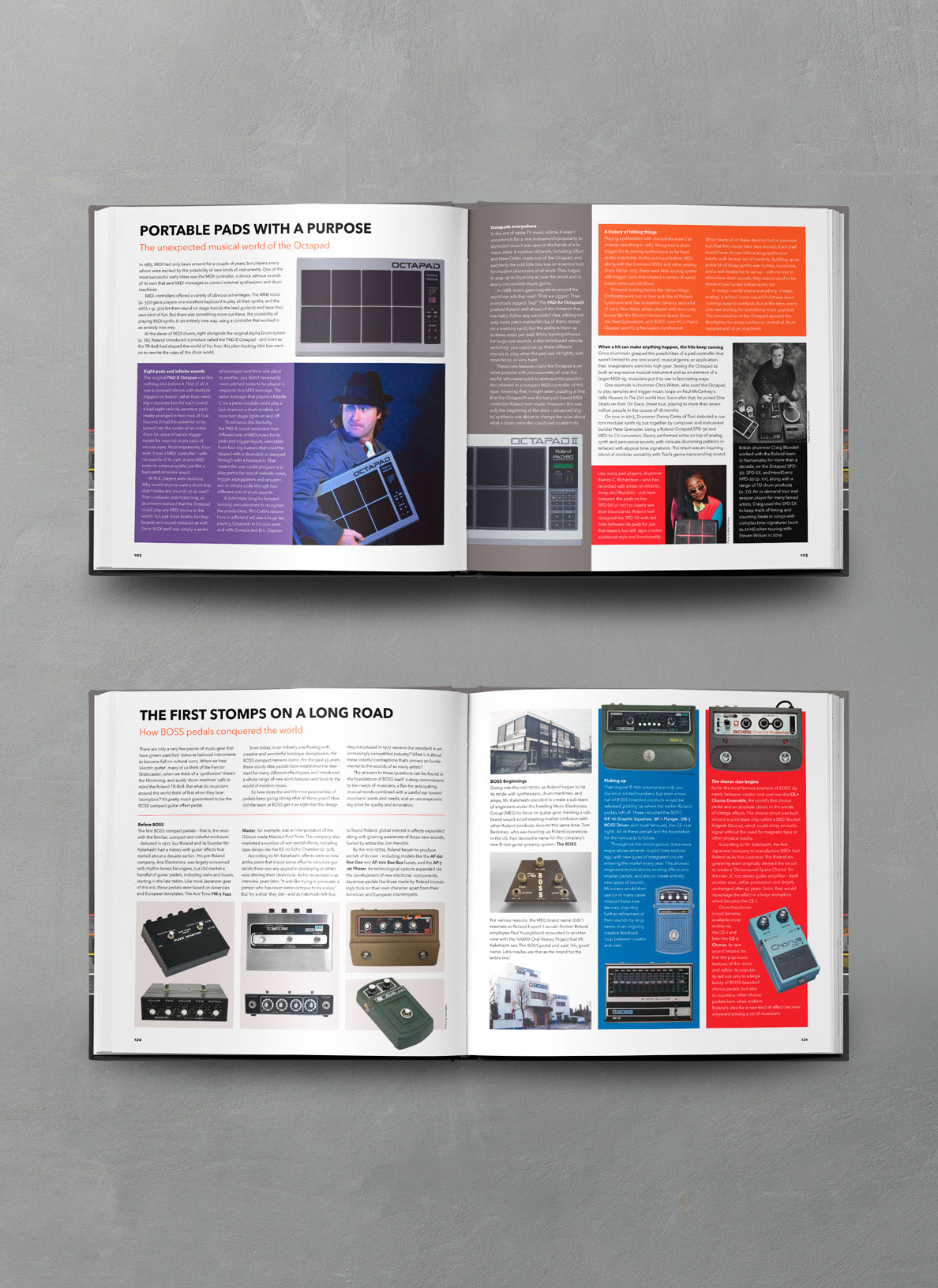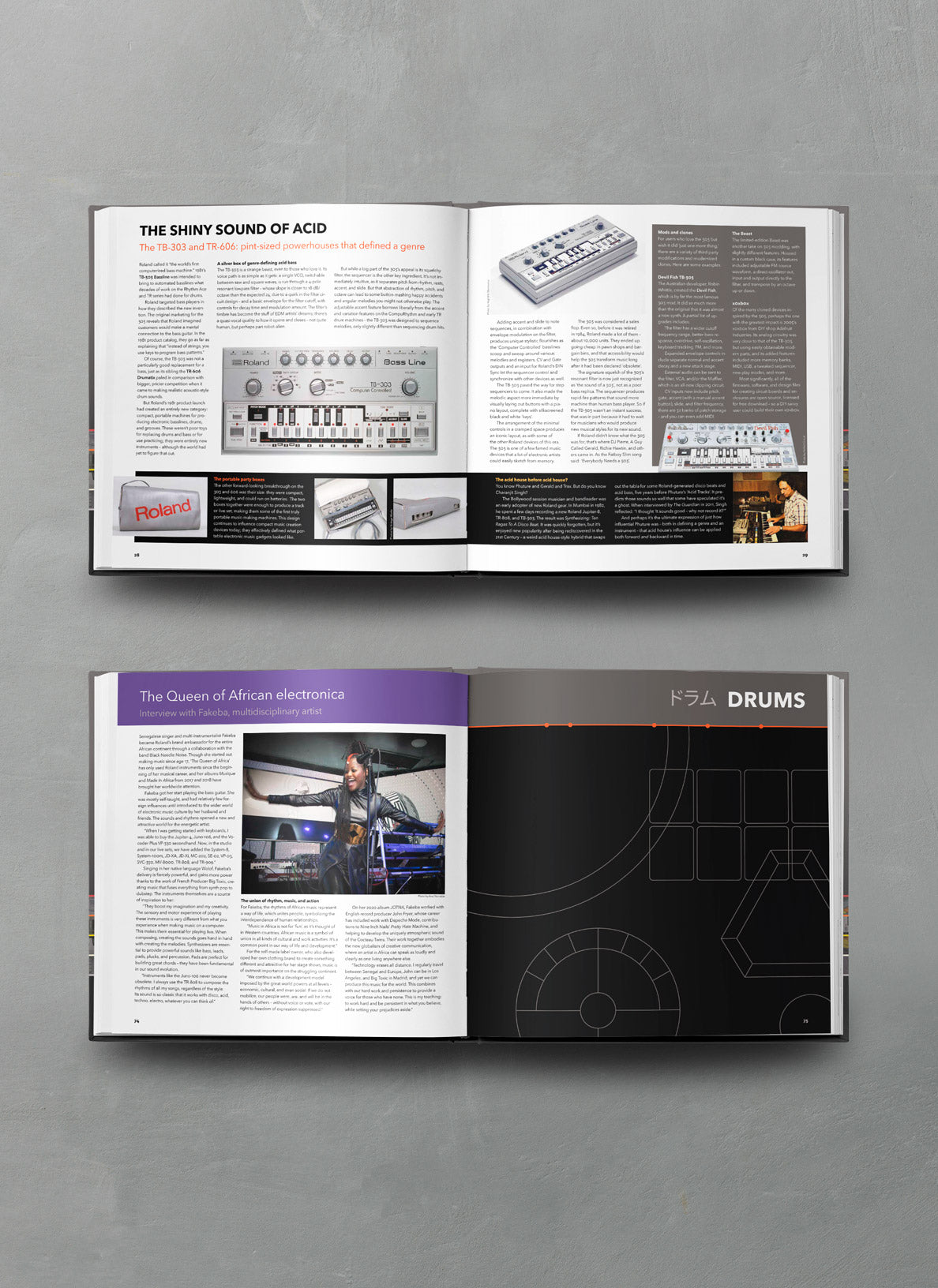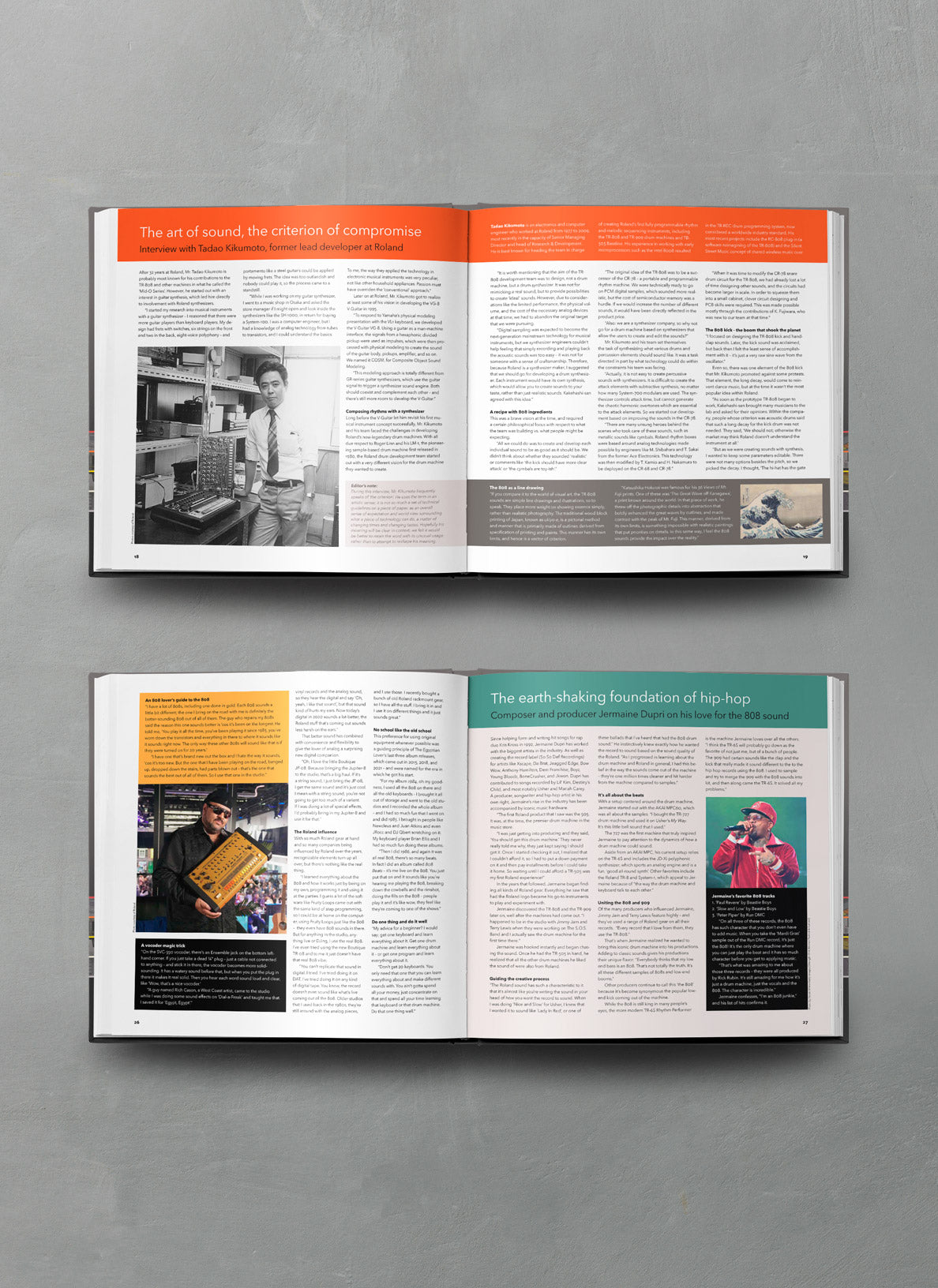 Shipping
The normal shipping time varies according to where you are in the world. If you're in the US, UK, and Europe, you should receive your package within 3-8 workdays.

If you're in Canada, Australia and the rest of the world, it usually takes between 6-14 workdays.

However, shipping can take longer for remote areas and during peak season in November and December.

------
All customers in the US, UK, and Europe receive tracking information when ordering on this site. If you haven't received tracking information within three workdays after your order, please check your spam filter to see if the tracking info is there. Otherwise, please contact us. If you live outside the US, UK, and EU there is a small chance, you will not get tracking info. In that case, please contact us.
Because we've made special arrangements with our warehouses, to get the lowest possible prices on shipping, you're not able to choose shipping method. If we were shipping thousands of orders every month like big online retailers, we would probably provide more shipping options. But for now, we only have one option per country to secure simple and reliable shipping at a moderate cost.
We three warehouses in the US, UK, and Germany, to help us send out books. Books for customers located in America and the United Kingdom are sent directly from our local warehouses in the US and UK. The warehouse in the UK also ships to Canada and Japan. Customers located in Europe and the rest of the world receive books from our warehouse in Germany.
If you've received a damaged book, please contact us with your order number and photos of the damage(s) and damaged packaging, and we'll look into it.
Description of the book
Interviews with artists
Details of the content
Mentioned in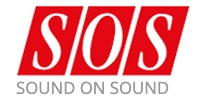 Meet the Artists
Dive into their inspiring stories, discover their unique creative processes, and witness the masterpieces they've brought to life.
Jimmy Jam & Terry Lewis

Duran Duran

Johnny Marr (The Smiths)

Richie Hawtin

Sister Bliss (Faithless)

And many others...
James 'Jimmy Jam' Harris III and Terry Lewis have been making music together for over 40 years. Friends since their teens in Minneapolis, they toured as Prince's opening act and contributed to four albums as members of The Time. Their production history began with hits like 'Wild Girls' by Klymaxx and 'Just Be Good To Me' by the S.O.S. Band. The pair formed Flyte Tyme Productions, and began a decades-long partnership with Janet Jackson in 1986. Their career as songwriters and producers has encompassed over 100 top-selling albums, 41 Top 10 hits on the US Billboard charts (including 16 that reached Number 1), an unparalleled 11 Grammy Award nominations for Producer of the Year, and five Grammy victories. They have been nominated for an Academy Award and a Primetime Emmy Award for their work with Janet Jackson and Sheila E. Their roster of successes includes work with Michael Jackson, Yolanda Adams (with whom they won a Grammy for 'Be Blessed'), Mariah Carey, Usher, Boyz II Men, George Michael, The Human League, Mary J. Blige, Kanye West, and many others.
Roger Taylor is best known as the drummer for Duran Duran. Joining the group in 1979, he played on the band's first three studio albums, as well as their 1984 live record Arena and Number 1 single 'A View To A Kill', before departing to pursue other interests in 1985. He rejoined the other original members for 2004's Astronaut, and has performed with the group ever since, recording five albumsand touring extensively. He has built a successful career as a DJ in clubs around the world, scoring a Top10 dance single with his band Freebass in 1997. In2022, alongside releasing a new album, headlining prestigious festivals, and playing to sold out audiences across several continents, Duran Duran was voted into the Rock and Roll Hall of Fame.
Johnny Marr is an English musician and singer/ songwriter, best known as the guitarist and co-founder of The Smiths. Born and raised in Manchester, he taught himself to play guitar by listening to records and learning chords from a book, and formed his first band at age 13. His tenure with The Smiths established him as one of the most influential guitarists of the 1980s and well beyond. He has been a member of the Pretenders, The The, Electronic, Modest Mouse, and the Cribs, and has done session and live work for artists including Bryan Ferry, Pet Shop Boys, Talking Heads, Oasis, and has played on soundtracks by Hans Zimmer as well as live in concert with him. In 2018 Johnny Marr released his solo album Call The Comet.
Richie Hawtin is a techno DJ and producer currently based in Berlin. Part of the second wave of techno DJs and producers Hawtin has since the late nineties been a leading exponent of minimal techno. He became known for his recordings under the Plastikman and F.U.S.E. aliases. Under the latter, he released his debut album Dimension Intrusion (1993) as part of Warp's Artificial Intelligence series. In May 1990, Hawtin and John Acquaviva founded the Plus 8 record label, and in 1998, Hawtin launched M-nus Records. In 2016, Hawtin launched his own technology company called PLAYdifferently, and released the MODEL 1 mixer, co-designed with Andy Rigby-Jones.
Sister Bliss is a producer and multi-instrumentalist. Classically trained in piano since age 5 and proficient in violin, sax, and bass, she was already well known as a house DJ when she released her first demos in 1989. In 1995, she formed Faithless in the UK with producer Rollo Armstrong and vocalist Maxi Jazz. Faithless' seven albums have sold more than 15 million copies, with the song 'Insomnia' from their debut album Reverence becoming a timeless classic. She has played keys on lots of artists' projects including Dido's latest album Still on My Mind, and co-produces Faithless and R Plus with Rollo. She DJs, runs the Junkdog Records label, and composes music for stage, TV, and films, including Sex & The City 2 and Danny Boyle's adaptation of The Beach.
Thomas Dolby, Orbital, Nita Strauss, Billy Duffy (The Cult), The Egyptian Lover, DJ Jazzy Jeff, Johnny Marr (The Smiths), DJ Pierre, Peaches, Bonnie McIntosh (Selena Gomez), Guy Fletcher (Dire Straits), Omar Hakim (David Bowie, Madonna). Howard Jones, Clint Black, Steve Stevens (Billy Idol), Rachel Z (Peter Gabriel), Buffy Sainte-Marie, Sunshine Jones, "Weird Al" Yanovic, Butch Vig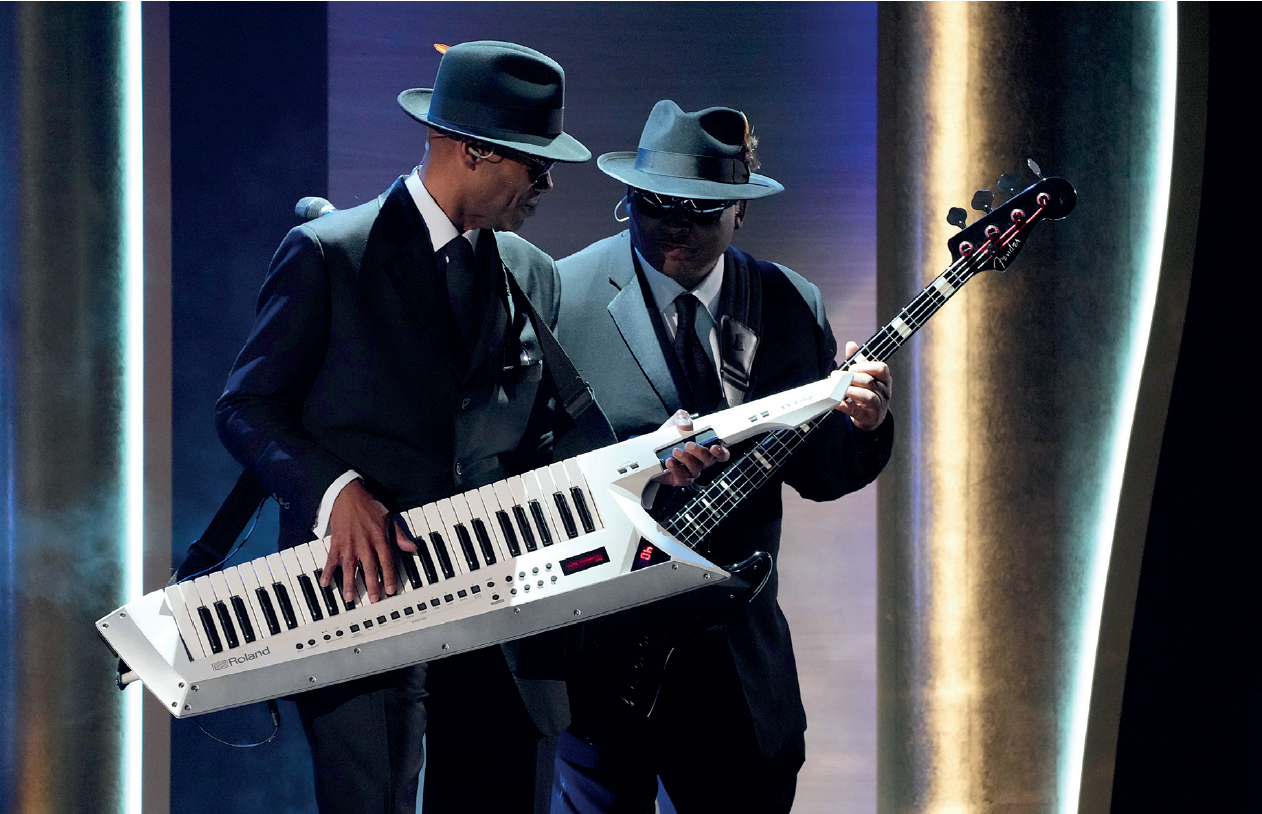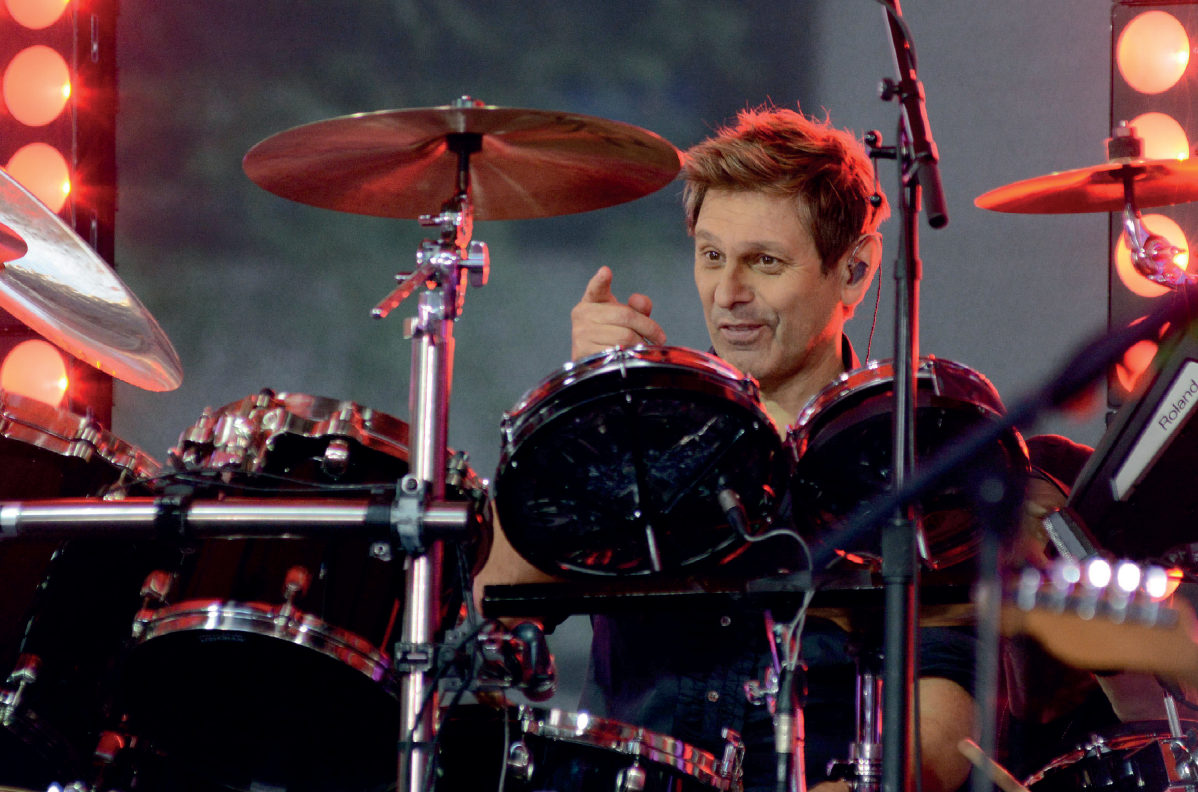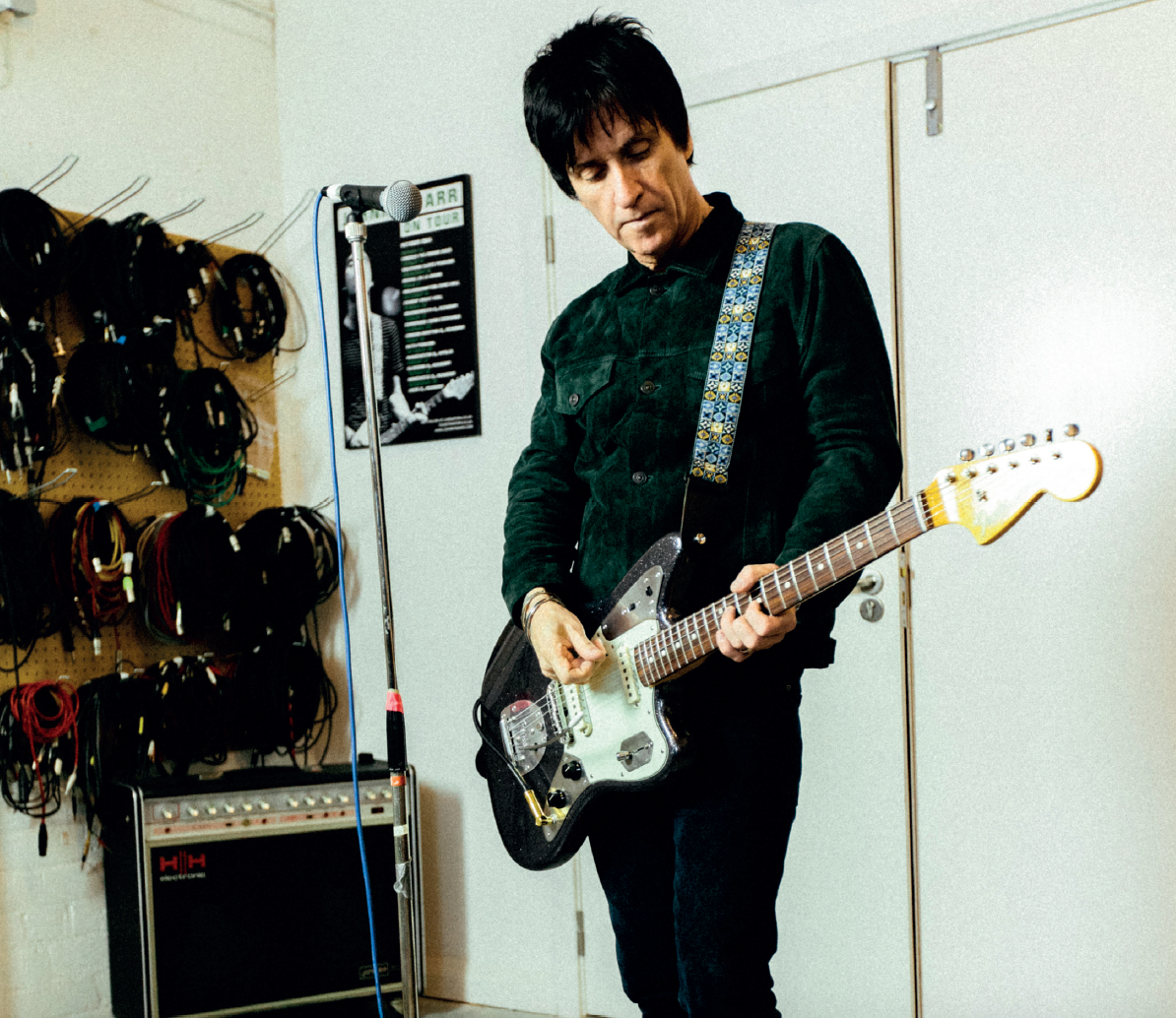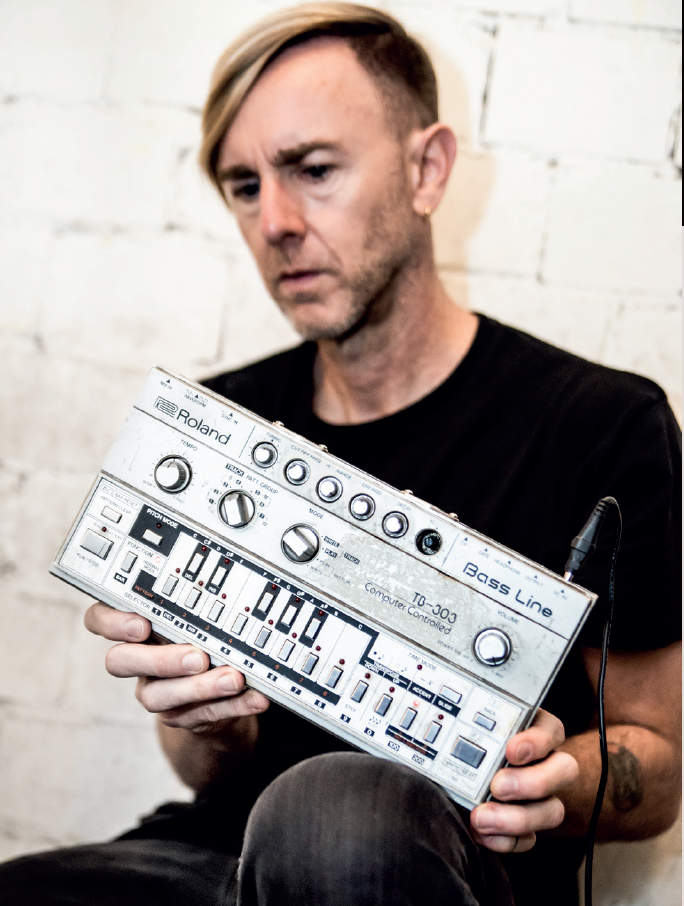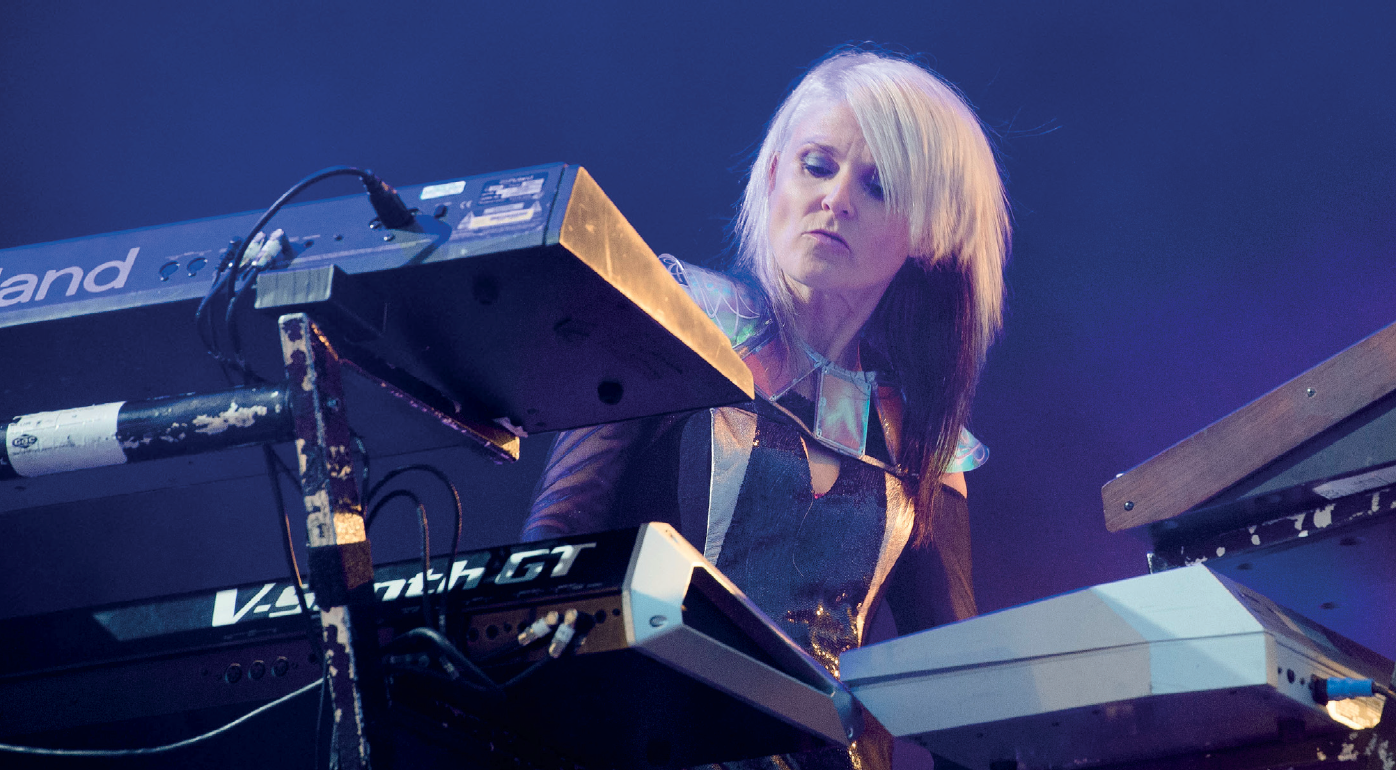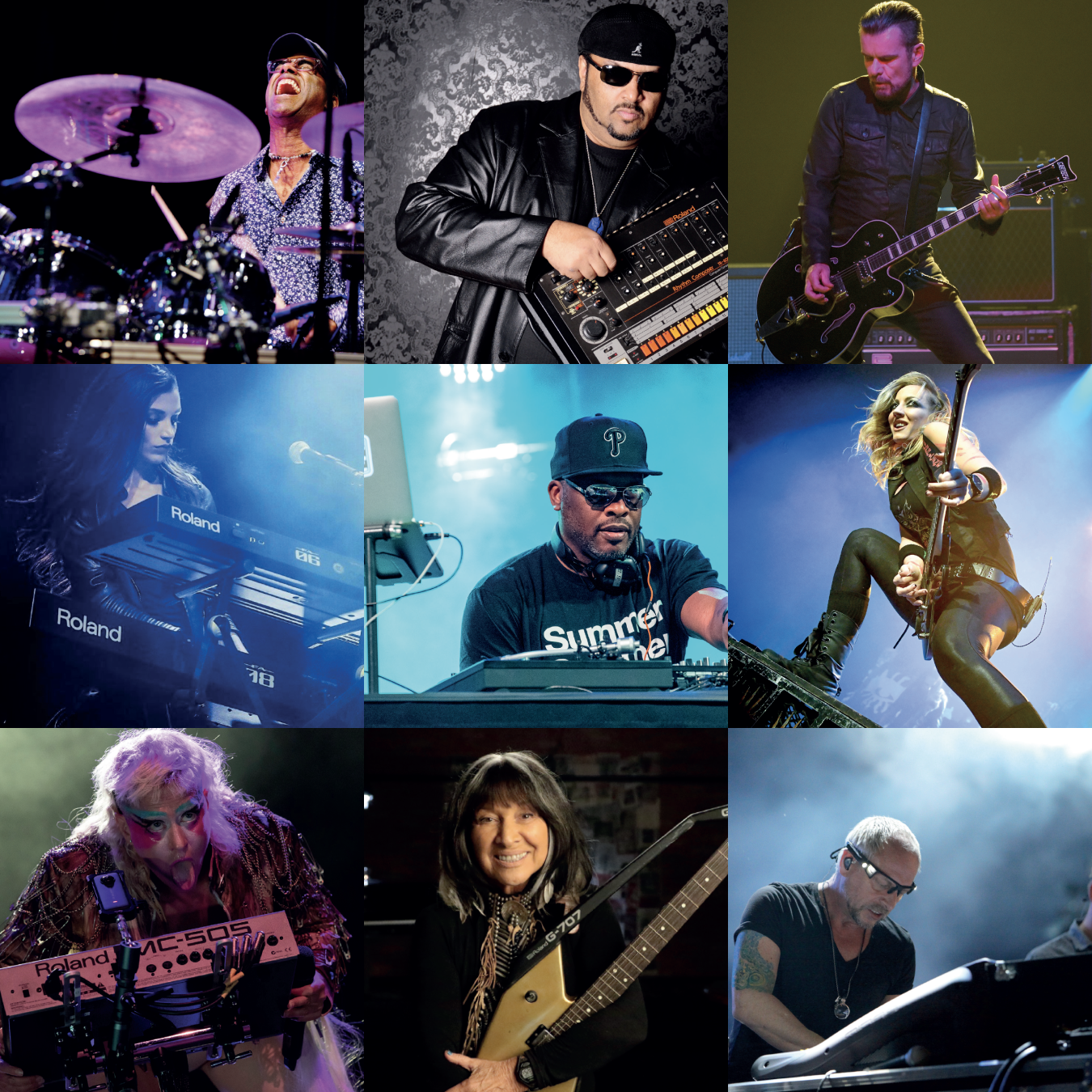 Have a look inside!
Below you can have an exclusive sneak peak into the book: INSPIRE THE MUSIC. Prepare to be captivated as you enter the world within these pages. Take a moment to begin your exploration and uncover the enchanting magic that awaits you within the pages of this remarkable book.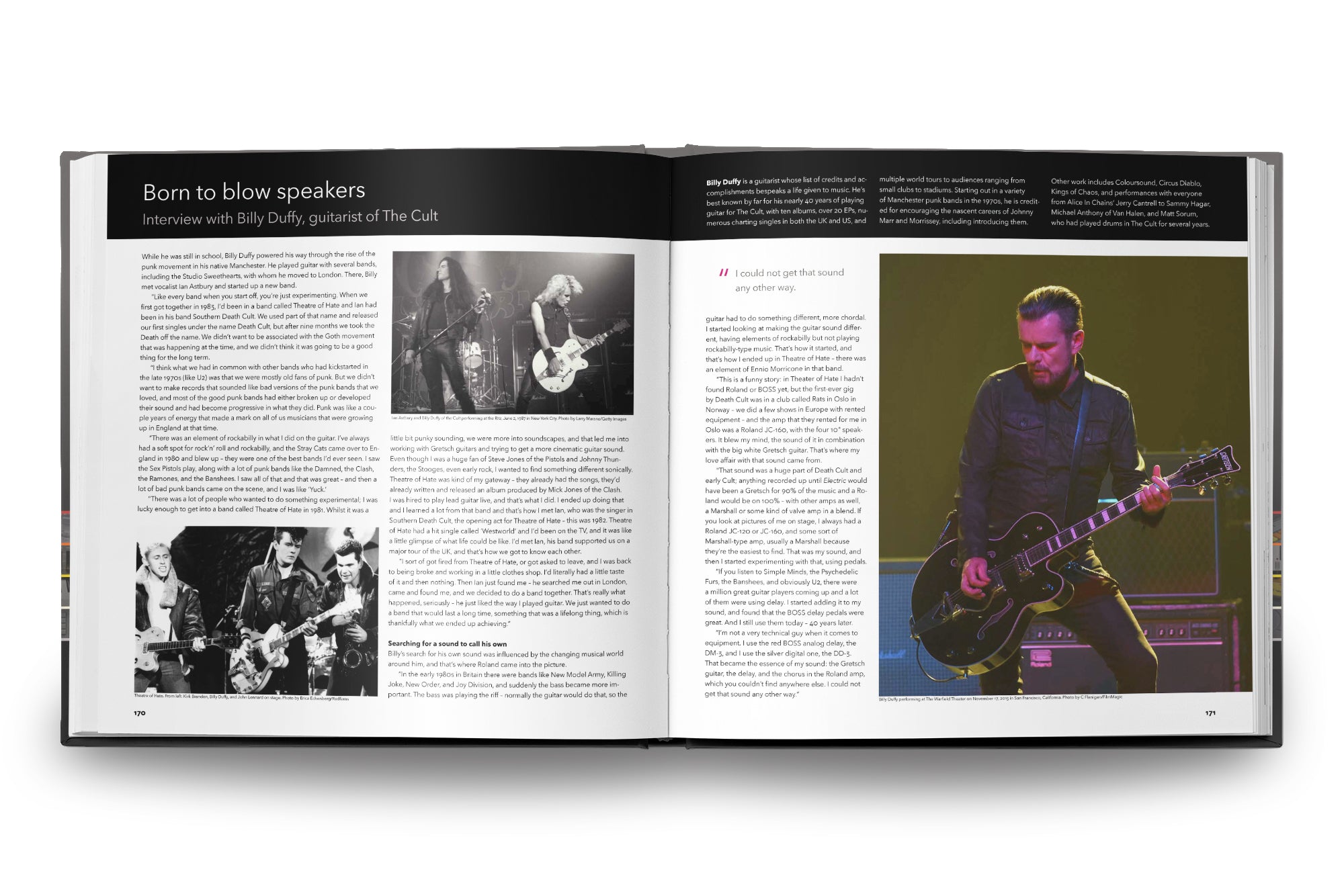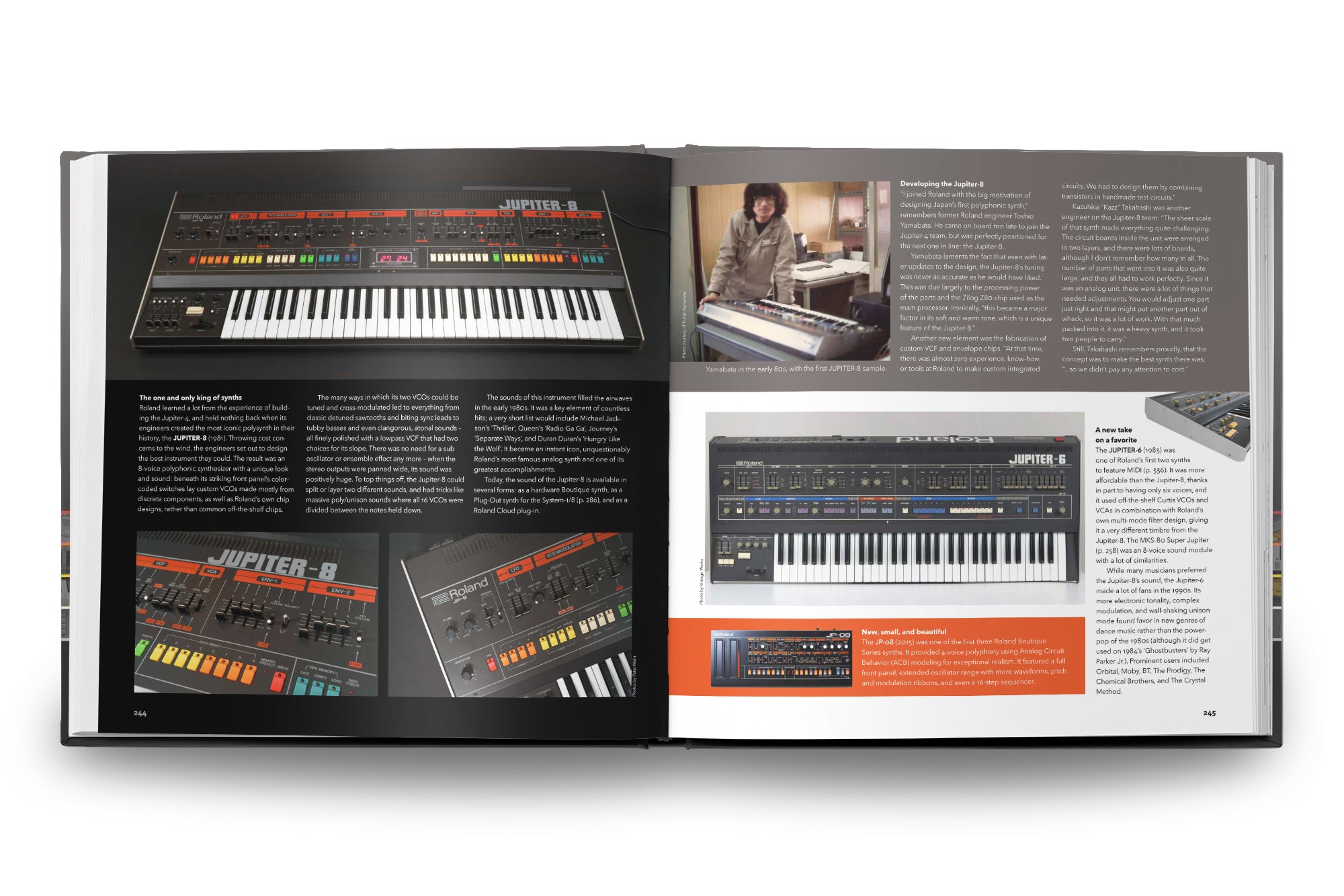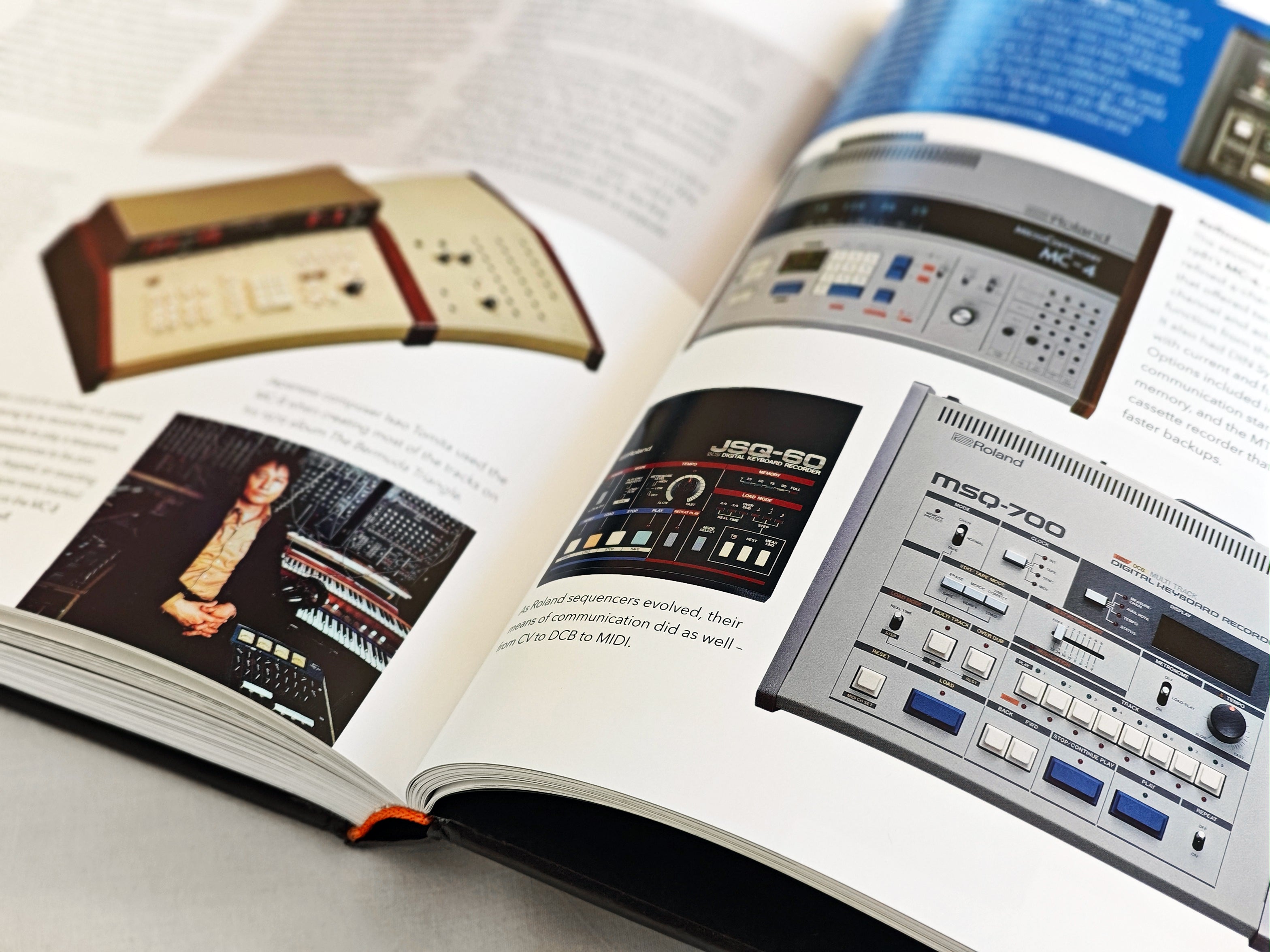 50 years of Roland history
Roland gear has defined genres from rock to hip-hop. Revisit old favorites and meet incredible gear that you didn't know existed – whether you're a beatmaker, a guitar hero, or synth enthusiast.
Discover unique stories behind the gear
The amazing true stories behind gear such as the JUPITER-8 and other synthesizers, the Space Echo, the Loop Stations, MIDI, sequencers, beatboxes, stompboxes and grooveboxes... and much more!
Get inspired by iconic artists
90+ interviews and stories covering world-famous recording artists, session and touring musicians, beatmakers and producers, award-winning recording engineers, songwriters, and composers.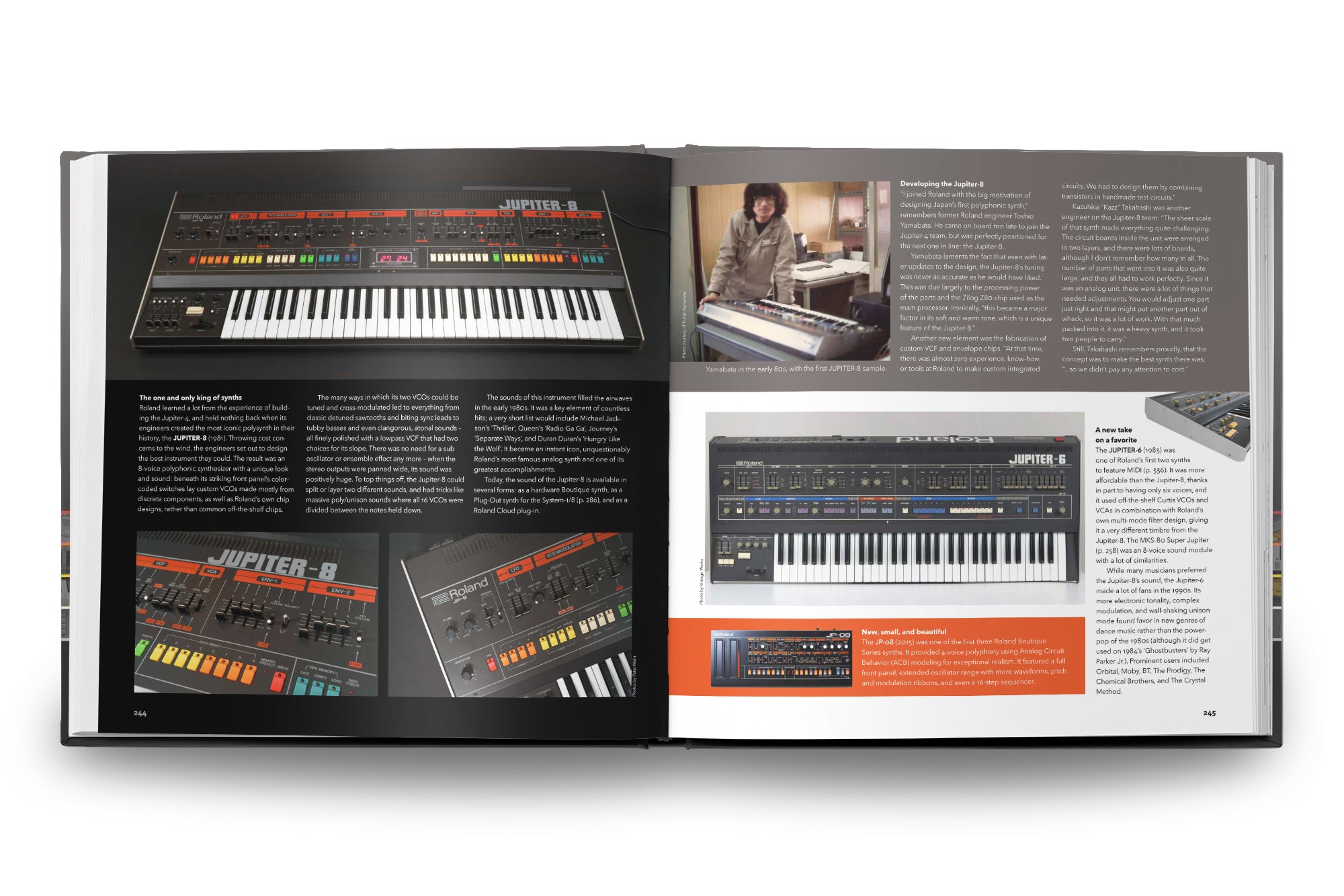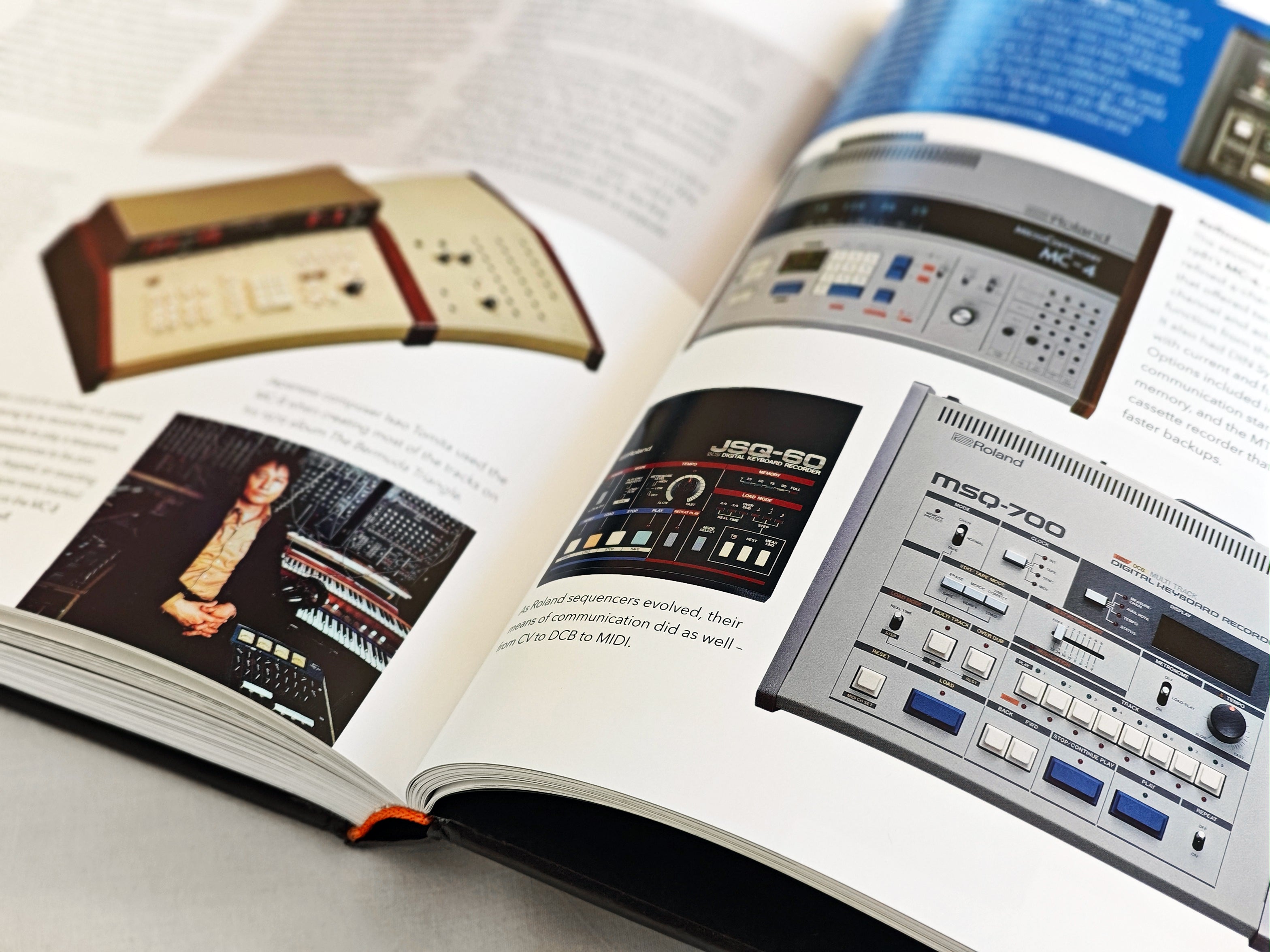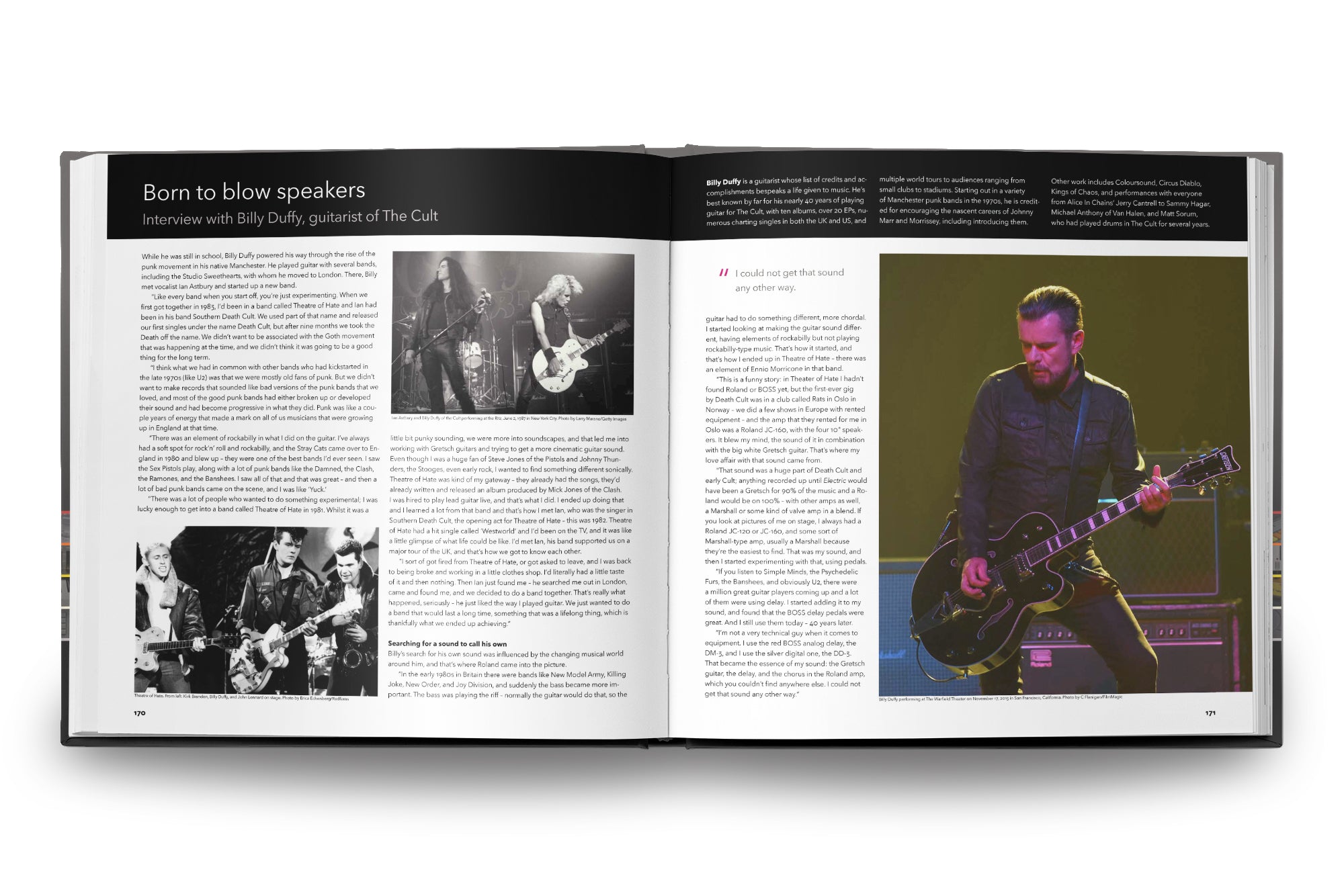 GRAB THE SET OF BOOKS AND SAVE!
Electronic Instrument Design
Regular price

€225,00

Sale price

€202,50
Immerse yourself in the world of electronic music concepts, designs, and instruments with PUSH TURN MOVE, INSPIRE THE MUSIC, and SYNTH GEMS 1!
PUSH TURN MOVE offers a captivating exploration of electronic music interfaces, providing valuable insights into creative control and instrument design.
INSPIRE THE MUSIC ignites your passion for music creation, offering techniques and inspiration to fuel your artistic journey in electronic music.
SYNTH GEMS 1 takes you on a visual adventure, uncovering hidden treasures of electronic sound and vintage synthesizer designs.
For those fascinated by electronic music concepts and instrument design, this bundle is a must-have addition to your collection. Get it now and delve into the captivating realm of electronic music creation!