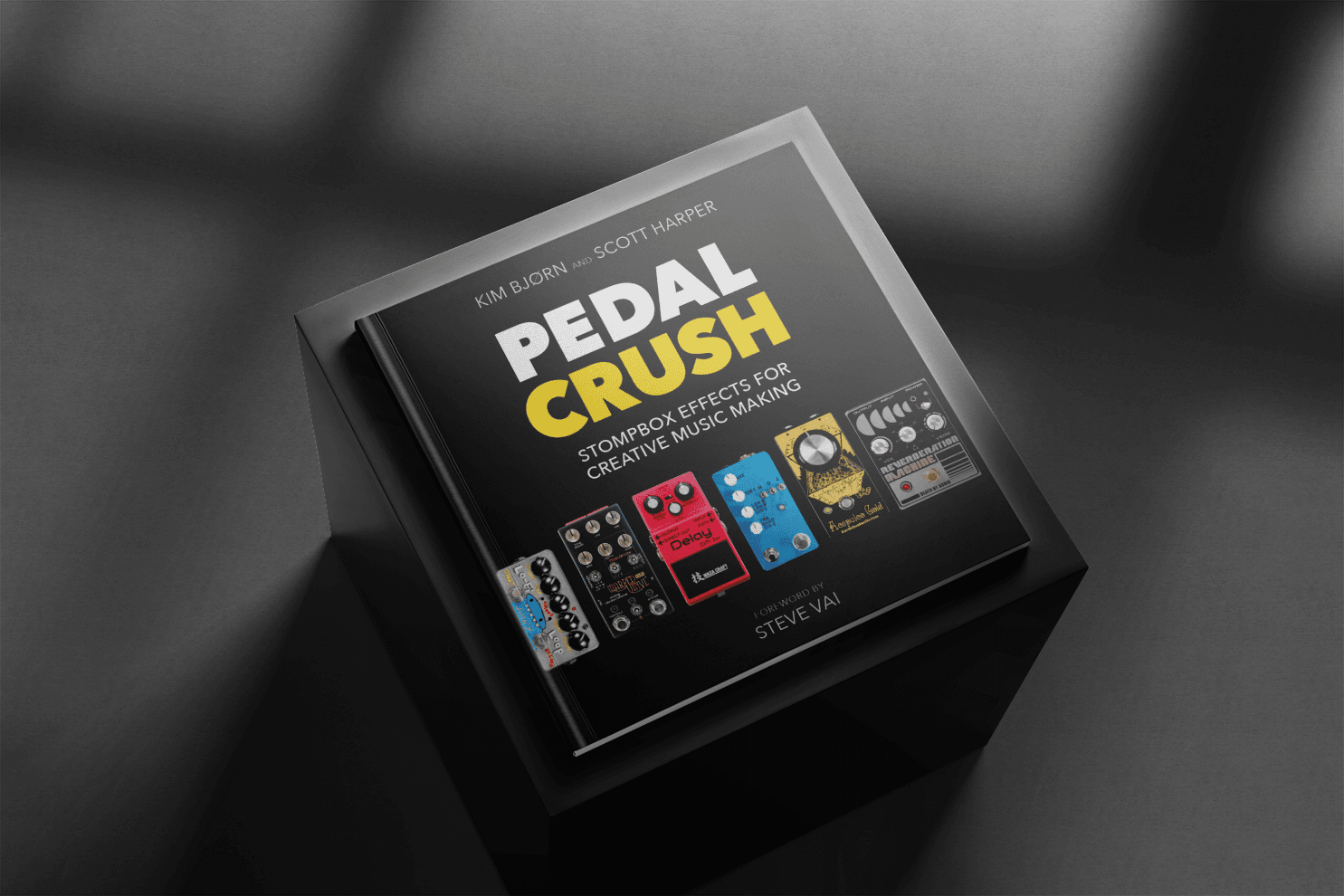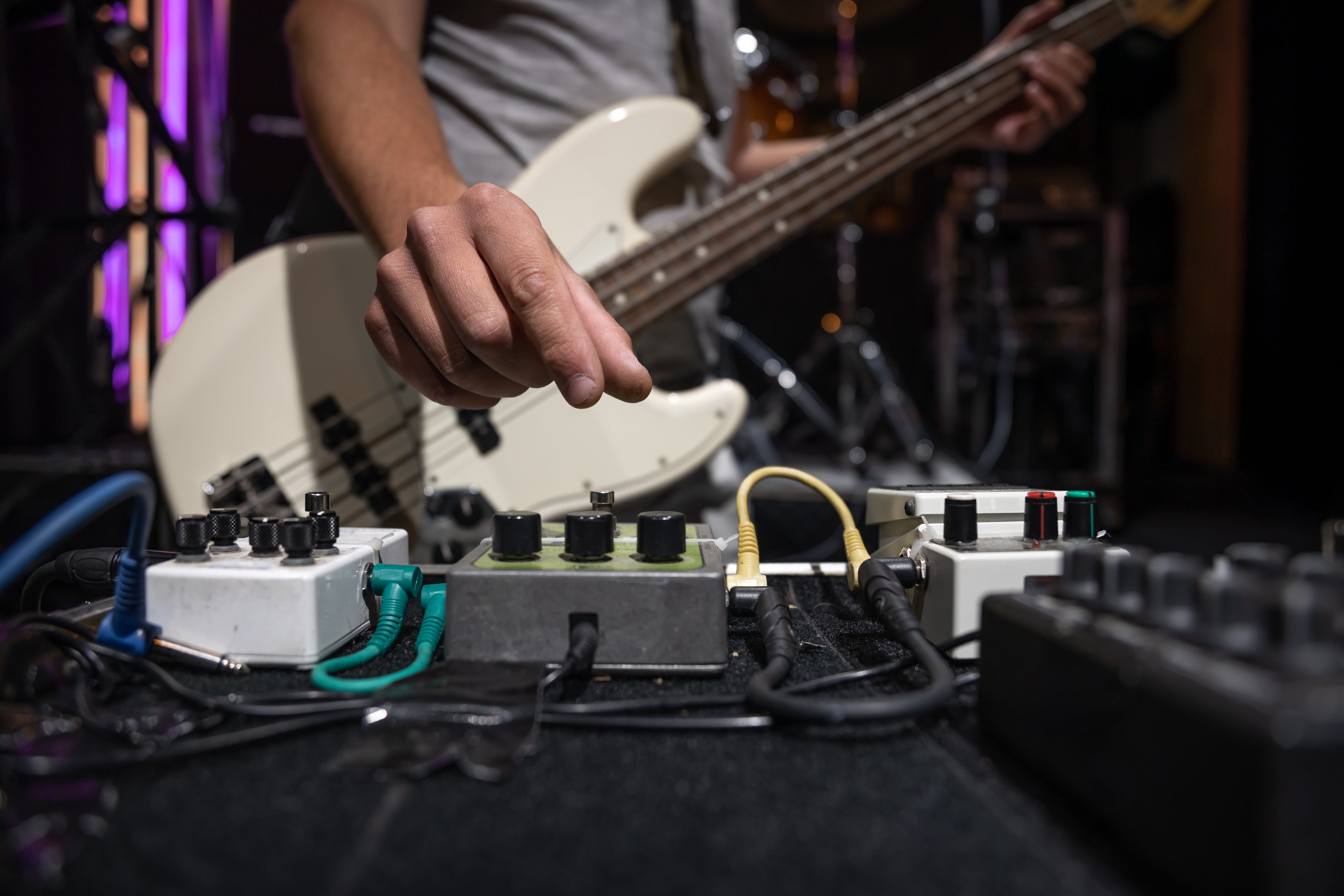 Craft new sonic landscapes with FX pedals
Get creative and inspired from 200+ tips and ideas and artist and maker interviews…
Your ultimate guide to 800+ effects pedals and their creative use, clearly organized in effects types, with artists and pedal makers ranging from guitar masters to creative sound artists sharing their secrets and tips.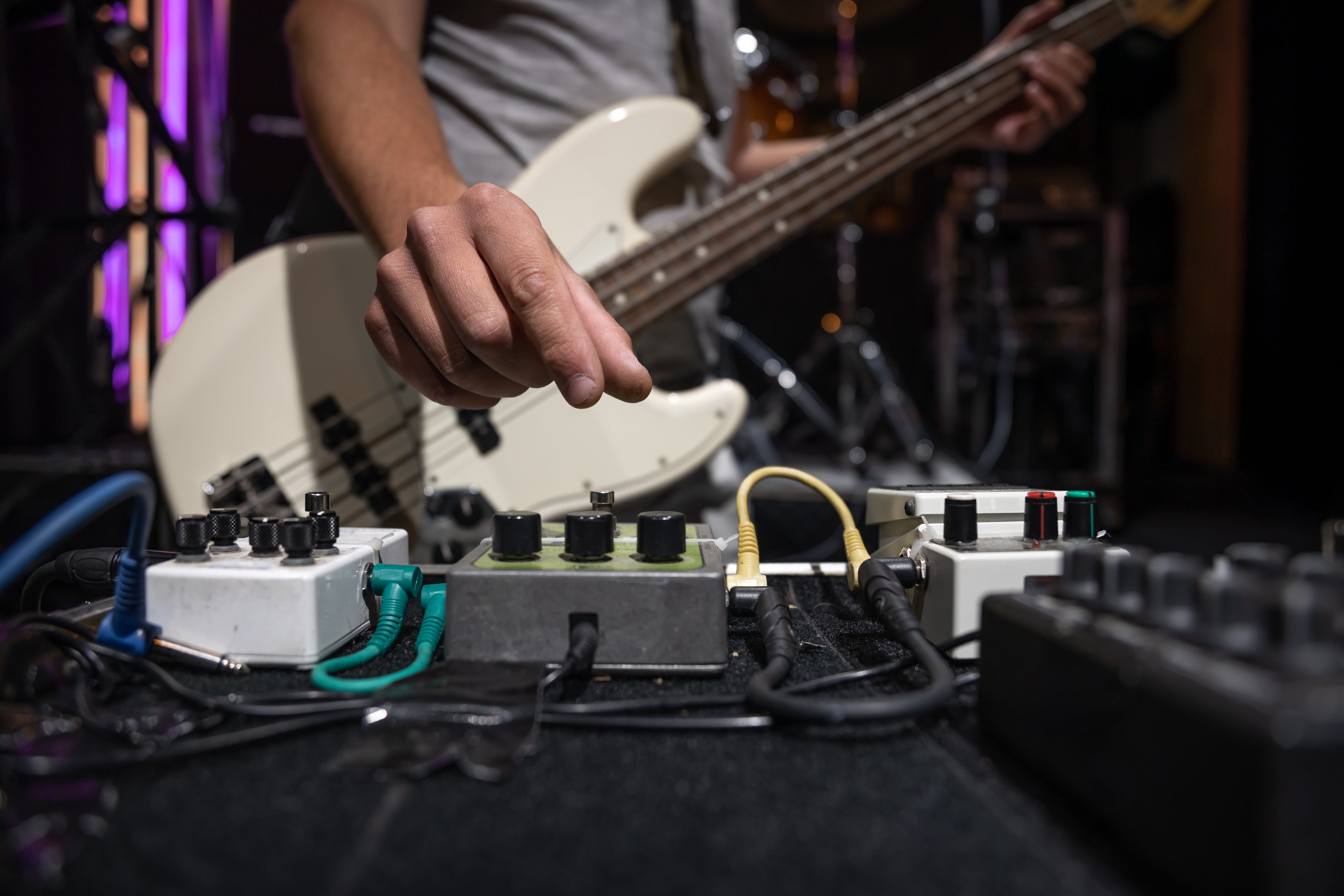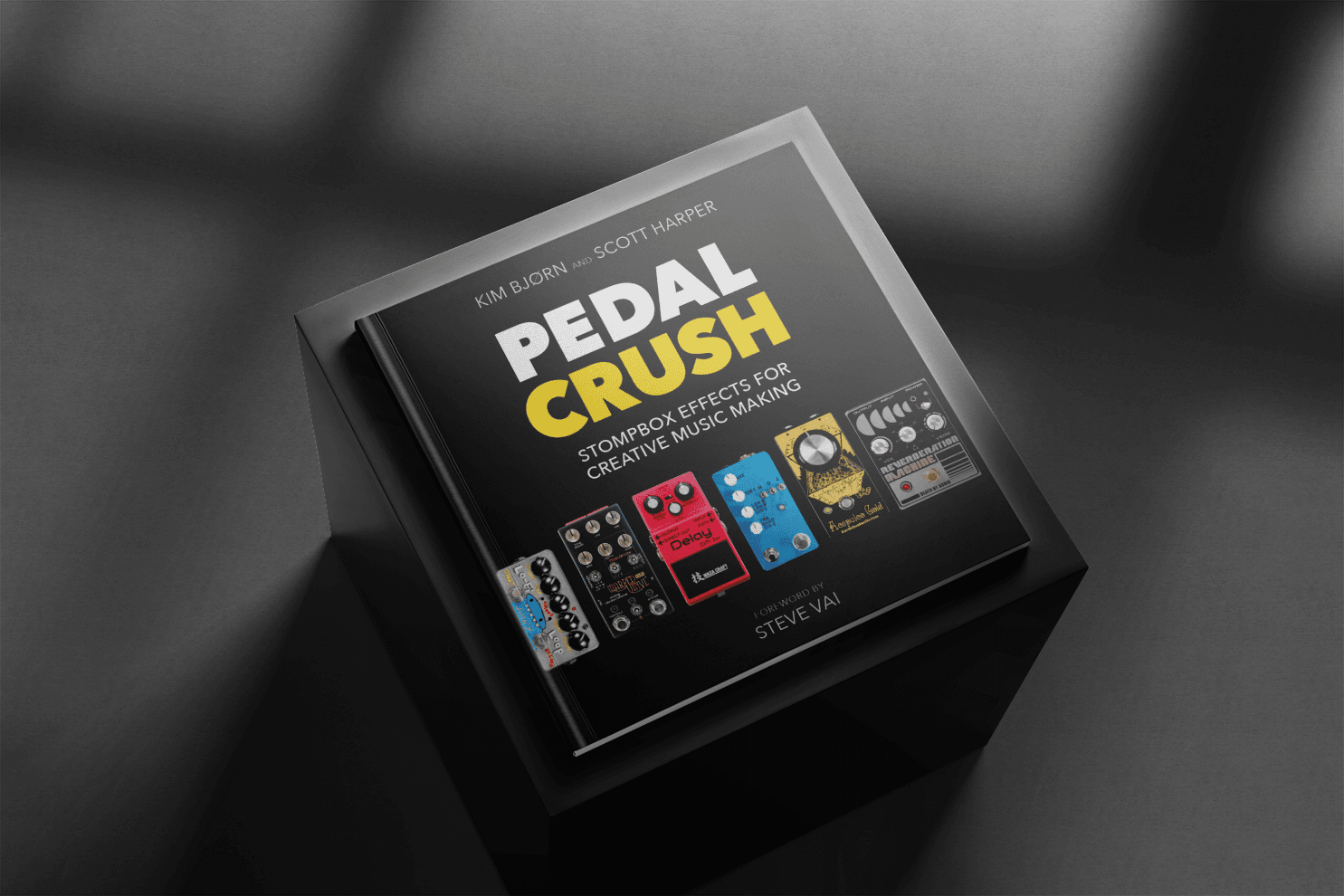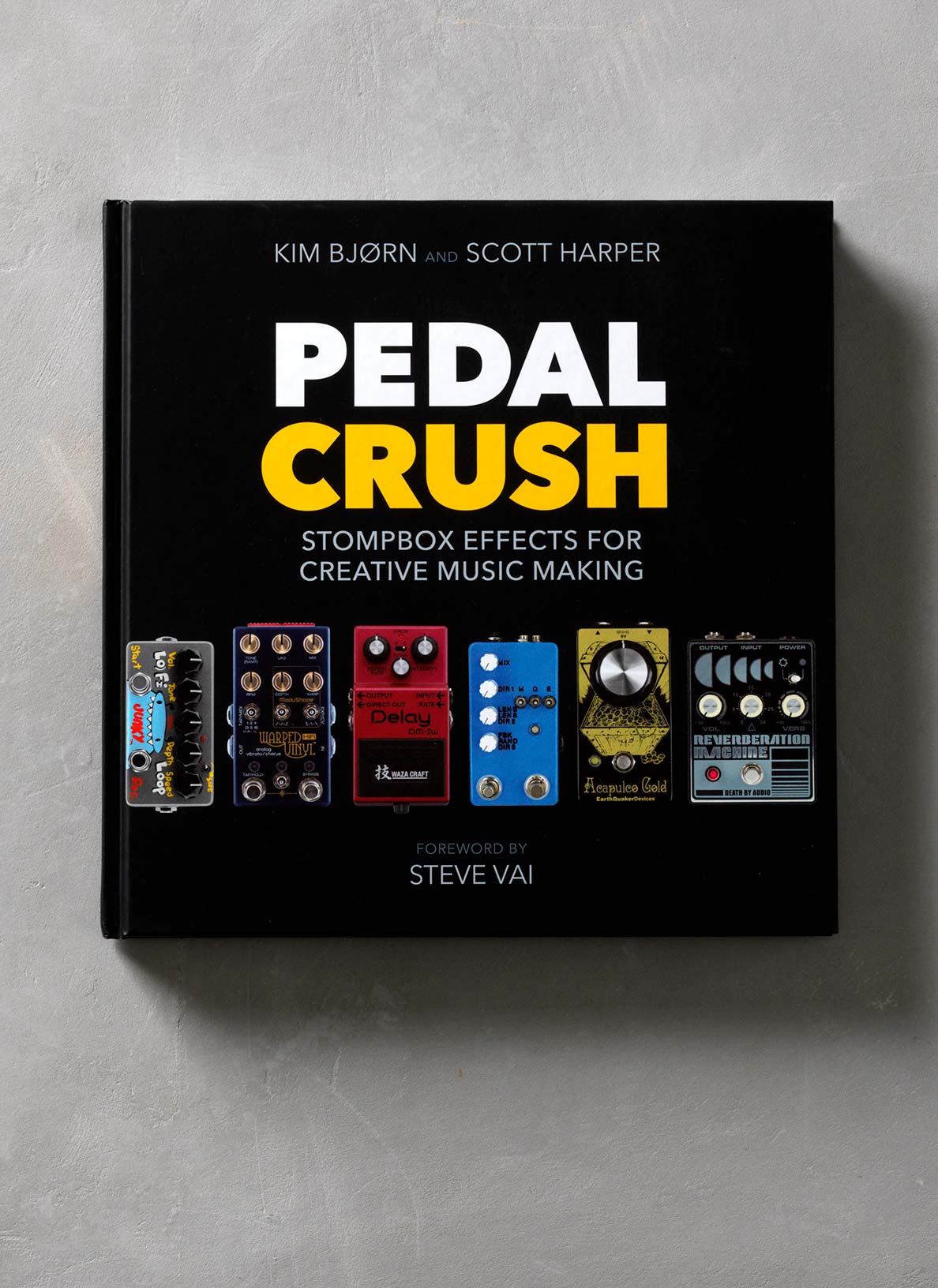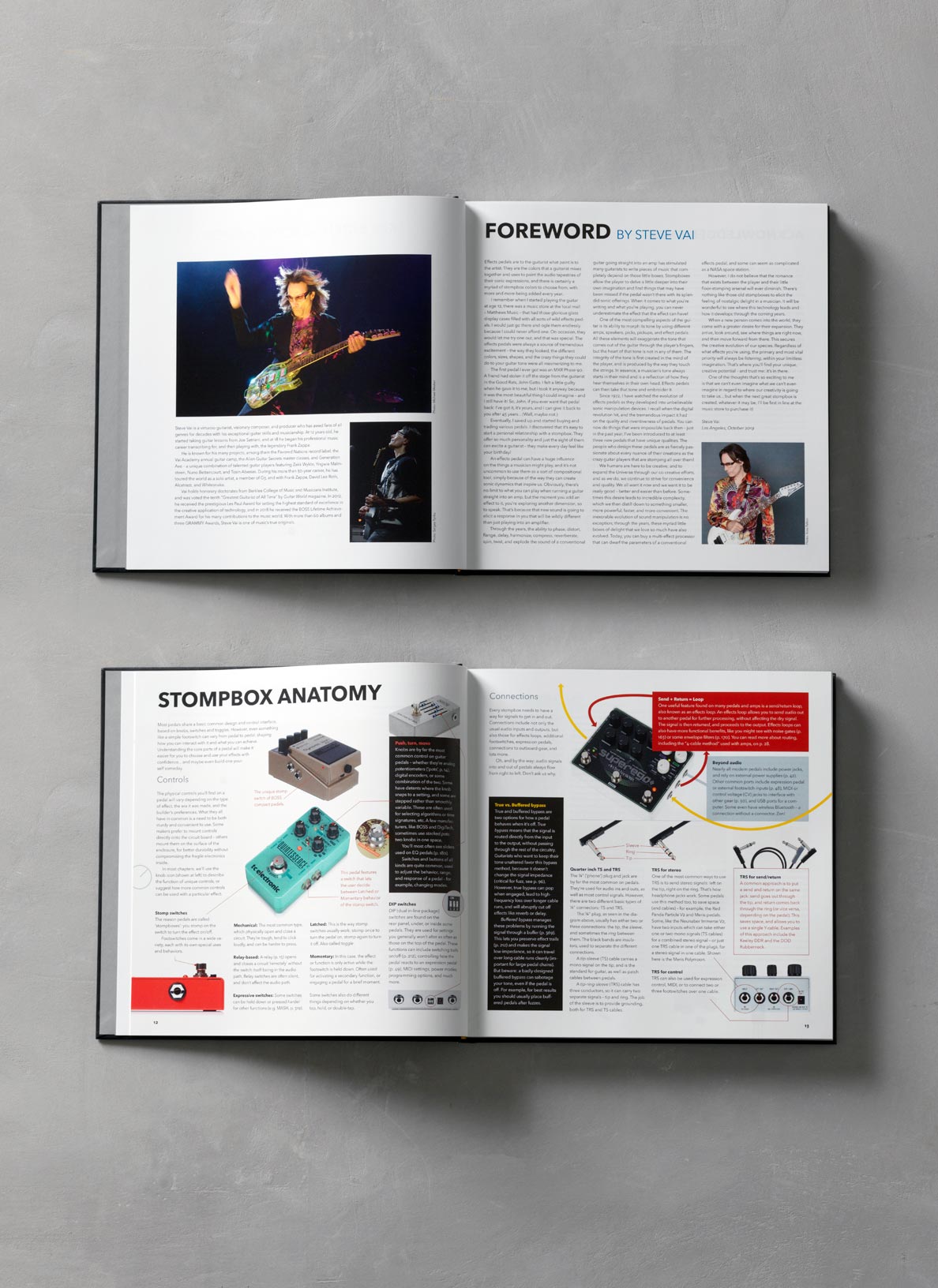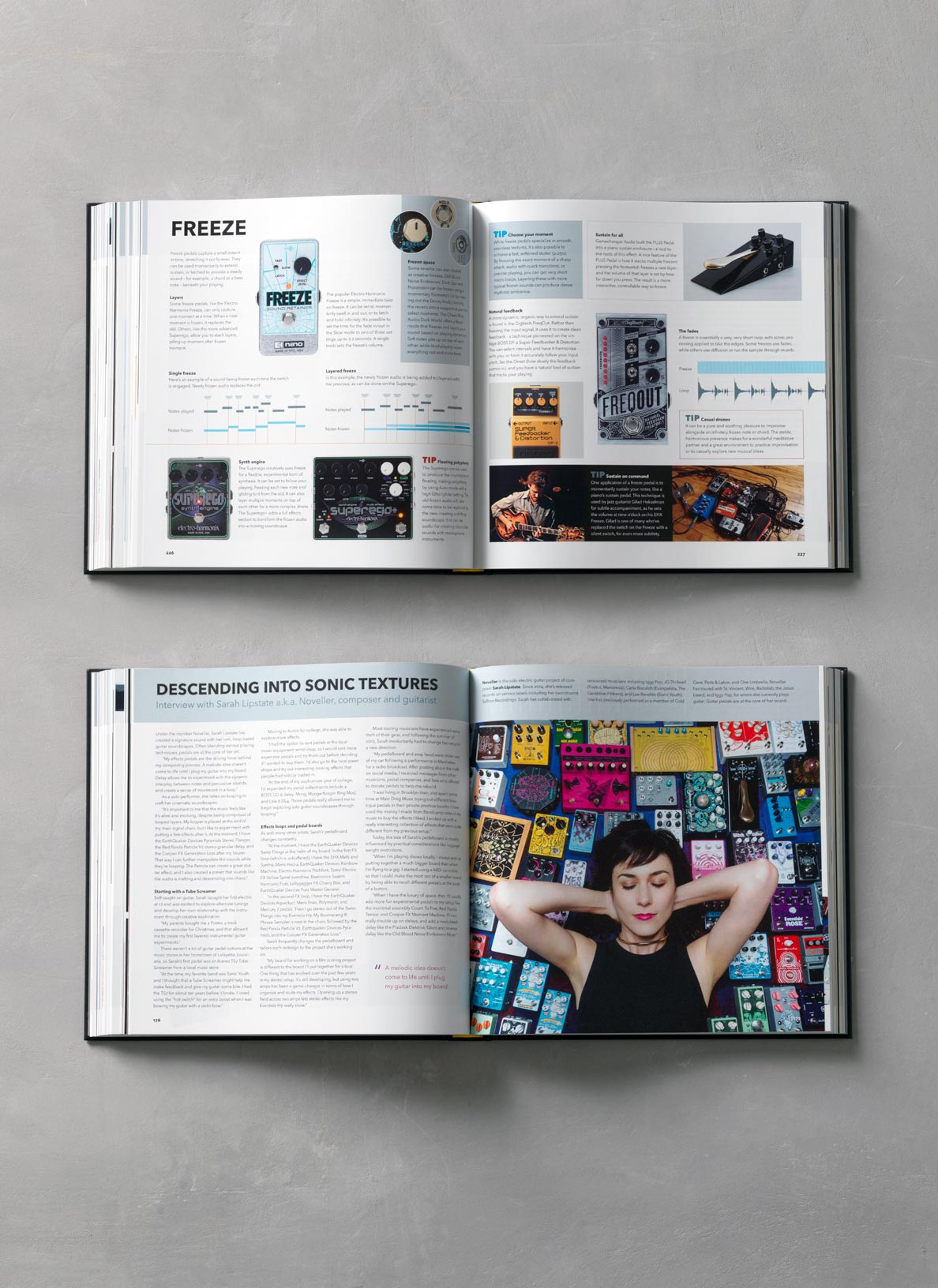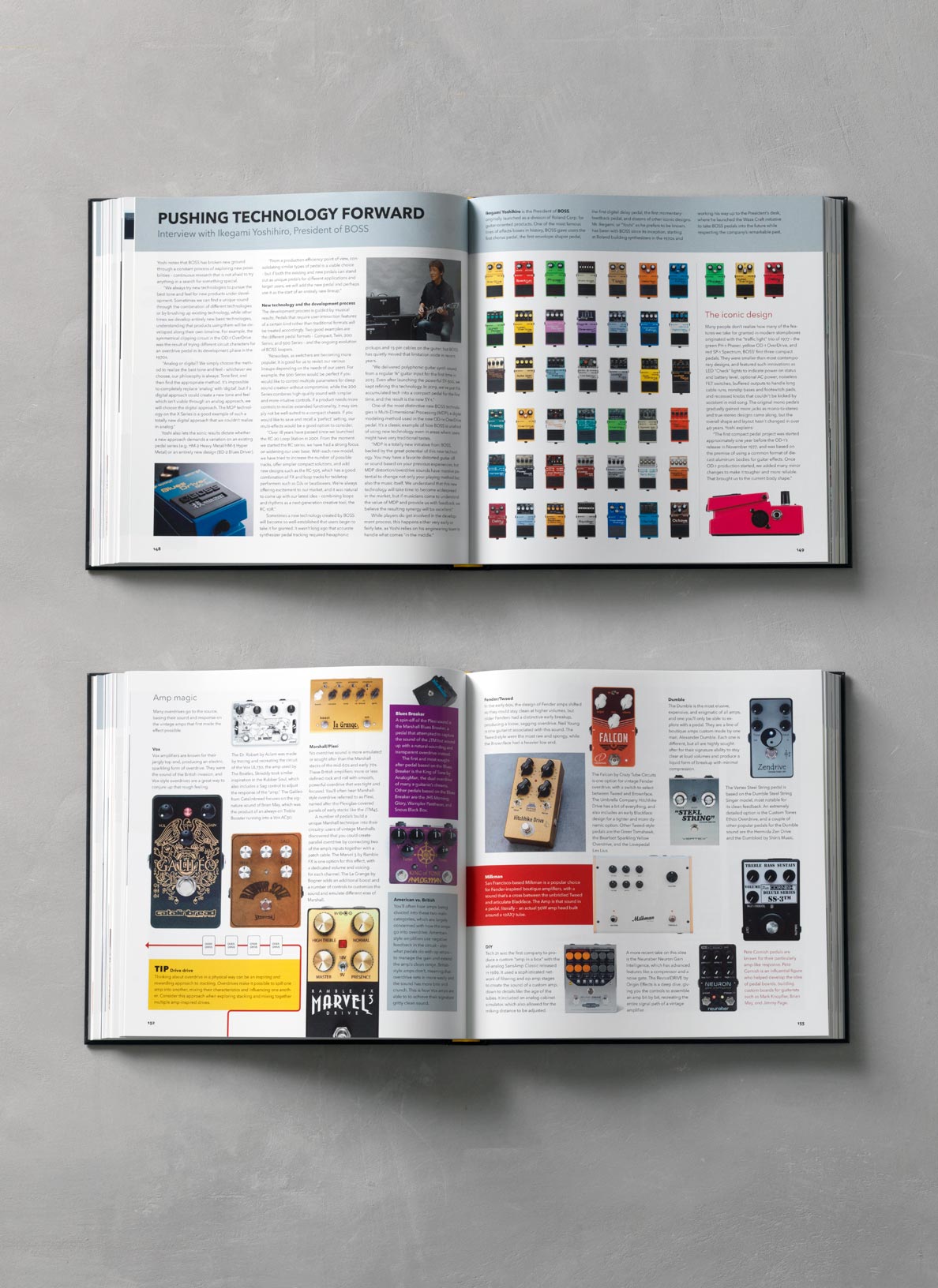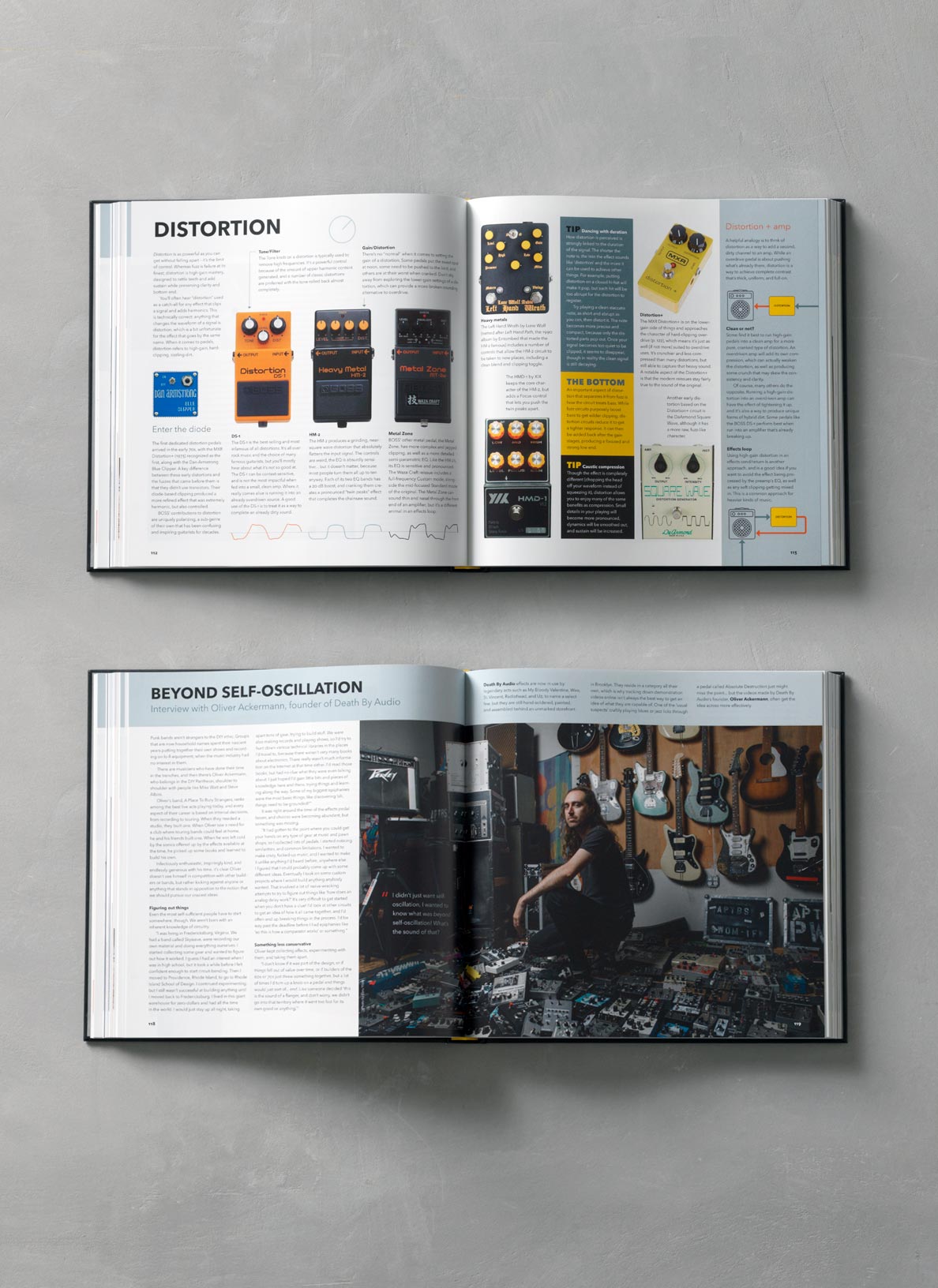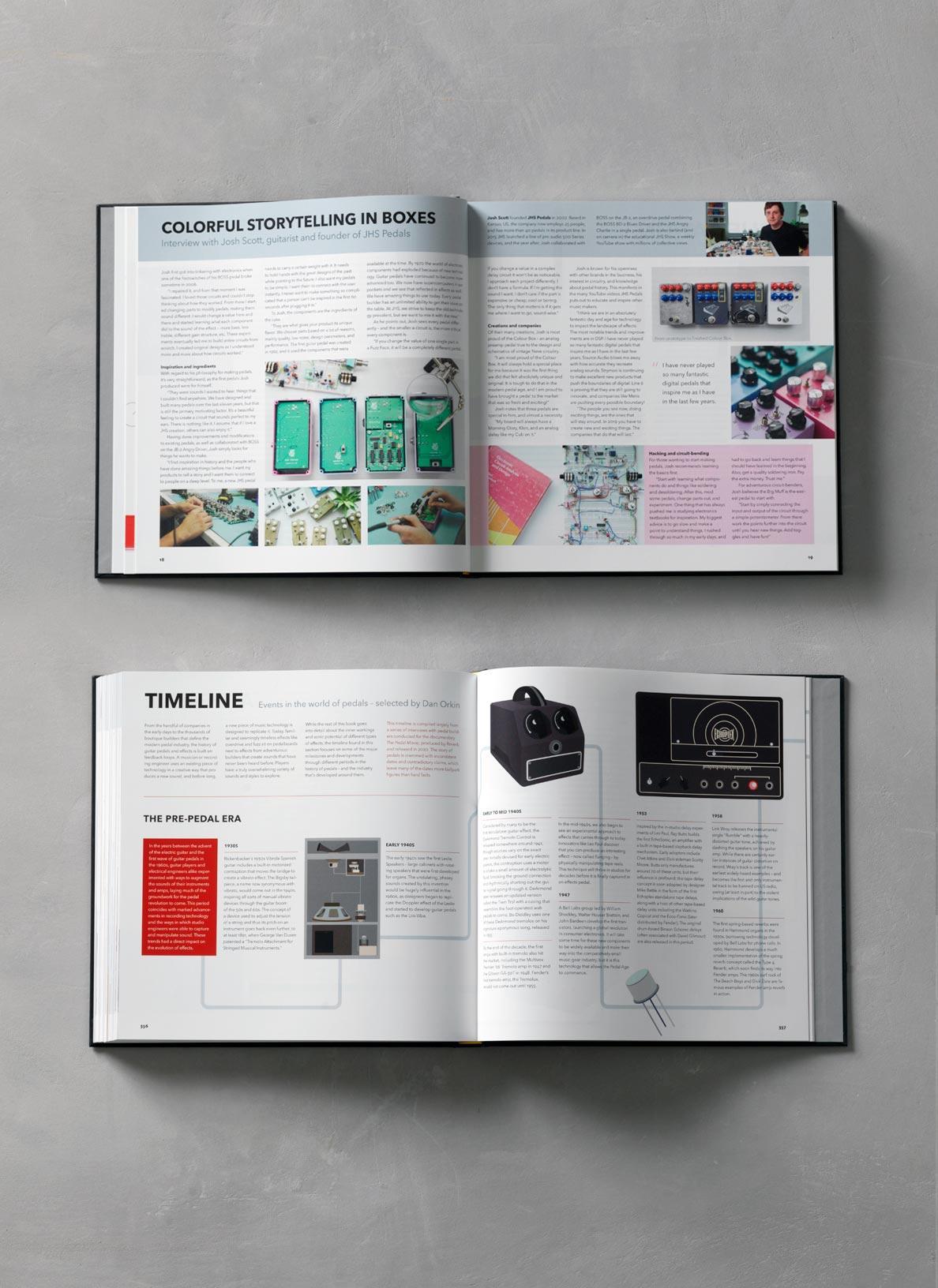 Shipping
The normal shipping time varies according to where you are in the world. If you're in the US, UK, and Europe, you should receive your package within 3-8 workdays.

If you're in Canada, Australia and the rest of the world, it usually takes between 6-14 workdays.

However, shipping can take longer for remote areas and during peak season in November and December.

------
All customers in the US, UK, and Europe receive tracking information when ordering on this site. If you haven't received tracking information within three workdays after your order, please check your spam filter to see if the tracking info is there. Otherwise, please contact us. If you live outside the US, UK, and EU there is a small chance, you will not get tracking info. In that case, please contact us.
Because we've made special arrangements with our warehouses, to get the lowest possible prices on shipping, you're not able to choose shipping method. If we were shipping thousands of orders every month like big online retailers, we would probably provide more shipping options. But for now, we only have one option per country to secure simple and reliable shipping at a moderate cost.
We three warehouses in the US, UK, and Germany, to help us send out books. Books for customers located in America and the United Kingdom are sent directly from our local warehouses in the US and UK. The warehouse in the UK also ships to Canada and Japan. Customers located in Europe and the rest of the world receive books from our warehouse in Germany.
If you've received a damaged book, please contact us with your order number and photos of the damage(s) and damaged packaging, and we'll look into it.
Description of the book
Interviews with artists
Details of the content
Mentioned in




Meet the Artists
Dive into their inspiring stories, discover their unique creative processes, and witness the masterpieces they've brought to life.
Steve Vai

Ed O'Brien

Noveller

Dub FX

Nick Reinhart

And many others...
Steve Vai is a virtuoso guitarist, visionary composer, and producer who has awed fans of all genres for decades with his exceptional guitar skills and musicianship. At 12 years old, he started taking guitar lessons from Joe Satriani, and at 18 he began his professional music career transcribing for, and then playing with, the legendary Frank Zappa. During his more than 30-year career, he has toured the world as a solo artist, a member of G3, and with Frank Zappa, David Lee Roth, Alcatrazz, and Whitesnake. Vai holds honorary doctorates from Berklee College of Music and Musicians Institute, and was voted the tenth "Greatest Guitarist of All Time" by Guitar World magazine. In 2018 he received the BOSS Lifetime Achievement Award for his many contributions to the music world. With more than 60 albums and three GRAMMY Awards, Steve Vai is one of music's true originals.
Ed O'Brien has been quietly astounding listeners for well over 30 years. As a guitarist and backing vocalist in Radiohead, he's been responsible for many of the atmospheric sounds that permeate award winning albums such as OK Computer and Kid A. His recent work includes a solo album, and a fascination with the songs of birds and how they're being lost in the noisy modern world. While maybe not as obvious as those of lead singer/guitarist/songwriter Thom Yorke or lead guitarist Jonny Greenwood, Ed O'Brien's contributions to Radiohead have been called "the band's most consistent secret weapon." Besides receiving numerous awards throughout the years, Radiohead was inducted into the Rock & Roll Hall Of Fame in 2019.
Noveller is the solo electric guitar project of composer Sarah Lipstate. Since 2014, she's released records on various labels including her own imprint Saffron Recordings. Sarah has collaborated with renowned musicians including Iggy Pop, JG Thirlwell (Foetus, Manorexia), Carla Bozulich (Evangelista, The Geraldine Fibbers), and Lee Ranaldo (Sonic Youth). She has previously performed as a member of Cold Cave, Parts & Labor, and One Umbrella. Noveller has toured with St. Vincent, Wire, Radiolab, the Jesus Lizard, and Iggy Pop, for whom she currently plays guitar. Guitar pedals are at the core of her sound.
Dub FX is Australian-born looping artist and songwriter Benjamin Stanford. He started his musical career singing in an alternative rock and rapcore band Never or Now (orignally known as Twitch), and then moved to Italy to begin a solo career. He creates hip hop, reggae, and drum and bass using live looping and effect pedals along with his voice. Through the years Benjamin has released several albums and collaborated with artists around the world, as well as starting his own label, while still appearing at worldwide festival venues releasing his raw vocal energy and energized beats.
Nick Reinhart is a legendary figure to guitar pedal enthusiasts, thanks to his role in many YouTube videos on the Pedals And Effects channel. With a wildly inventive outlook on live performance, he's part of Tera Melos, and releases experimental solo albums. He's worked with Zach Hill and in their band Bygones, contributed to bands like Big Walnuts Yonder with Mike Watt (The Minutemen) and Nels Cline (Wilco), and played with Portugal. The man, David Binney, Tim Lefebvre, and Justin Brown.
Matt Johnson (THE THE), David Torn, Nels Cline, Anders Trentemøller, Jennifer Batten, Kid Koala, Tycho, Lisa Bella Donna, Hainbach, Lara Somogyi, Andy Martin, Simon The Magpie, Amulets, Datachoir, Andy Othling, Lisa Molinaro, Joel Korte (Chase Bliss Audio), Anne Sulikowski, Ruban Nielson, Gaz Williams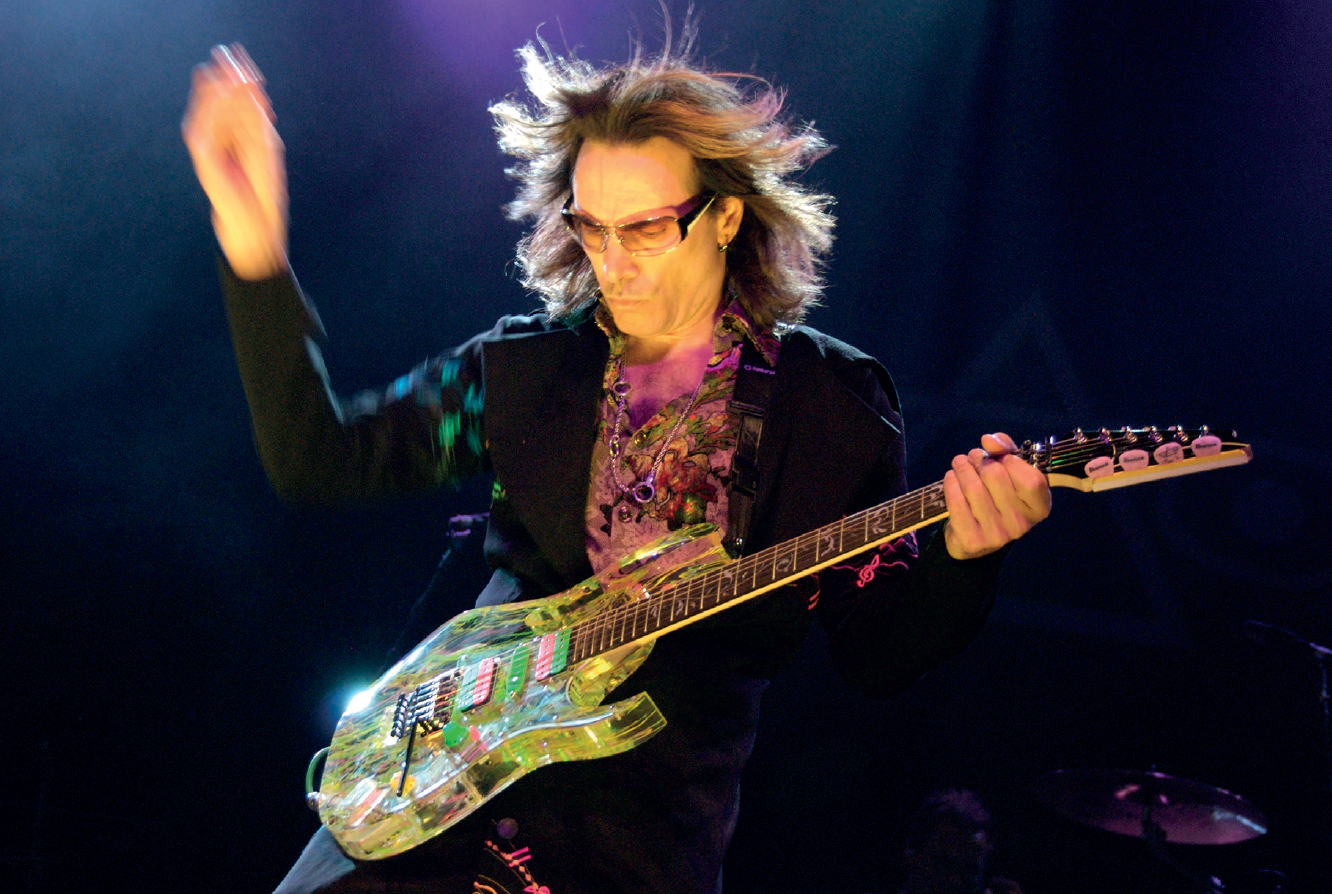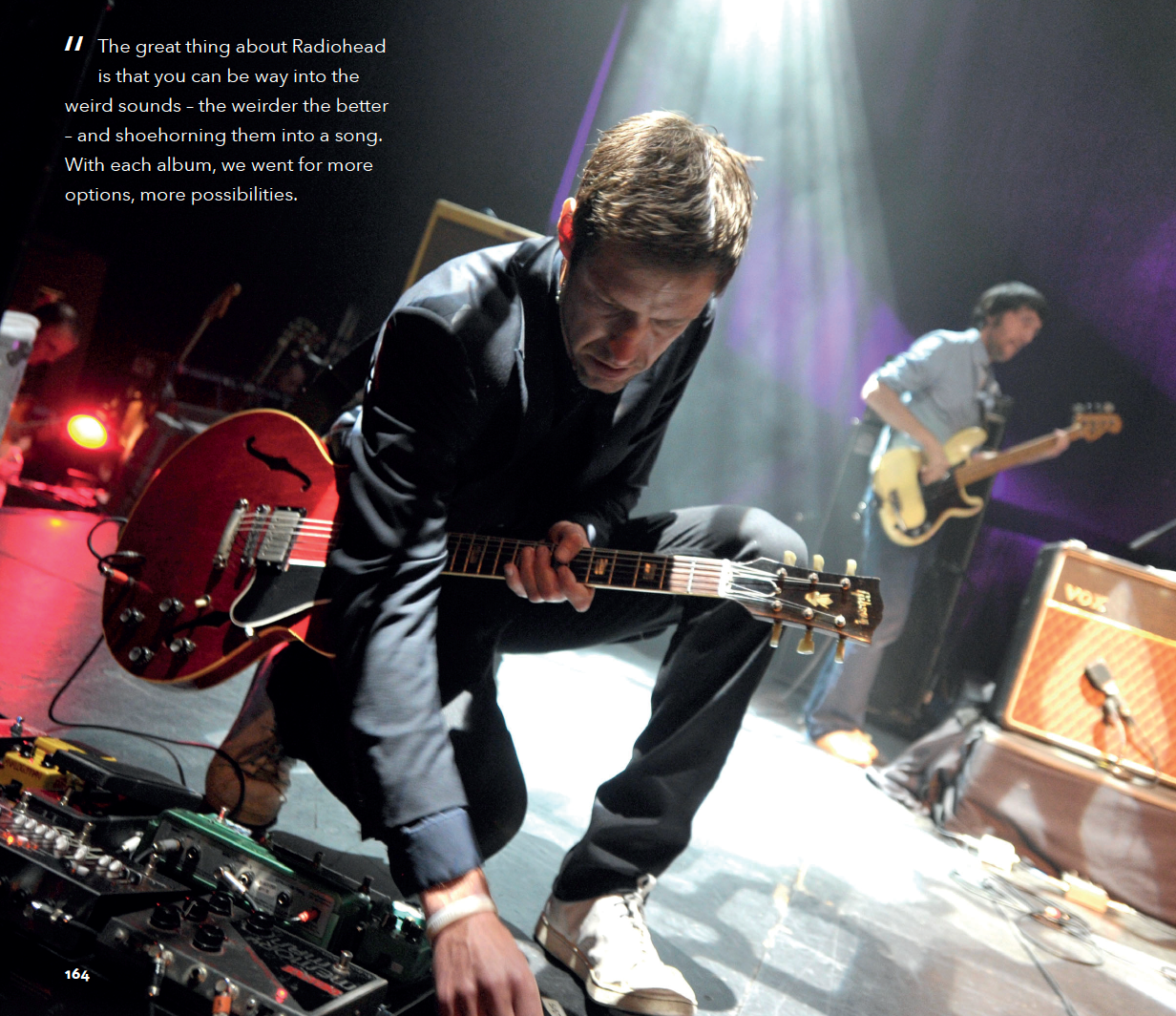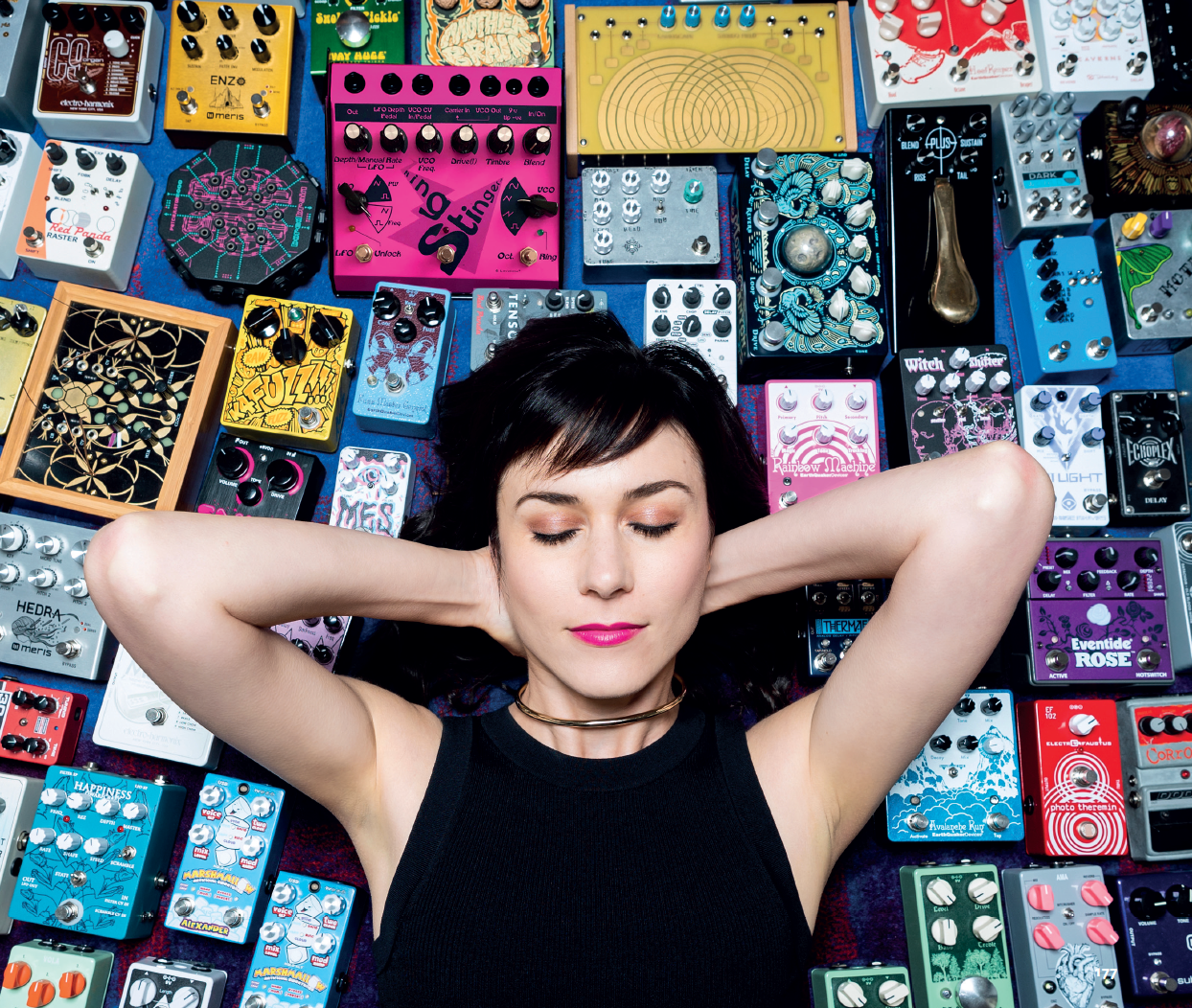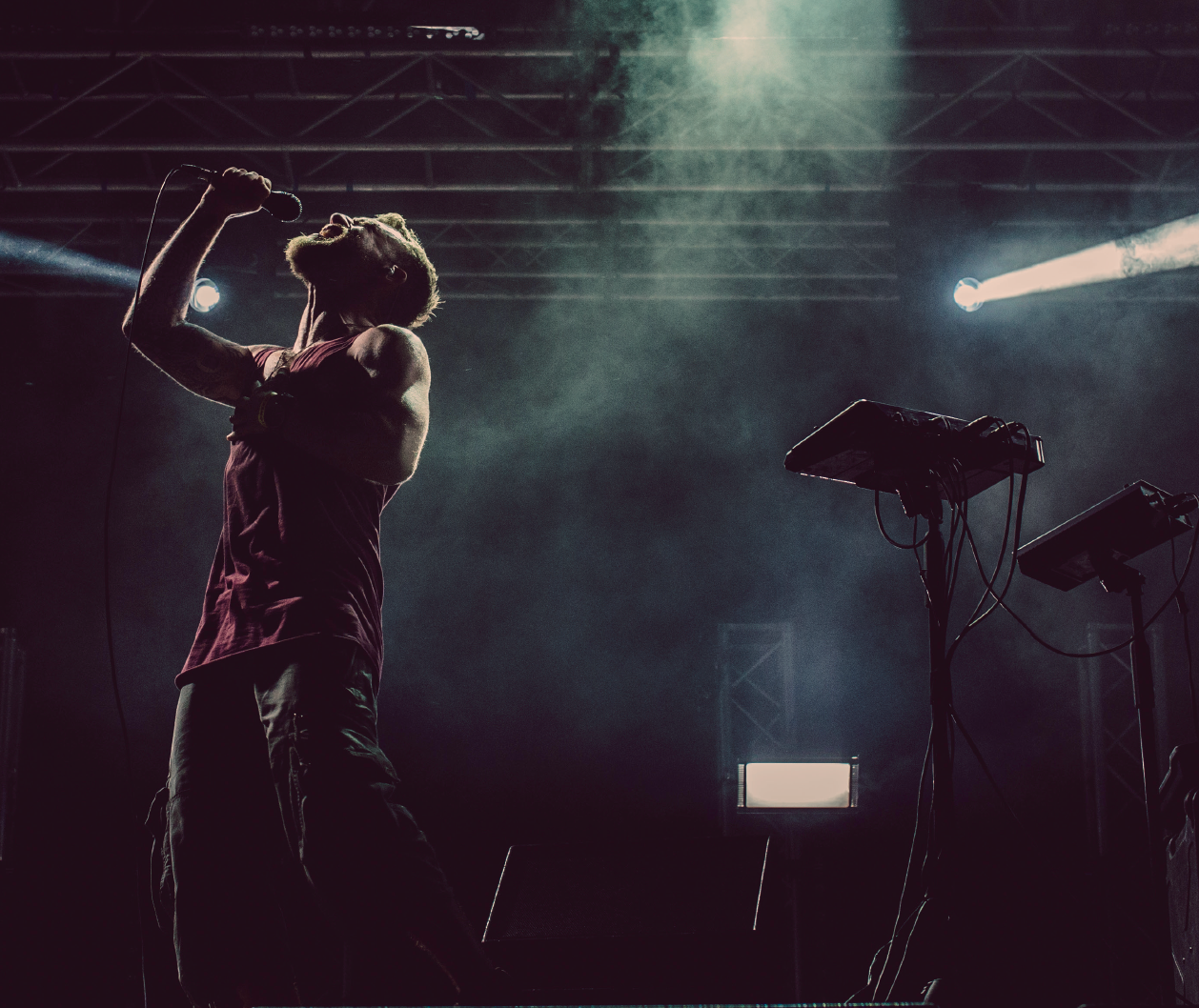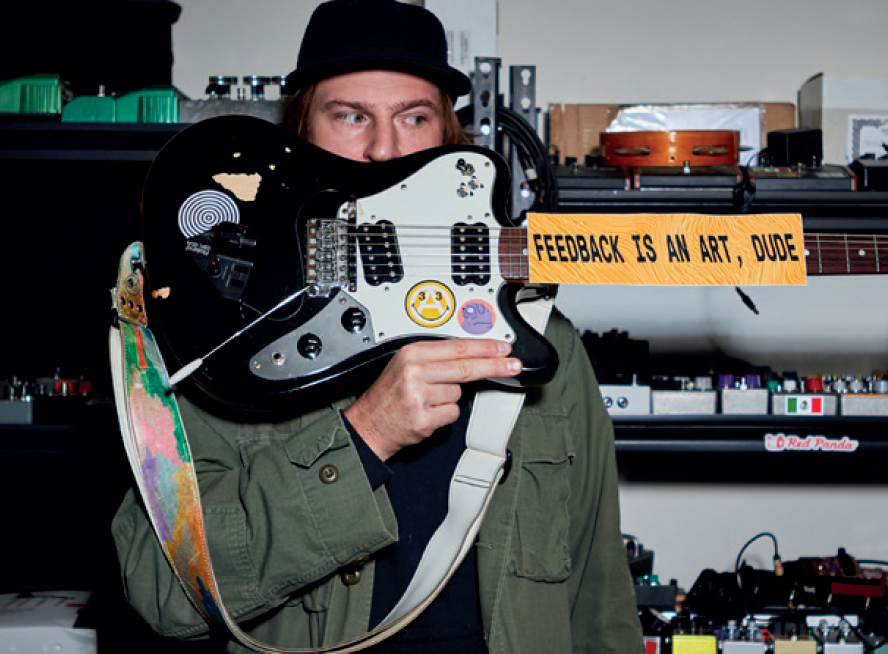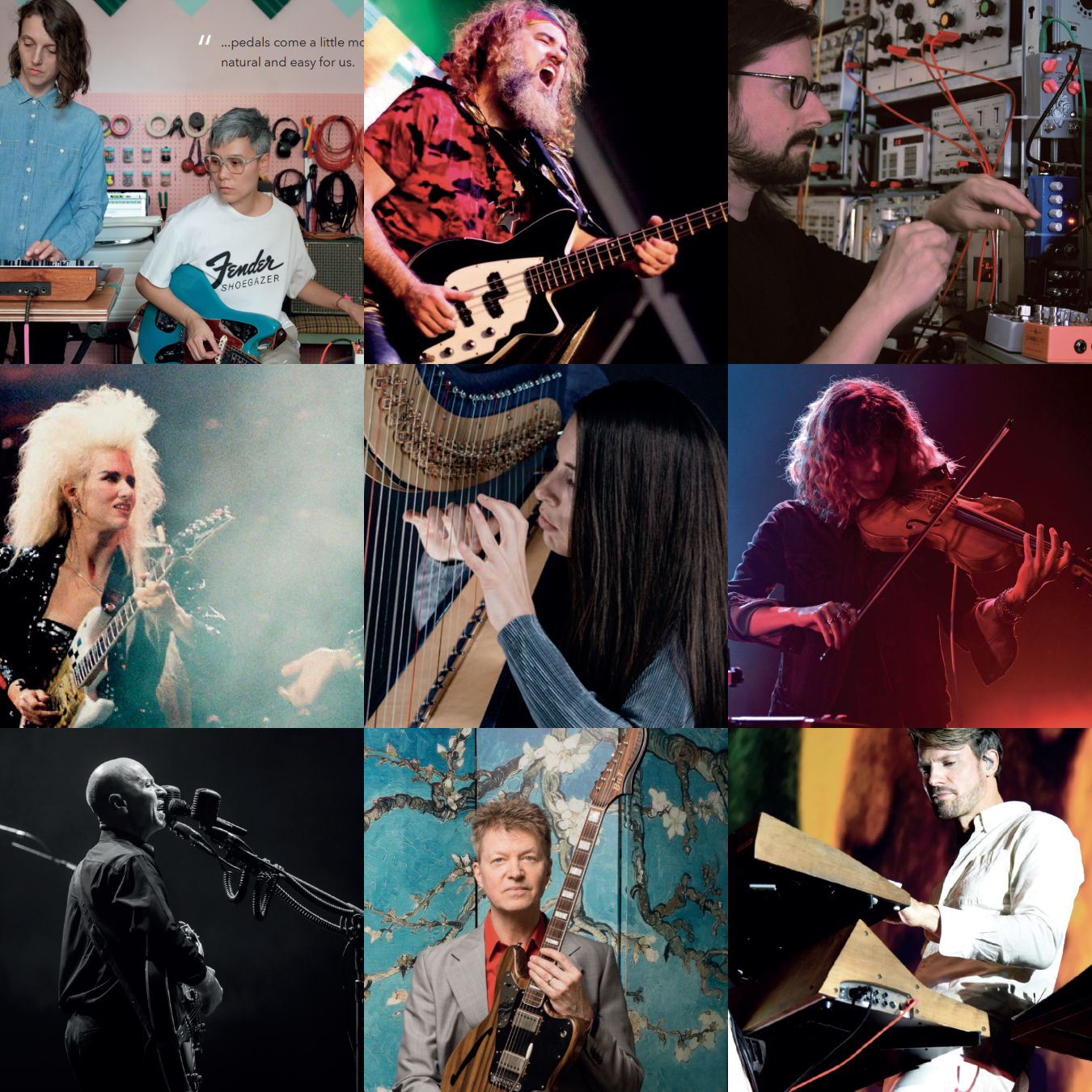 Have a look inside!
Below you can have an exclusive sneak peak into the book: PEDAL CRUSH. Prepare to be captivated as you enter the world within these pages. Take a moment to begin your exploration and uncover the enchanting magic that awaits you within the pages of this remarkable book.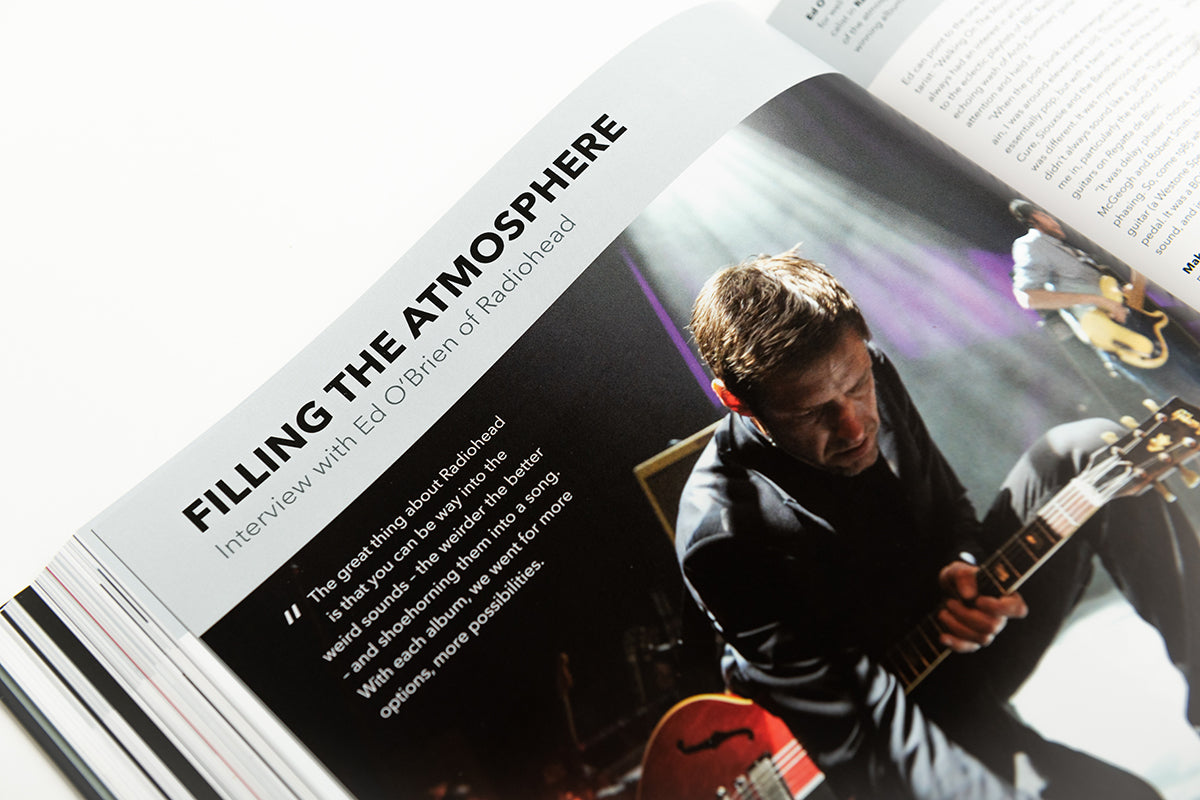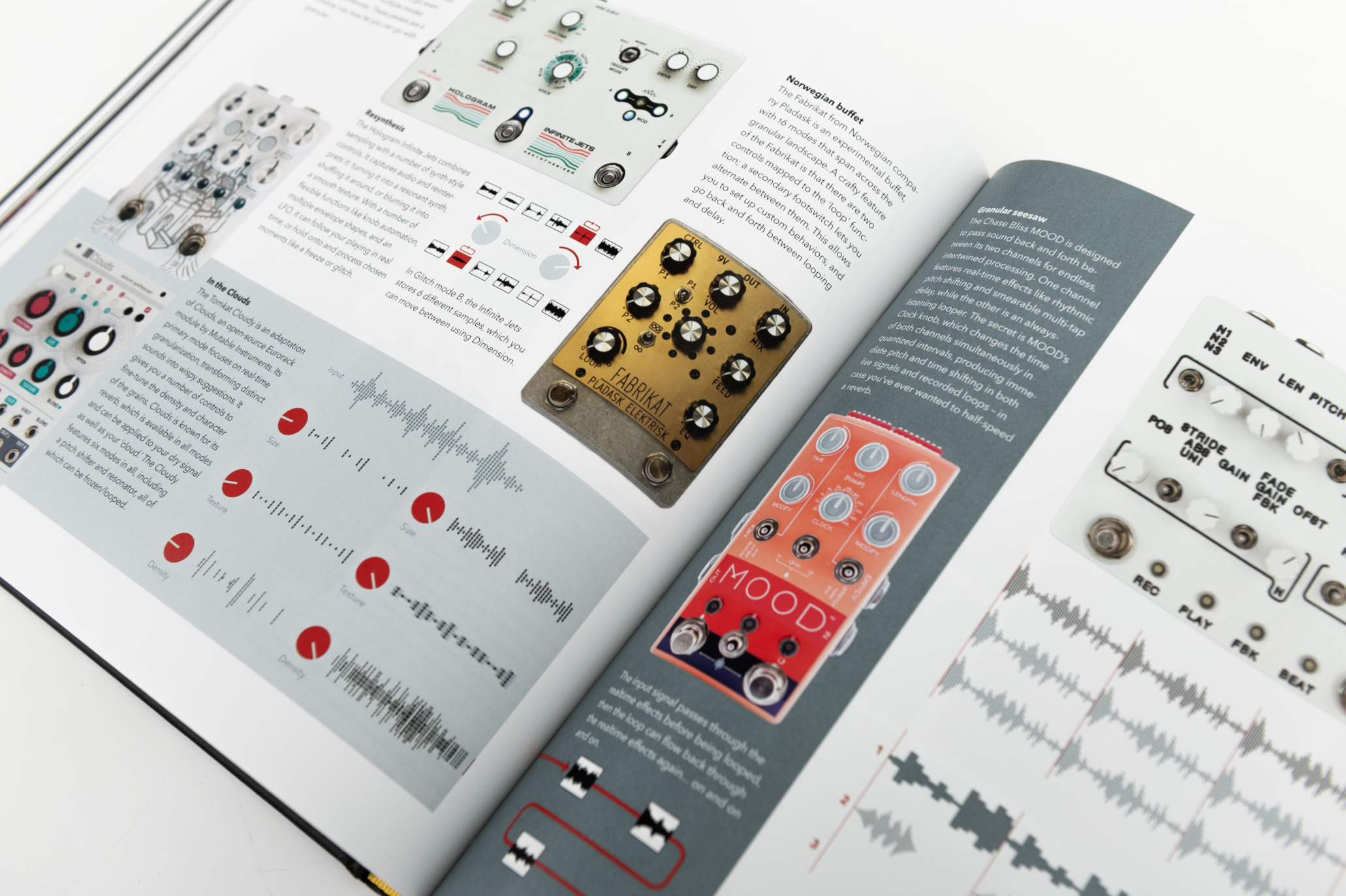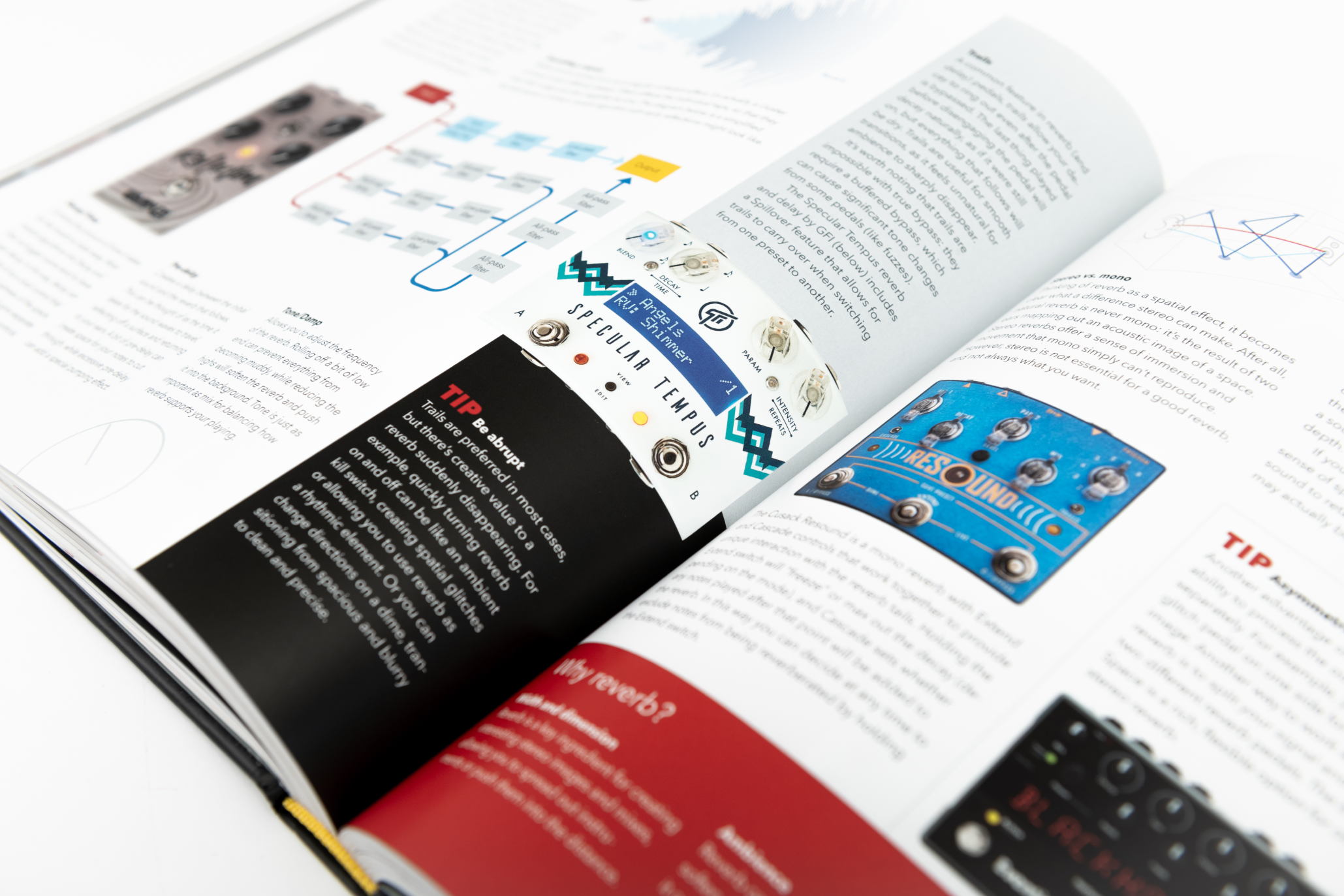 Your ultimate guide to effects pedals
The ultimate guide to 800+ effects pedals and their creative use. No matter your instrument, PEDAL CRUSH will open new doors for you and your pedals in ways you never imagined.
200+ tips and ideas
Organized in effects types, you also get 200+ tips to new sonic territories with creative ideas like alternative gain staging or how to create spatial glitches with gated reverb.
Get insights and inspiration
Meet inspiring artists and pedal makers ranging from known guitar masters to creative sound artists - all sharing their secrets and tips.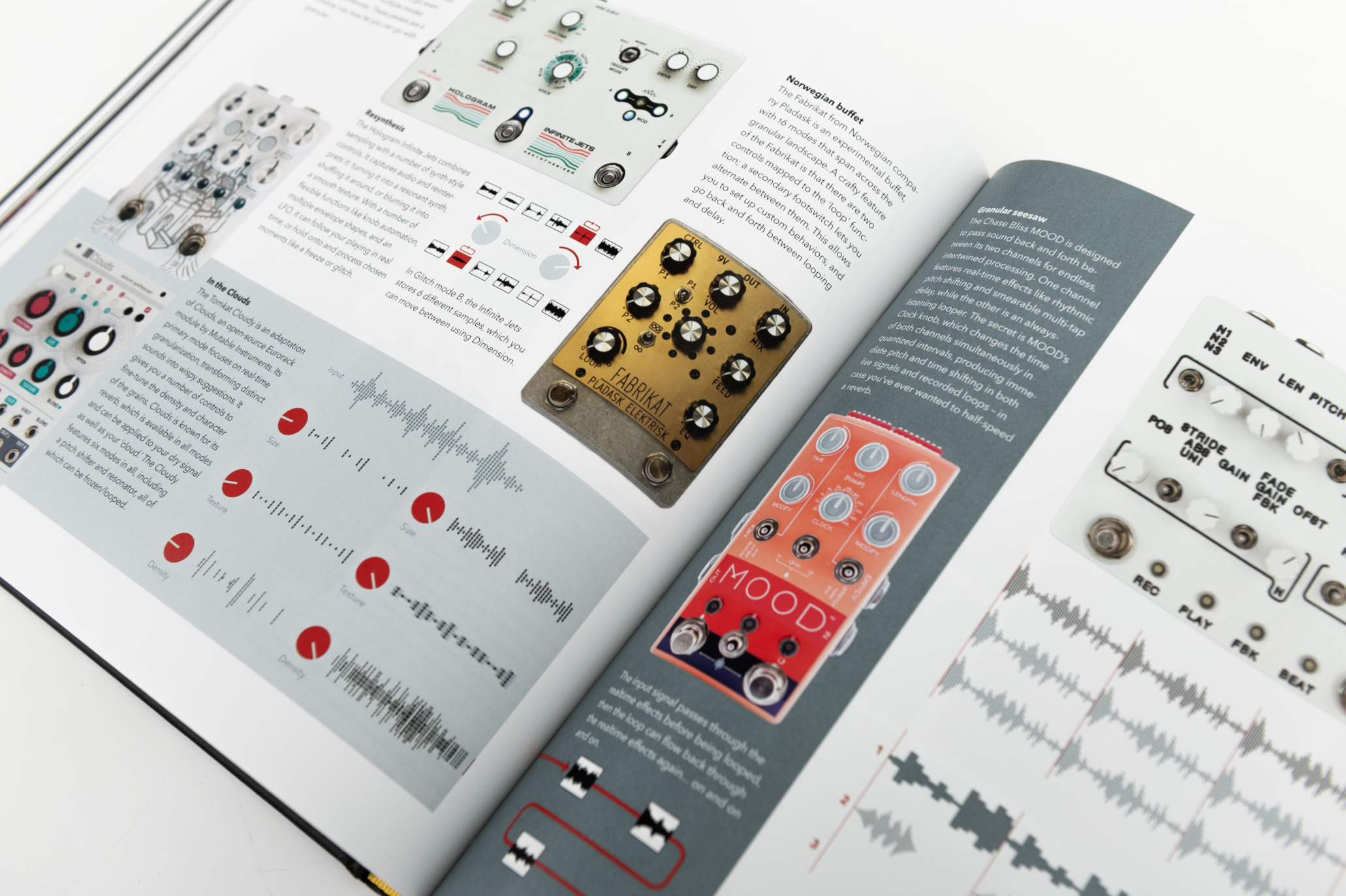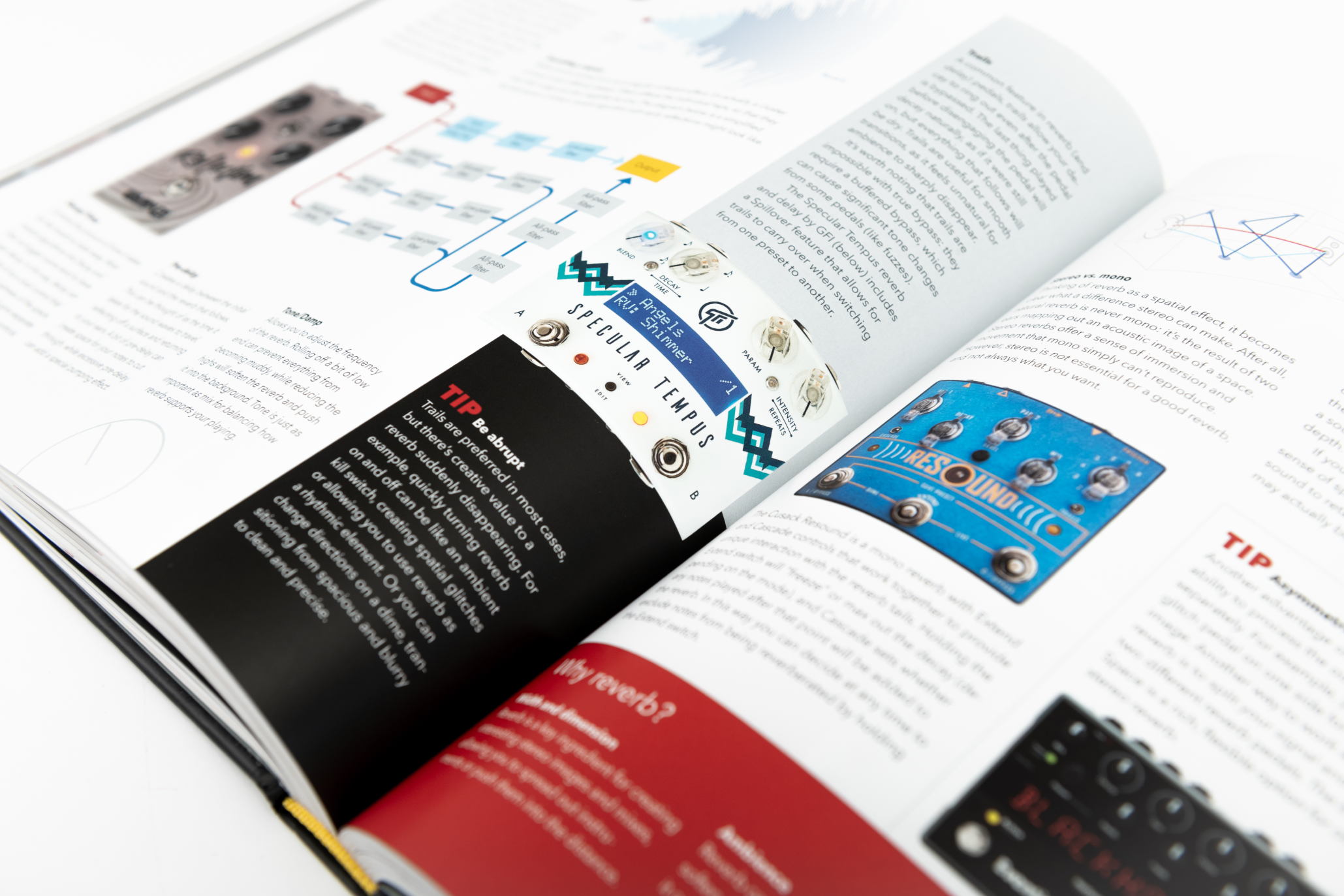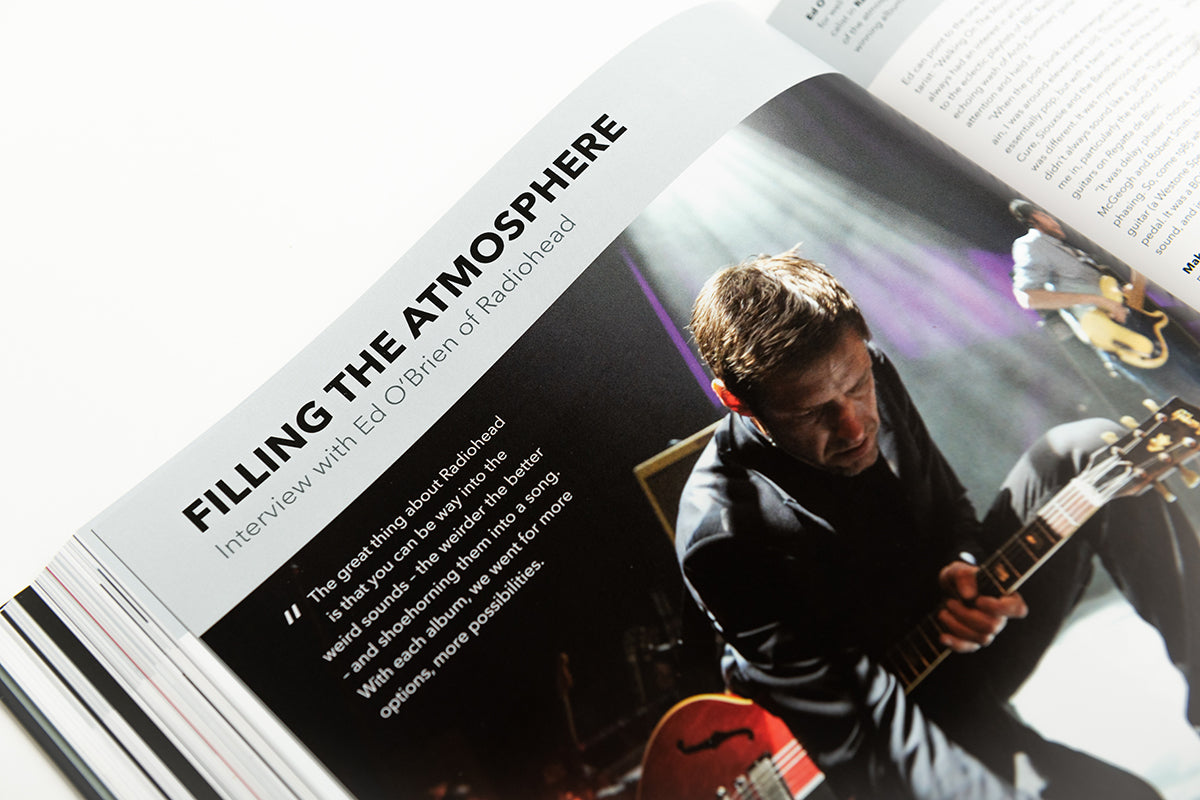 GRAB THE SET OF BOOKS AND SAVE!
Modular and Effects
Regular price

€150,00

Sale price

€135,00
Discover the perfect fusion for unique sounds - PATCH & TWEAK and PEDAL CRUSH. Unleash the power of modular synthesis and stompbox effects for boundless creativity in music making, and sound creation.
PATCH & TWEAK is your comprehensive guide to mastering modular synthesis, while PEDAL CRUSH delves into the world of stompbox effects. Together, they form an unbeatable combination, providing you with the tools to create unique and captivating sounds.
Whether you're an experienced modular user or just getting started with effects pedals, this bundle is a must-have for pushing the boundaries of your music. Get it now and embark on an exhilarating journey of sonic exploration!