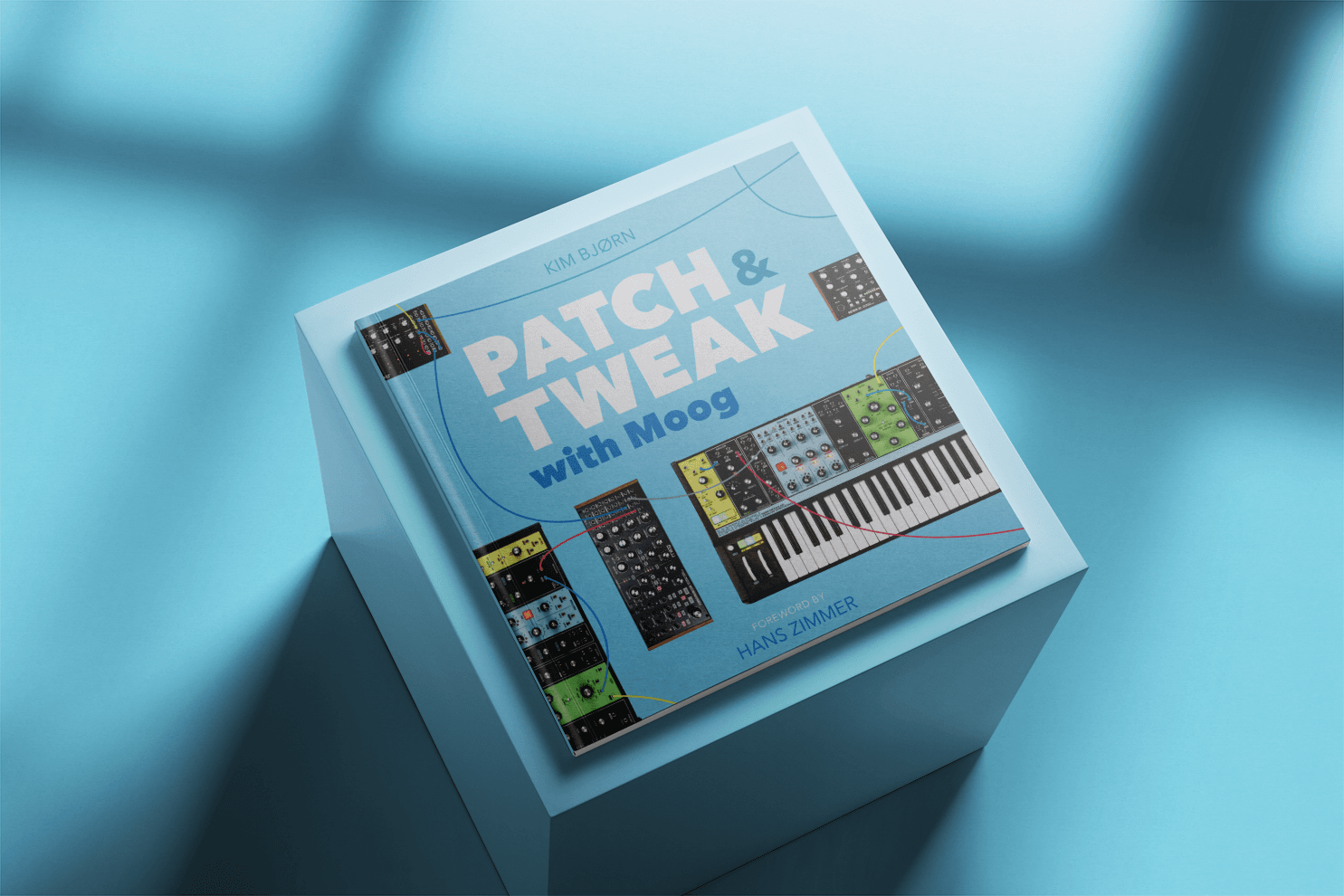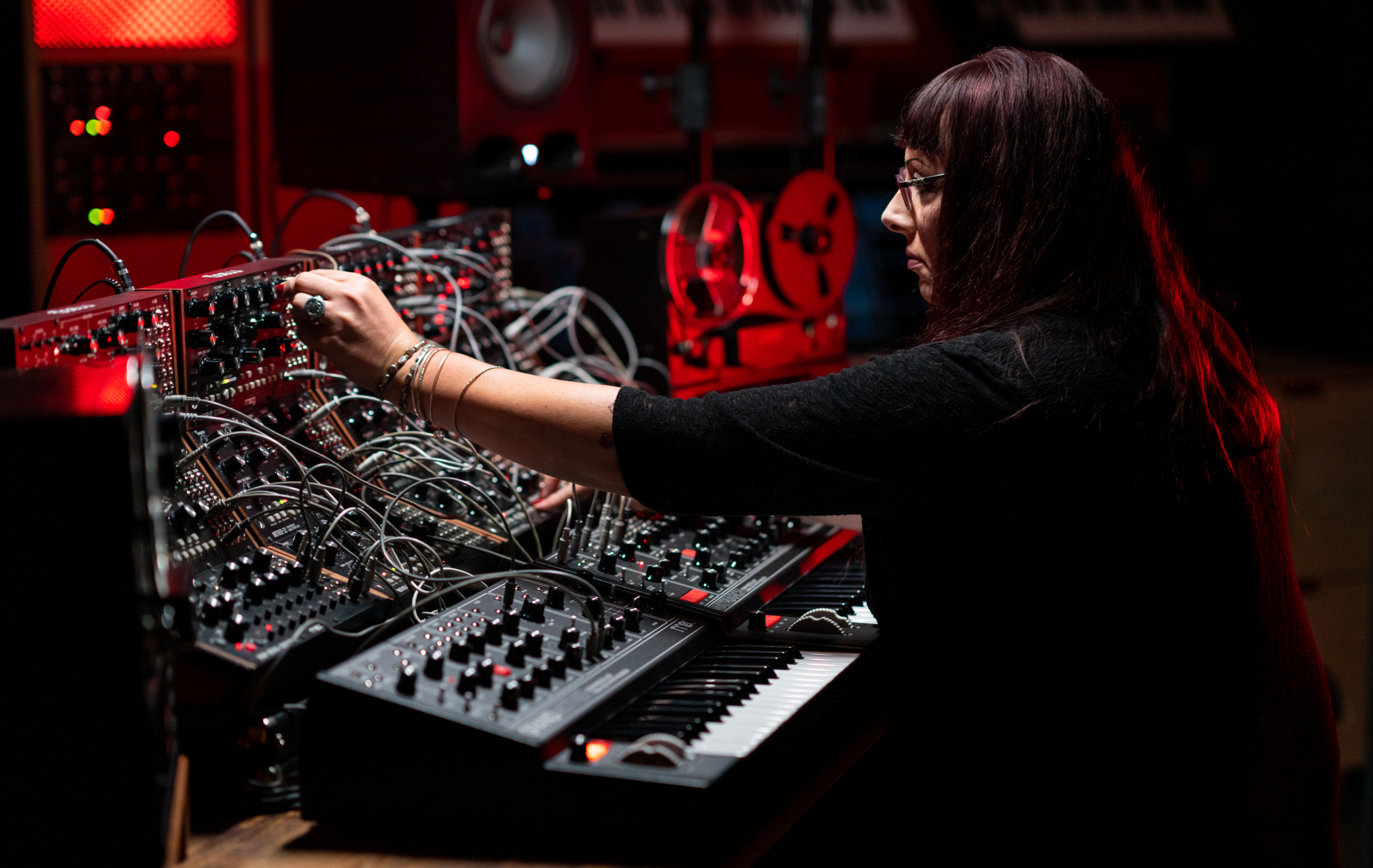 Master your Moog semi-modulars
Clear tutorials and inspiring patches cover each of these Moog instruments in detail…
Explore the Mother-32, DFAM, Subharmonicon, Grandmother, and Matriarch with detailed patch ideas, explained modular concepts, and inspiration from 30 interviews with modular artists and Moog designers.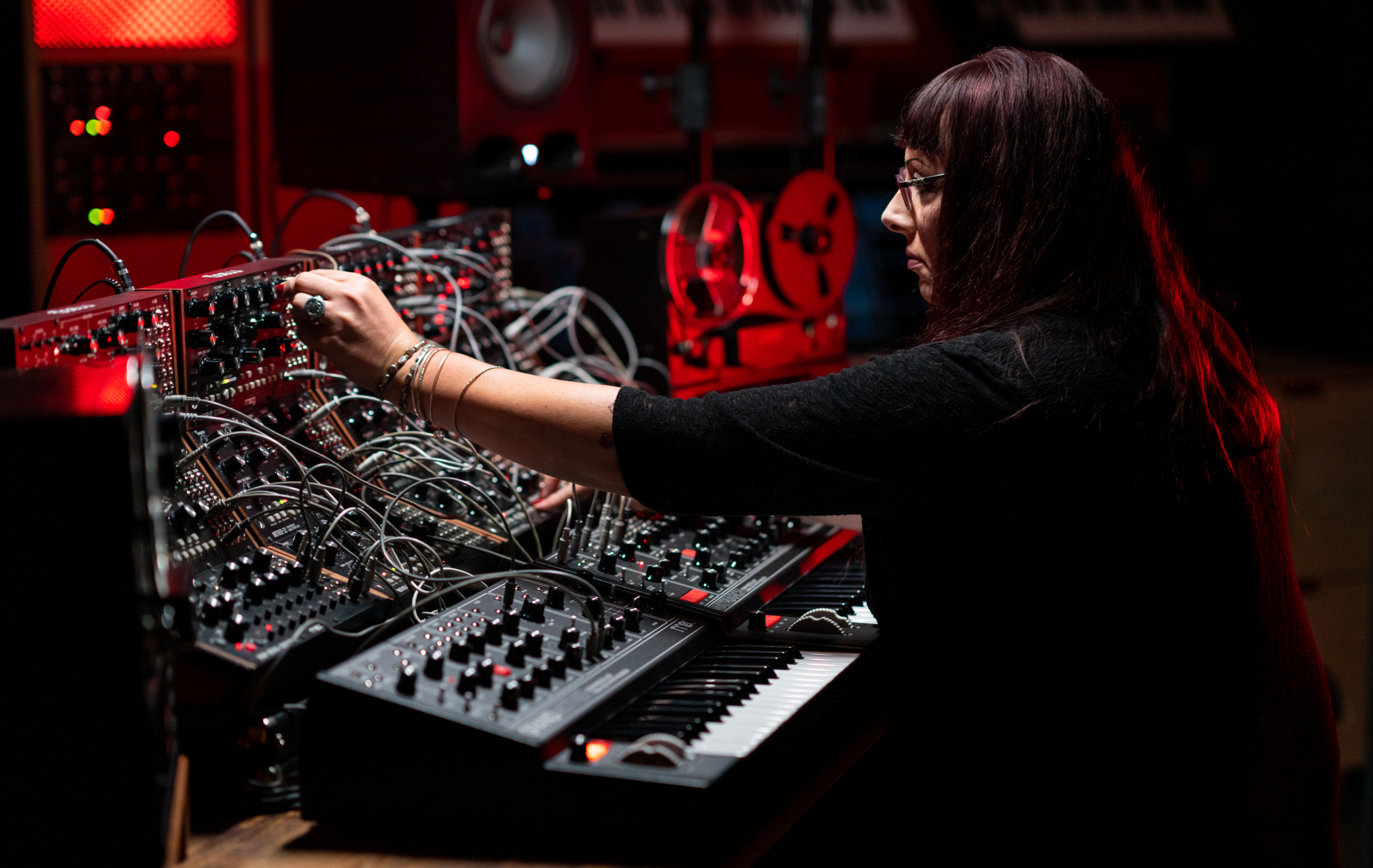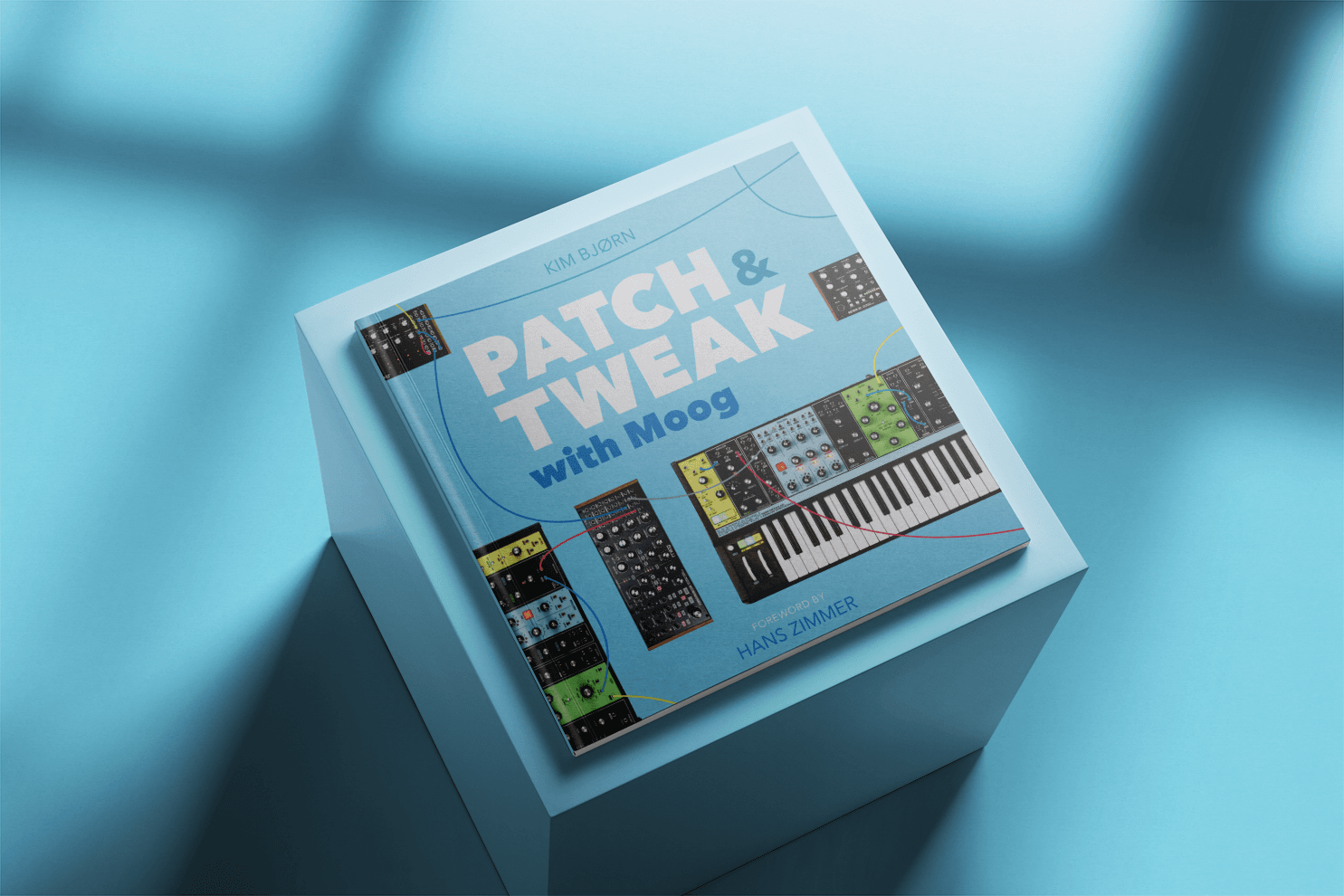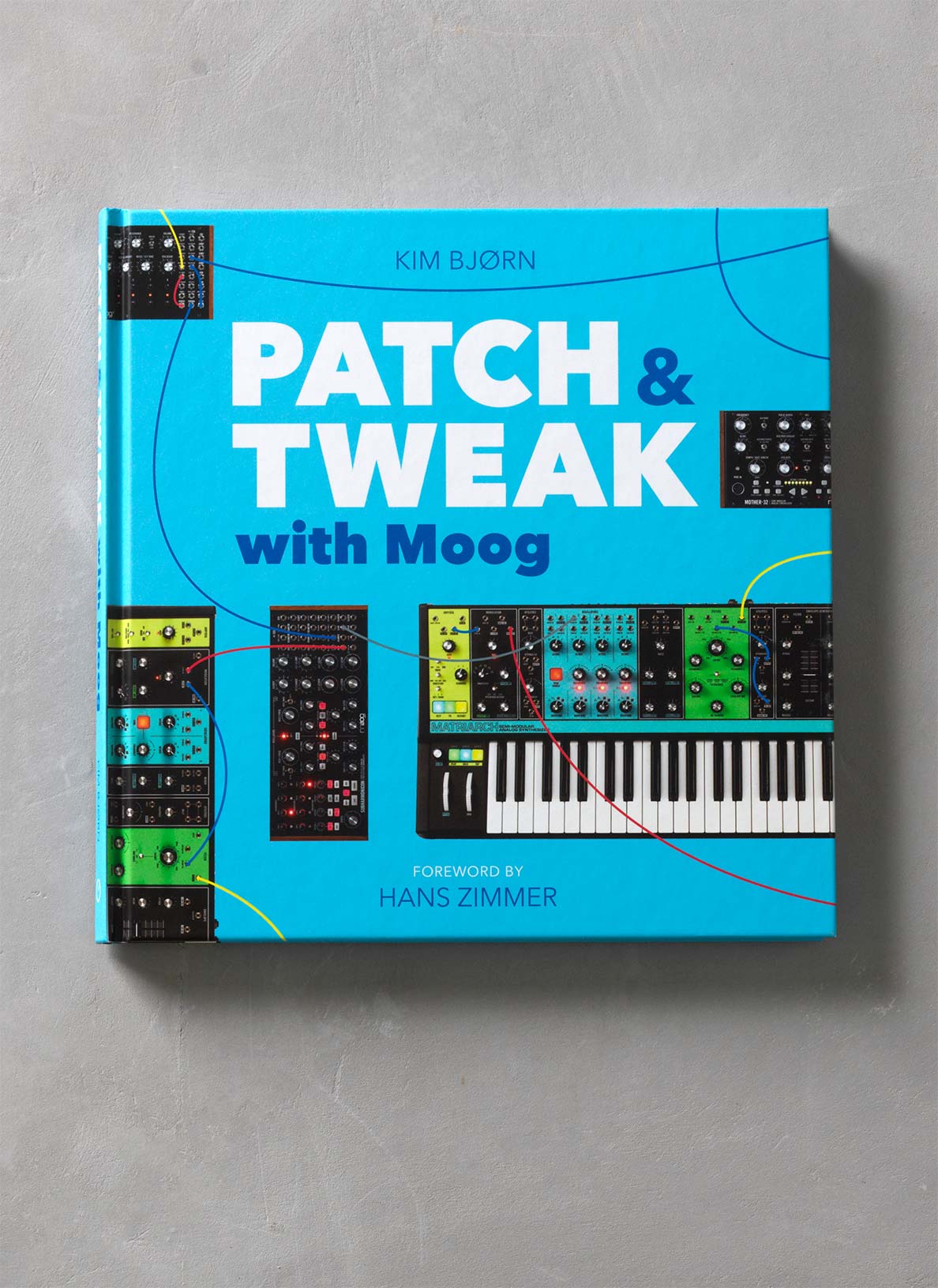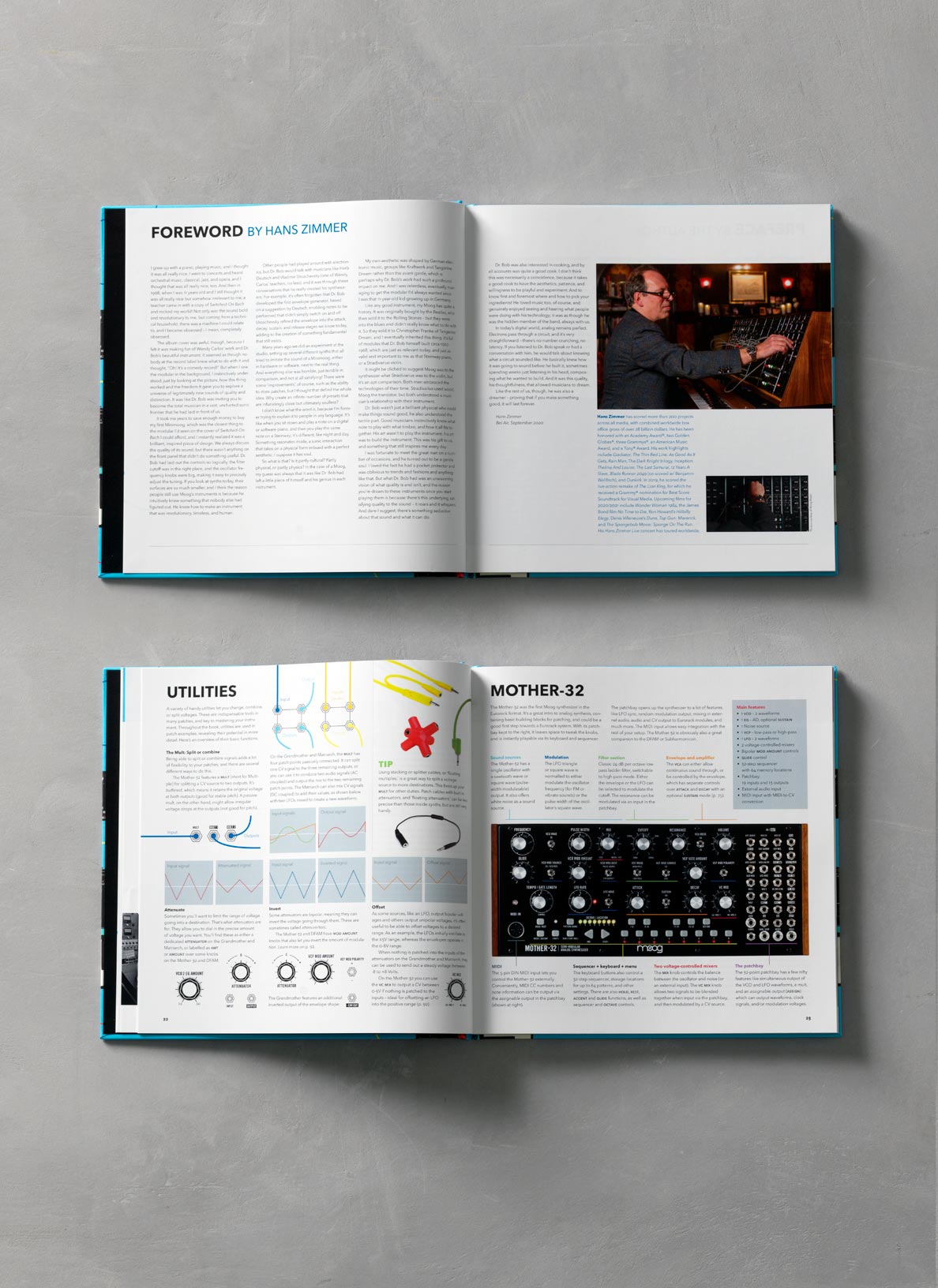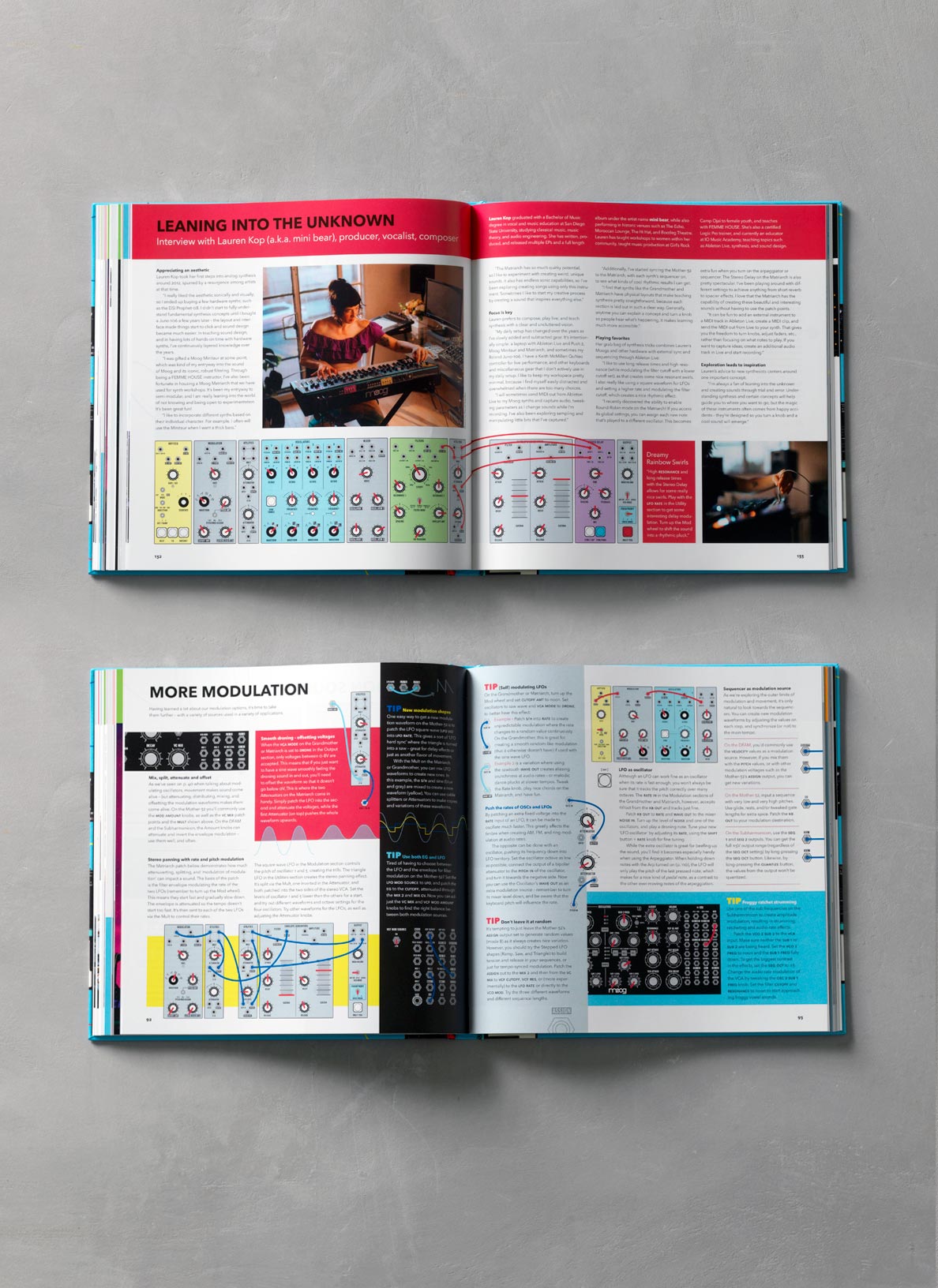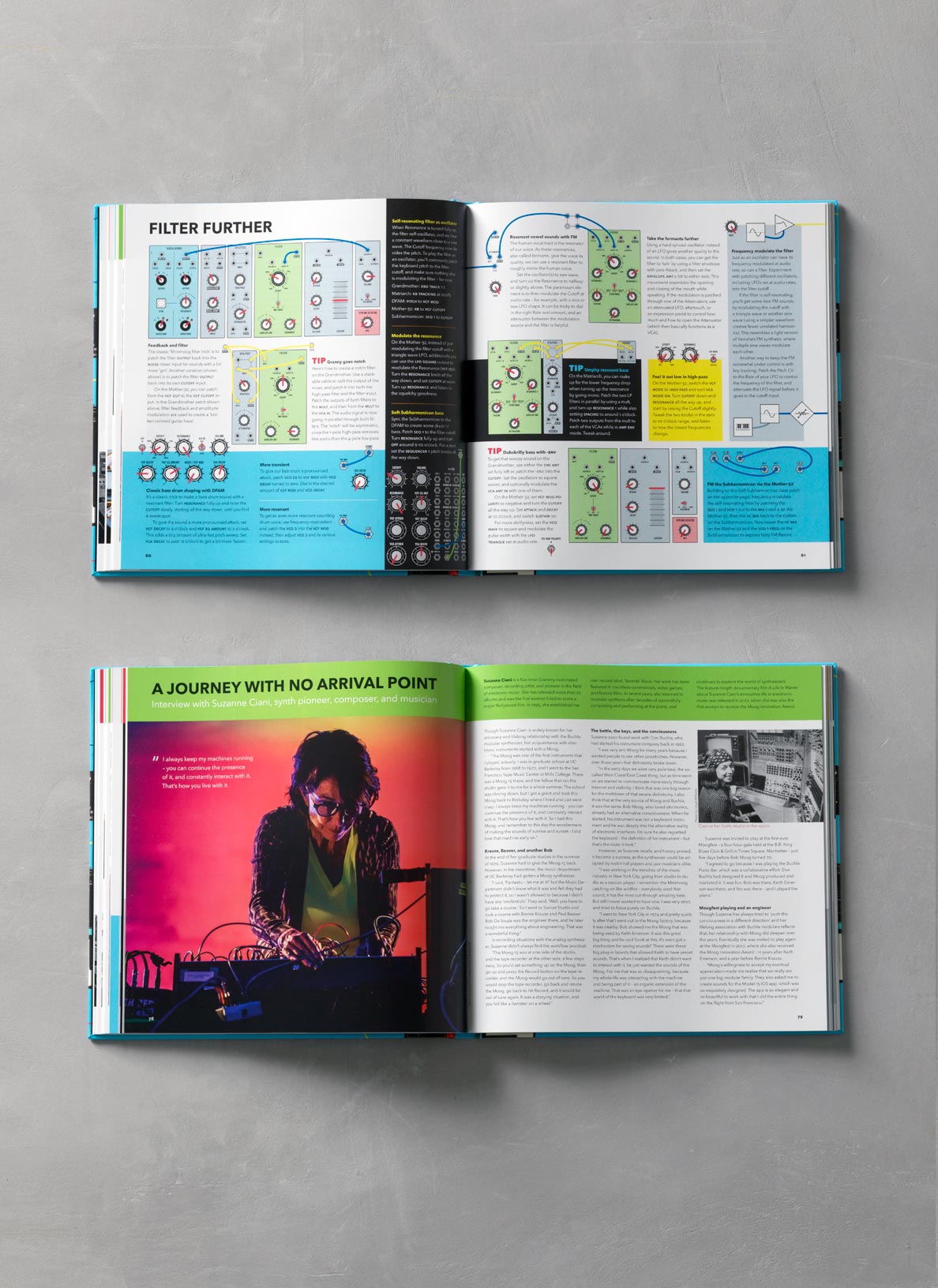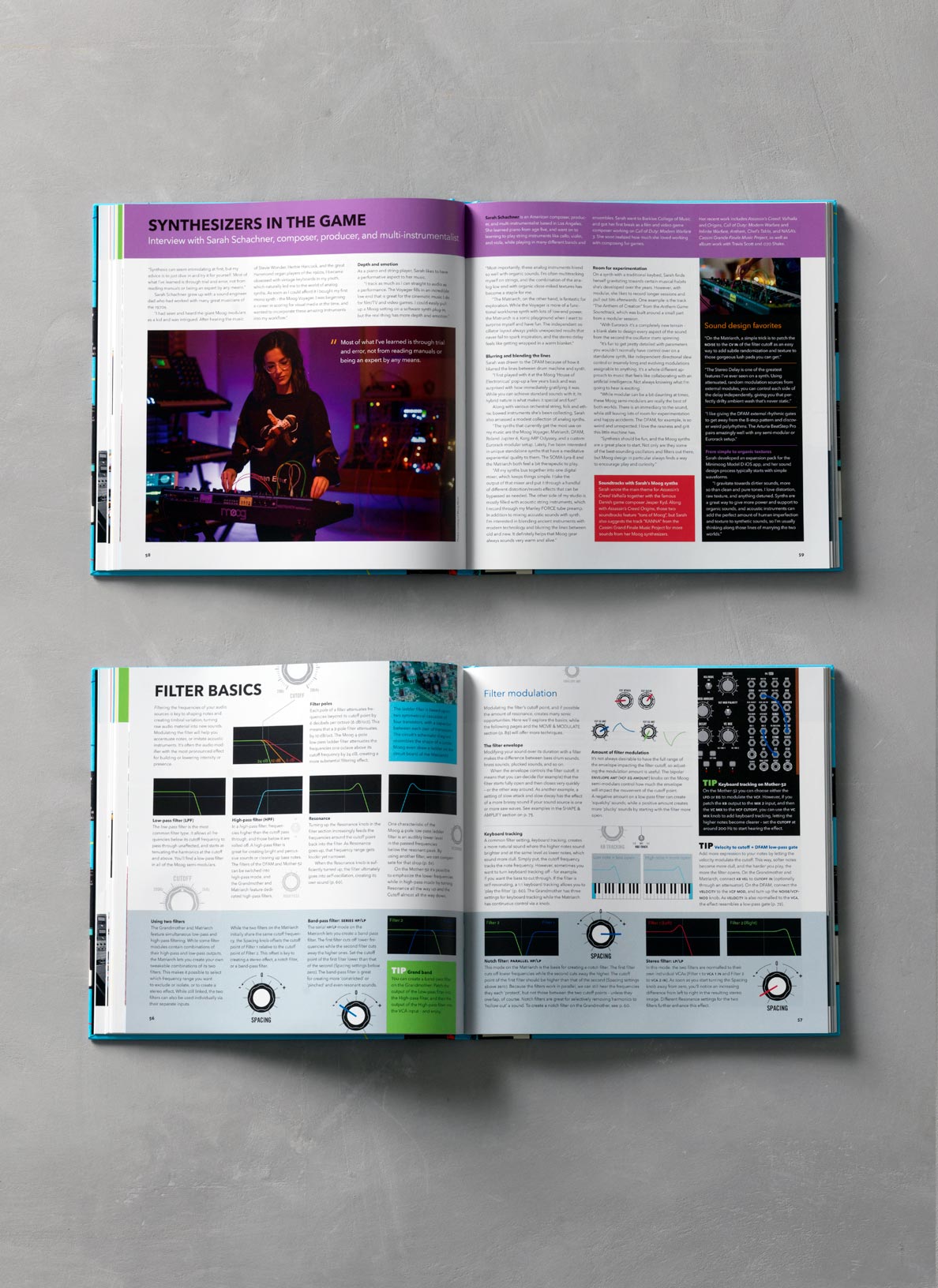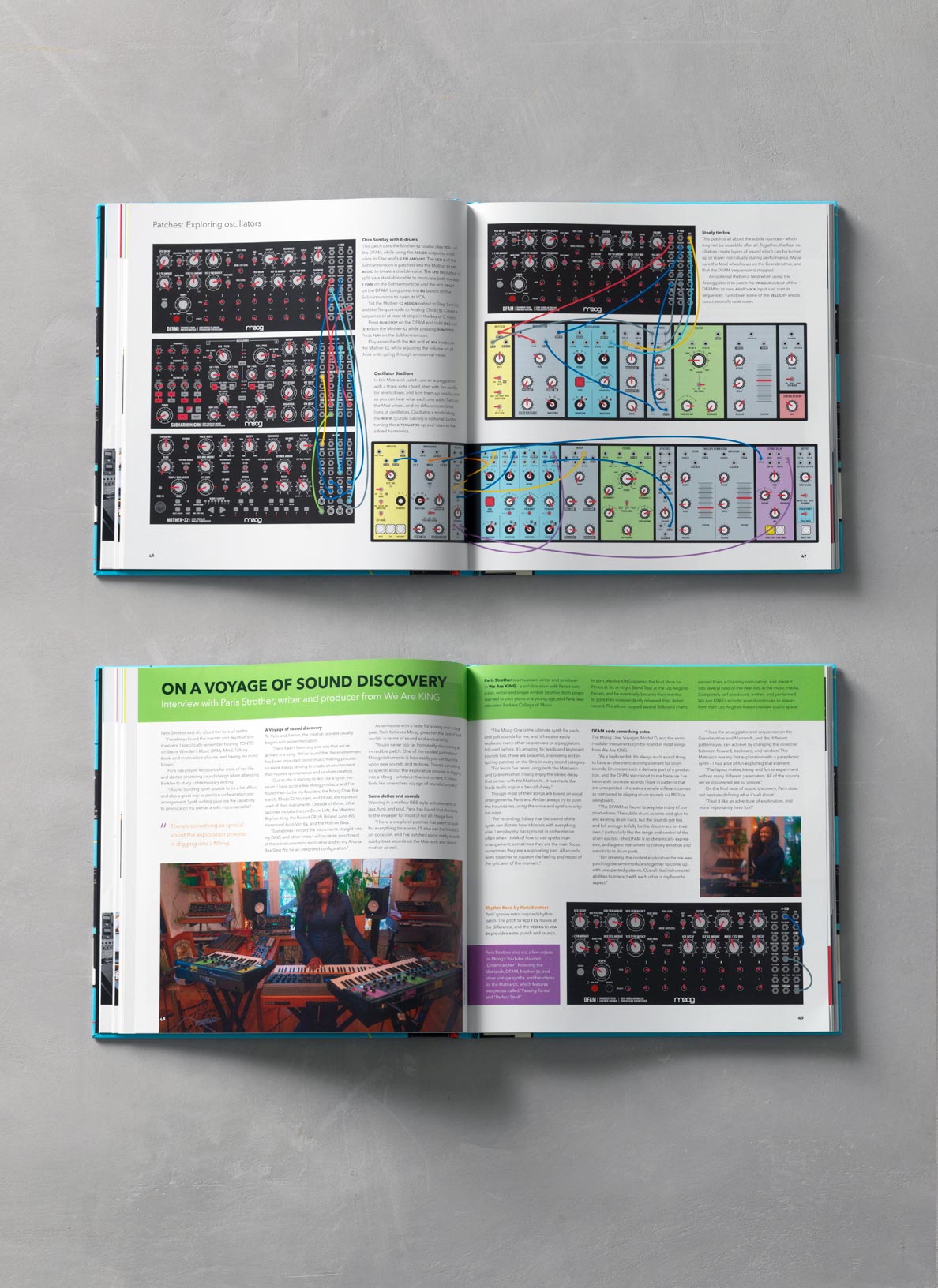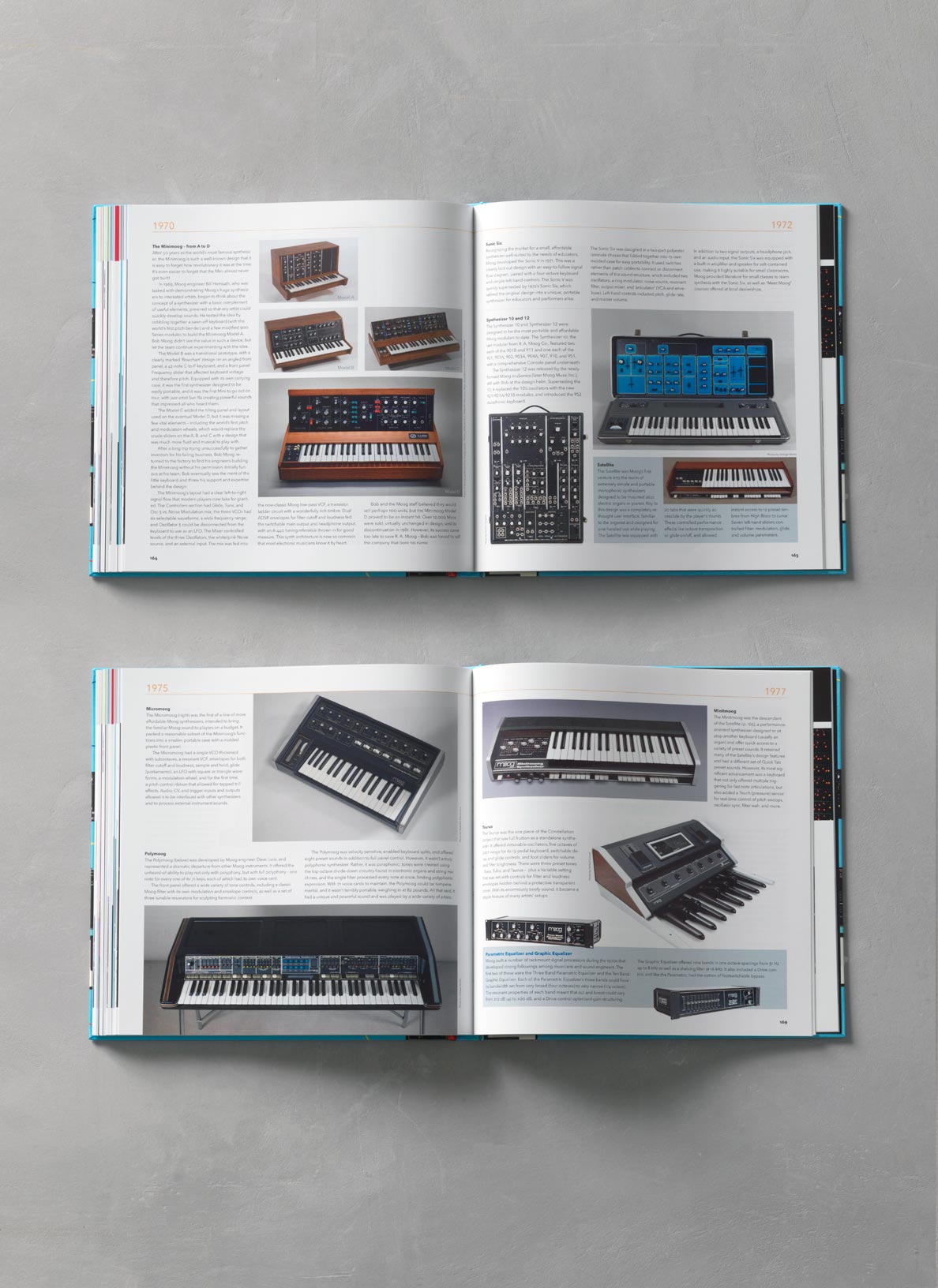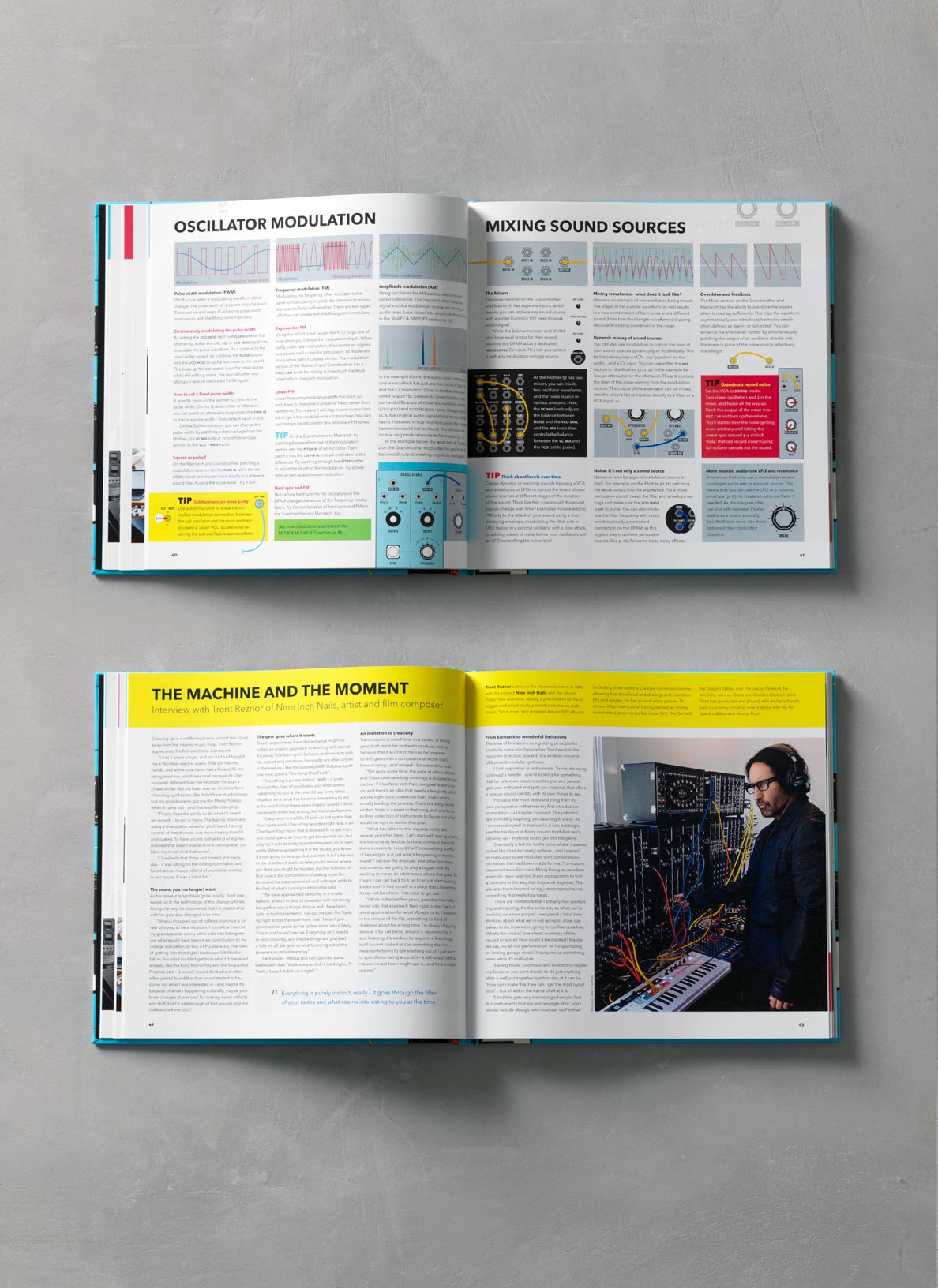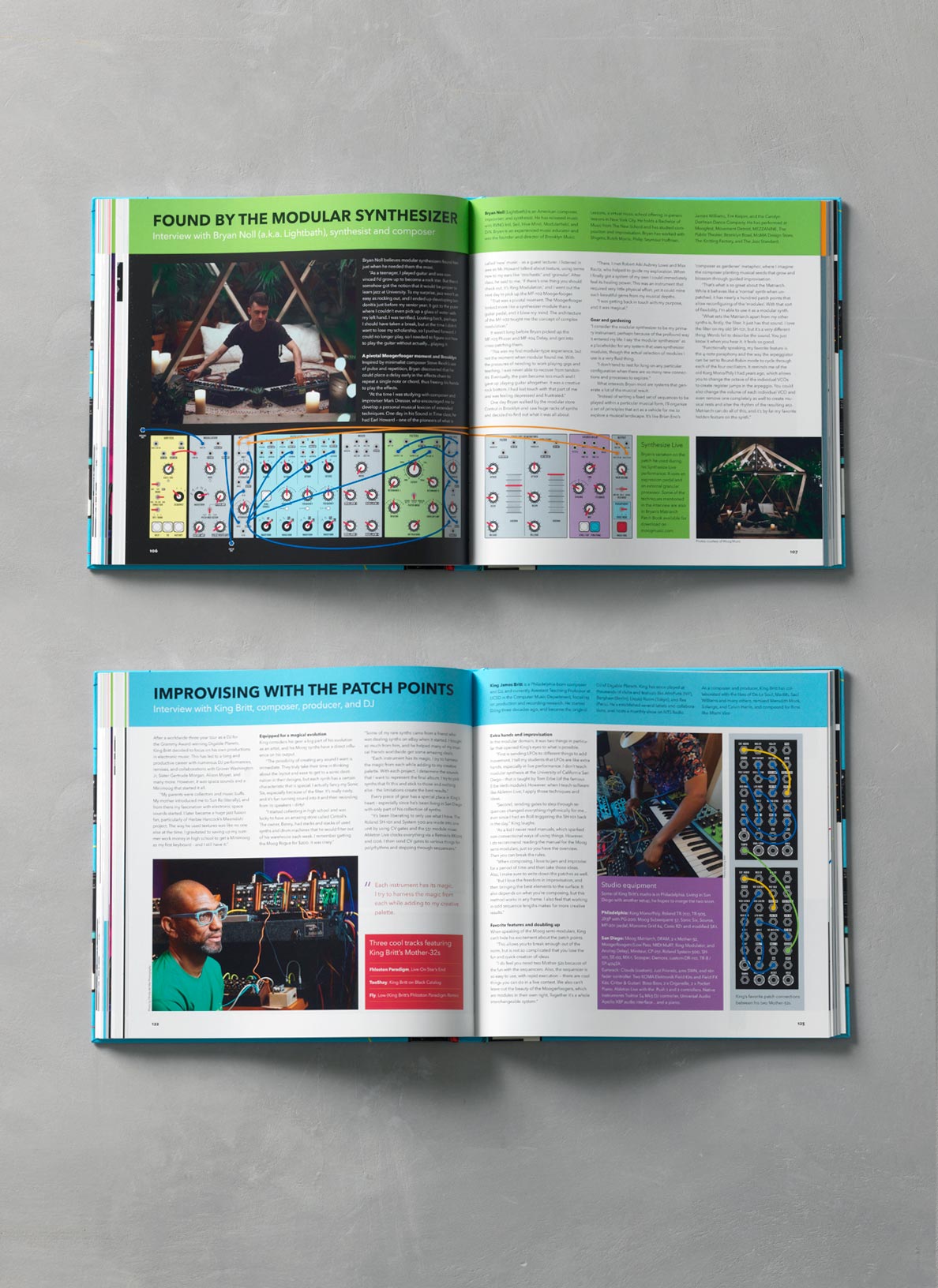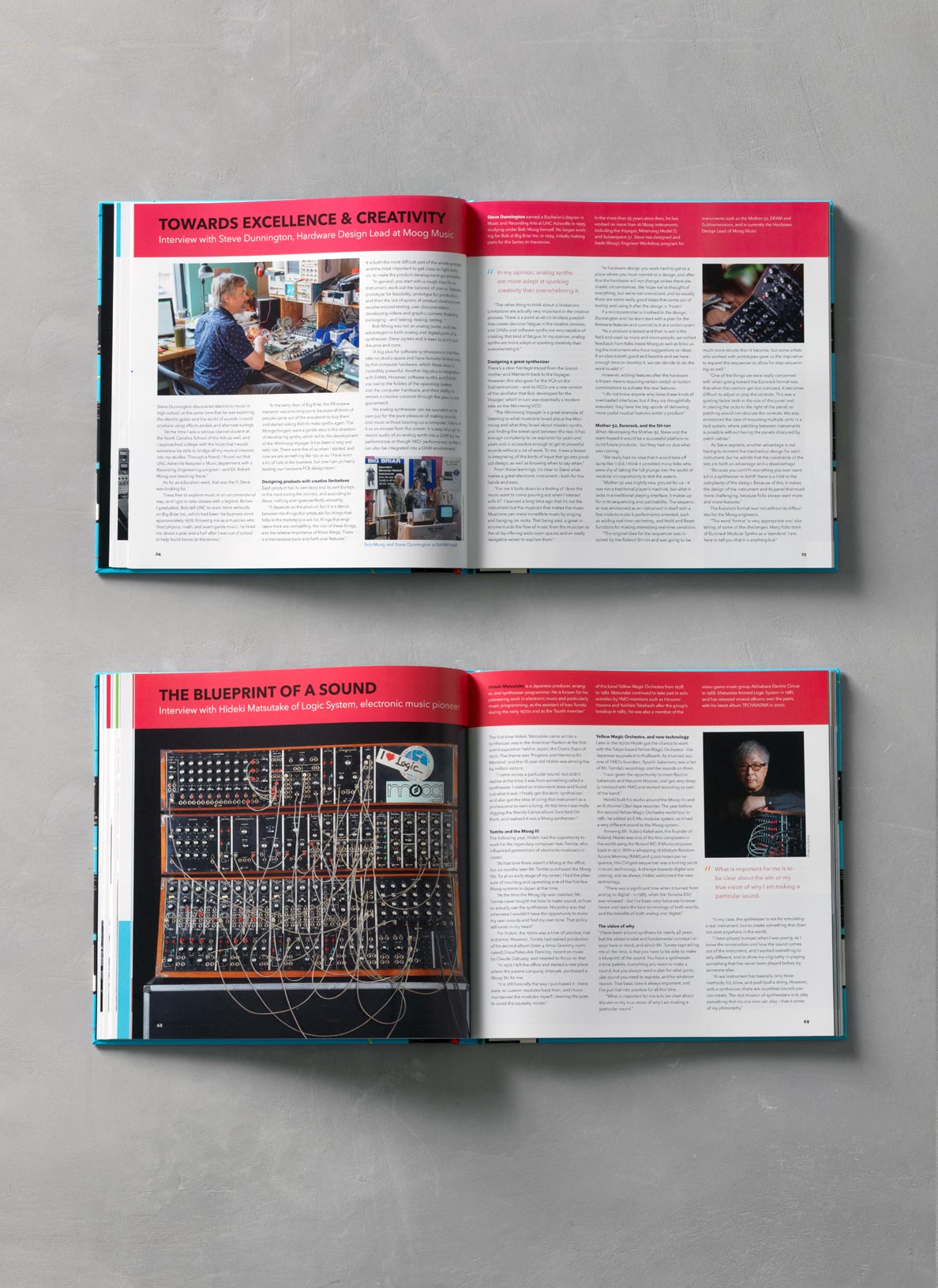 Shipping
The normal shipping time varies according to where you are in the world. If you're in the US, UK, and Europe, you should receive your package within 3-8 workdays.

If you're in Canada, Australia and the rest of the world, it usually takes between 6-14 workdays.

However, shipping can take longer for remote areas and during peak season in November and December.

------
All customers in the US, UK, and Europe receive tracking information when ordering on this site. If you haven't received tracking information within three workdays after your order, please check your spam filter to see if the tracking info is there. Otherwise, please contact us. If you live outside the US, UK, and EU there is a small chance, you will not get tracking info. In that case, please contact us.
Because we've made special arrangements with our warehouses, to get the lowest possible prices on shipping, you're not able to choose shipping method. If we were shipping thousands of orders every month like big online retailers, we would probably provide more shipping options. But for now, we only have one option per country to secure simple and reliable shipping at a moderate cost.
We three warehouses in the US, UK, and Germany, to help us send out books. Books for customers located in America and the United Kingdom are sent directly from our local warehouses in the US and UK. The warehouse in the UK also ships to Canada and Japan. Customers located in Europe and the rest of the world receive books from our warehouse in Germany.
If you've received a damaged book, please contact us with your order number and photos of the damage(s) and damaged packaging, and we'll look into it.
Description of the book
Interviews with artists
Details of the content
Mentioned in




Meet the Artists
Dive into their inspiring stories, discover their unique creative processes, and witness the masterpieces they've brought to life.
Hans Zimmer

Trent Reznor

Sarah Schachner

Daniel Miller

Paris Strother (We Are King)

And many others...
Hans Zimmer has scored more than 200 projects across all media, with combined worldwide box office gross of over 28 billion dollars. He has been honored with an Academy Award®, two Golden Globes®, three Grammys®, an American Music Award, and a Tony® Award. His work highlights include Gladiator, The Thin Red Line, As Good As It Gets, Rain Man, The Dark Knight trilogy, Inception, Thelma And Louise, The Last Samurai, 12 Years A Slave, Blade Runner 2049 (co-scored w/ Benjamin Wallfisch), and Dunkirk. In 2019, he scored the live-action remake of The Lion King, for which he received a Grammy® nomination for Best Score Soundtrack for Visual Media. Upcoming films for 2020/2021 include Wonder Woman 1984, the James Bond film No Time to Die, Ron Howard's Hillbilly Elegy, Denis Villeneuve's Dune, Top Gun: Maverick, and The Spongebob Movie: Sponge On The Run. His Hans Zimmer Live concert has toured worldwide.
Trent Reznor came on the electronic scene in 1989 with his project Nine Inch Nails and the album Pretty Hate Machine, setting a precendent for hardedged and emotionally powerful electronic rock music. Since then, he's released eleven NIN albums (including three under a Creative Commons license, allowing free download and sharing) and countless EPs and singles. He has scored video games, TV shows (Watchmen (2019) having earned an Emmy nomination), and movies like Gone Girl, The Girl with the Dragon Tattoo, and The Social Network, for which he won an Oscar and Golden Globe in 2011. Trent has produced and played with multiple bands, and is currently creating new material with his frequent collaborator Atticus Ross.
Sarah Schachner is an American composer, producer, and multi instrumentalist based in Los Angeles. She learned piano from age five, and went on to learning to play string instruments like cello, violin, and viola, while playing in many different bands and ensembles. Sarah went to Berklee College of Music and got her first break as a film and video game composer working on Call of Duty: Modern Warfare 3. She soon realized how much she loved working with composing for games. Her recent work includes Assassin's Creed: Valhalla and Origins, Call of Duty: Modern Warfare and Infinite Warfare, Anthem, Chef's Table, and NASA's Cassini Grande Finale Music Project, as well as album work with Travis Scott and 070 Shake.
Daniel Miller is a British music producer, musician, and the founder of Mute Records, launched in 1978. Since then, Mute has grown into a global group of companies and today, as ever, Miller remains heavily focused on Mute's creative output. Once influenced by punk, he's used new music technology at all times. A legend in the world of synthesis, Miller has worked with artists such as Depeche Mode, Nick Cave and the Bad Seeds, Erasure, Yazoo, Moby, New Order, and Goldfrapp. In recent years he has picked up DJing again, and has been playing regular techno sets worldwide – including Sonar, ENTER at Space in Ibiza, ADE in Amsterdam, Electron festival, LEAF festival, Berghain in Berlin, and Culture Box in Copenhagen.
Paris Strother is a musician, writer and producer in We Are KING – a collaboration with Paris's twin sister, writer and singer Amber Strother. Both sisters learned to play piano at a young age, and Paris later attended Berklee College of Music. In 2011, We Are KING opened the final show for Prince at his 21-Night Stand Tour at the Los Angeles Forum, and he eventually became their mentor. In 2016 they independently released their debut record. The album topped several Billboard charts, earned them a Grammy nomination, and made it into several best-of-the year lists in the music media. Completely self-produced, written, and performed, We Are KING's eclectic sound continues to stream from their Los Angeles-based creative studio space.
Michael Stein and Kyle Dixon, King Britt, Suzanne Ciani, Mark Isham, Hannes Bieger, Daedelus, Woo York, Hideki Matsutake, Bana Haffar, Lisa Bella Donna, Noir Et Blanc Vie, LP Giobbi, Mylar Melodies, Lightbath, Danzmini bear, Drum & Lace, Therminal C, Adrian Younge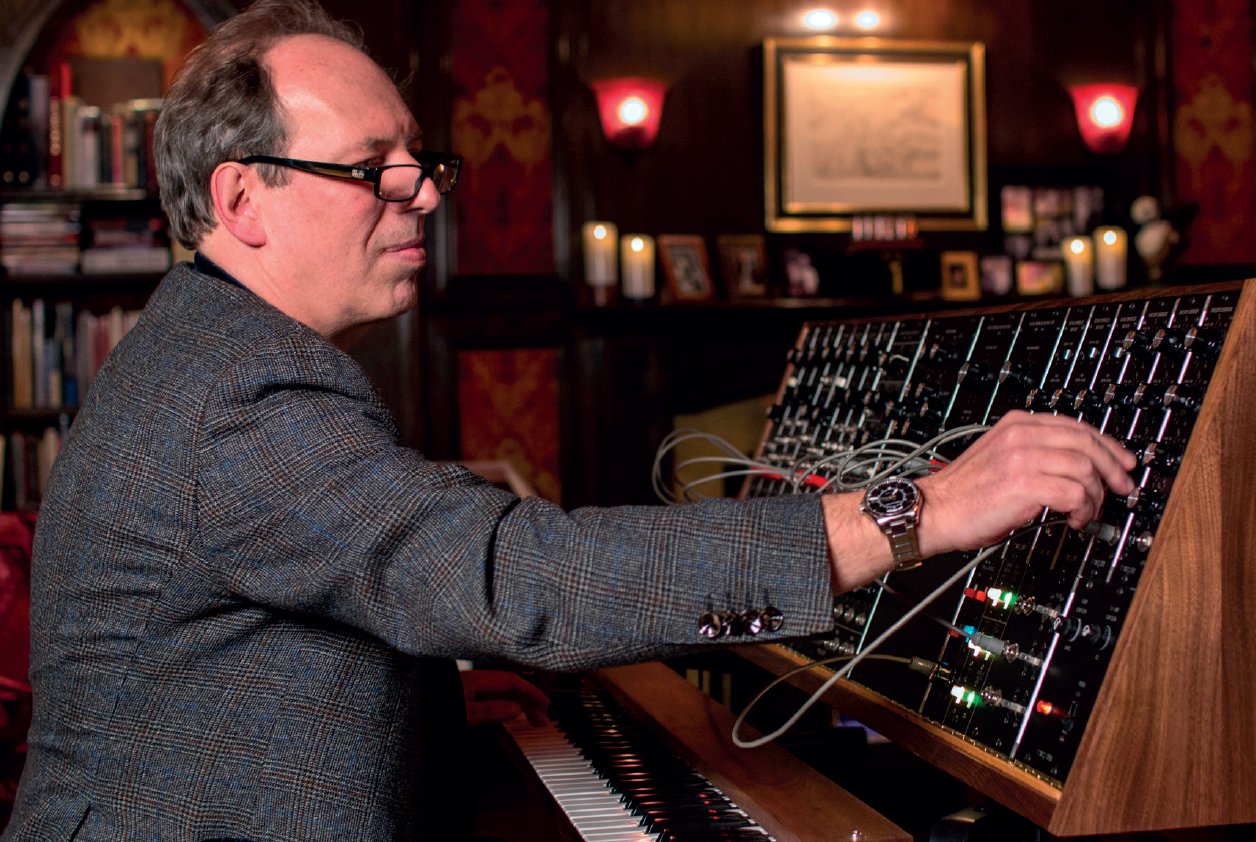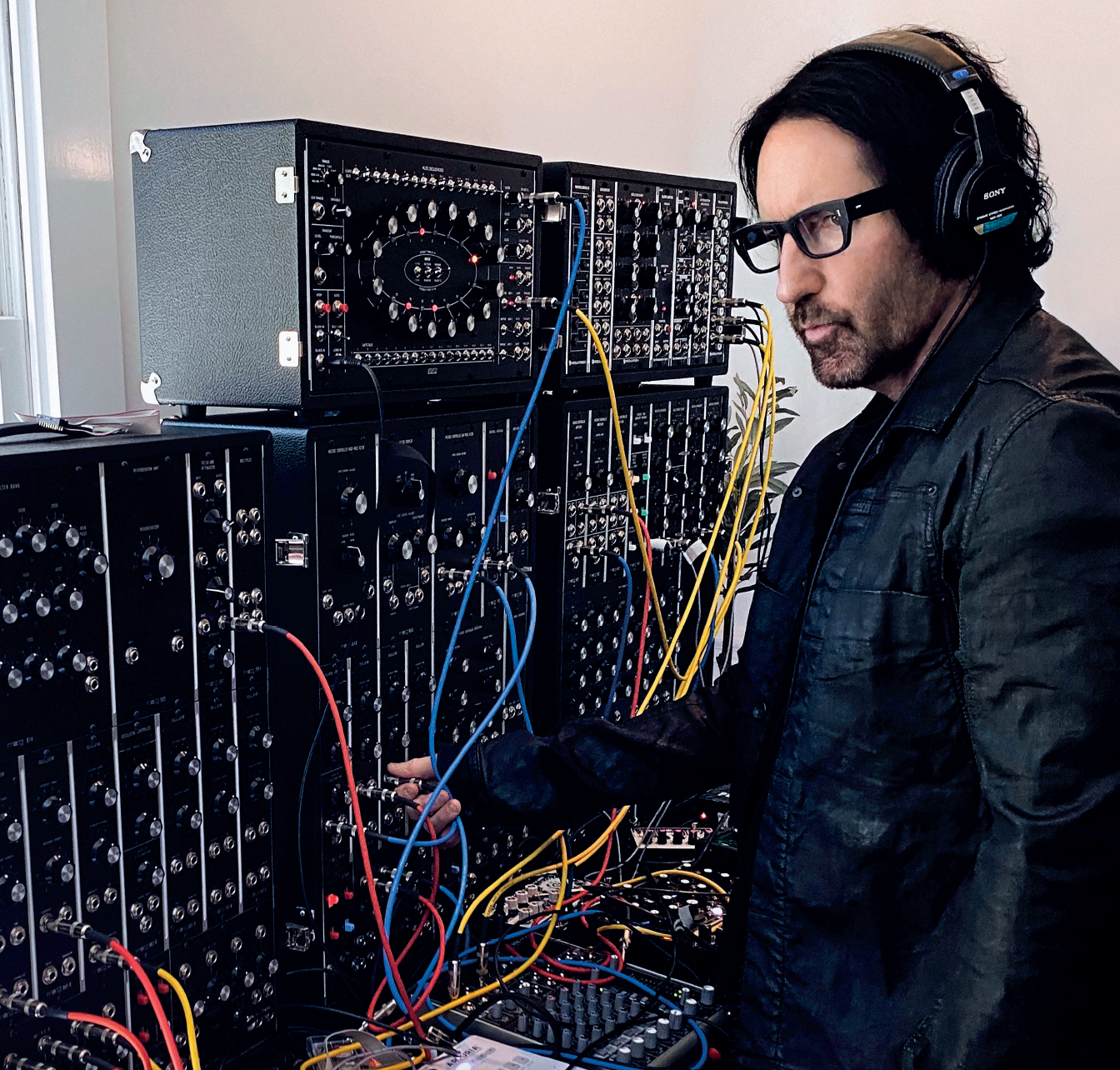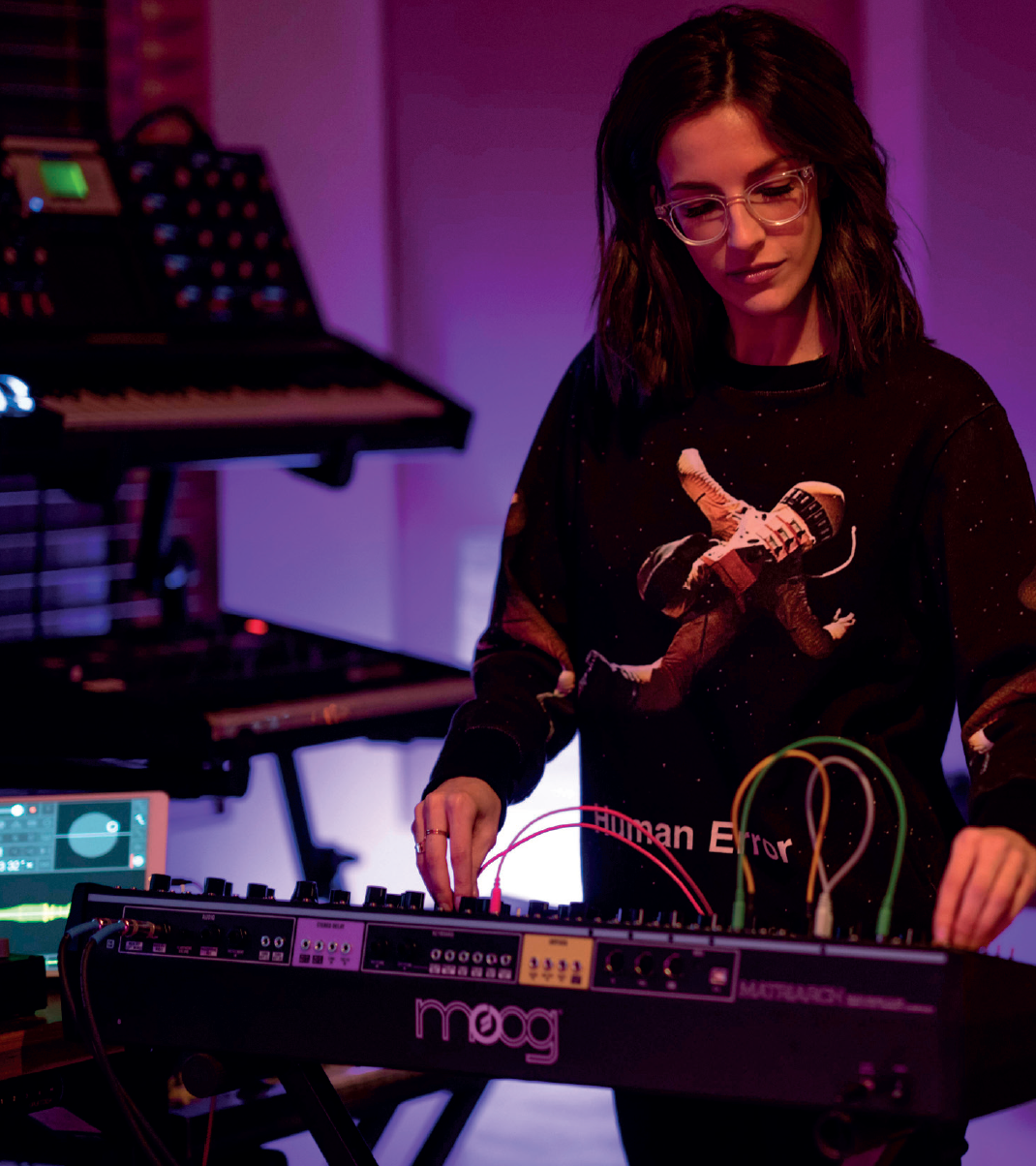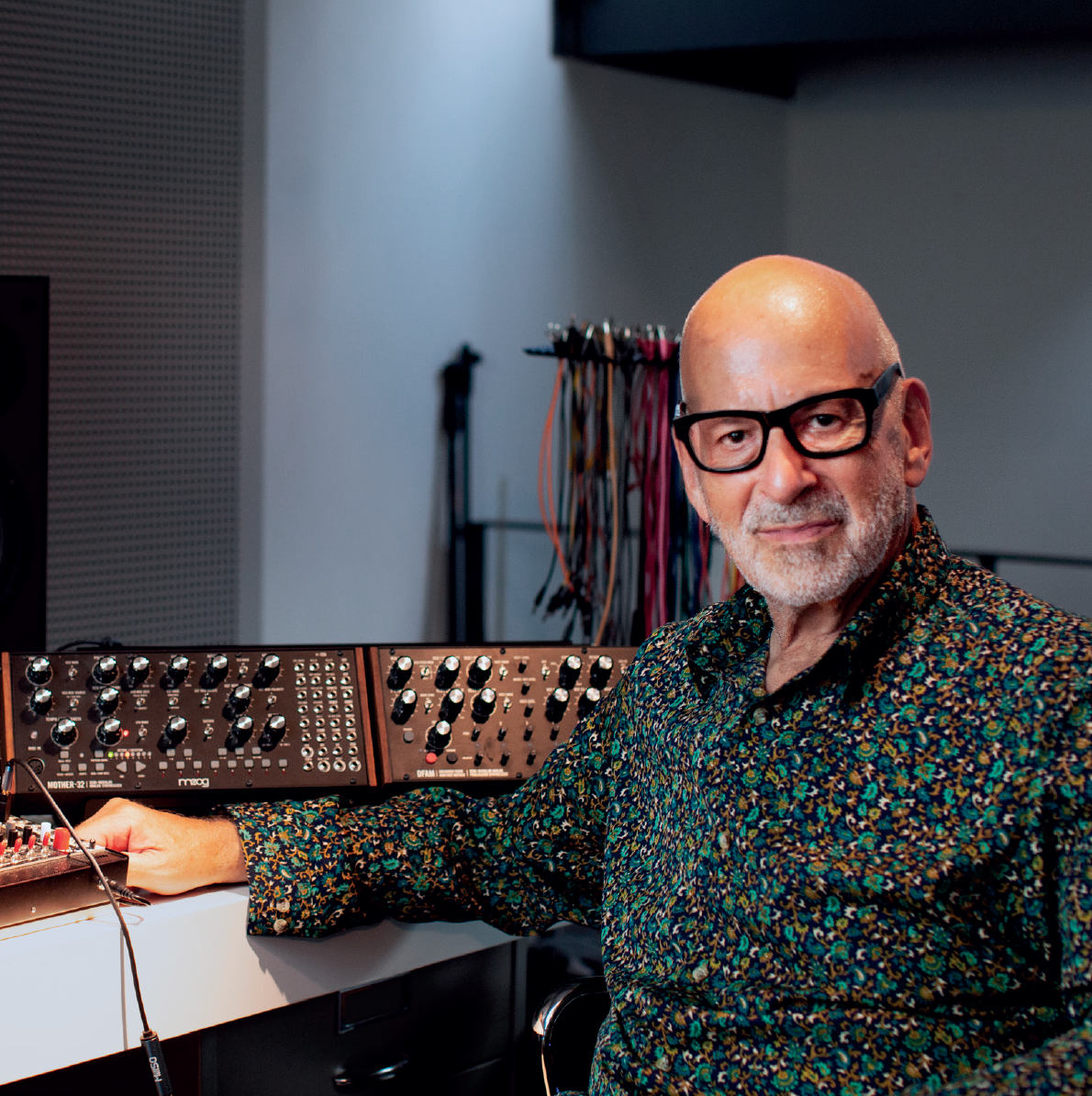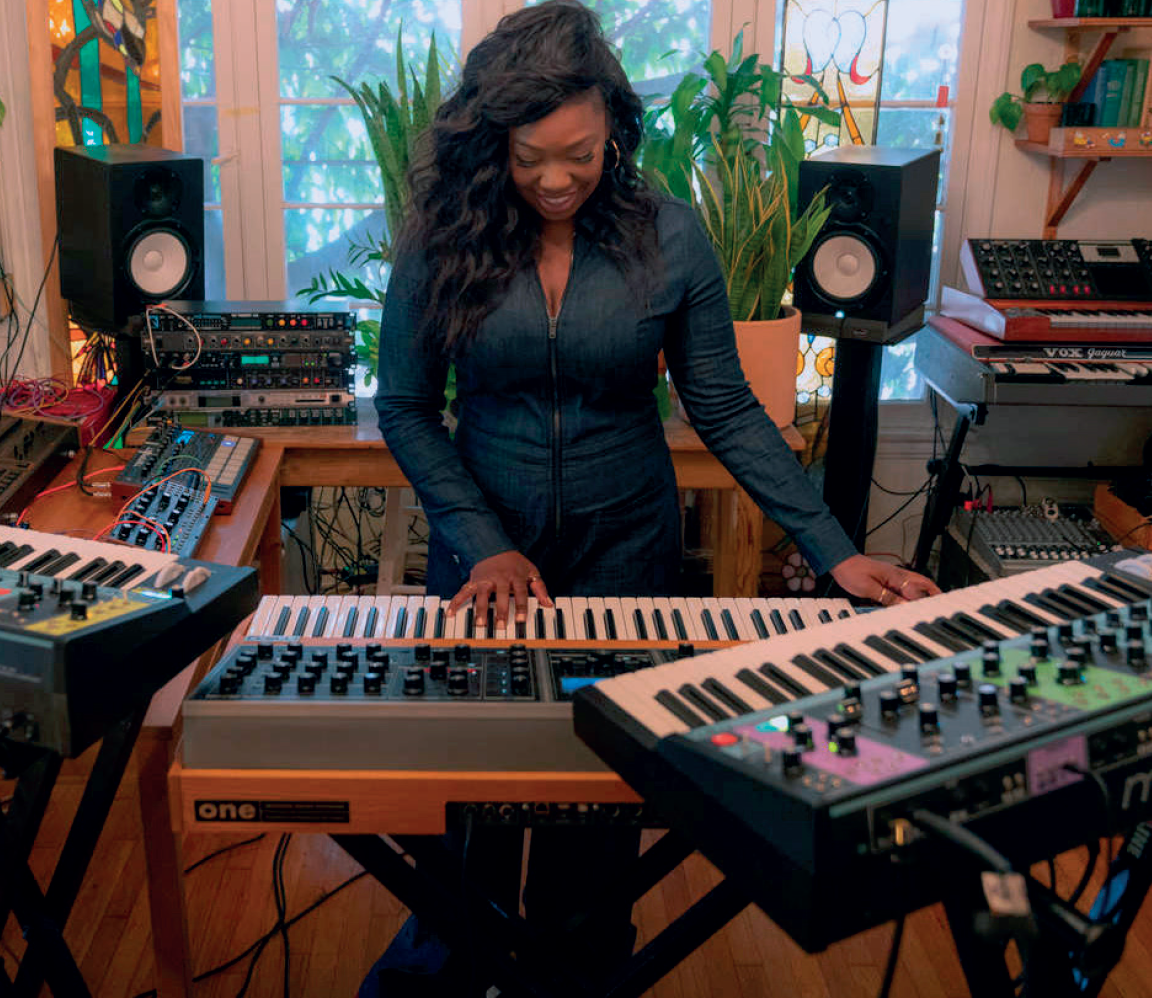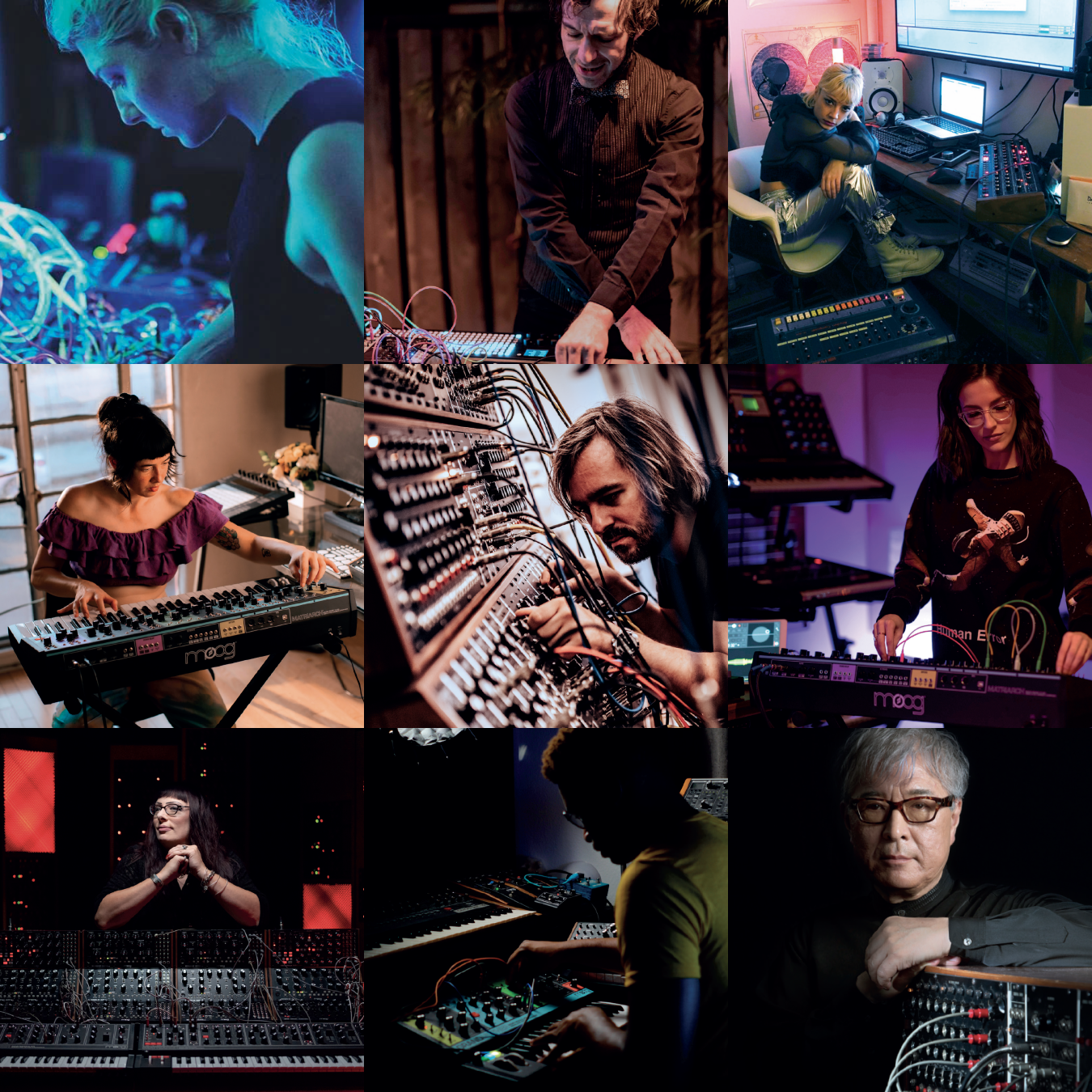 Have a look inside!
Below you can have an exclusive sneak peak into the book: PATCH & TWEAK with MOOG. Prepare to be captivated as you enter the world within these pages. Take a moment to begin your exploration and uncover the enchanting magic that awaits you within the pages of this remarkable book.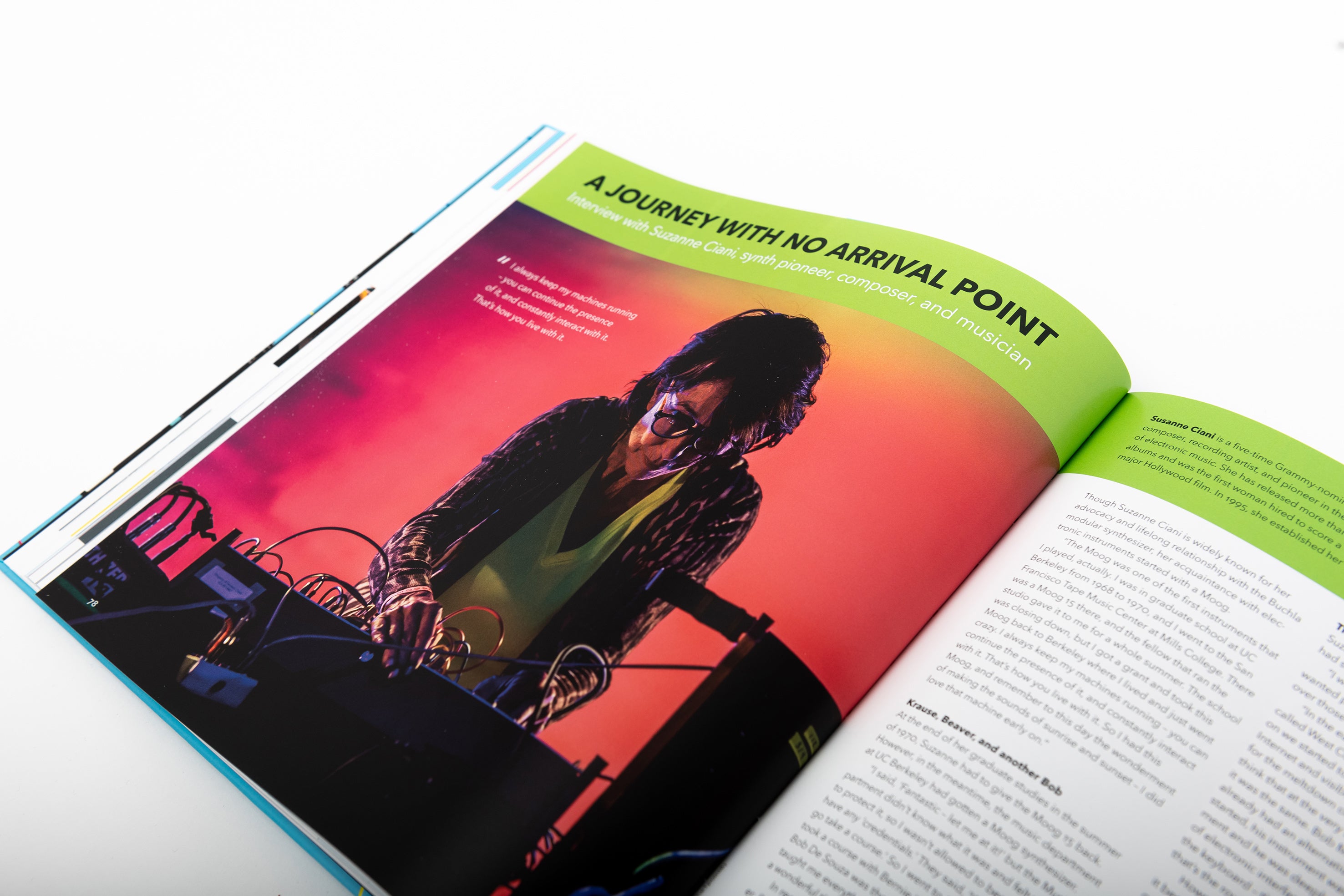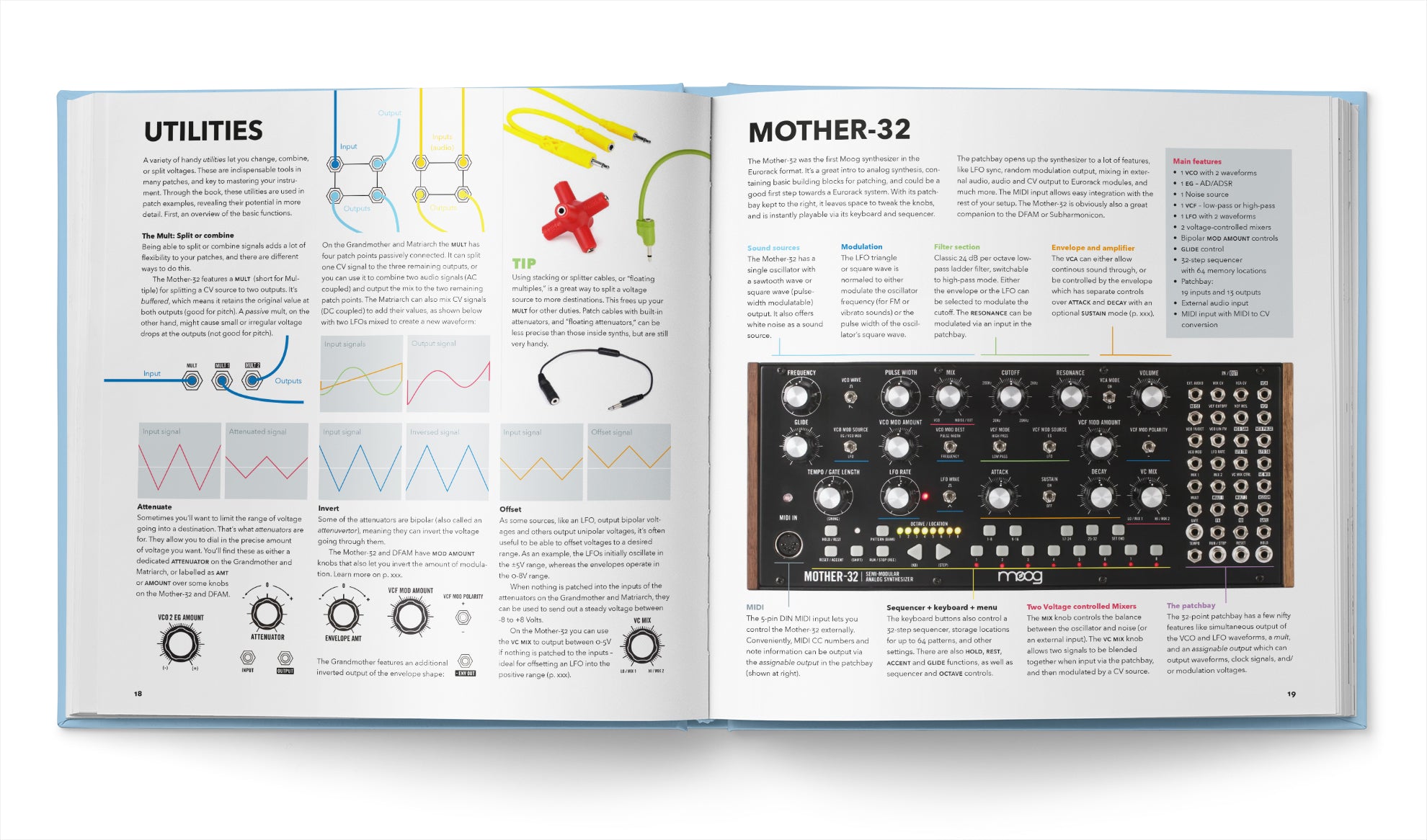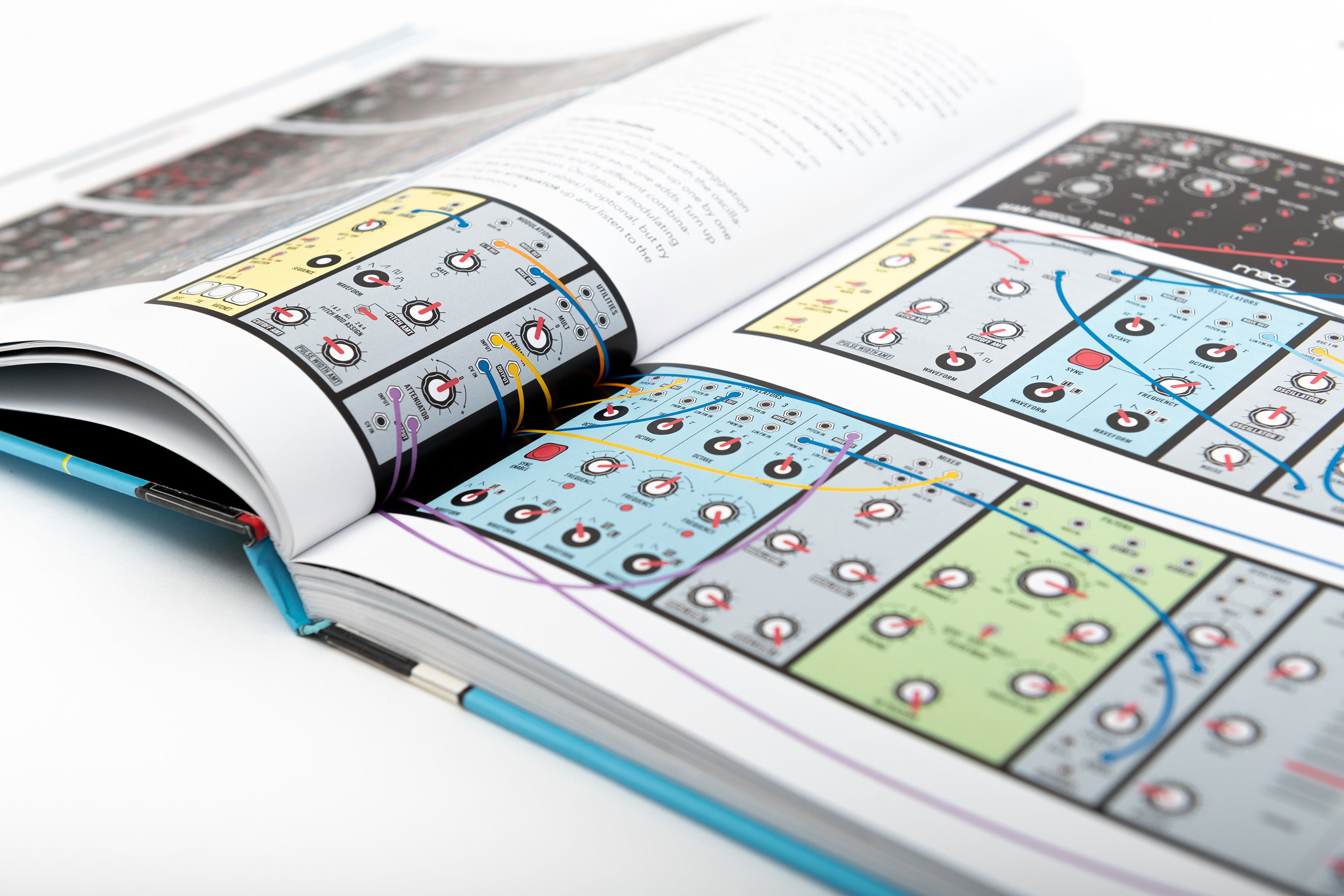 Deep-dive into Moog's semi-modulars
Explore the possibilities of five Moog semi-modular synthesizers: the Mother-32, DFAM, Subharmonicon, Grandmother, and Matriarch
Specific patches and tips
Clear tutorials and inspiring patches cover each of these Moog instruments in detail – then combine them with one another and with third-party modules to expand their power.
Explore Moog and their artists
Get inspiration from the 30 interviews with artists and Moog designers, and discover the story of Bob Moog, Moog Music, and a comprehensive Moog product timeline.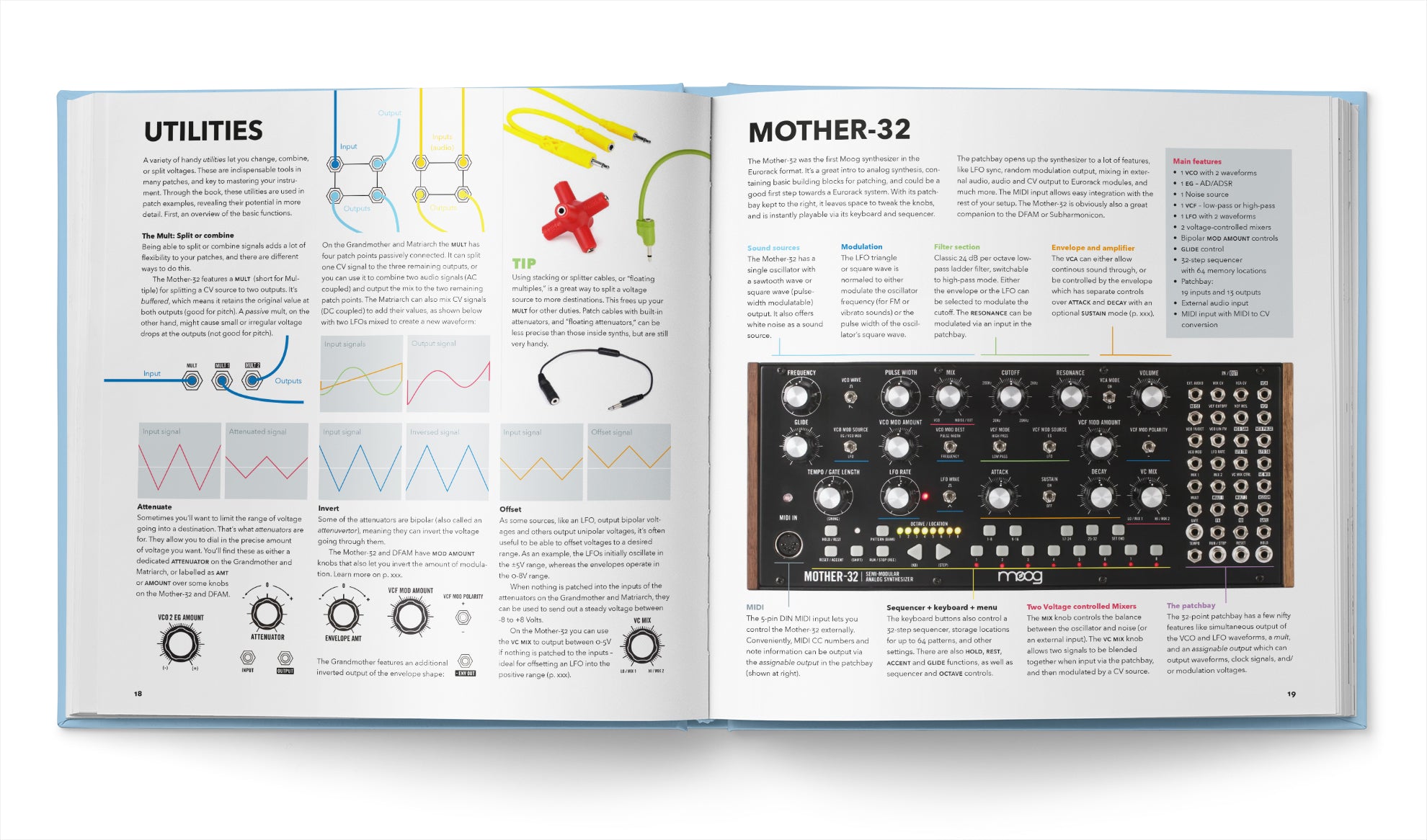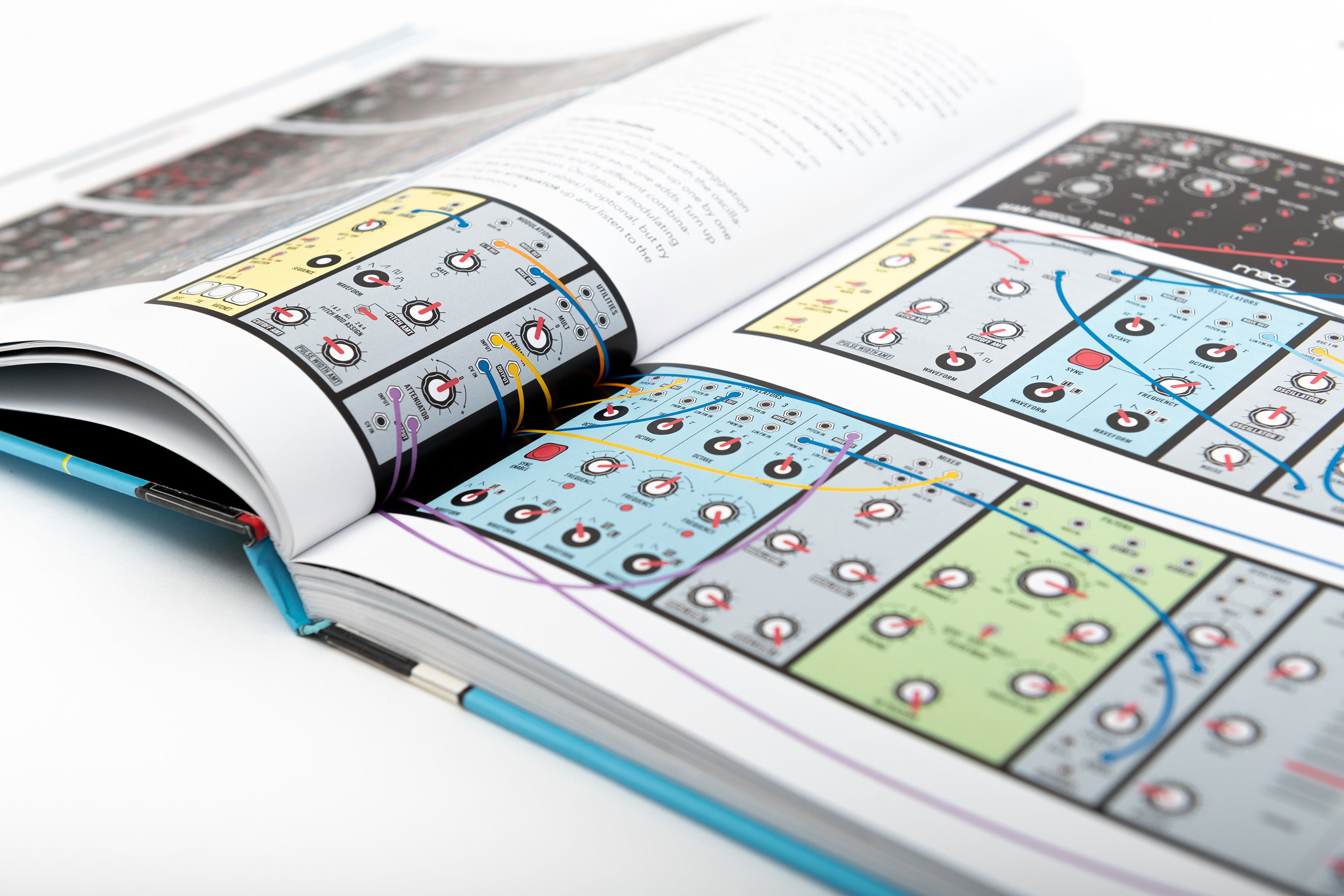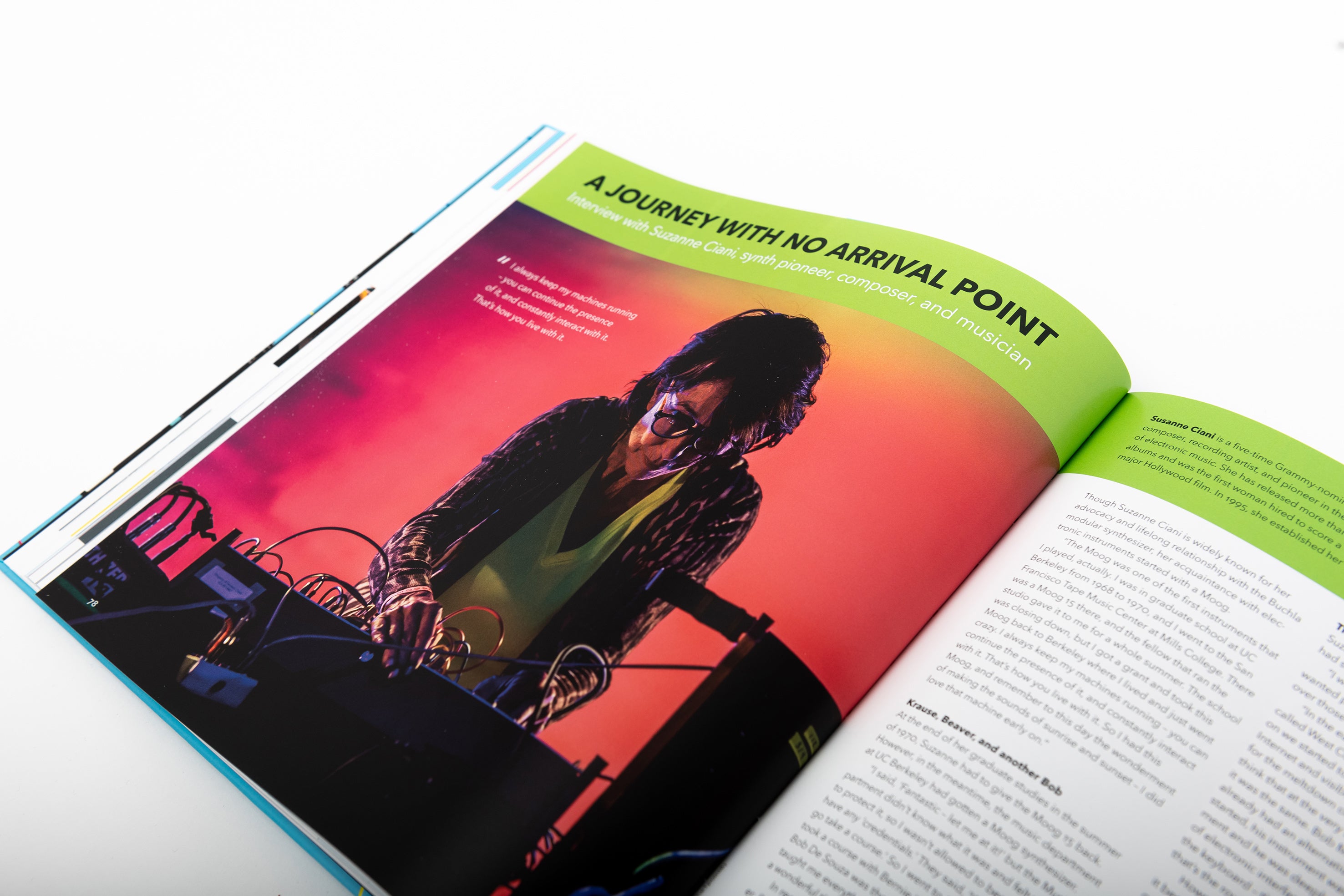 GRAB THE SET OF BOOKS AND SAVE!
All About Modular
Regular price

€165,00

Sale price

€148,50
Discover the definitive "modular bible" PATCH & TWEAK, a comprehensive guide that will elevate your understanding of modular synthesis, providing you with the inspiration and knowledge needed to kickstart your system or maximize the potential of your current setup.
Immerse yourself in the captivating world of Moog, KORG, and ARP synthesis history with our specialized titles, which focus on semi-modular synthesis. Unleash your creativity as you learn how to expertly patch their remarkable semi-modular synths.
Don't miss this opportunity to dive into the fascinating universe of modular synthesis! Join countless others who have already benefited from these invaluable resources. Grab the full modular bundle now and experience a world of limitless sonic possibilities.