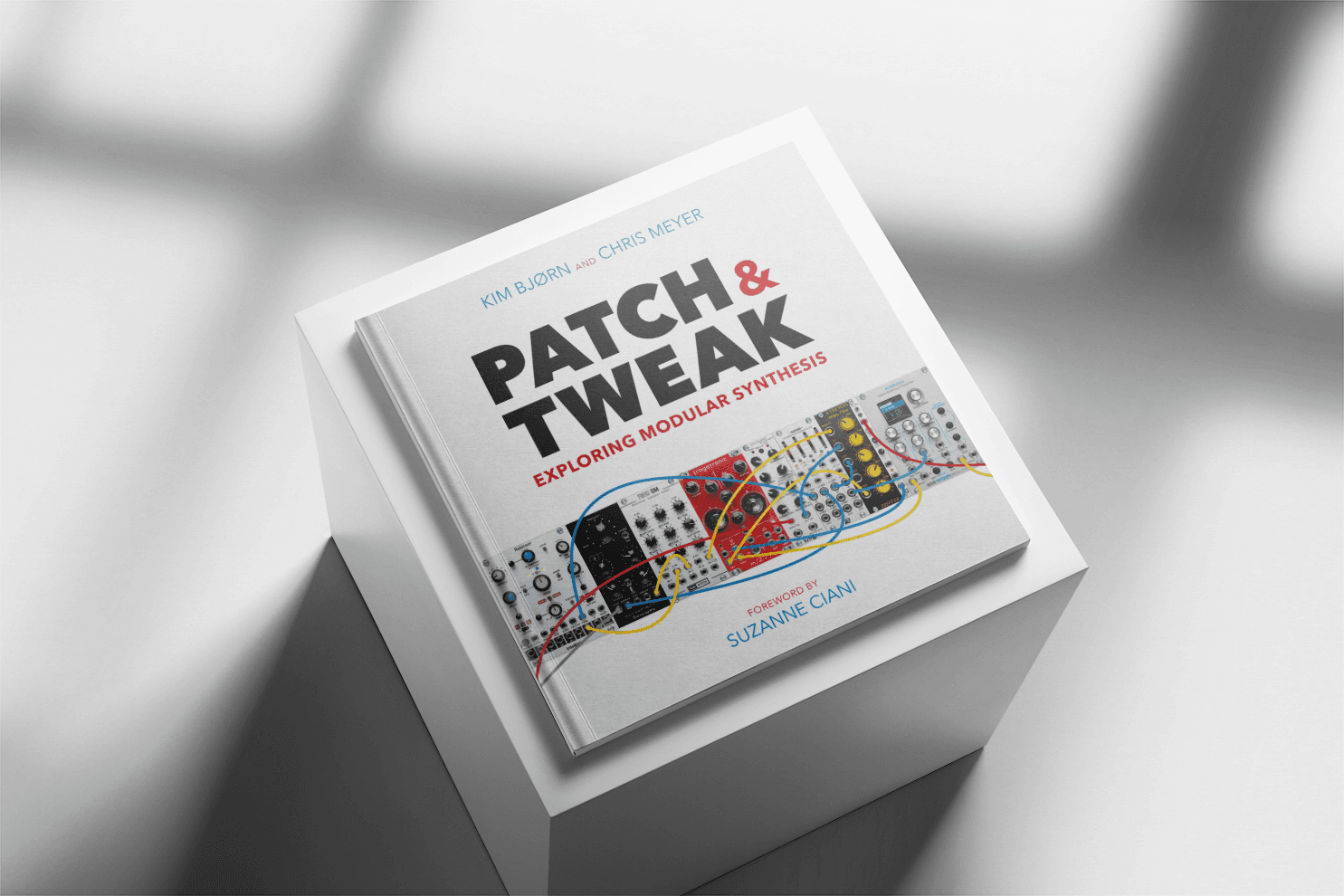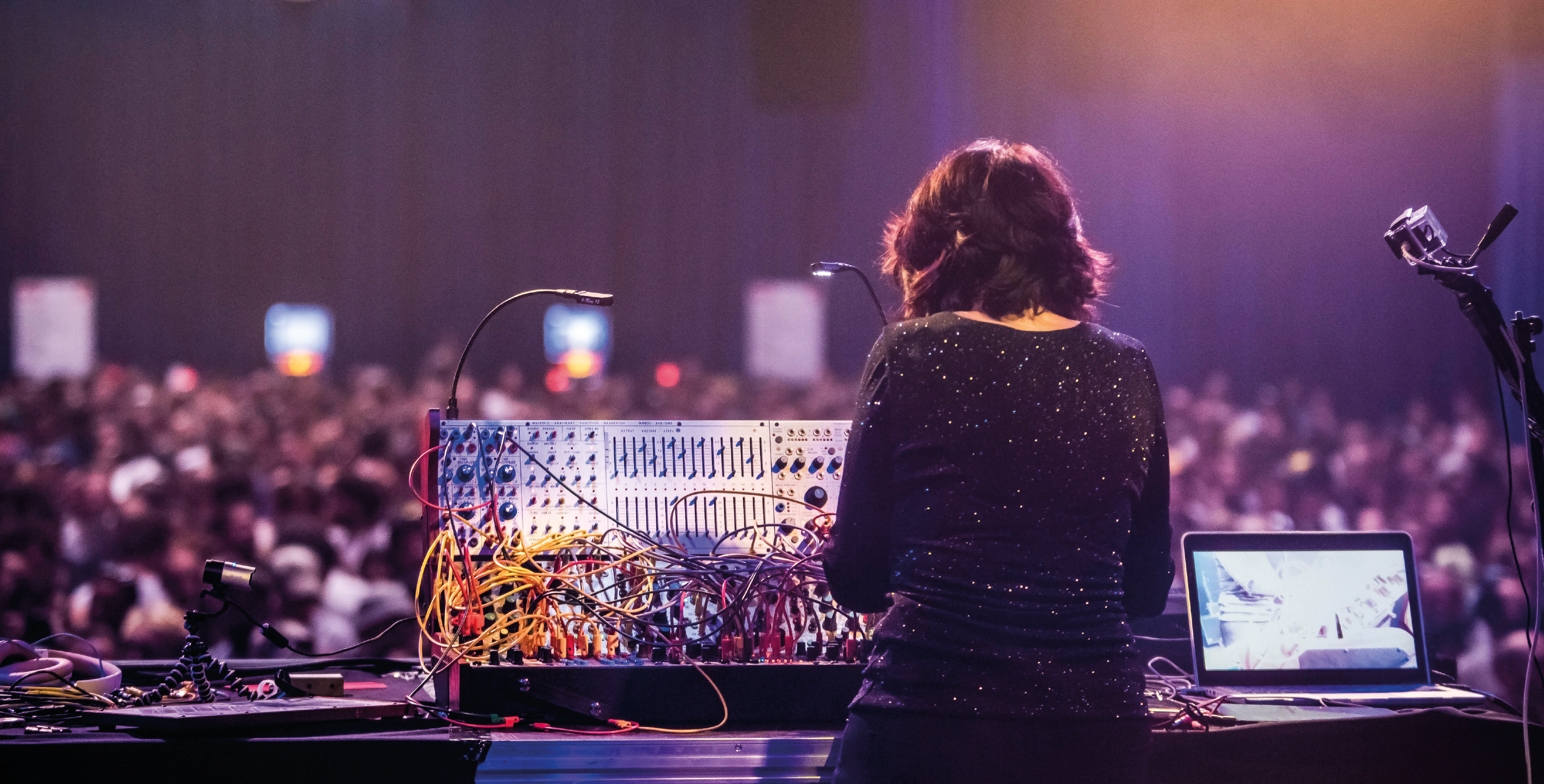 Become a master of your modular
Get a comprehensive look at modular synthesizers, and how to get the most out of them…
Learn from the best, and most successful modular artists, and get to know modular synthesis concepts such as Oscillators, VCAs, Filters, Envelopes, and much more. The most comprehensive book out there.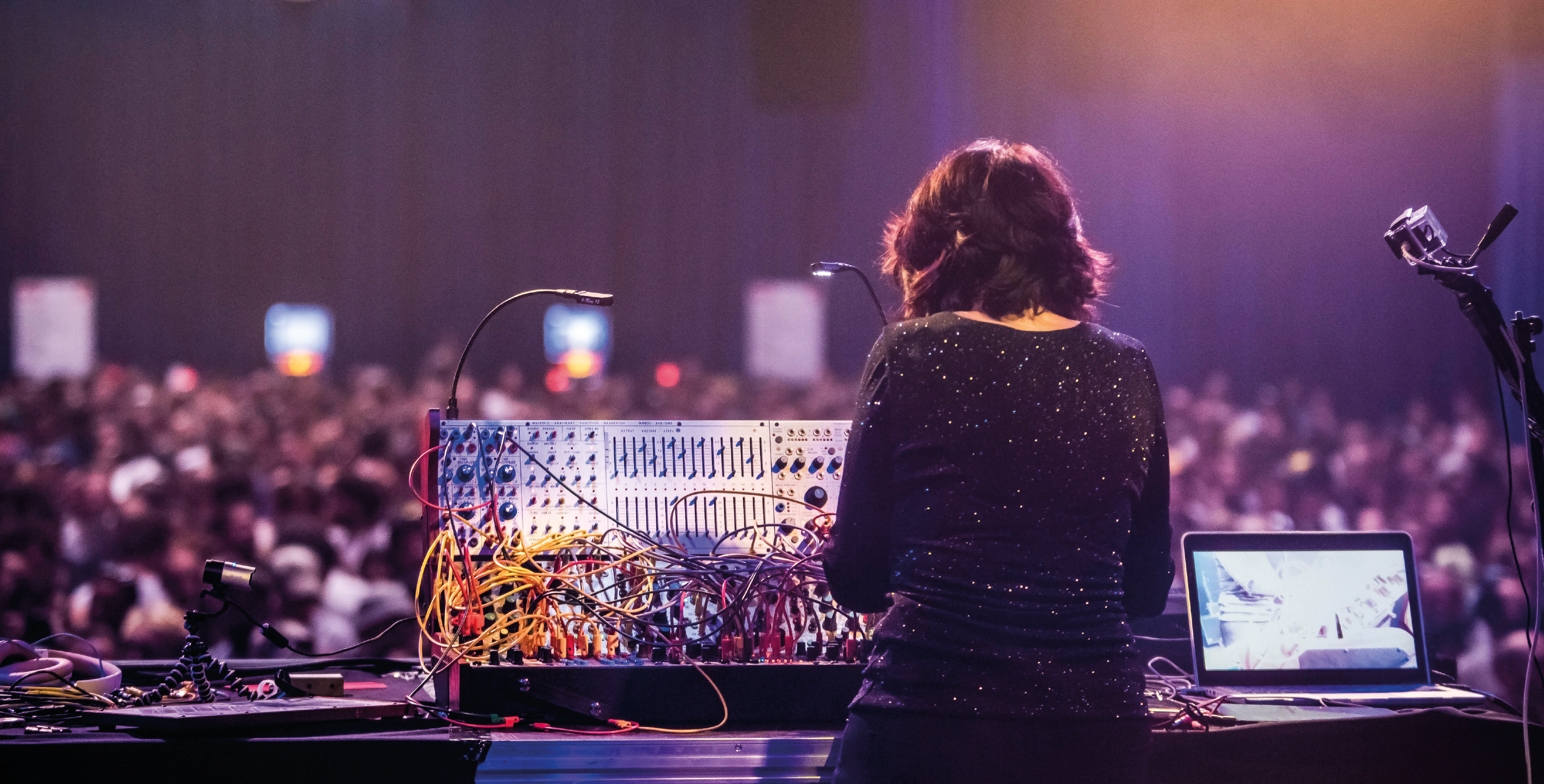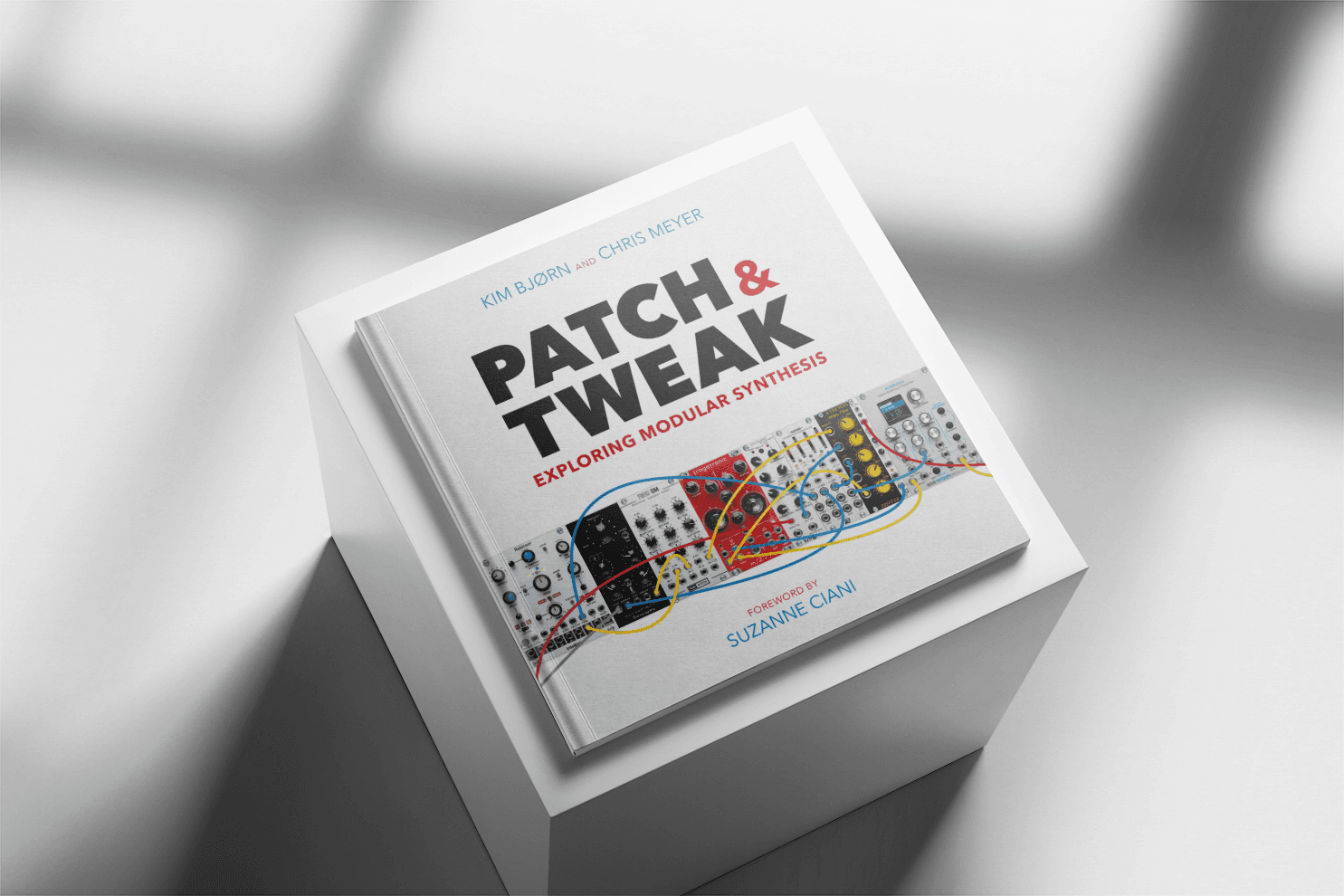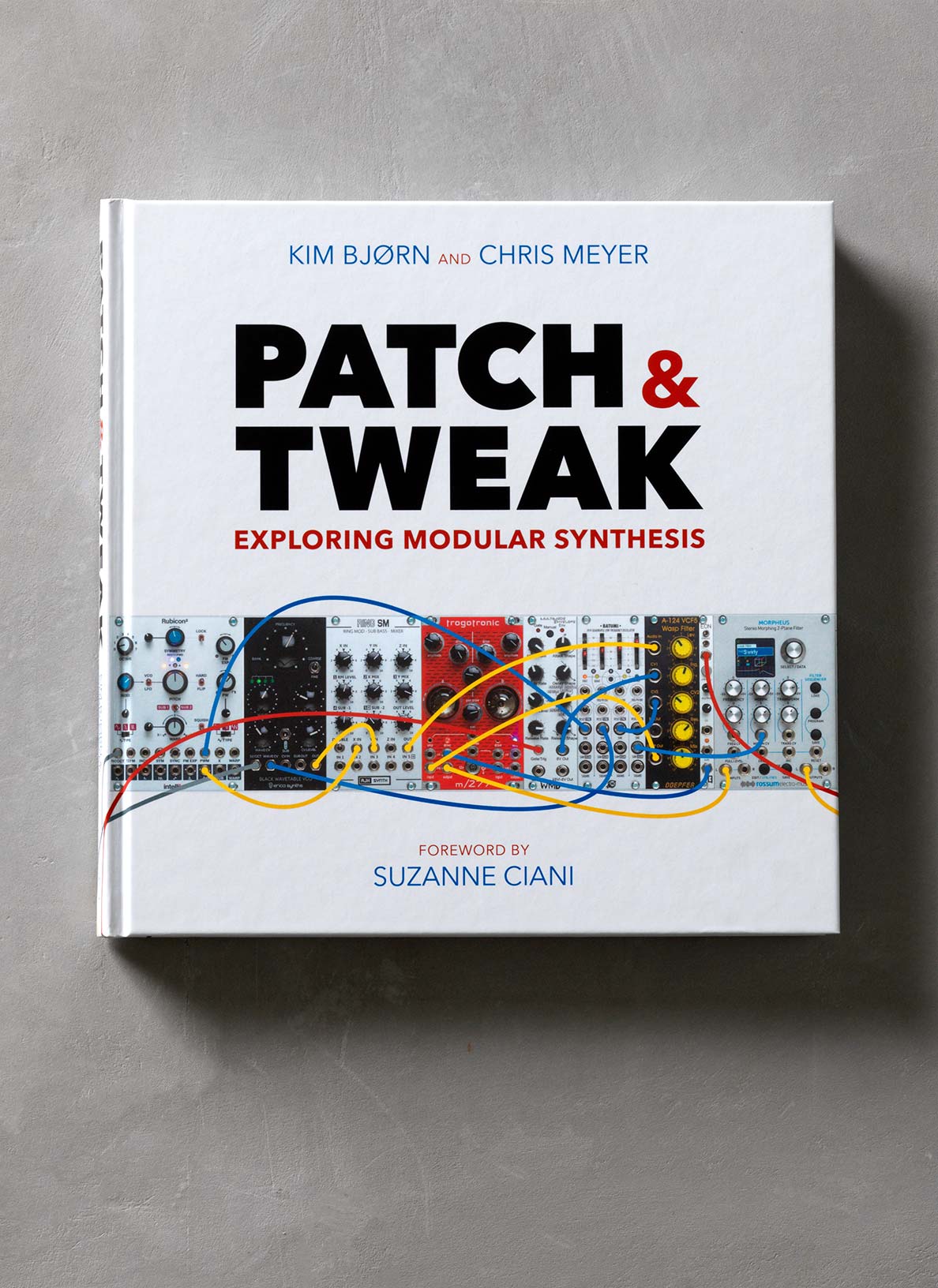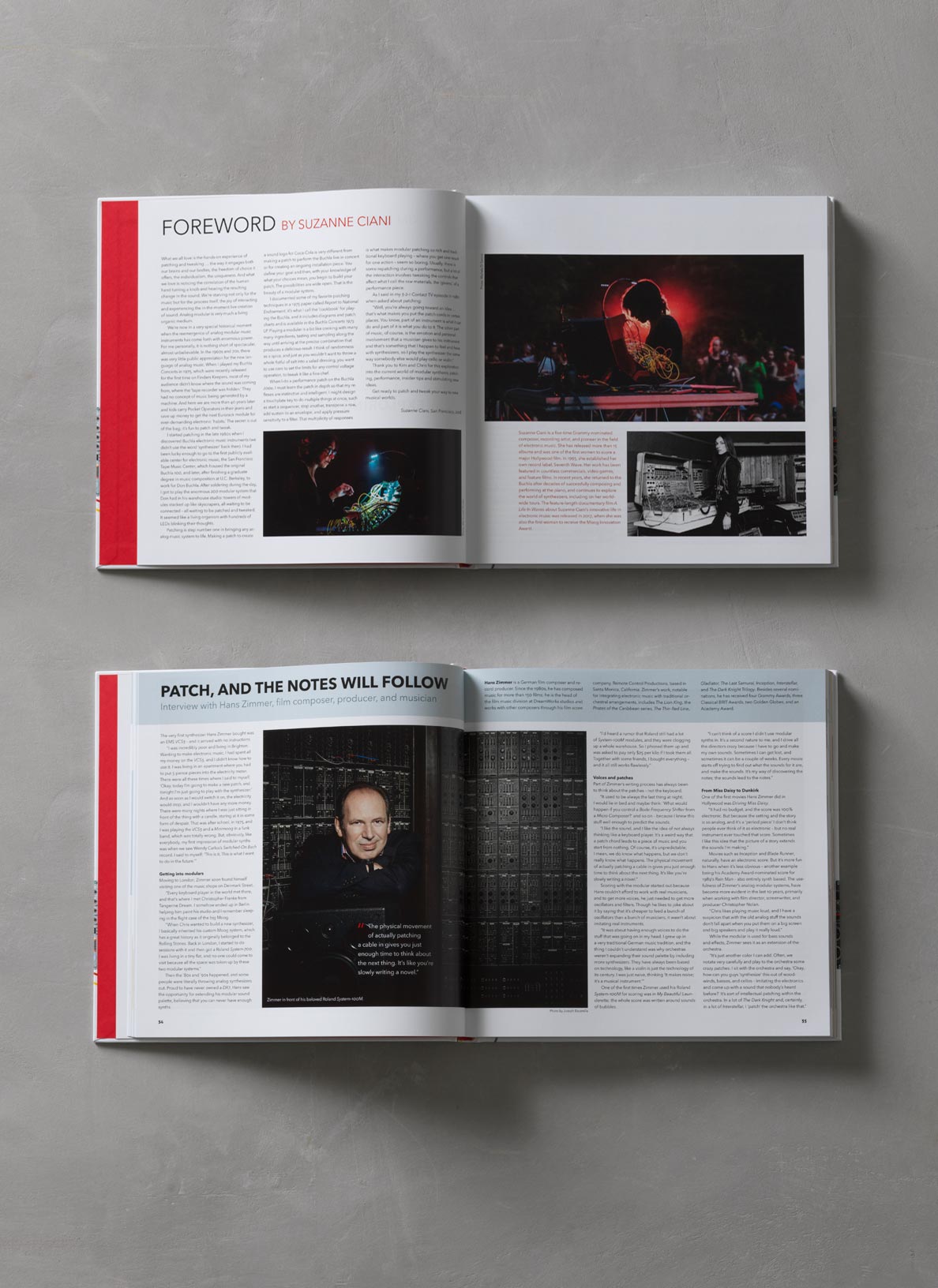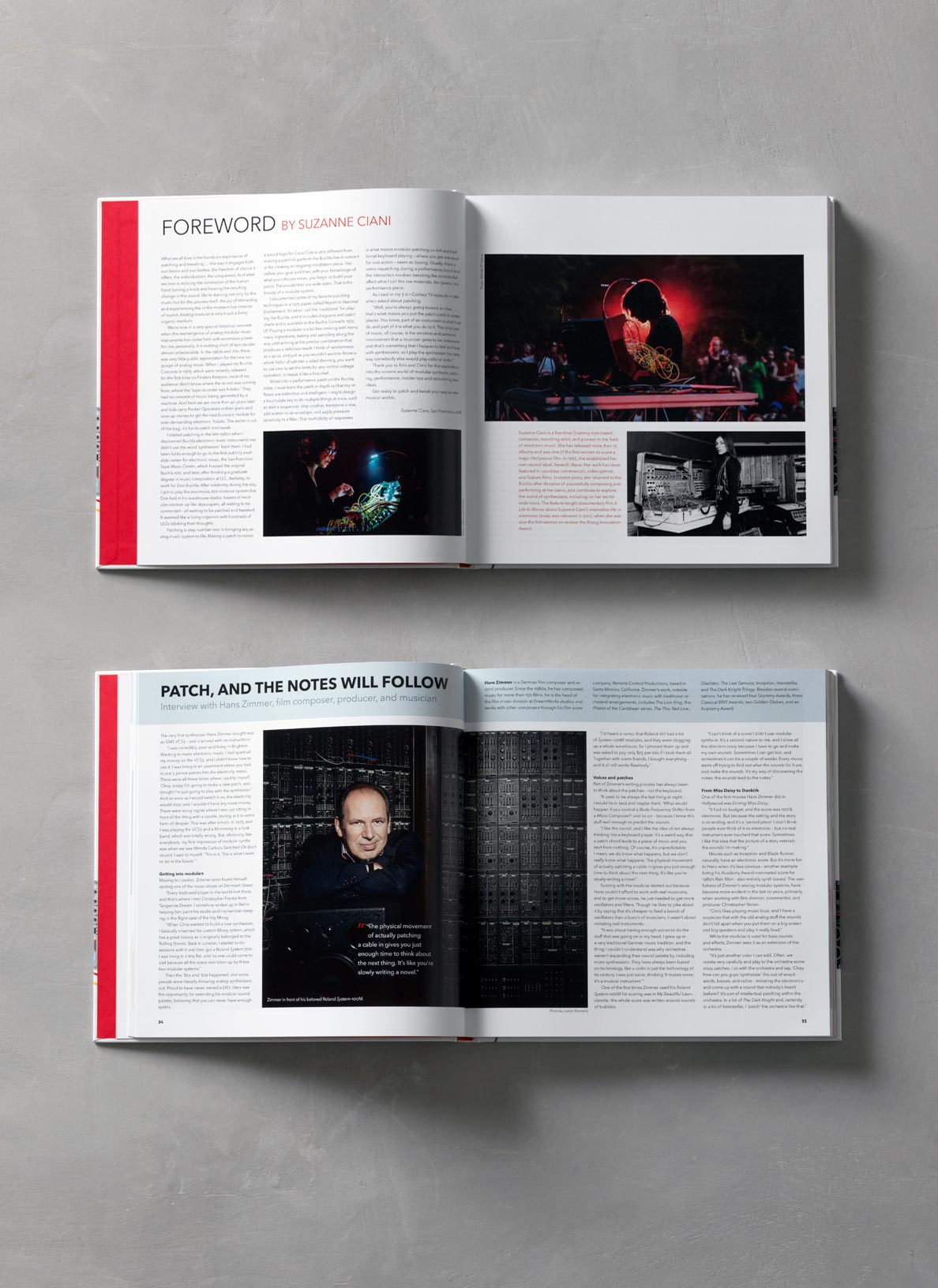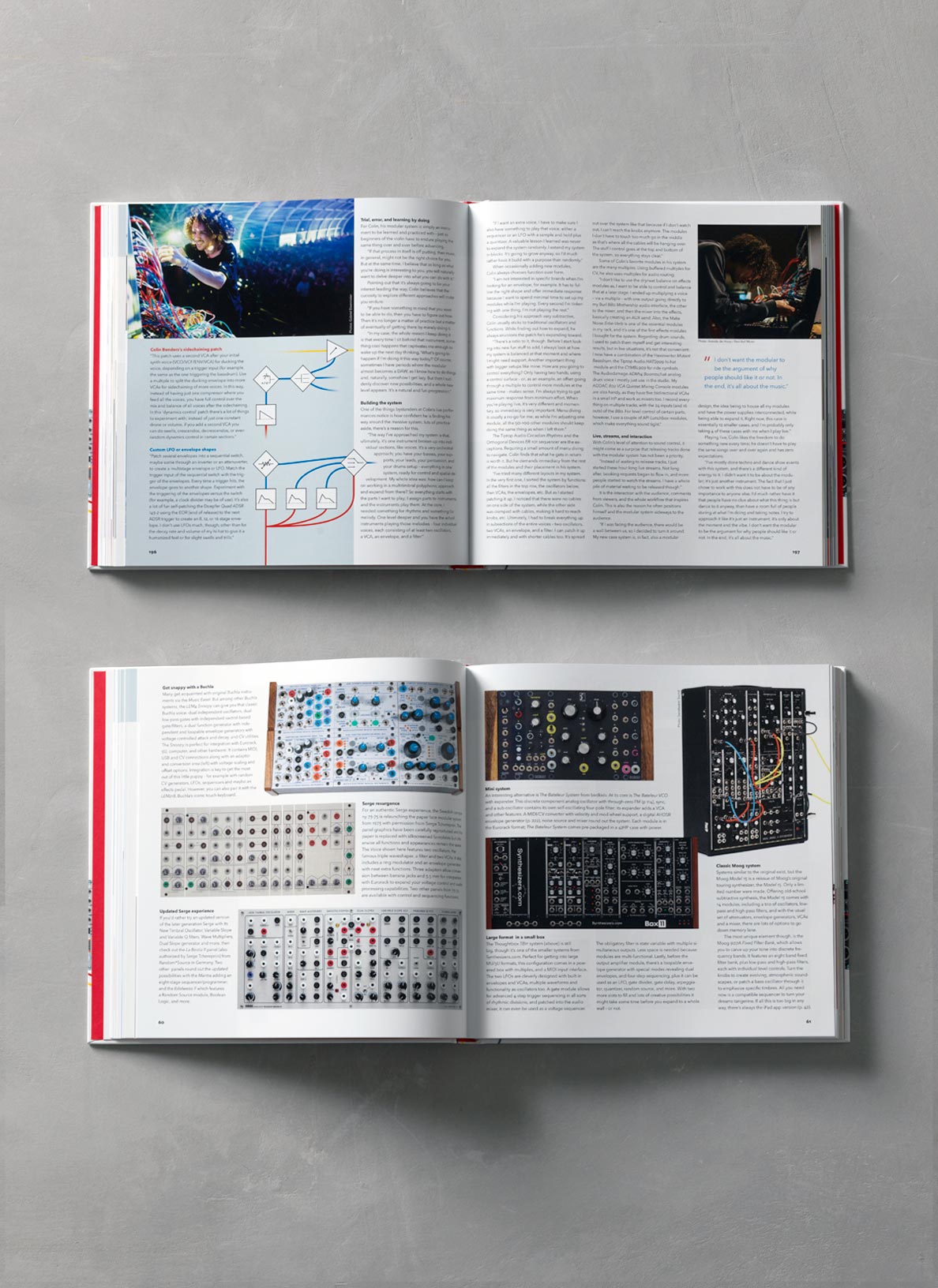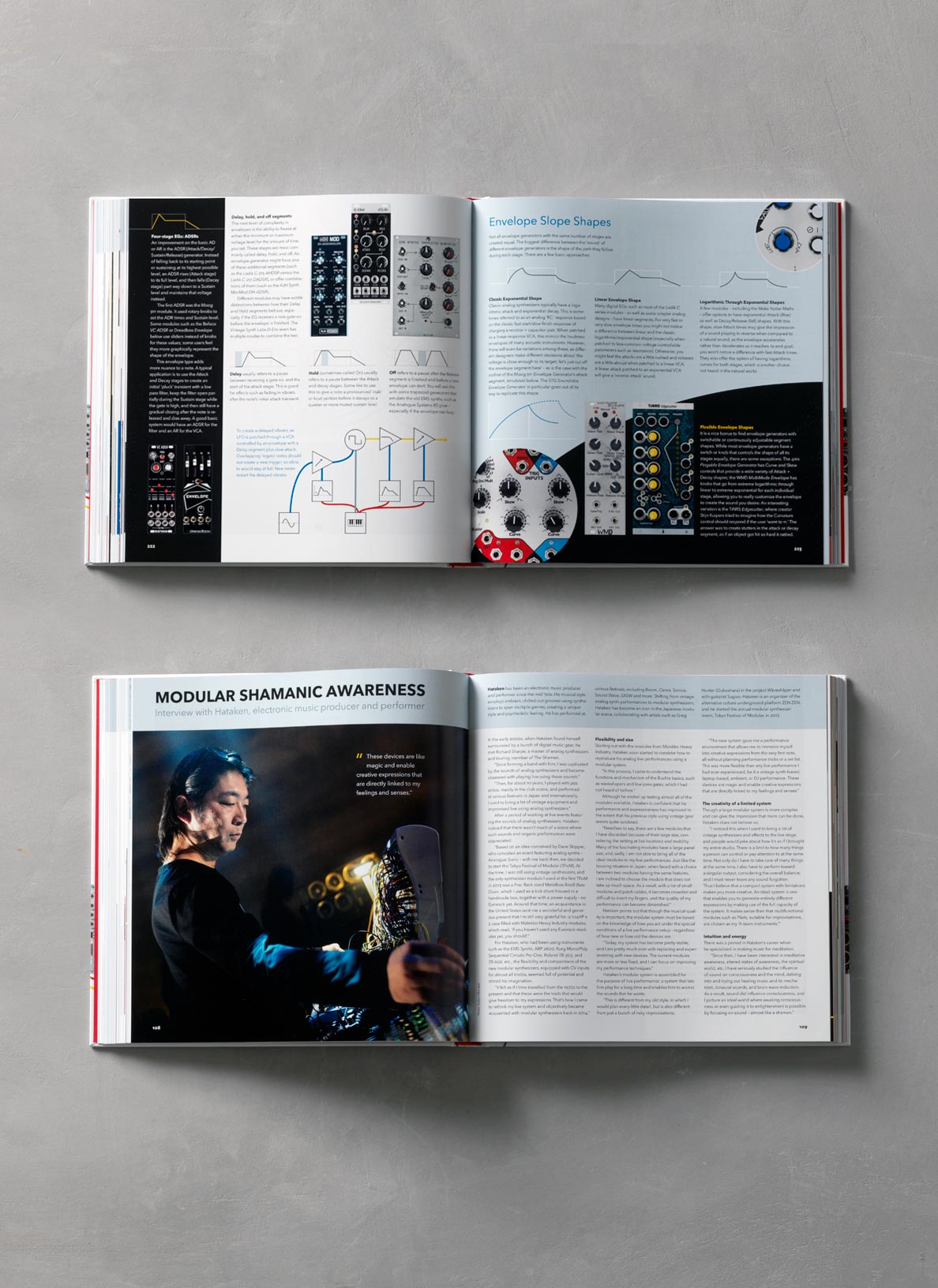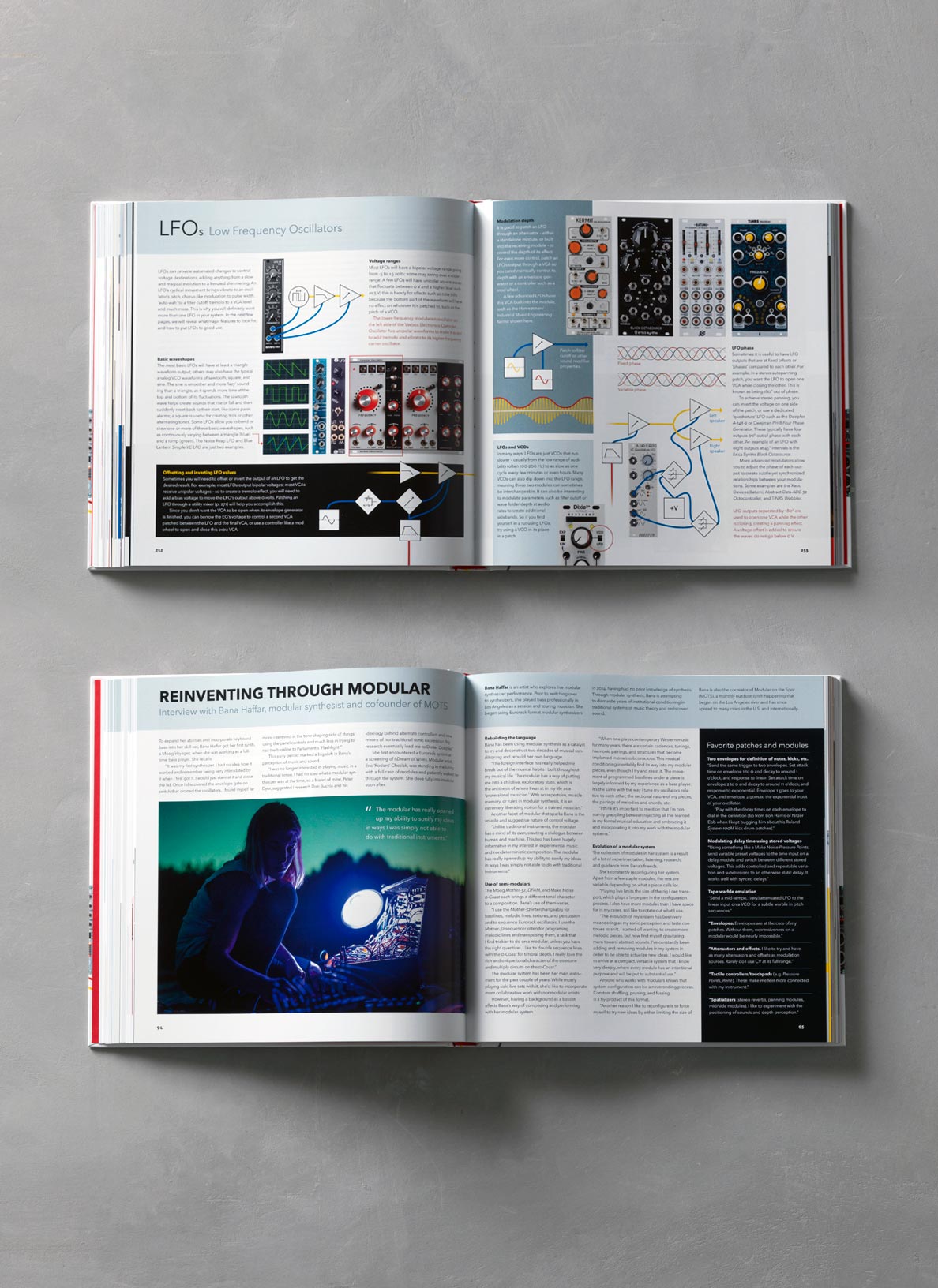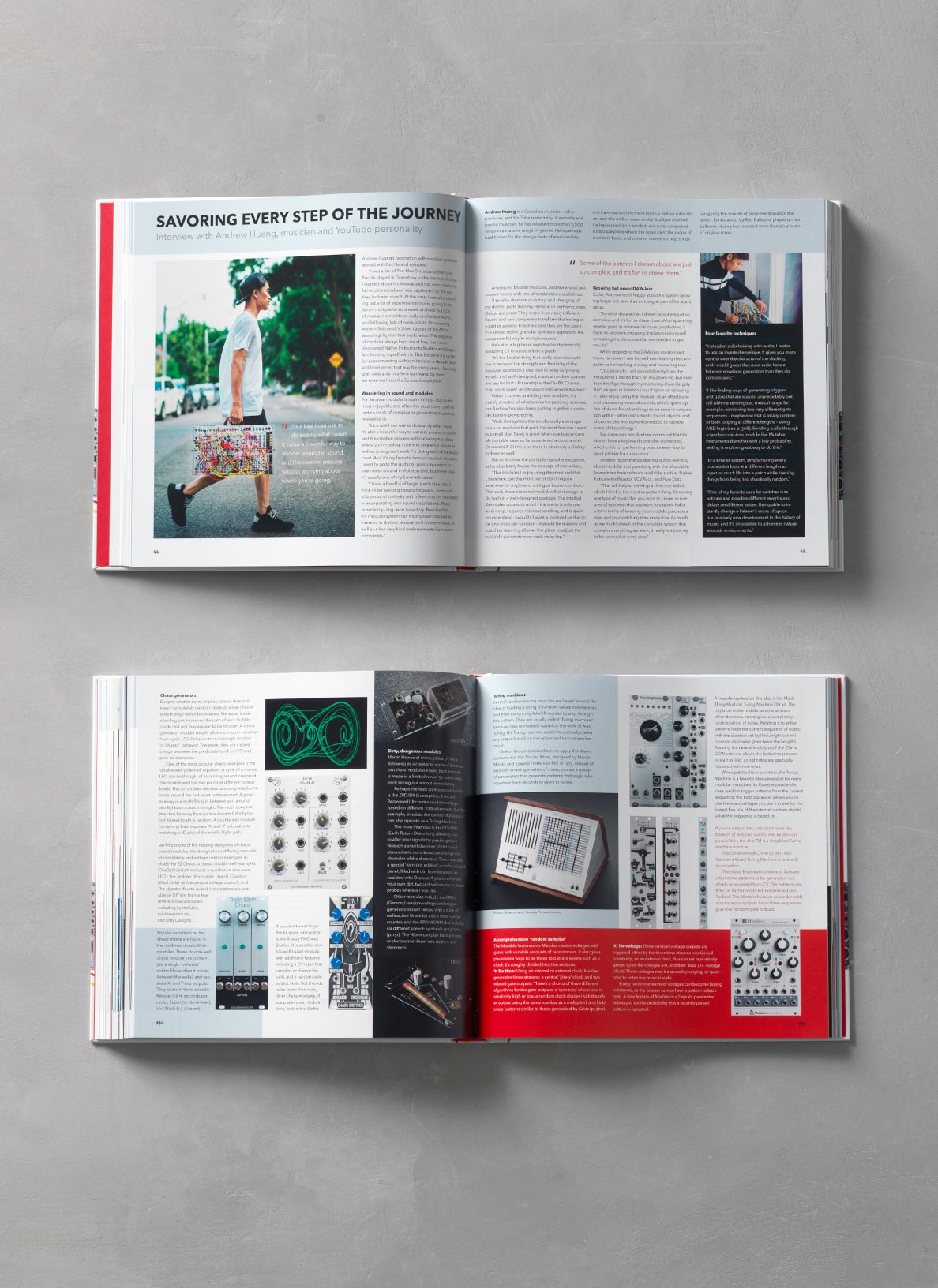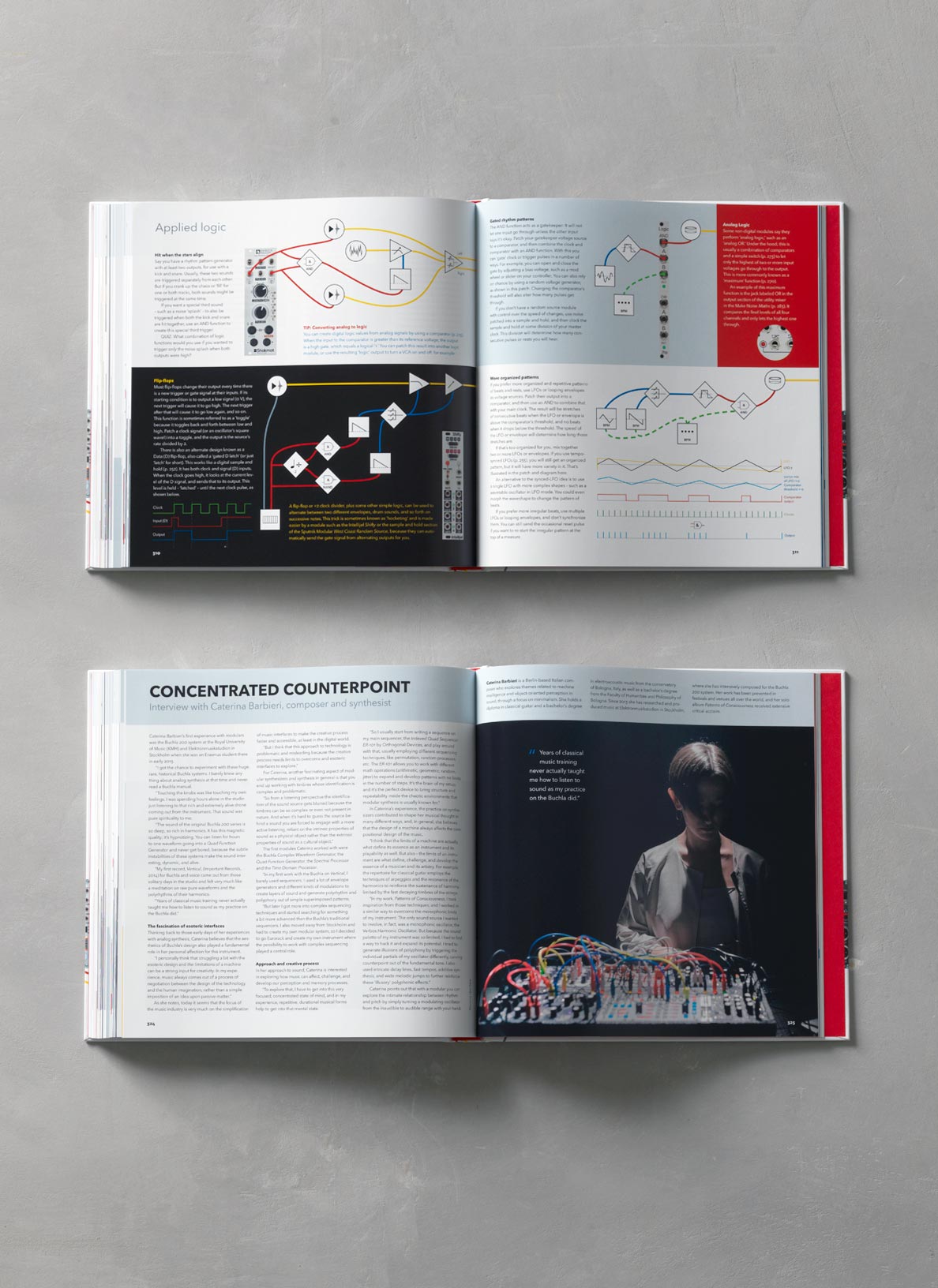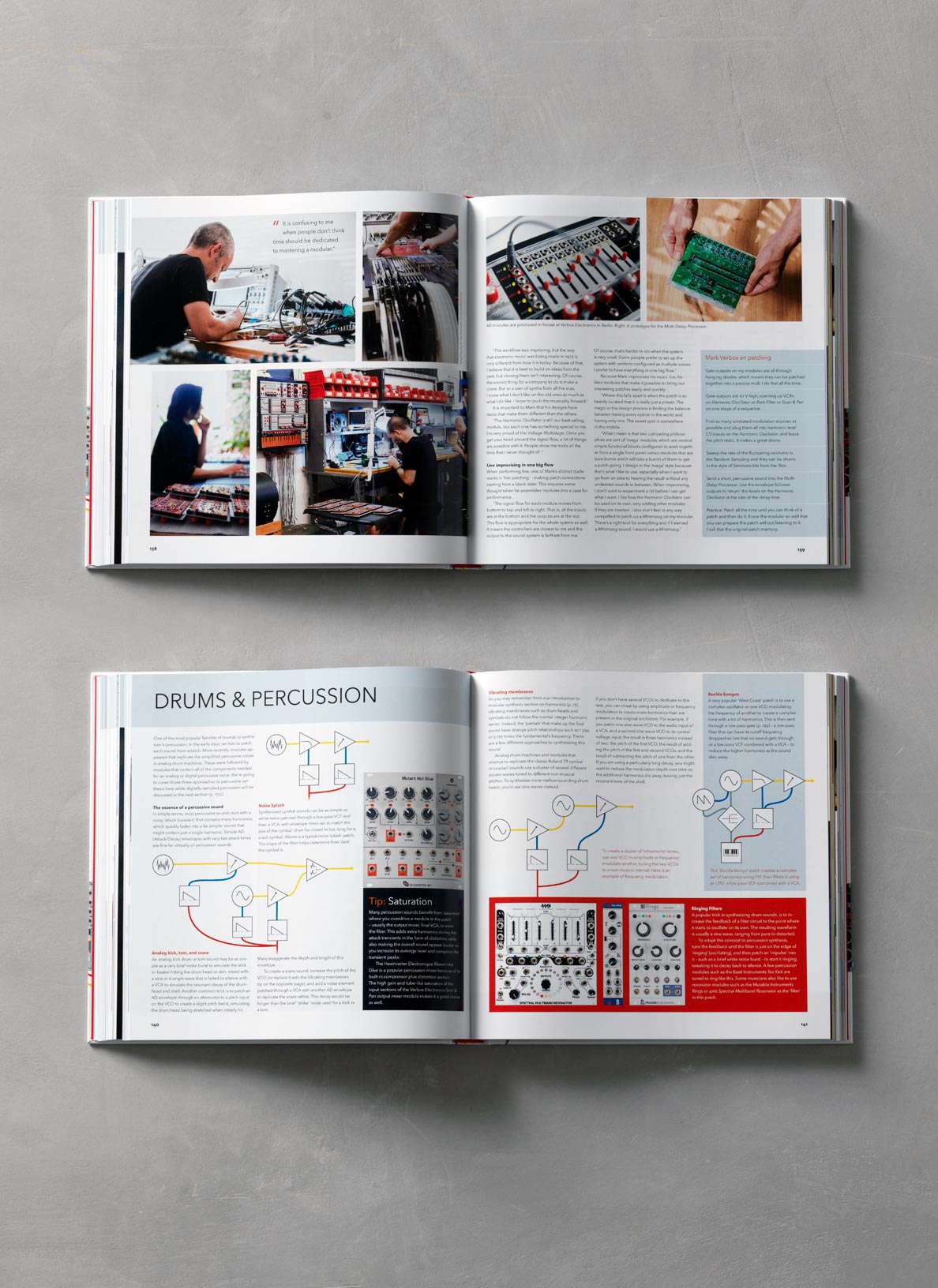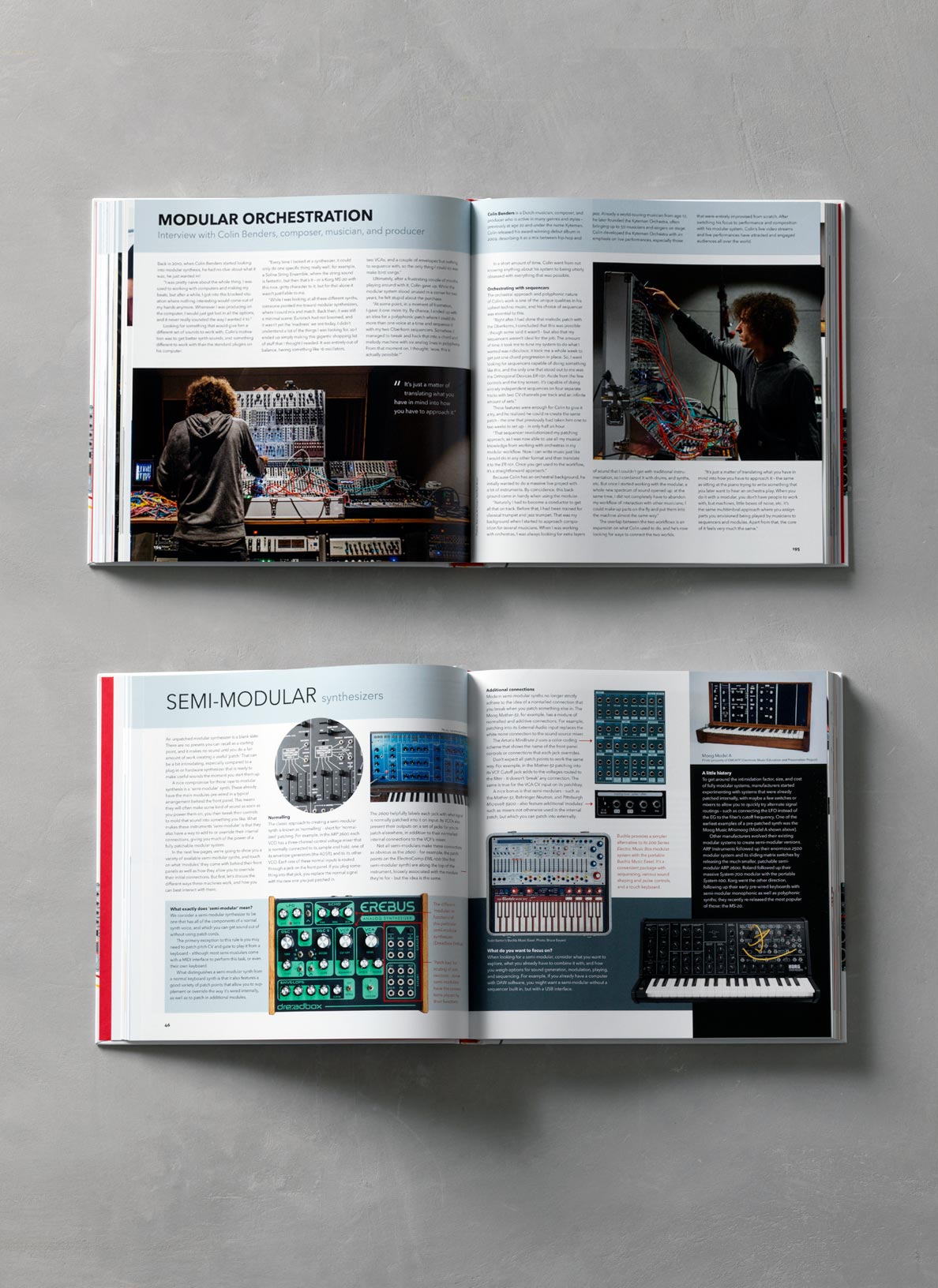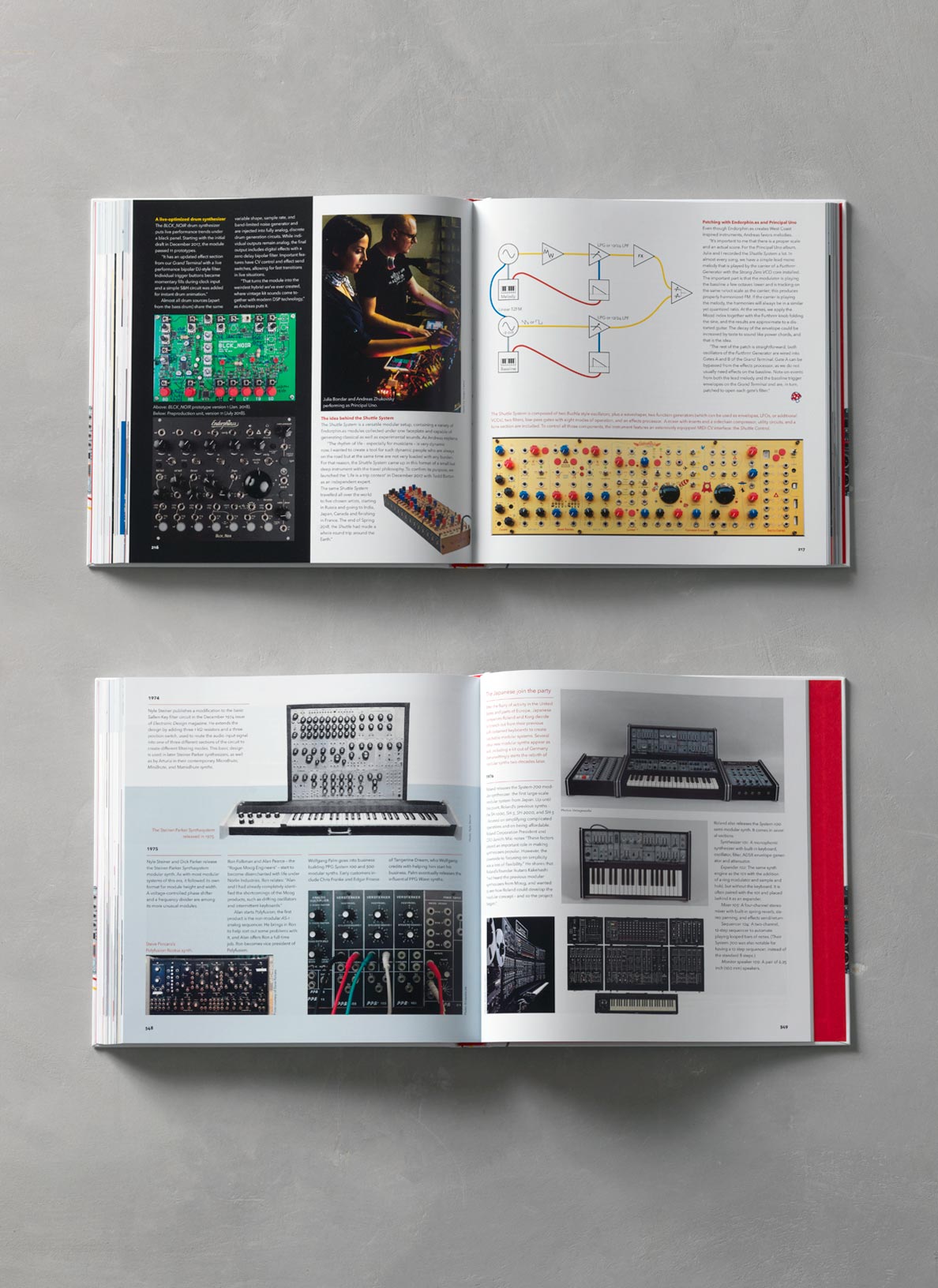 Shipping
The normal shipping time varies according to where you are in the world. If you're in the US, UK, and Europe, you should receive your package within 3-8 workdays.

If you're in Canada, Australia and the rest of the world, it usually takes between 6-14 workdays.

However, shipping can take longer for remote areas and during peak season in November and December.

------
All customers in the US, UK, and Europe receive tracking information when ordering on this site. If you haven't received tracking information within three workdays after your order, please check your spam filter to see if the tracking info is there. Otherwise, please contact us. If you live outside the US, UK, and EU there is a small chance, you will not get tracking info. In that case, please contact us.
Because we've made special arrangements with our warehouses, to get the lowest possible prices on shipping, you're not able to choose shipping method. If we were shipping thousands of orders every month like big online retailers, we would probably provide more shipping options. But for now, we only have one option per country to secure simple and reliable shipping at a moderate cost.
We three warehouses in the US, UK, and Germany, to help us send out books. Books for customers located in America and the United Kingdom are sent directly from our local warehouses in the US and UK. The warehouse in the UK also ships to Canada and Japan. Customers located in Europe and the rest of the world receive books from our warehouse in Germany.
If you've received a damaged book, please contact us with your order number and photos of the damage(s) and damaged packaging, and we'll look into it.
Description of the book
Interviews with artists
Details of the content
Mentioned in




Meet the Artists
Dive into their inspiring stories, discover their unique creative processes, and witness the masterpieces they've brought to life.
Suzanne Ciani

Tom Holkenborg (JunkieXL)

Caterina Barbieri

Colin Benders

Colleen Martin (Lady Starlight)

And many others...
Suzanne Ciani is a five-time Grammy-nominated composer, recording artist, and pioneer in the field of electronic music. She has released more than 15 albums and was one of the first women to score a major Hollywood film. In 1995, she established her own record label, Seventh Wave. Her work has been featured in countless commercials, video games, and feature films. In recent years, she returned to the Buchla after decades of successfully composing and performing at the piano, and continues to explore the world of synthesizers, including on her worldwide tours. The feature-length documentary film A Life In Waves about Suzanne Ciani's innovative life in electronic music was released in 2017, when she was also the first woman to receive the Moog Innovation Award.
Tom Holkenborg, aka Junkie XL, is a Grammy nominated and multiplatinum producer, a multi-intrumentalist, and composer. In 1993, he started the rock band Nerv and later produced several albums as JunkieXL. In 2002, Tom had a number one hit in 24 countries with his rework of A Little Less Conversation and has remixed artists such as Coldplay, Depeche Mode, Britney Spears, and Justin Timberlake. Tom started creating film scores in his native Holland and has created music for various video games and advertising campaigns. His film scoring credits include Mad Max Fury Road, Deadpool, Divergent, and Brimstone, and he worked with Hans Zimmer on films such as
Man of Steel, Dark Knight Rises, and Inception.
Caterina Barbieri is a Berlin based Italian composer who explores themes related to machine intelligence and object oriented perception in sound, through a focus on minimalism. She holds a diploma in classical guitar and a bachelor's degree in electroacoustic music from the conservatory of Bologna, Italy, as well as a bachelor's degree from the Faculty of Humanities and Philosophy of Bologna. Since 2013 she has researched and produced music at Elektronmusikstudion in Stockholm, where she has intensively composed for the Buchla 200 system. Her work has been presented in festivals and venues all over the world, and her solo album Patterns of Consciousness received extensive critical acclaim.
Colin Benders is a Dutch musician, composer, and producer who is active in many genres and styles – previously at age 22 and under the name Kyteman. Colin released his award-winning debut album in 2009, describing it as a mix between hip-hop and jazz. Already a world-touring musician from age 17, he later founded the Kyteman Orchestra, often bringing up to 50 musicians and singers on stage. Colin developed the Kyteman Orchestra with an emphasis on live performances, especially those that were entirely improvised from scratch. After switching his focus to performance and composition with his modular system, Colin's live video streams and live performances have attracted and engaged audiences all over the world.
Colleen Martin, aka Lady Starlight, is an American DJ and performance artist, who integrates a number of different influences – including performance- and body art, progressive rock and metal, and electronic dance music – into a single personality. She was the opening performer on three Lady Gaga tours and has perfomed DJ sets and live along artists and bands such as Judas Priest, Iron Maiden, Anthrax, Slayer, Pantera, and Megadeth. She's performed at Berghain's CTM Festival, Kraków's Unsound Festival, appeared at the Boiler Room, and much more. She has also been involved in live collaborations with renowned DJ and producer Anthony Child aka Surgeon. Colleen released her first modular techno album on the Stroboscopic Artefacts label in 2017.
Robert Rich, Hans Zimmer, Bana Haffar, Robin Rimbaud (Scanner), DivKid, Hataken, Maria Teriaeva, Alissa Derubeis, Russell E.L. Butler, Mark Verbos, Ģirts Ozoliņš (Erica Synths), Jill Fraser, NODE, Todd Barton, Martha Bahr (Panic Girl) ,William Mathewson, Dave Rossum, Emily Sprague, Richard Devine, Tony Rolando and Walker Farrell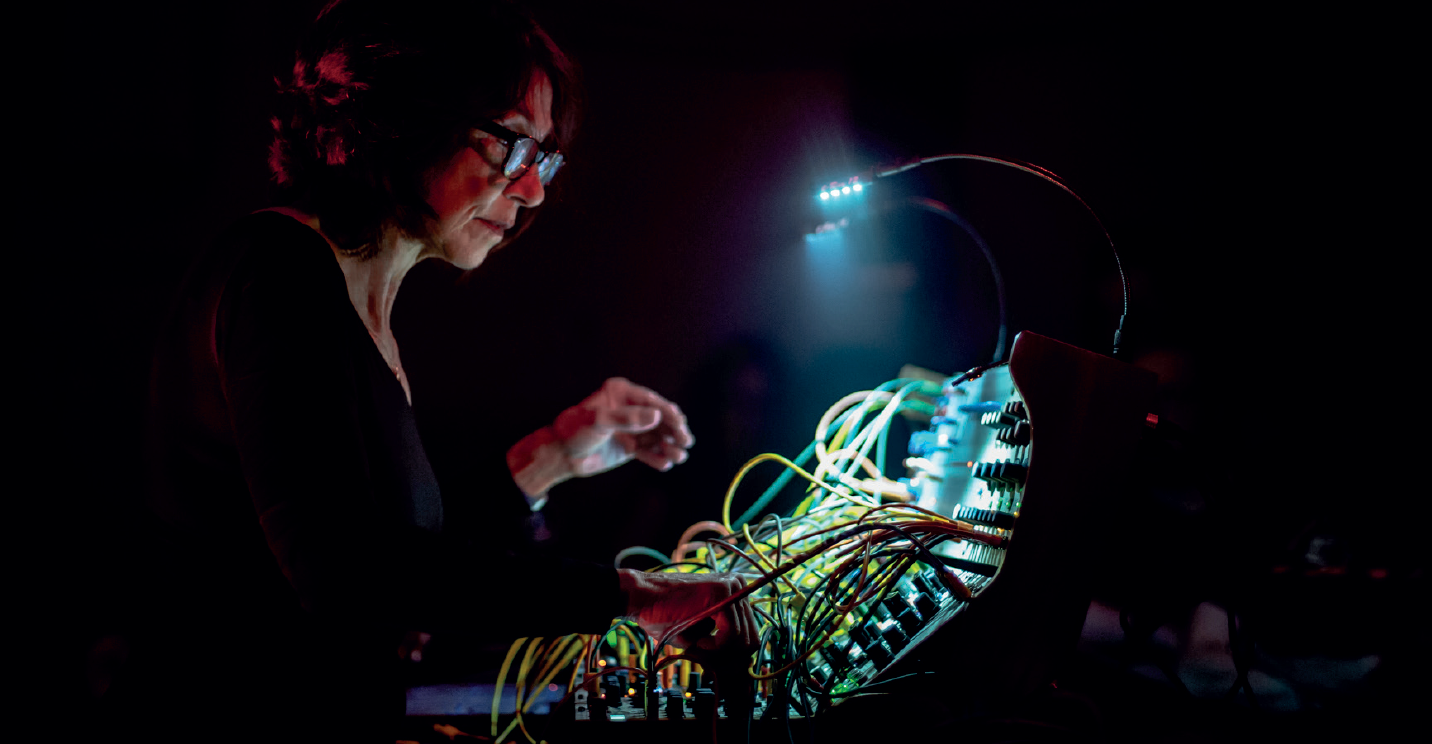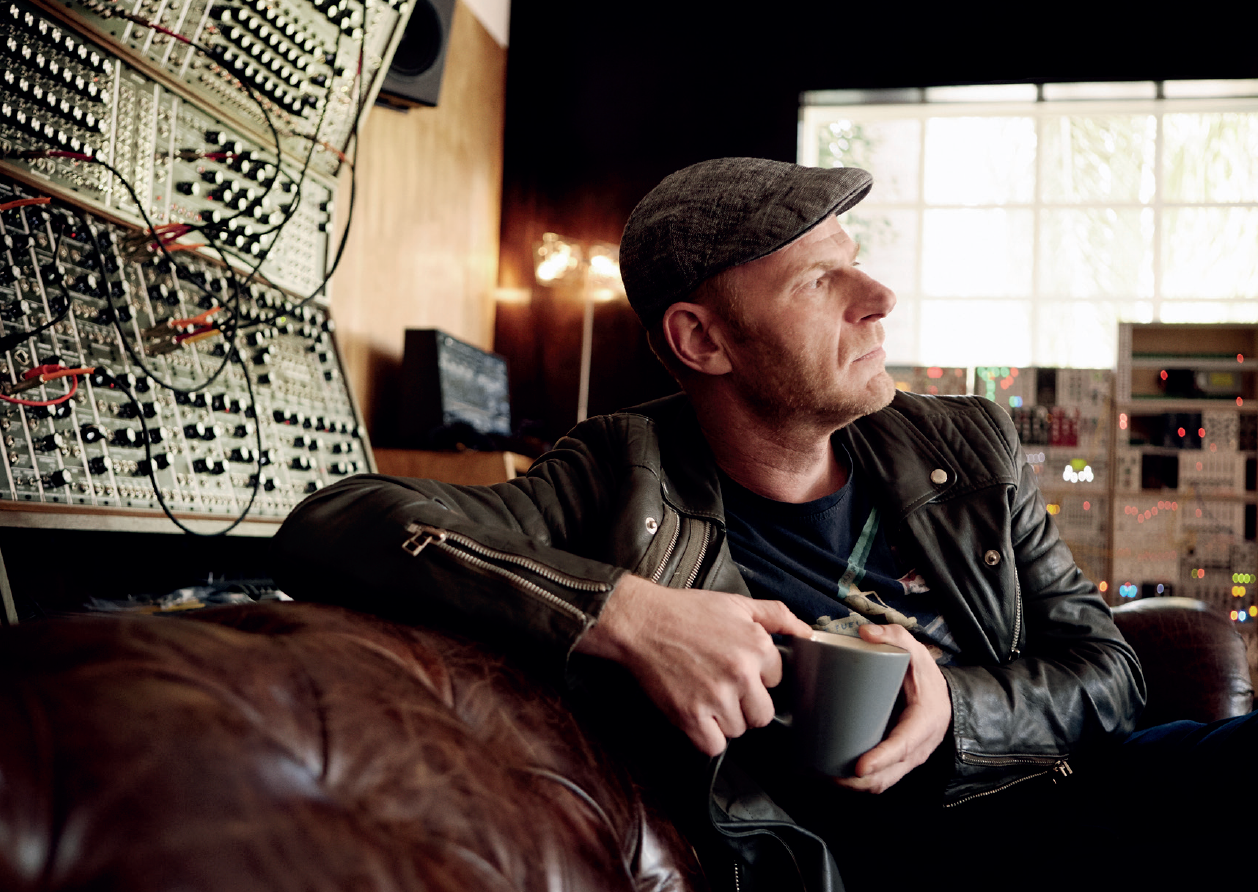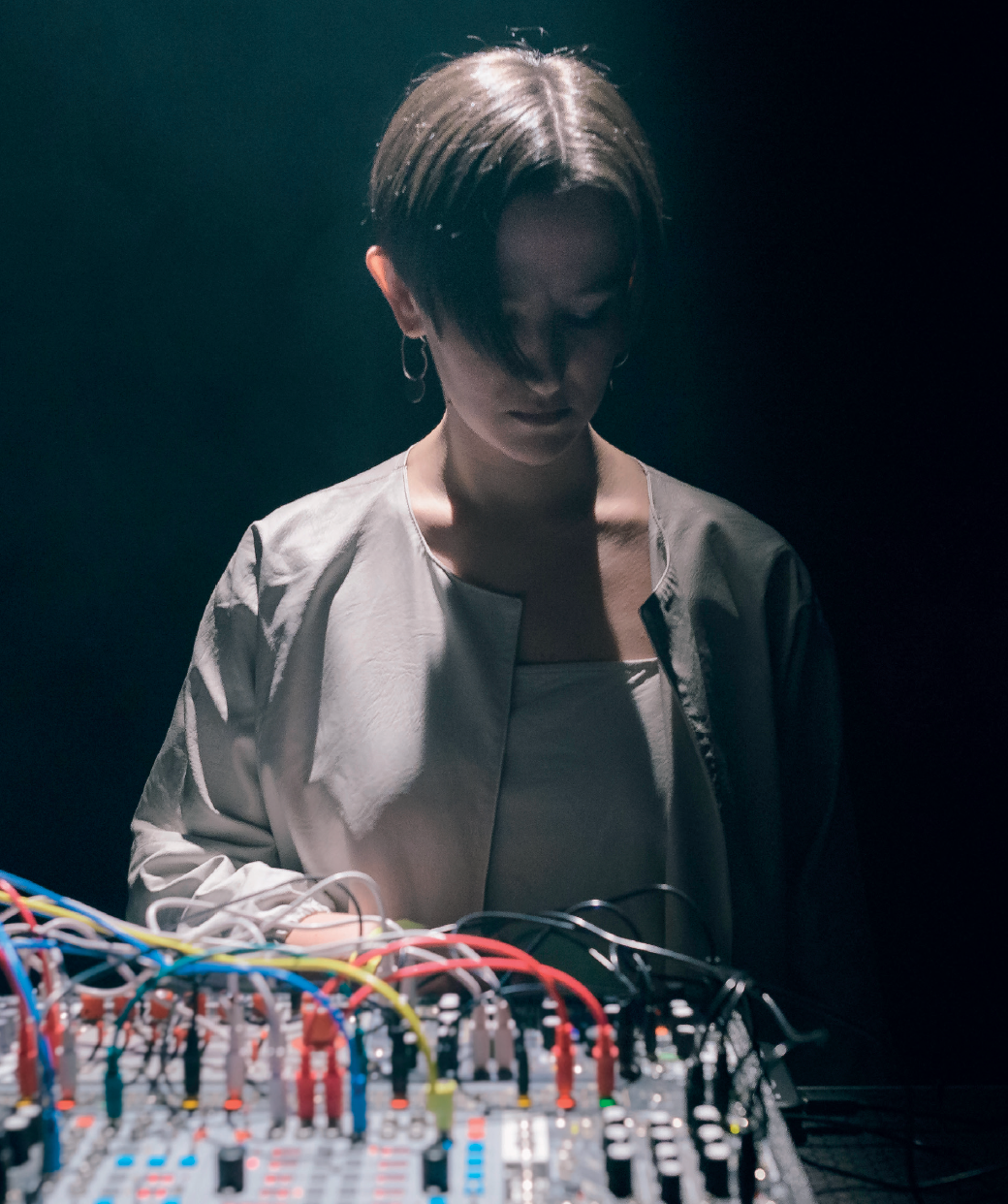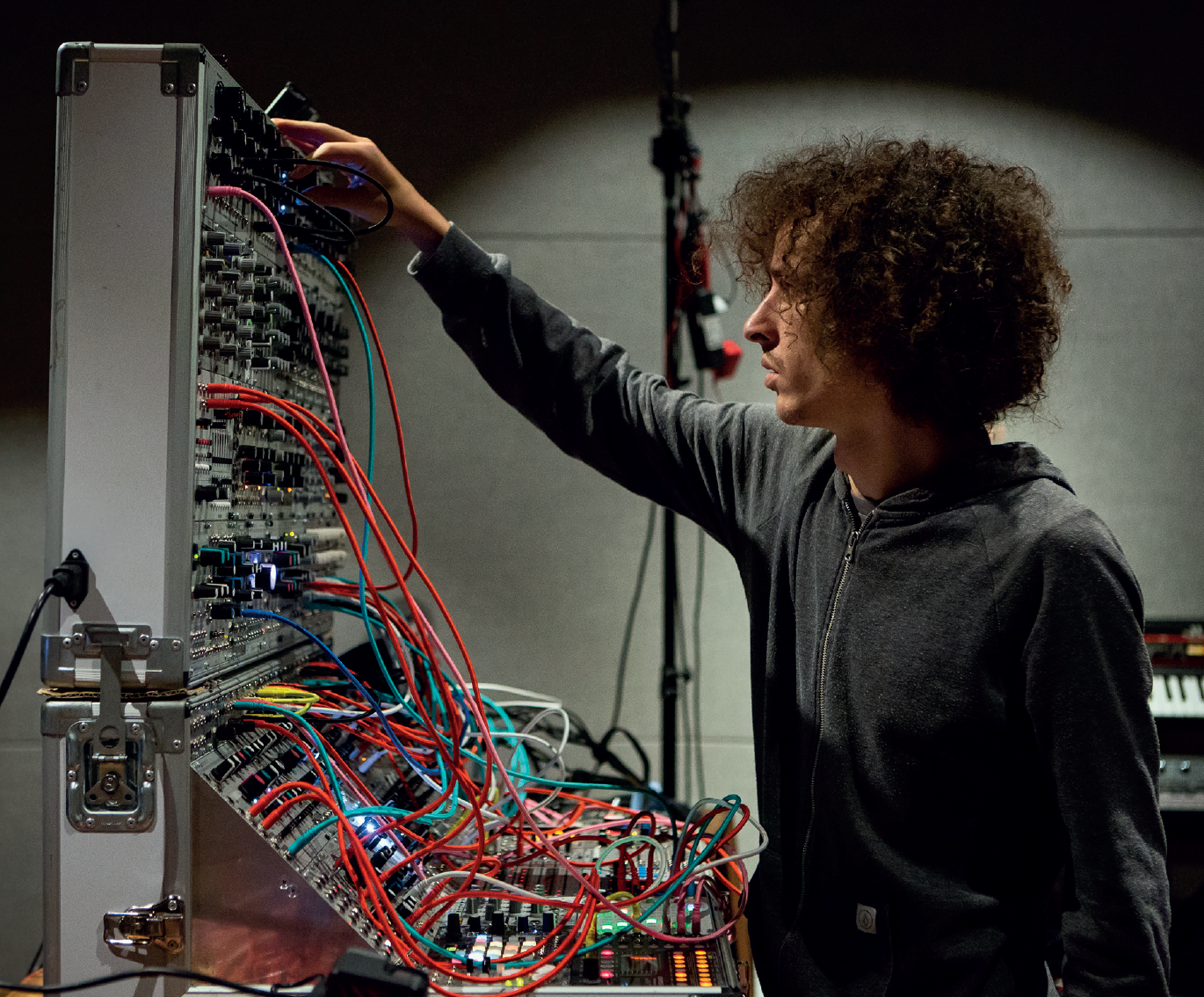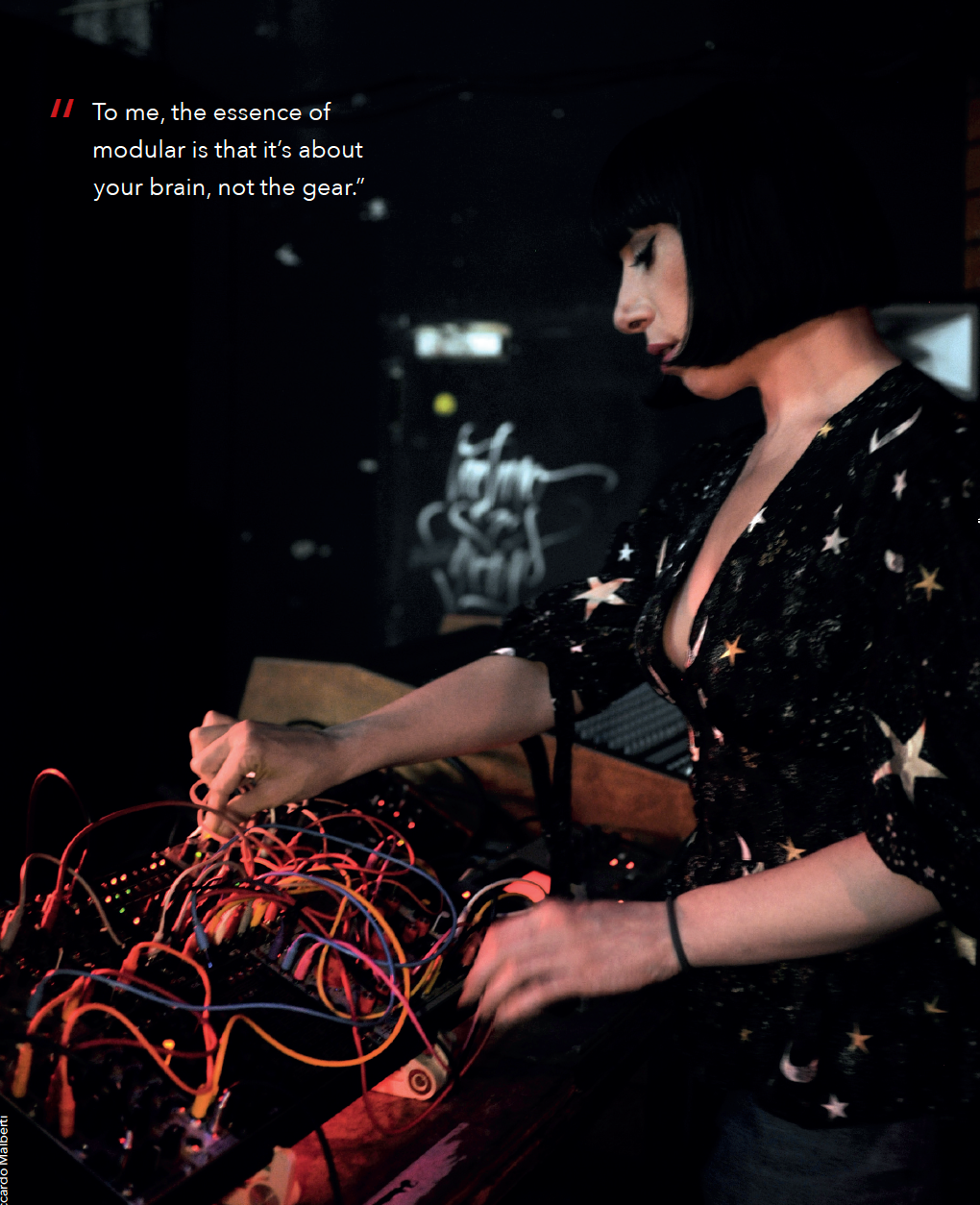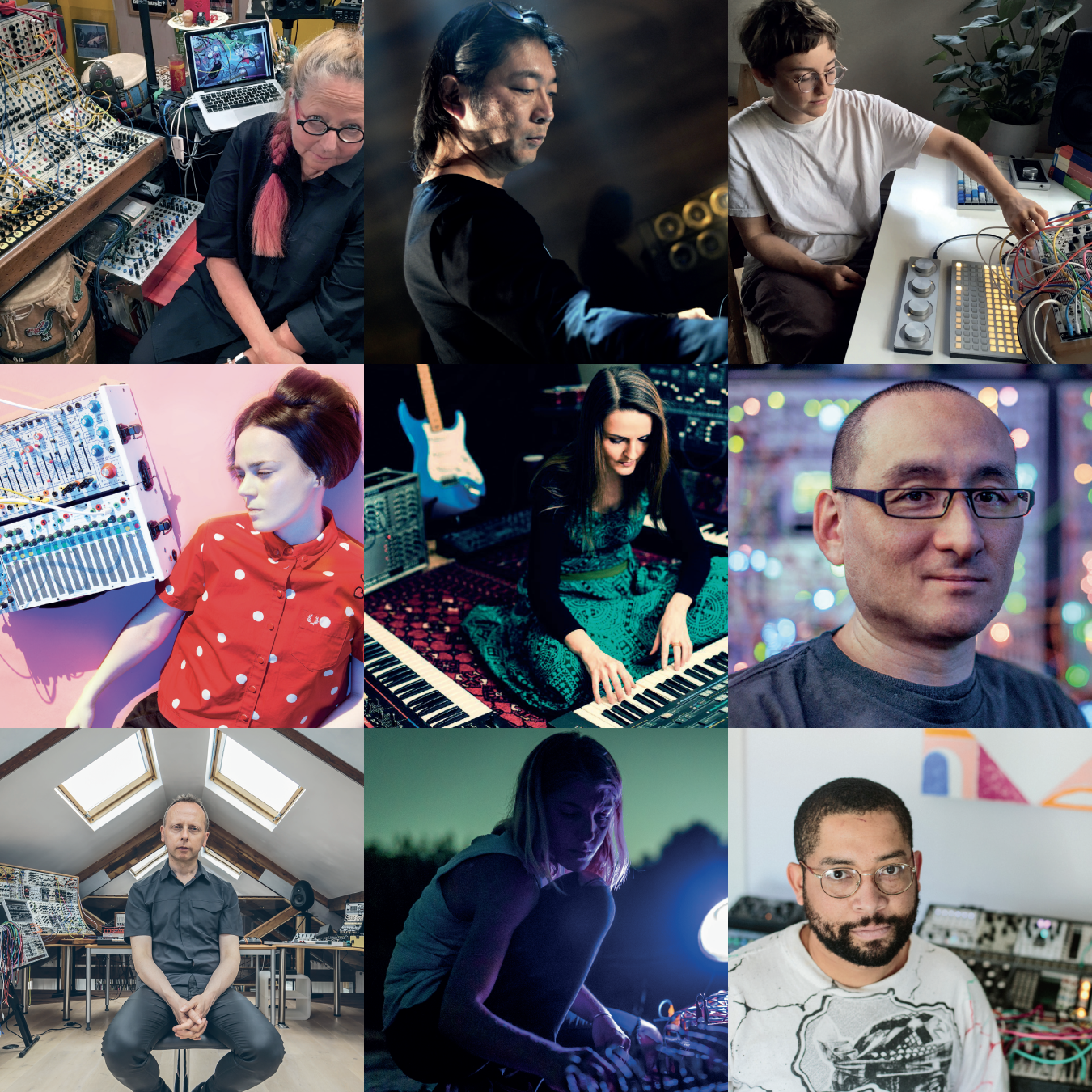 Have a look inside!
Below you can have an exclusive sneak peak into the book: PATCH & TWEAK. Prepare to be captivated as you enter the world within these pages. Take a moment to begin your exploration and uncover the enchanting magic that awaits you within the pages of this remarkable book.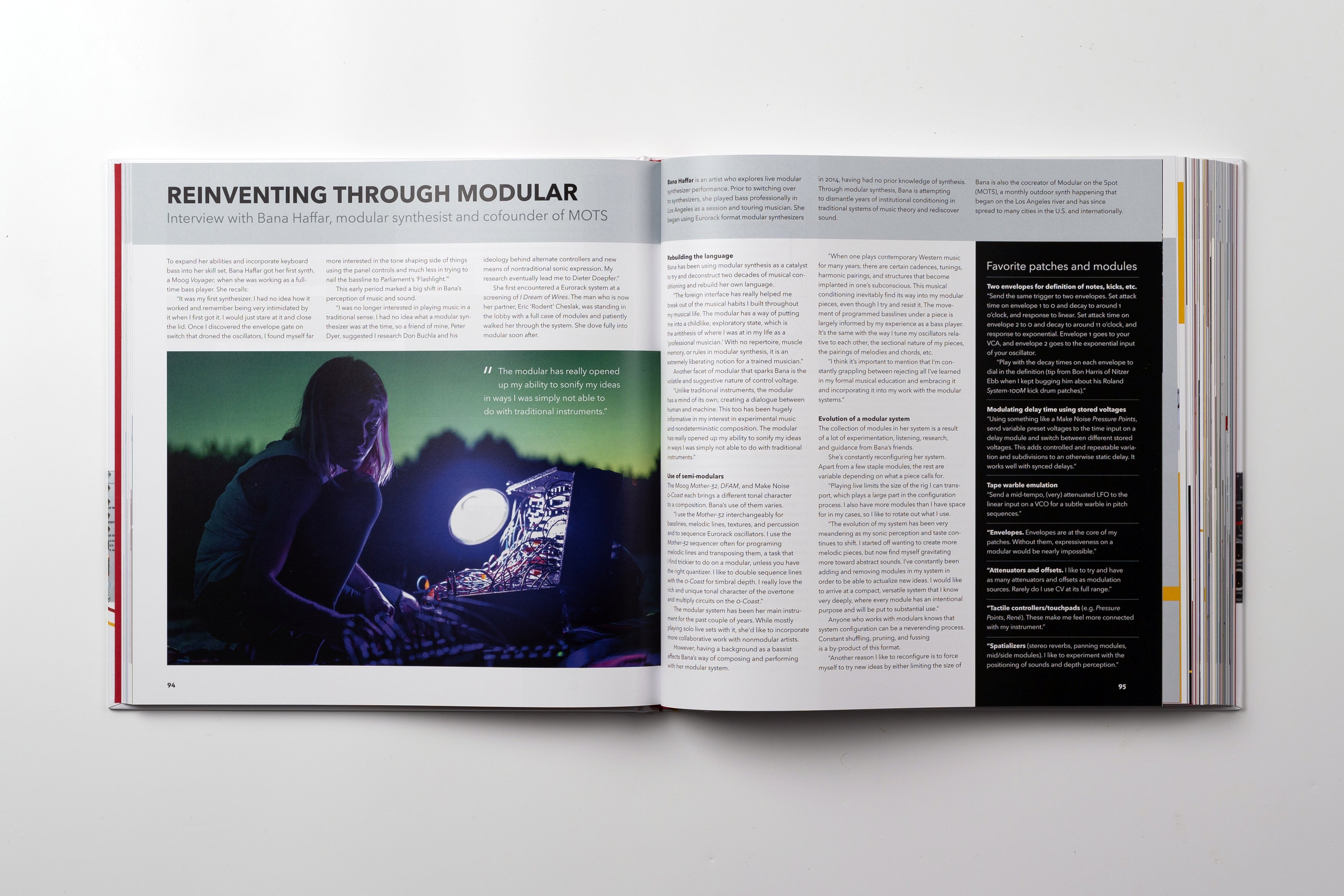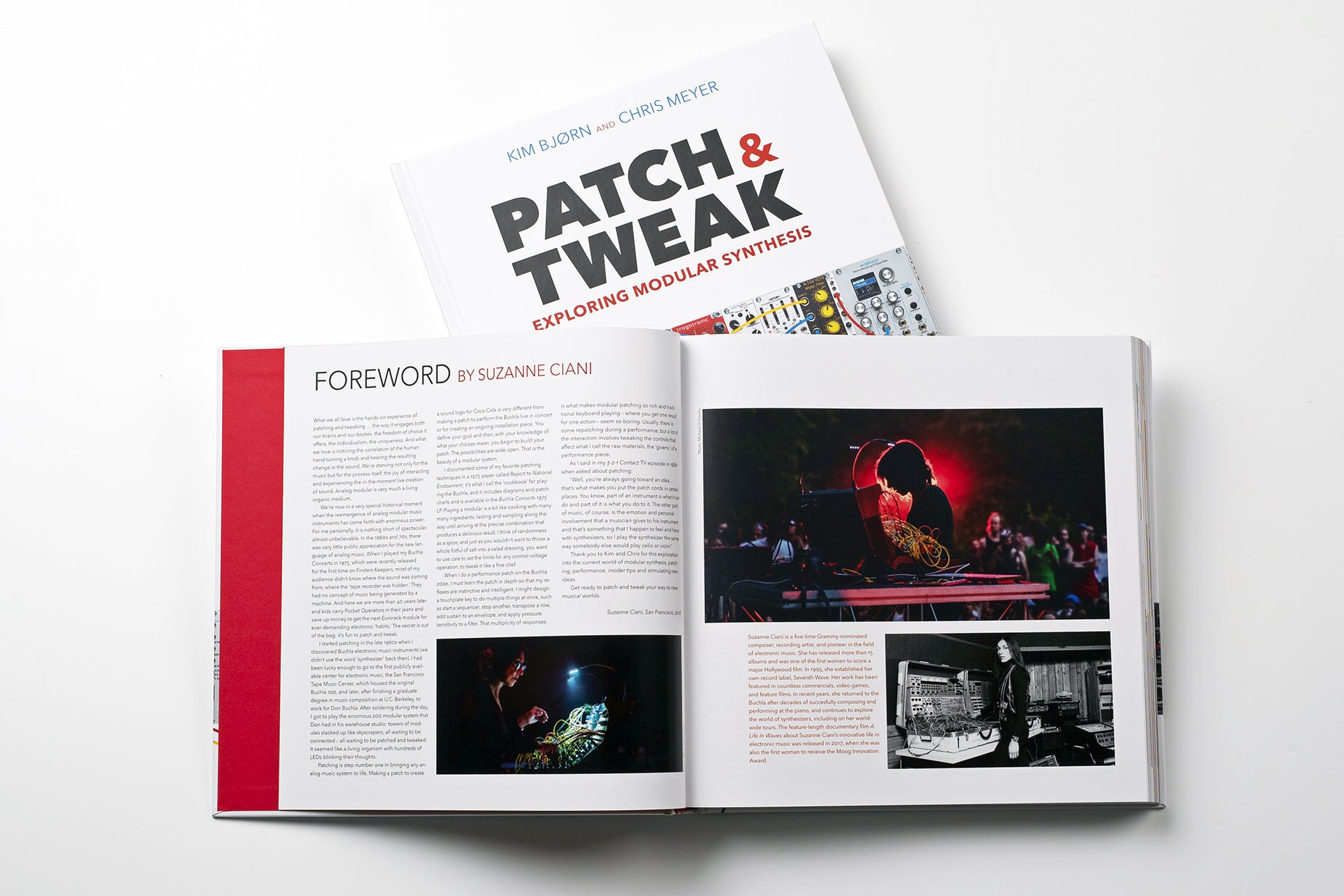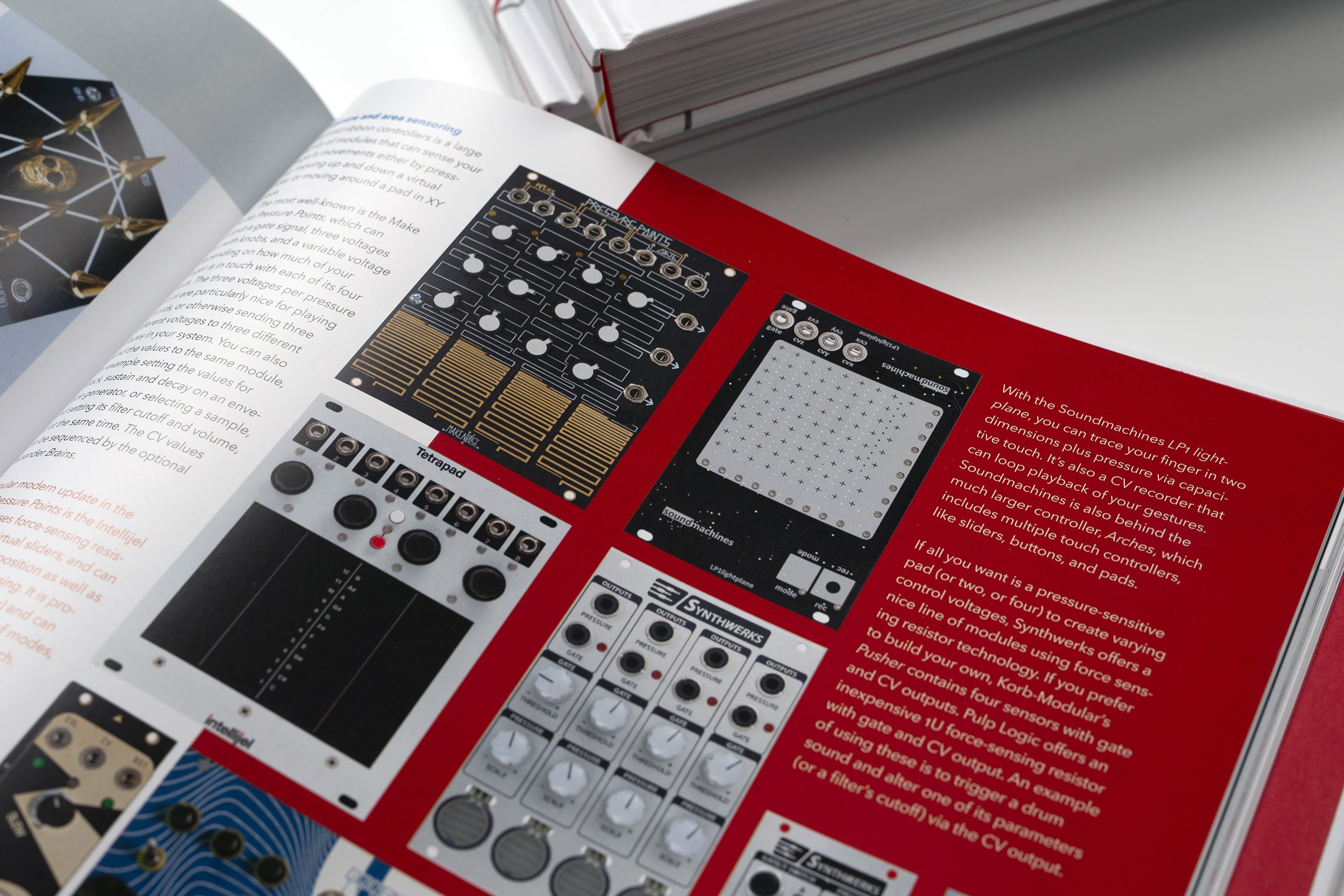 Master your modular system
Get a comprehensive look at modular synthesizers, and how to get the most out of them. Clearly organized in modular synthesis concepts such as Oscillators, VCAs, Filters, and much more.
Get to know the modules
Over 700 modules from dozens of manufacturers, including patch tips, unique features, and what to choose in which case.
Inspiring patches and artist-tips
Learn from the best, and most successful modular artists, from award-winning composers to the hottest new sound designers from around the world.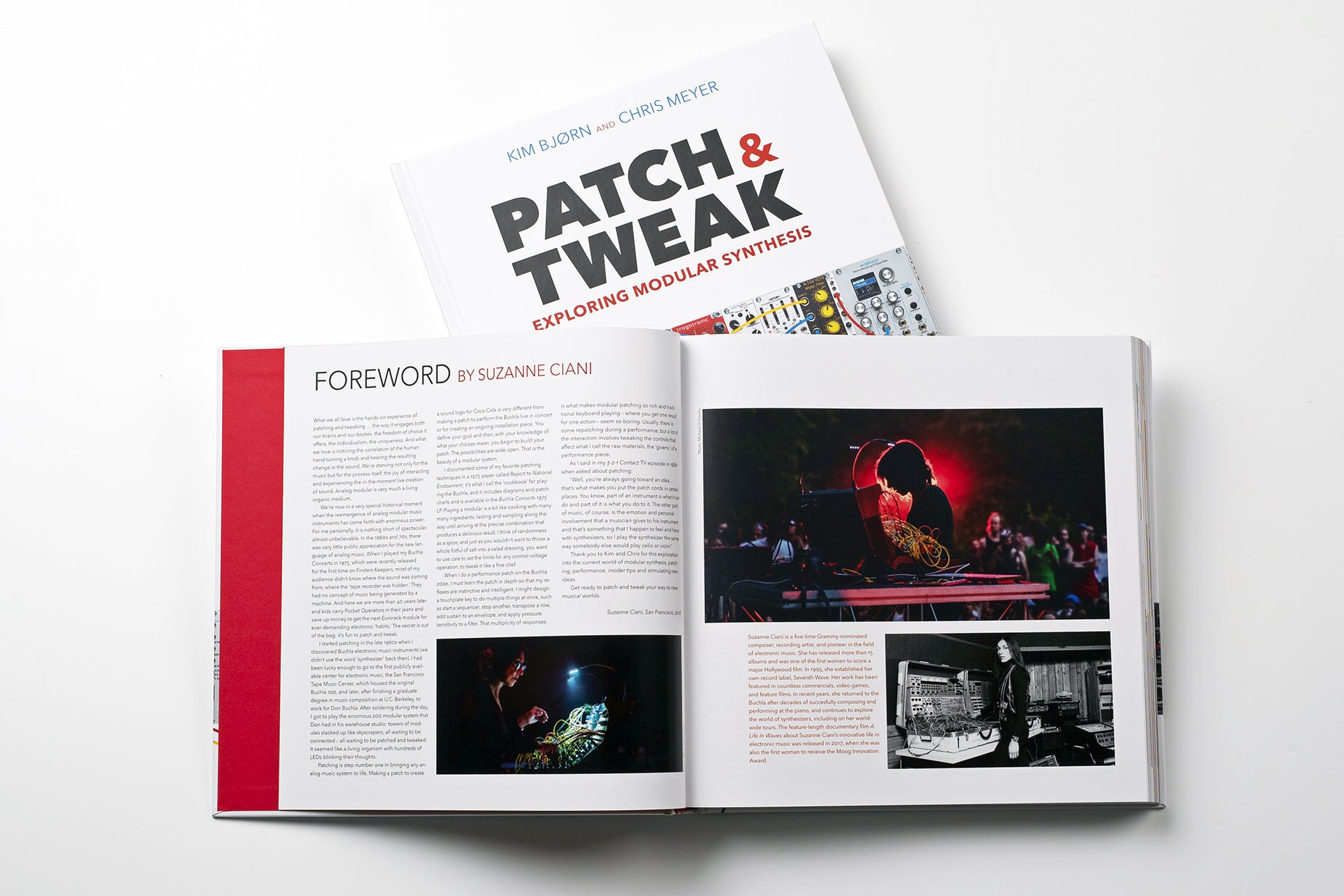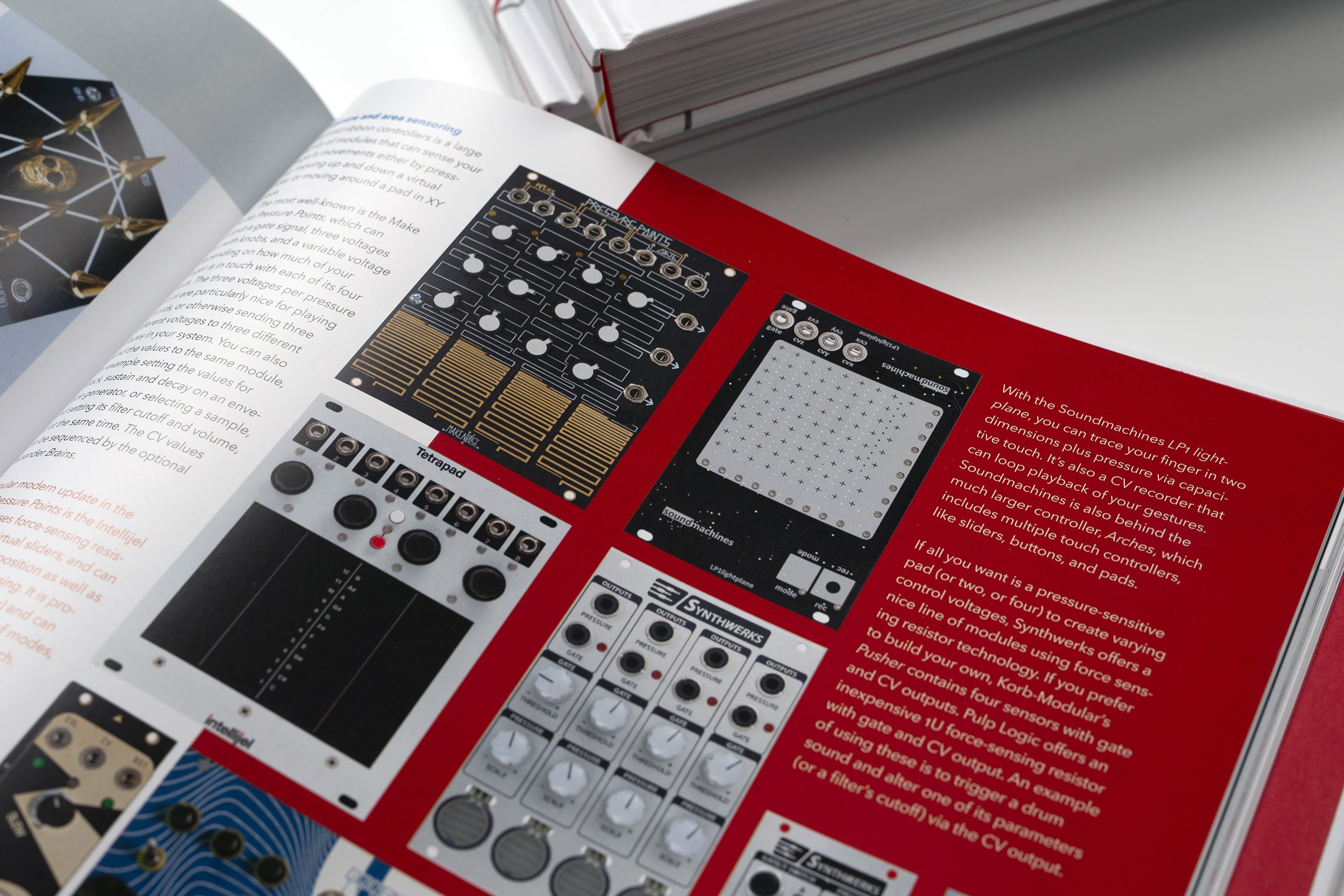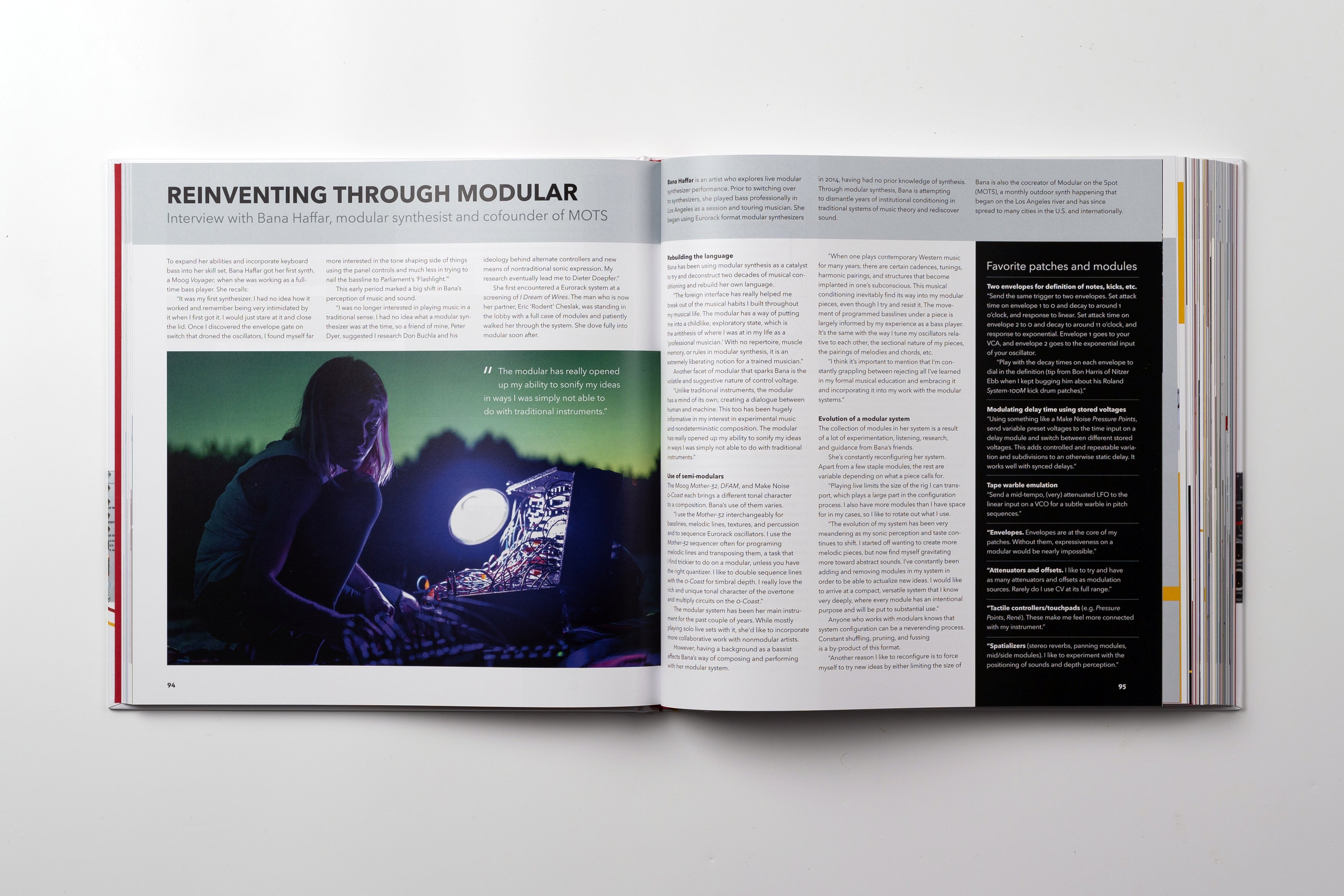 GRAB THE SET OF BOOKS AND SAVE!
All About Modular
Regular price

€165,00

Sale price

€148,50
Discover the definitive "modular bible" PATCH & TWEAK, a comprehensive guide that will elevate your understanding of modular synthesis, providing you with the inspiration and knowledge needed to kickstart your system or maximize the potential of your current setup.
Immerse yourself in the captivating world of Moog, KORG, and ARP synthesis history with our specialized titles, which focus on semi-modular synthesis. Unleash your creativity as you learn how to expertly patch their remarkable semi-modular synths.
Don't miss this opportunity to dive into the fascinating universe of modular synthesis! Join countless others who have already benefited from these invaluable resources. Grab the full modular bundle now and experience a world of limitless sonic possibilities.